I looked at the exhaust mod thread and thought this will be easy.
Now either the muffler design has changed or the Australian model has a different muffler because the "insert" is very different and is welded in, there is no easy way of getting it out, none the less I got it done and am quite happy with the job.
OK first up I tried a brand new no name hole-saw but that would not touch it, wasn't going to fork out for a good HSS one so I had to do it the slow way.
Once I got all the holes drilled I used some small side cutters to finish the cut, this is when I found there was no wiggling the insert out.
I had to do the same drill / snip process to cut around the outlet pipe to get a better look and discovered it is all welded in for sure. I had to use a die grinder to thin the wall of the outlet pipe until I could break off the tip.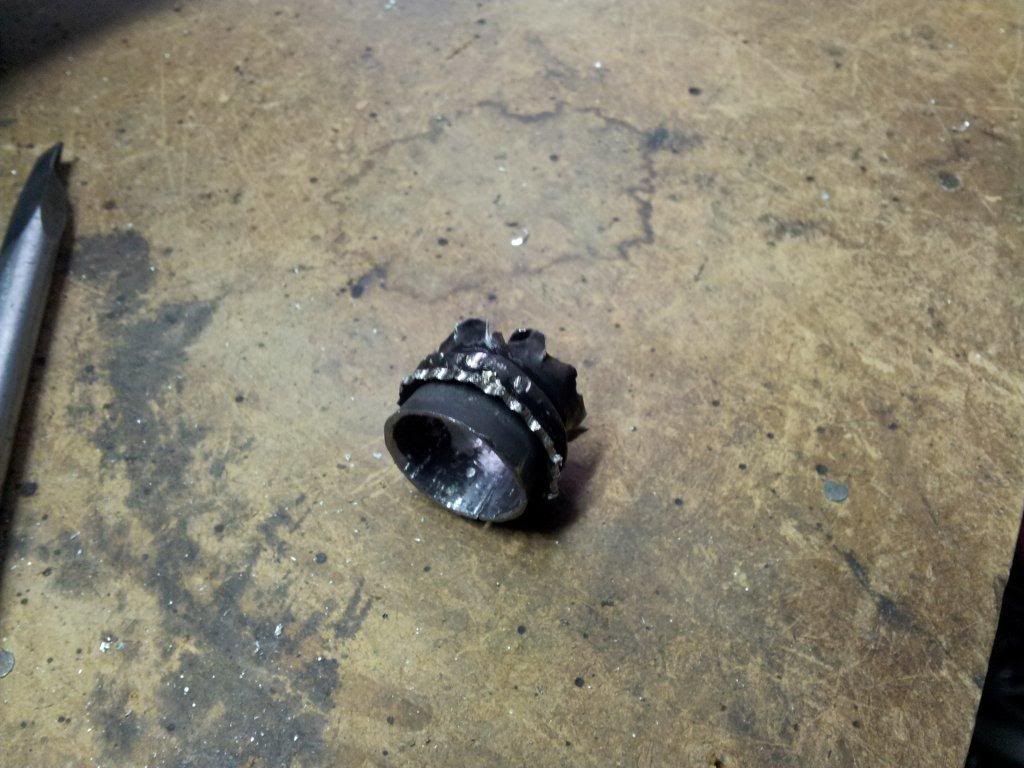 Then neatened the hole up and moved on to making up some sort of outlet tip.
Now luckily I have a little lathe at home so that made this a whole lot easier. Found some 3.2mm (1/8) aluminium plate and a piece of roughly 40mm (1.5") diameter pipe with a nice flare on the end of it, perfect. So I spun up a backing plate and formed it to match the back of the muffler.
Next I had to insert the pipe, I thought I will turn a shoulder on it and press it into the backing plate with about 3mm hanging out the back.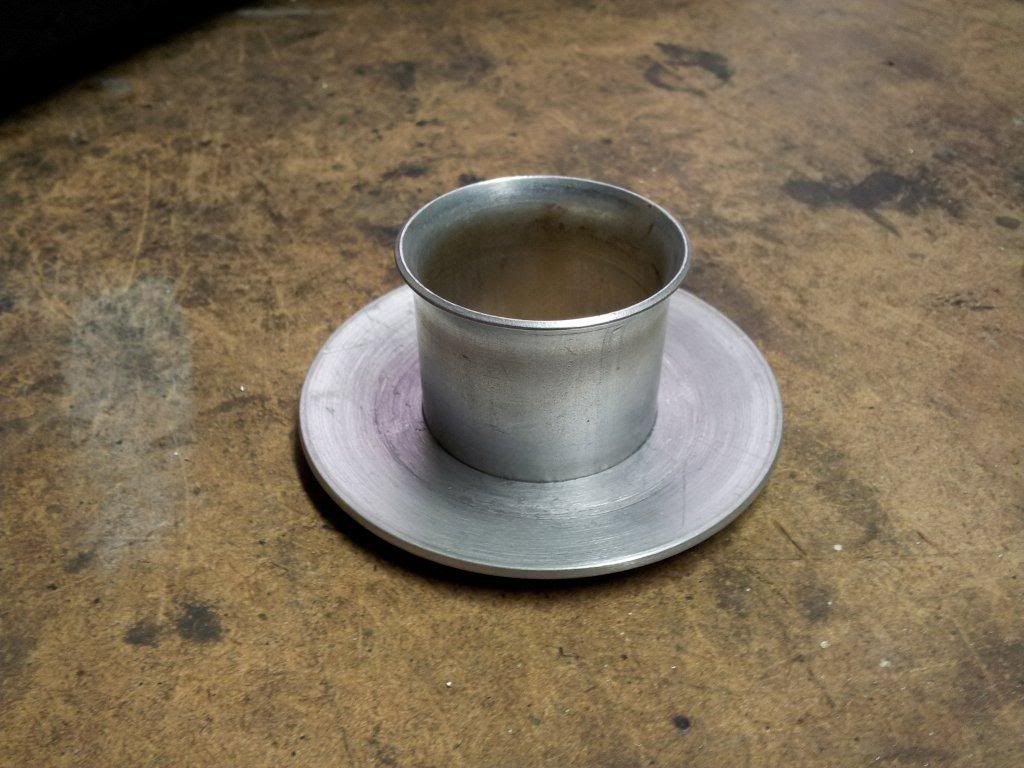 Please see Pt 2