Discussion Starter
•
#1
•
I was on a mission to find a suitable spot on the bike to store a front and rear heavy duty tube without taking up space in one of the panniers. There seemed to be enough real estate on the back side of the left pannier rack. Lo and behold, someone at Happy-Trail was thinking similar thoughts. I purchased their SU Rack Utility/Tool/Carrier System and installed it.
SU Rack Utility/Tool/Carrier System installed.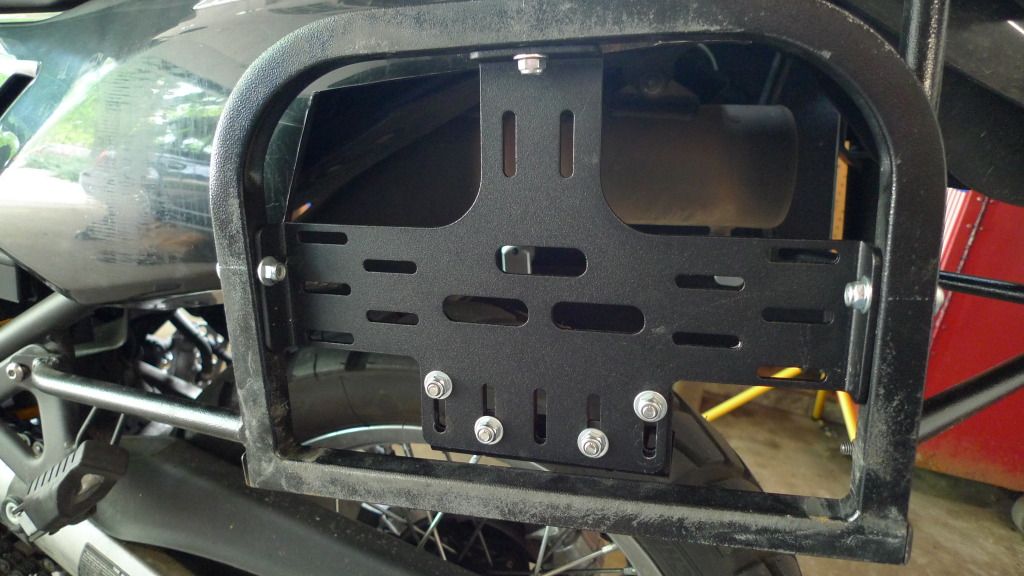 I didn't install the third component of their system (another "L" shaped part that would bend up on the tire side) due to the thickness of the tube bag and proximity to the chain guard.
Inner view.
Here is the Moose Racing Dual Sport Fender Pack Bag containing both front and rear HD tubes.
Here is the tube bag installed "backwards" so the buckles can be used to secure it to the rack.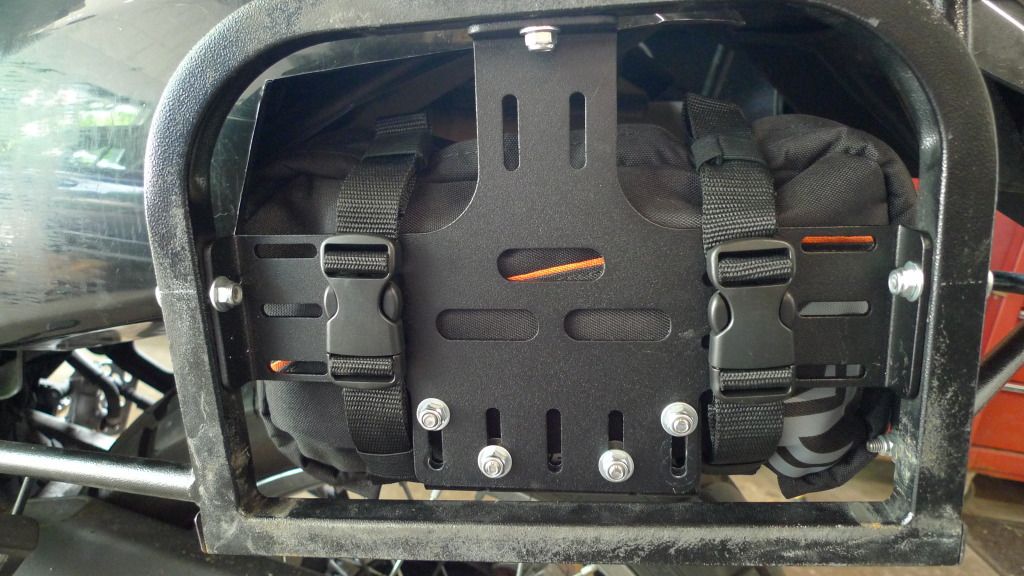 I added an old kayak strap cut to length as added security due to not having complete faith in plastic buckles.
A bit of McGyvering to the side cover was needed for clearance. There is a rib (second pic) that followed exactly where I wanted the cut.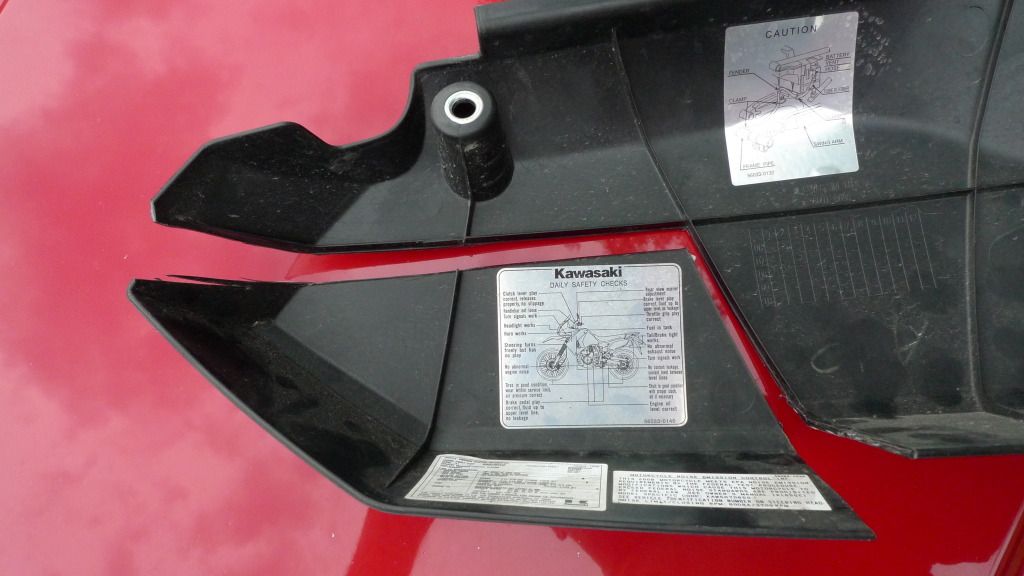 Hard to tell from this pic due to the angle, but there is plenty of room for the tire and a considerable distance to the chain guard. I'm able to raise the "L" bracket up if needed for additional clearance.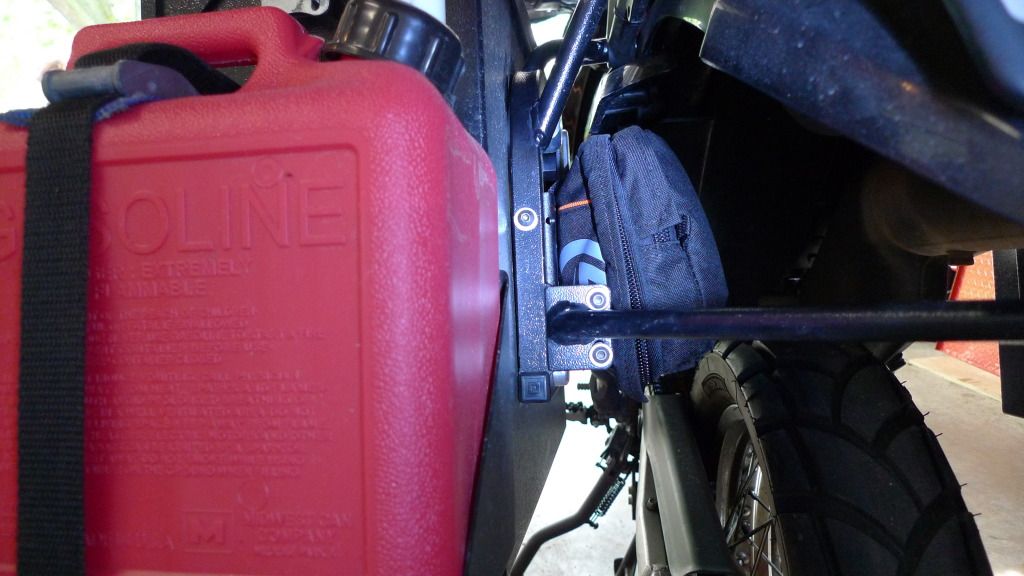 Also, the buckles on the bag and safety strap are hidden between the rack and pannier so theft shouldn't be an issue.
Now I have just that much more room in the pannier for other gear.