Well, a few of us got together on Saturday and performed a couple Sub Frame upgrades, and swapped out a Doohickey on Major Lagg's '05.
We first took care of Sub Frames on my and Major Lagg's bikes. All went very well, and while I was at it, I installed a new spark plug and also removed my factory choke cable, since I had broken the lever last fall. I installed a plunger choke button directly on my carb.. All this work went just fine, and since Double A had been so kind as to grab a bunch of hardened bolts that came in his Sub Frame upgrade kit, it went very cheaply at $5 for each bike..
(we are KLR riders, after all)
We then went after the Doohickey on Major Lagg's bike.. It was a refresher for Double A and I, since we hadn't done this in over 2 years on our own bikes.. Instruction sheets were used as in addition to memory..
After tearing the first section of case off of Lagg's bike, we found the spring had been broken from his '05, at under 5,000 miles..
We're just glad he hadn't attempted to adjust it since he purchased it last fall!!!
Broken spring..
Major Lagg, working on his bike..
Double A putting the rotor back in..
Buttoning up the cases after finishing..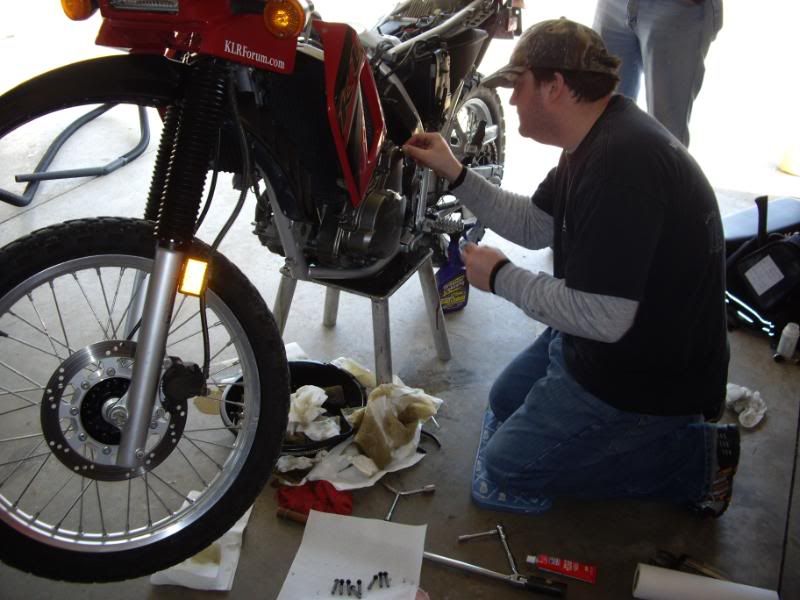 Remounting the skid plate..
60/40 resting on my 4 wheeler, with his Lime Green KLR, beer in hand..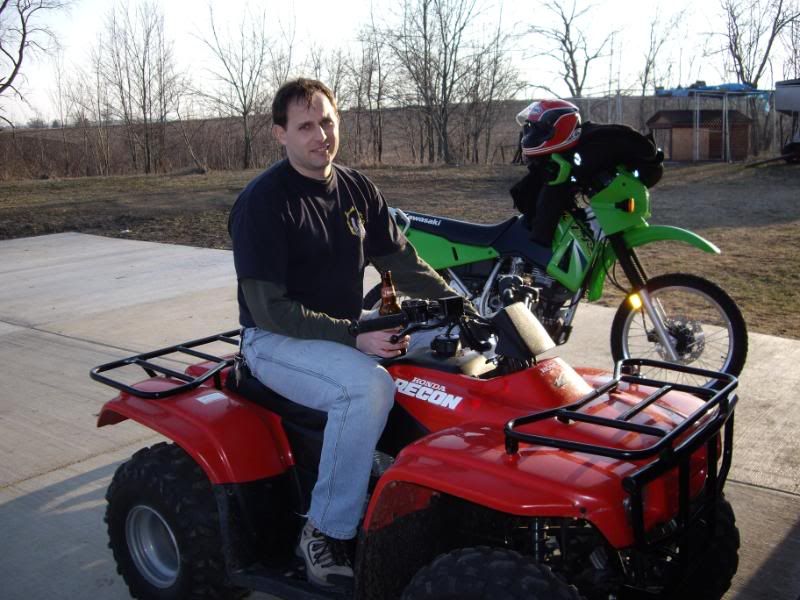 A well deserved beer after everything was done..
Double A's Evil Cat, helping..
And Double A's not so evil dog, actually staying out of the way..
Now, we have only 3-4 more friend's KLR's in the area to address with bolts and doohickeys.. Hope they bring beer, too..