Discussion Starter
•
#1
•
I thought maybe some of you KLR-camping types might be interested in these "tactical tomahawks" to throw in your gear. I've had a few 'hawks over the years of the old steel forged head/wooden handle variety, but appreciate the functionality and durability of these modern offerings.
I didn't want to spend a lot of money on one. Here are three choices that get pretty decent reviews and can be had for less than $40. Seems like they would be handy on the bike and in camp. They seem to be able to hold their own for chopping and splitting wood, digging, prying, pounding, etc. I see no reason to go into details about any specs, pros/cons of any of them since it's info readily available on the 'net.
Plus, gotta admit, they're just cool.
United Cutlery Tomahawk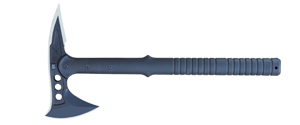 SOG Tomahawk
This is the one I chose, the Cold Steel Trench Hawk: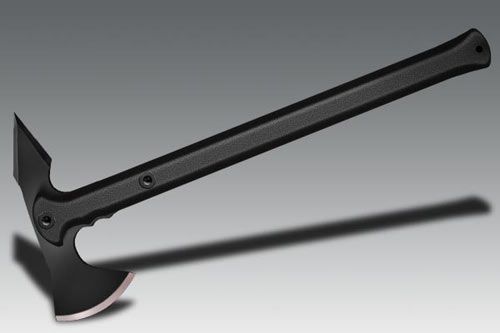 Note: even though they may not be pictured, all come with sheaths.