Discussion Starter
•
#1
•
The best part about owning my klr is the fact that it is meant to fall over, get scratched, and dirty. Coming from the sport bike world it is detrimental to have even a tip over in a parking lot let alone an off while riding. Not so with the trusty klr. Fall down? So what pick it up and keep going. Trail scratches? No biggie. I also love the fact that it can be with a sprayed rattle can and no one judges. Get bored with a color scheme go to the home depot and buy $20 in whatever color suites your taste at the moment and spray away. One of my first "mods" if you will was spraying the bike all black. Something I felt like doing at the time. I liked it. Lasted about 4-5 months. Got bored with it the other day and went and got some blue and white paint. Toyed around and ended up with this...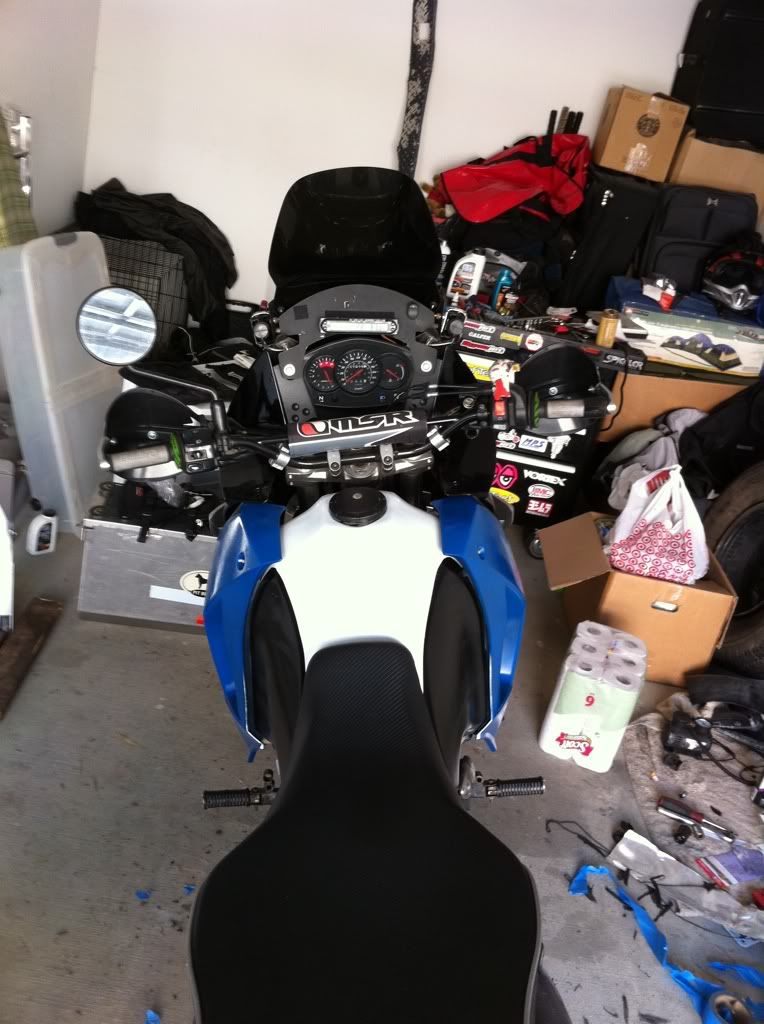 And after a little playing in the mud this weekend.
So far I like it. I think it needs a bit more white on it to be what I was going for but it's a start. Maybe I'll spray the headlight surround piece and the instrument cluster surround piece. Maybe the windshield risers too. I don't know. Well see which way the wind takes me at that time.