Discussion Starter
•
#1
•
I wanted to be like biker, so I chose a similar title: :wink: :wink:
This thread is dedicated to Roland, who helped me through the project.
I purchased off road driving lights at Wally World. The smaller version of the two. they come stock with 55w bulbs. I replaced the bubls with PIAA 35 watts. PIAA is gaurnteed to burn 35w and not more and are less likely to blow.
Using cardboard, I mocked up this shape. the holes line up with the holes for the fender. I used 3/26 alum for weight savings and strength. 13" long. I took one inch off each end and bent them downward to protect the lights from damage.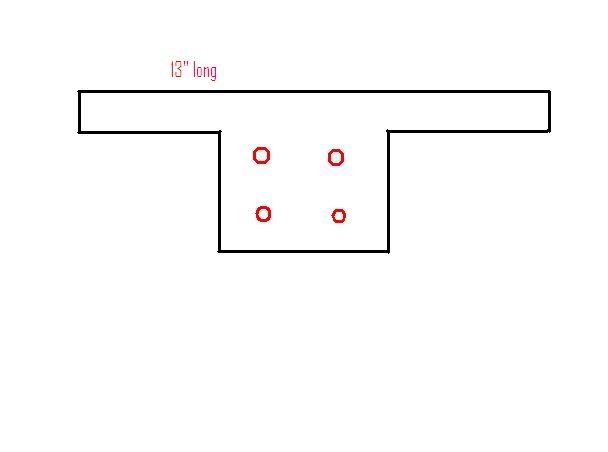 Then I went to a local welding shop, took them the cardboard. they cut the shape and supplied the alum for 20 duckets. not bad :mrgreen: took the fender of and remounted it with the alum bracket. the bolt threads were long enough, not to purchase new ones. I mounted the lights using nylon locking nuts. placed them to the outer edge so they can be turned and pivoted. before mounted I uesed very fine steel wool to polish it up. perfect.
another pic
I wired the lights with a relay and switch. the switch is mounted on a dash I stoll from AIC_Rooster.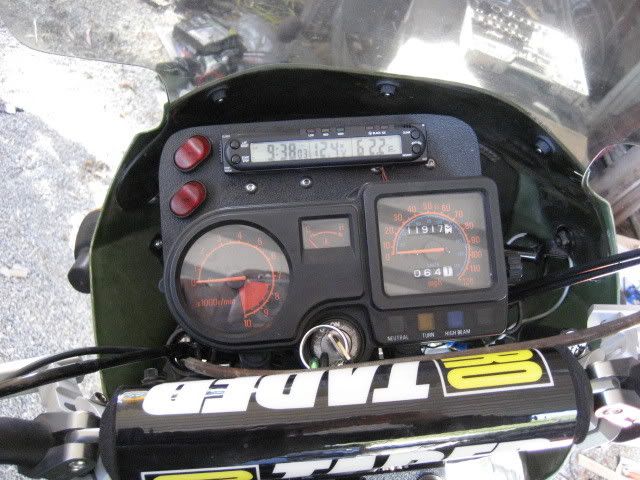 And finally I removed the front fairing so can wire it all up cleanly. using shrink tubbing and everything.
the wiring diagram is one that Roland gave me. I cleaned it up for him and here it is for all to enjoy.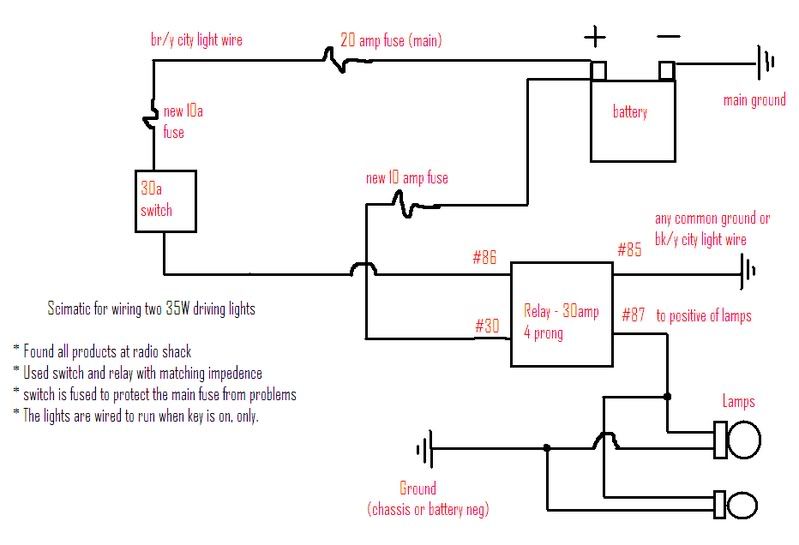 The lights have stood the test of four drops off roading so far. the bracket is the perfect size and the lights turn with the wheel that greatly improves vision on the twisties at night.
A huge thanks to Roland for the help and AIC_Rooster for posting his dash project. (other place). I couldnt have done without you guys.
enjoy fellas!!