Discussion Starter
•
#1
•
My birthday was yesterday and the shipyard I work for gives you the day off. The last few years I either went out in the boat or took a bike ride.
This was a tough decision this year as the weather was perfect for the boat, but I had this new strom that I was itching to get acquainted with.
My original plan was to ride one of my bikes to Apalachicola for lunch then up 98 to St Marks.
First pick the bike to ride. The little blue one only has a 15 mile range and I'm a bit over the GVW limit so it was out.
Hmm..... Yea the new one.
Well the strom only had 349 miles on it so I needed to put some more break in miles.
I know I would be running it at the upper ranges too much on the Apalach run so I decided to run thru town, out to the beach then back around the bays.
I went out in full poser mode to check out how the saddle bags worked. I did put my camera, cell phone and jacket liner in them.
First stop was along Bayshore drive in Panama City. This is St Andrews bay.
The next stop was the Gulf of Mexico in Panama City beach. Lots of construction going on so I got to break in the bike well with run ups & down.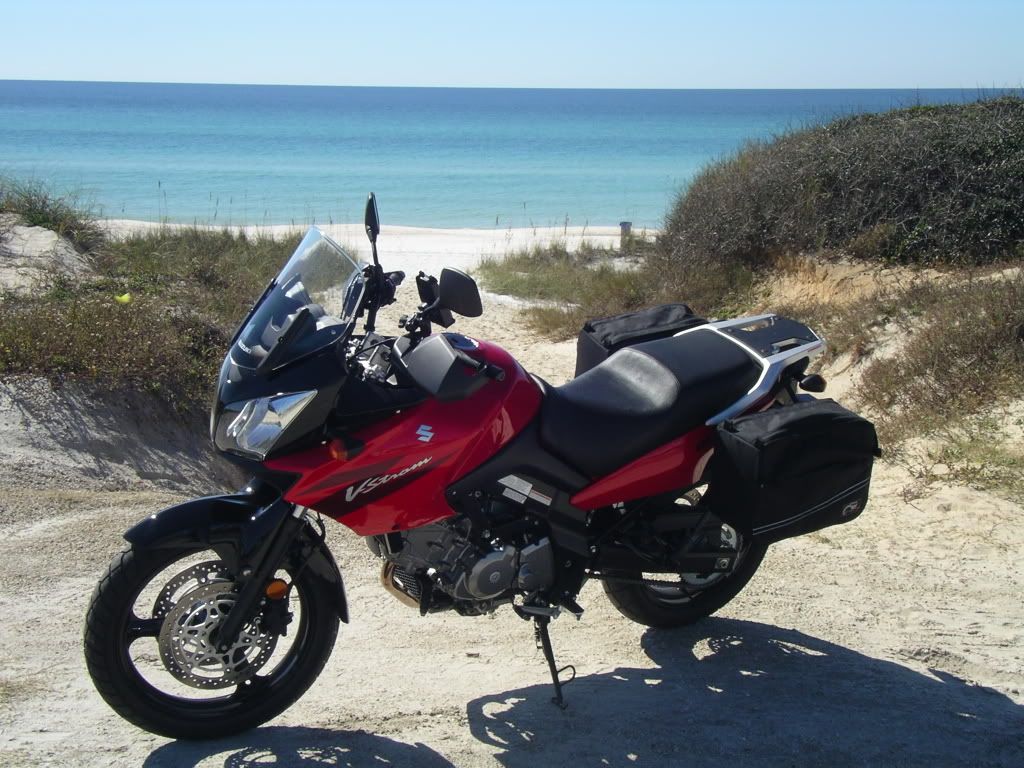 Well I had enough of the traffic and city driving, I'm heading out to the Boondocks to see how this baby does on some dirt roads.
Well I went one way then the next to the point I could not tell you the name of the road I was on.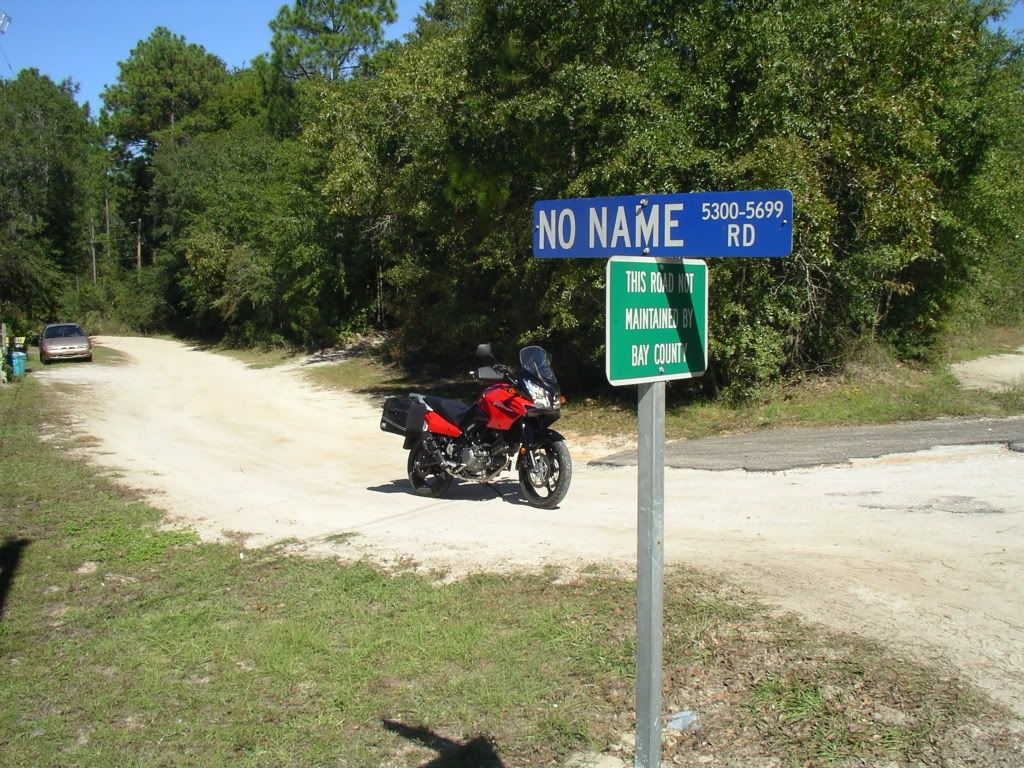 Heck I forgot I've got technology, I'll check the GPS, but it was no help.
Well I was having a heck of a time finding the Boondocks, lucky for me they posted signs.
At last I found it.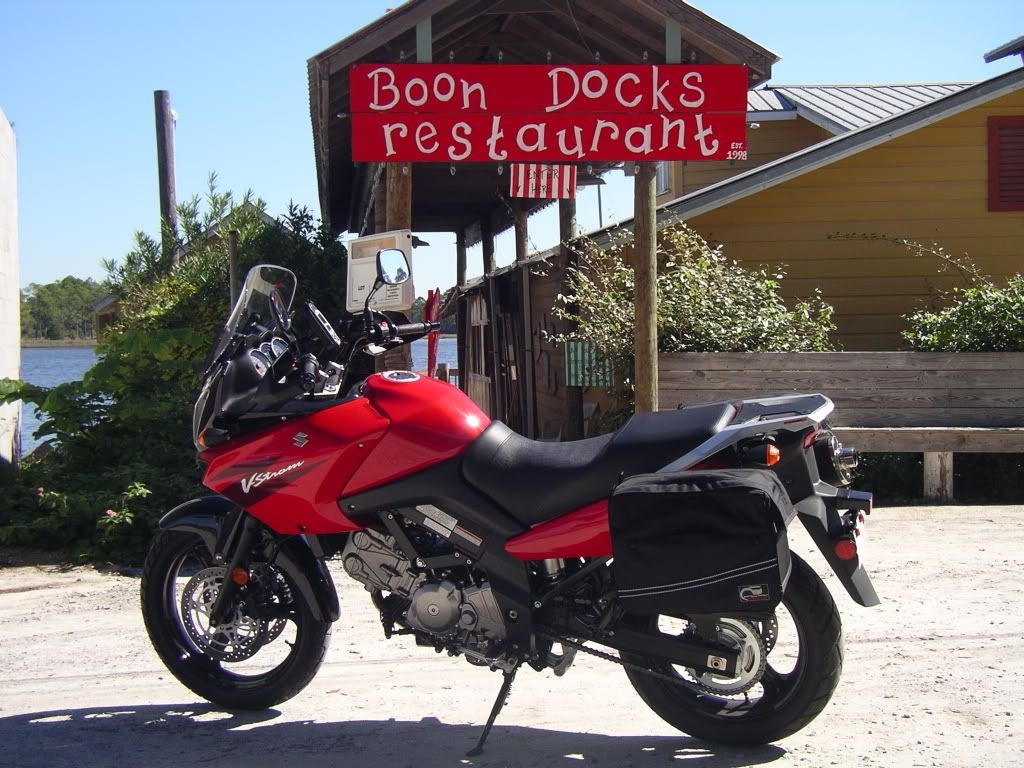 After that it was on to the next Bay. West Bay this time & Burnt mill creek.
The strom handled the dirt roads very well but I ran about 1/2 the speed I run them on the KLR
Final stop on my way home was East bay & one of the many bayous off of it.
I got home just in time to meet my boys at the bus stop.
We're planning a Kayak trip to Crystal River to snorkel with the Manatee's so we decided to try out our wet suits in the pool.
It was a chilly 65 degrees, a good test as Crystal river is about 72.