Starting in 2017!!!​
Here is a video of what to expect on this weekend trip.
http://youtu.be/m0KJEHcBSHg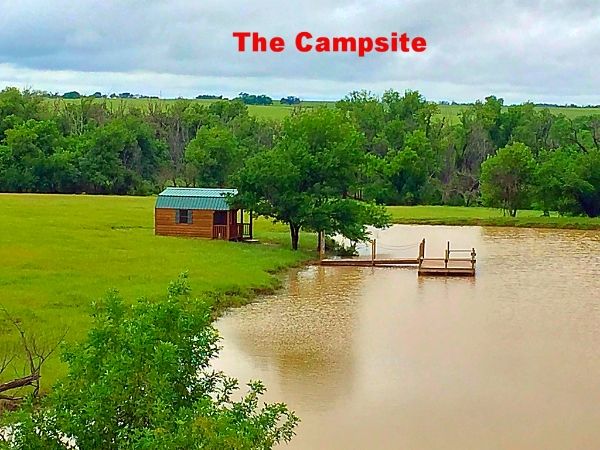 This is opportunity is available starting in 2017. Dates are: March 18th and 19th, July 15th and 16th, October 7th and 8th.
All are welcome!
Two day, One night trip.
Free camping on the ranch.
All you pay for is your own gas, food/ water. Bring Your Own camping gear.
The ranch is 5 miles west of Elgin, Oklahoma. (2h 30 min drive from my home in Dallas, Texas)
The ranch is: 580 acres of grassland/ 100 acres of woods/ 7 ponds; with cows, a donkey, horse's. There is enough to spend 4-8 hours riding without getting bored. All trails are easy. You can find hard trails, but there are easy trails to get around. There are some more challenging trails, if you have the ability.
The ranch is 15 miles from: a
60,000 acre wildlife refuge
,
wichita mountains
,
mt. scott
,
Medicine Park
, and
[URL="https://en.wikipedia.org/wiki/Medicine_Park,_Oklahoma"]Ft. Sill
[/URL]. (see links all the info)
Restaurants
, (over priced)
grocery
,
fast food
, and
gas
: is located in Elgin, OK (5 minutes from campsite).
Walmart
is 15 miles away.
Also, there is the
Comanche Spur Casino
, 5-10 minutes form the campsite.
*You can shoot guns on the Ranch *just watch your aim, *don't hit my animals, and *shoot in the woody areas....:character00110:​
Saturday plans:
Arrive between 9am-9:30am.
Set up camp for night time.
Ranch tour, 30 min.
Ride the ranch for a few hours.
Go to lunch on the way to refuge. Eat at Meers cafe
.
About 1pm start the Wildlife Refuge tour.
Go to the Wichita Mountains Wildlife Refuge & Visitor's Center. About (20 min-45 min)
Drive the west end of the refuge. It's a scenic route. (takes about an 1 hour) *try to find elk/ prairie dog town.
Turn back East, towards the Holy City in the refuge. (stay for about 20-30 min). *look for buffalo, deer, longhorn, other critters.
Go to the lake, right next to the holy city in the refuge. (10-20 min)
*there are some off-road trails, for us to explore.
At about 5pm, head to the top of Mt. Scott. Climb around. (stay for about 30 min- 1 hour).
If there is still time we go to Medicine park. (If not we go on Sunday if the group wants.)
Eat at ann's country kitchen for dinner, when it get's dark.
Then head back to camp.
Saturday Night Time
Fish/ hang out by the campfire/ drink if you want.:kumbaya:
Night ride through the Ranch.
9pm-10pm: Go to the casino, if the group wants.
Sleep
Sunday plans:
Sunday is a *Free for all* day. (go on your own or group's choice)
If we do not get to see all of wildlife refuge, wichita mountains, mt. scott, Medicine Park, and Ft. Sill; Then will go back to what we missed.
Breakfast is: cook your own, or sonic, or gas station food (its actually pretty good).
Lunch: Group decision (tons of options within 30 minutes)
Sunday's options:
Go back the the refuge and do what we missed.
We/ you can visit any of the towns around the area (elgin, lawton, apache, medicine park area).
Or explore the miles of gravel roads behind the ranch.
We/ You can also re-do our/ your favorite trails on the ranch or refuge, from Saturday.
****Pack up and be ready to leave the ranch by 5-6pm Sunday.****
****If you want to continue your trip, cheap camping is available on the refuge.****​
Let me know if you are interested.​
There is also a thread for this event on ADVrider.com, here is the link