Discussion Starter
•
#1
•
Well, the cat's out of the bag...............the new name is Two Wheels of Suches!!! Catchy and people should associate pretty easily with the old TWO!
On my way in on Friday afternoon, I made a stop to take care of a common event.....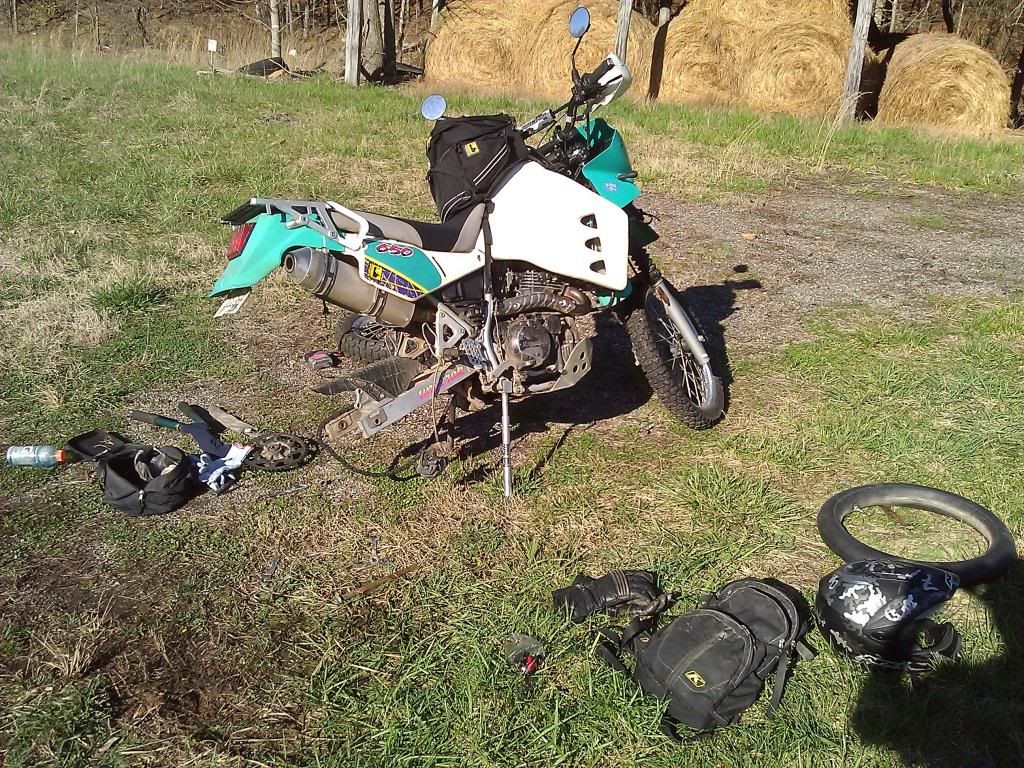 Here is the culpret......
I got to Bill's house around 6....I was staying in his cabin.....they invited me in to have supper with them.....that's when Bill showed me the Menu of what the building was before TWO......
The original Super Size!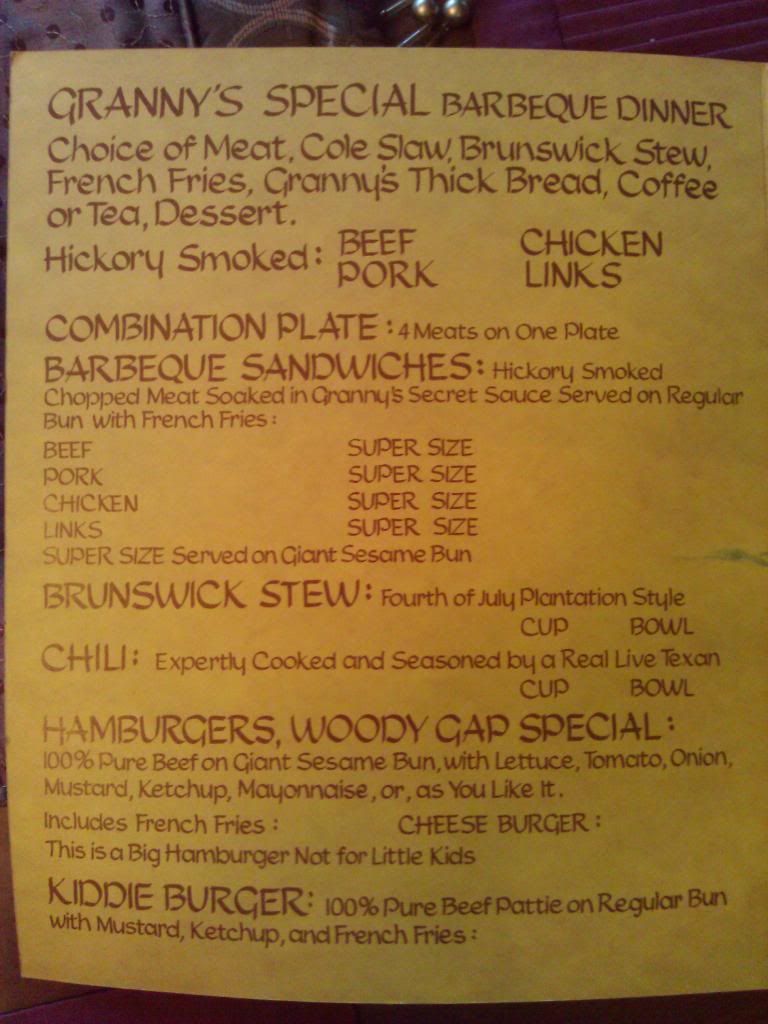 Yes, can I have a Diet Mr. Pibb and some 'Sweet Tater' pie?
That night in the cabin, I did a double take when I thought I recognized the guy doing the interviewing......Hi, young Dave!
My Digs for the night.....