Discussion Starter
·
#1
·
Well my name is Jamie, clever monicker, huh? I live at just about the most NW point in the US. A little town on the Straight of Jaun de Fuca called Port Angeles. Close enough to Canada to get 4 of their TV stations with an antennae!
Anyway, I'm a 39yo, luckily married father of 3. They're 6, 8 and 10. Two girls and a boy. I'm a Capt. at the fire dept., best job in the entire world!
I had an XR75 when I was a kid. A Yamaha 650 Maxim when I was 20 then the KLR this year. My son has a KLX 125 so I wanted a bike I could ride to work and chase him around on logging roads. More recently, I found a really nice Sherpa for my bride, Kim. Surprised her for our 12 anniversary
My ride is an 06 greeny (not the fast one, but the girls like the green better!)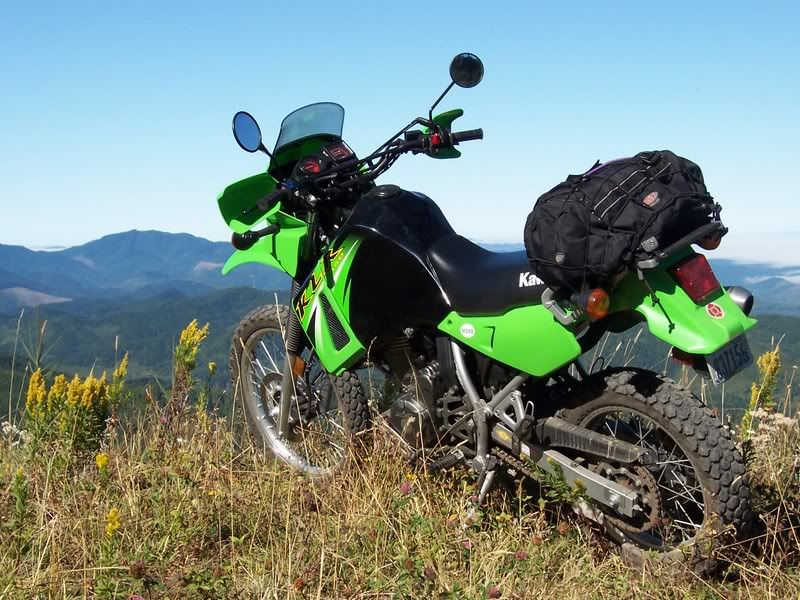 I gotta say, I really enjoy hanging out with you all. I've learned a lot from some, ridden with a few and look forward to meeting others!
Jamie
Oh, here's me on a recent ride: