Discussion Starter
•
#1
•
What do you spend on your noggin ? Yep, Helmets are expensive, and probably over priced in most cases. But, don't fall into the trap of just any dot/snell approved helmet. While approving helmets is a whole other topic, lets just say there are some pretty poor helmets that are approved. I am becoming more aware of some of the trash I see people wearing called a helmet. I know, at least they are wearing something. To me, if you are consious enough to put one on your head, make it worth while. I have been riding since 1973, and have tested a few thru the years involuntarily. I'm not even gonna try and cover all of the helmets I have takin dirt samples with, but there are 3 that come to mind
1979- 3/4 Bell
Lost control of a 750 K1 Honda on Rt 16 in WV. Ended up with various contusions etc... broke the helmet. cracked it actually. At the time it was considered an expensive helmet. There were other cheaper helmets around, but the bell felt good and my head did'nt move around. Probably saved my life.
2008- fulmer Modus One of the cheaper helmets I have ever owned and I payed for it. While riding fast (ATGATT) on some dried red clay roads lost'er and was slammed to the ground. While the helmet absorbed the impact the helmet itself moved around on my head giving me a couple contusions and concussion. It was my first and ONLY modular helmet and was a midrange helmet. I got off lucky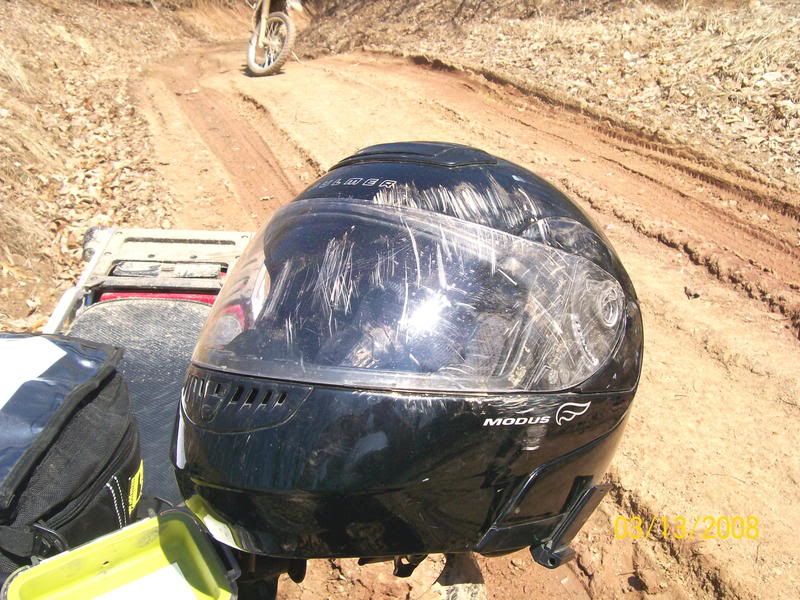 2011- shoei Hornet. full Face. hit the pavement hard. Missed a turn in Rural Ohio slidding into guardrails then flipping/highsiding several more feet down the road. Hit hard enough to crack the inside of my helmet liner as designed. knocked me out and I ended up with a minor concussion. Helmet didn't move around and probably saved my life
Ya, if you're wondering,all three were my fault. Gonna happen when you ride. It's not a matter of IF, it's a matter of WHEN.
Moral of the story, spend money on your gear. No matter how many times you change bikes, your gear stays with you. Bite the bullet, spend the cash if you wanna go home. Save for it if you have to. This summer there were several deaths of motorcycle wrecks that were not that bad. helmets would have saved their lives. One paticular was a 40 mph laydown. Nothing broken, but died of head trauma. I also wear atgatt. On the last wreck, after sliding down the road for several feet, absolutly no roadrash. If you're gonna go cheap you're gonna pay.
Link to last wreck
http://www.advrider.com/forums/showthread.php?t=723890&highlight=kissed+pavement+today