Discussion Starter
•
#1
•
Watching the news of all the cold and snow back east just made me want to enjoy the weather here while the sun was out. Go ahead and hate me, but somebody has to ride and explore.
So last Wednesday I headed north and stopped in Calistoga for a coffee while deciding what direction to go. I read another ride report about Bear Valley Road and decided to do it that day.
Up over Mount St. Helena to Clearlake, and then east on Hwy 20 to Bear Valley/Wilbur Springs Road.
As I came upon the turn off for Wilbur Springs, I saw about 30 yards of pavement for this bridge, but the rest of the road was some pretty nice gravel. It only got deep in a couple of spots.
Wilbur Hot Springs
sounds like an interesting place now a days, But I don't think I'll be staying there anytime soon.
It must have been something way back when, and it only took a four hour stage coach ride to get there from Williams.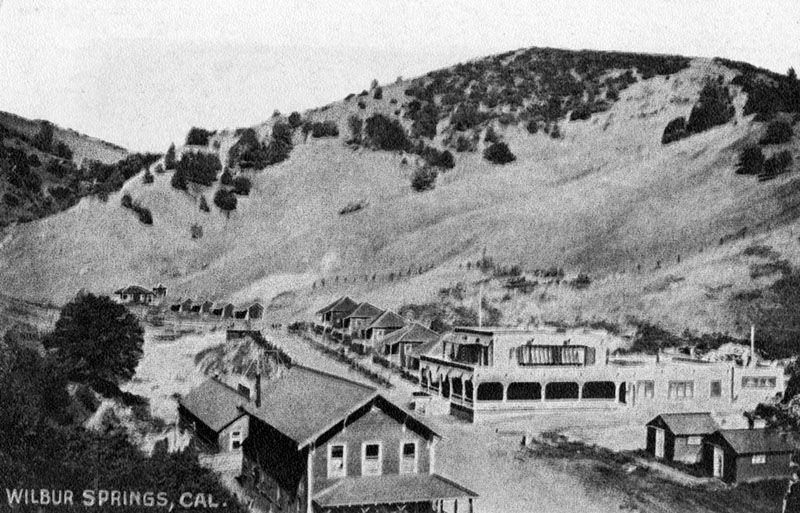 Heading north into canyons and some rolling hills, I stopped and asked directions but was looked at like some alien in all my gear. I decided to just follow the road and see where it takes me.
Riding thru the canyons soon gave way to the open Bear Valley and a very large cattle ranch. A few cattle crossings, fences, and some 90 degree corners that keep your speed down. Various farm houses dot the landscape, and I rode past a couple that ranch hands that were waving from their quads as they worked.
It was starting to feel like a time warp. A really good one.
But it was lunch time and I started to look for a spot to eat off the road. I saw some buildings up ahead and it turned out to be a winterized Cal Fire station that was closed. The gate was closed, sign was down, but there was shade at the side of the road.
Lunch was eaten, more views enjoyed, and one truck went by. The cowboy slowed down as he approached, and waved and tipped his hat to me.
I like this place.
A fork in the road was just ahead, left up to Stonyford, or right back towards Williams. No camping gear with me, so it's right and back toward home.