Discussion Starter
•
#1
•
http://www.wmgr.org/
Always an excellent time!! And you DON'T have to be a Guzzi Rider to have a great time!! Usually around 300 people, and there's usually around 20+ ADV rider that show up for BSing and drinking the Beer that's INCLUDED in the rally fee..
And the fee.. $30 if you pre-register before July 1rst.. You get fed, beer, camping for the weekend, and it's only $30.. I can't stay home for that!! The roads are fantastic, too!!
One of the ADV guys by the handle of BENRON made a map of Wisconsin.. The rally puts you smack dab in the good stuff!!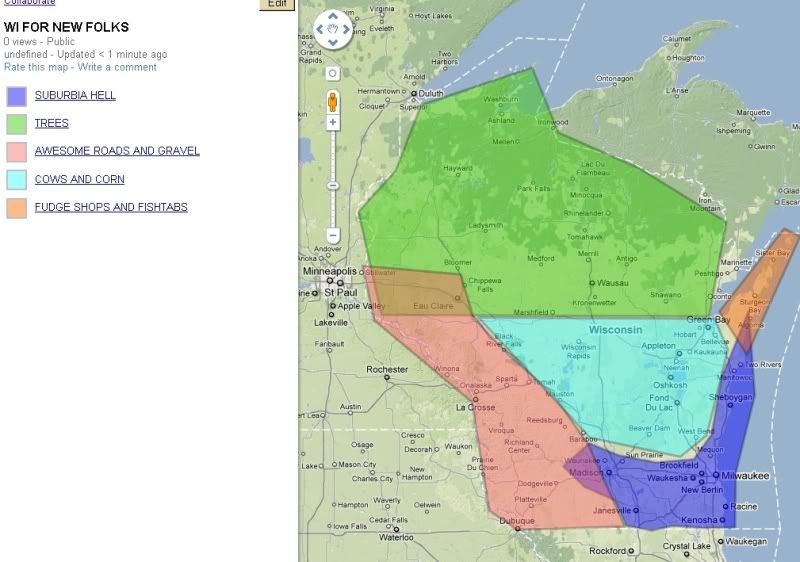 So, if you're able, consider it!! I know of 3-4 guys on this forum that will be there (sorry, but yes, I'm one of them) and you'll have a blast!!!
And to quote the gentleman who puts the rally on, we don't care what you ride, but we don't want any beer left over..