Weekend trip
---
Took a quick weekend trip to the East Bay area for a Family Reunion.
Spent the night in Williams and ran into a few bubs.
Helmet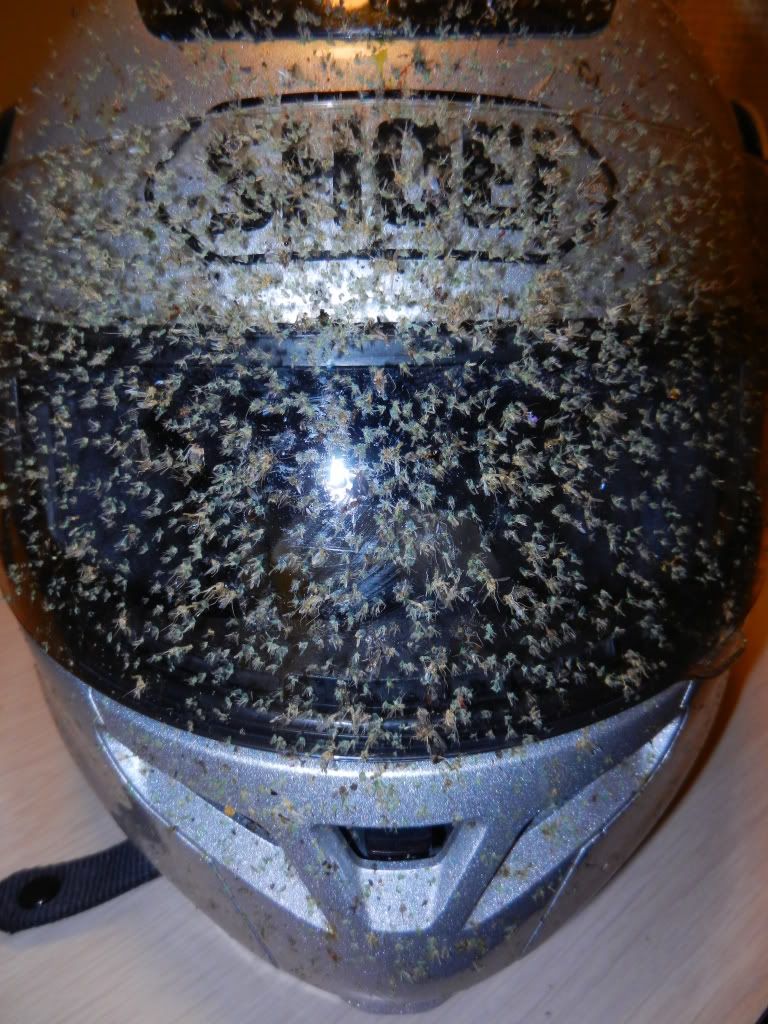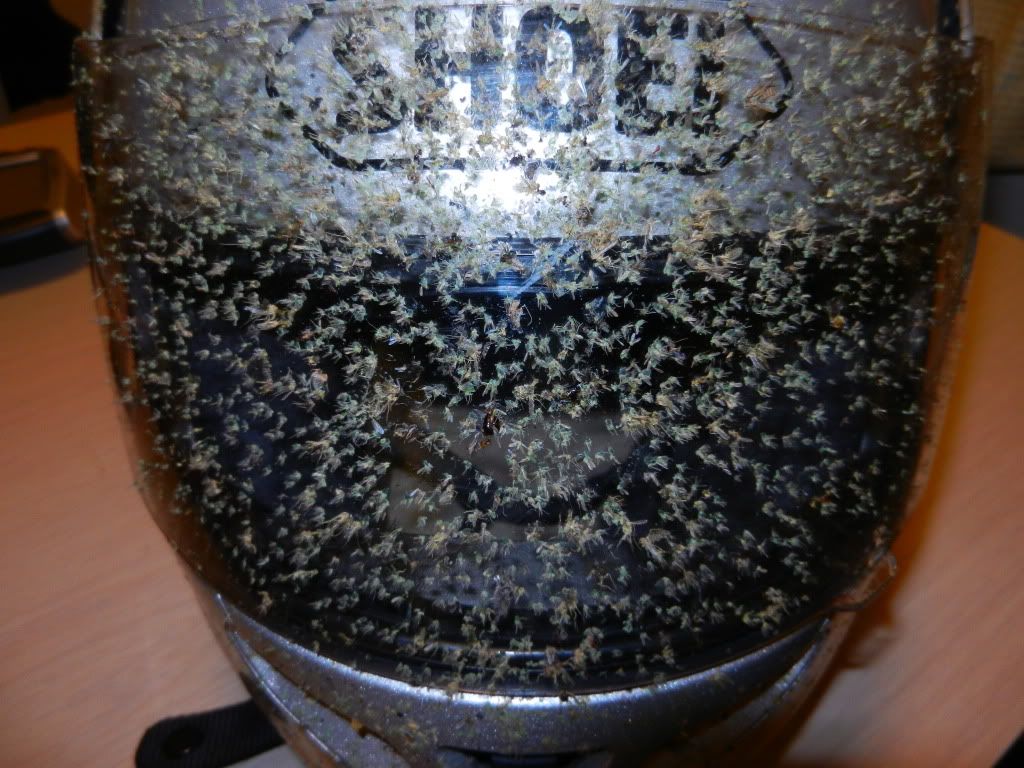 Bike next day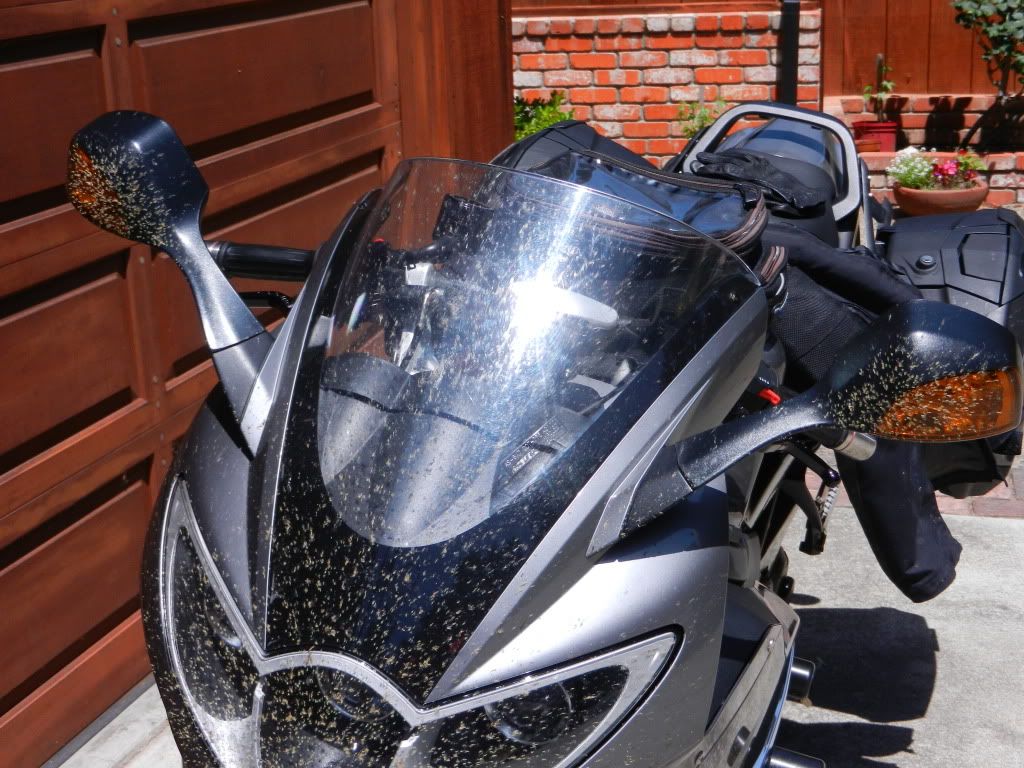 Then rode over to Mark B (4)'s and spent the night. Next morning on his back deck, we watched the balloons were taking off.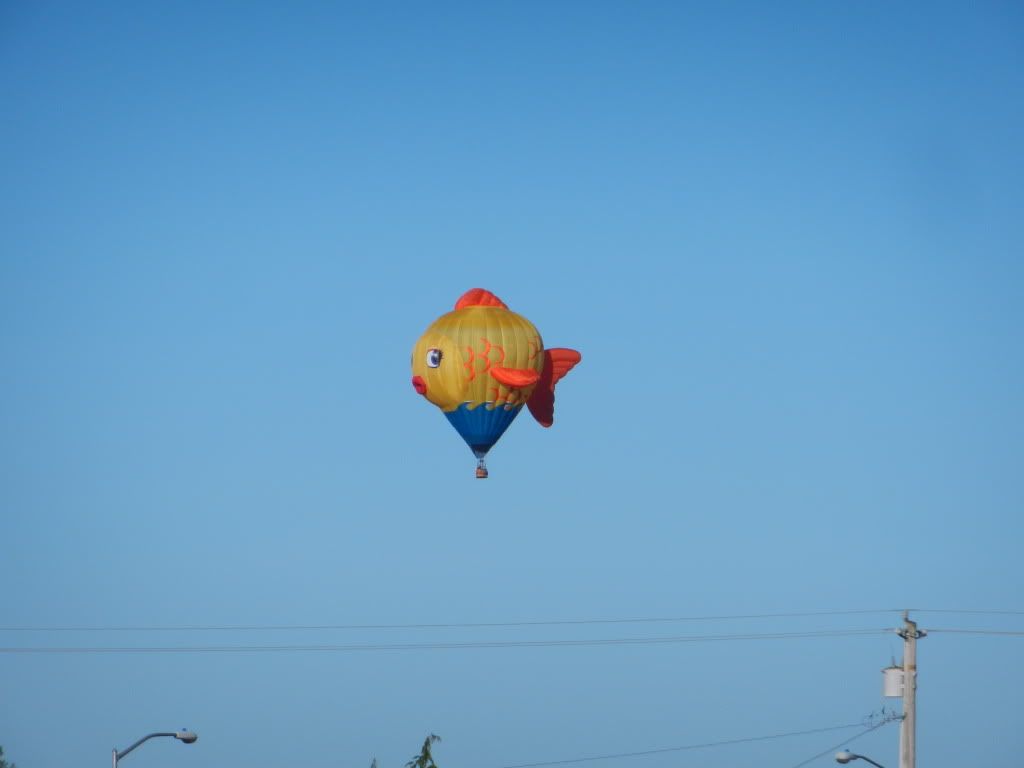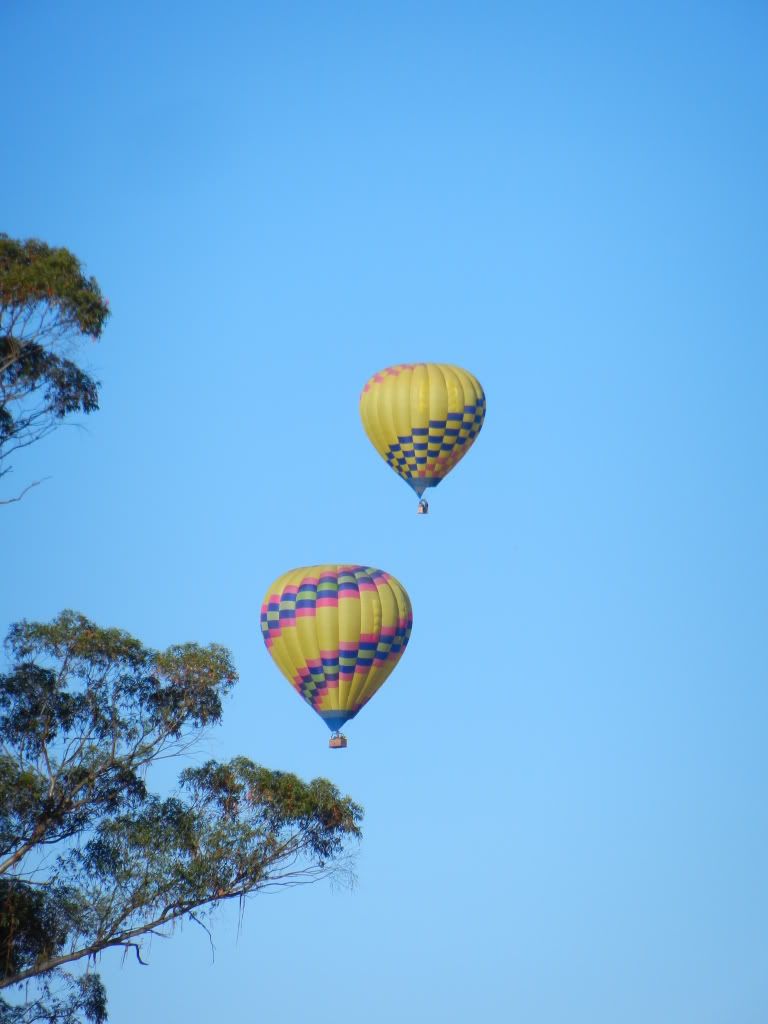 Mark West Lodge
Some little back farm road.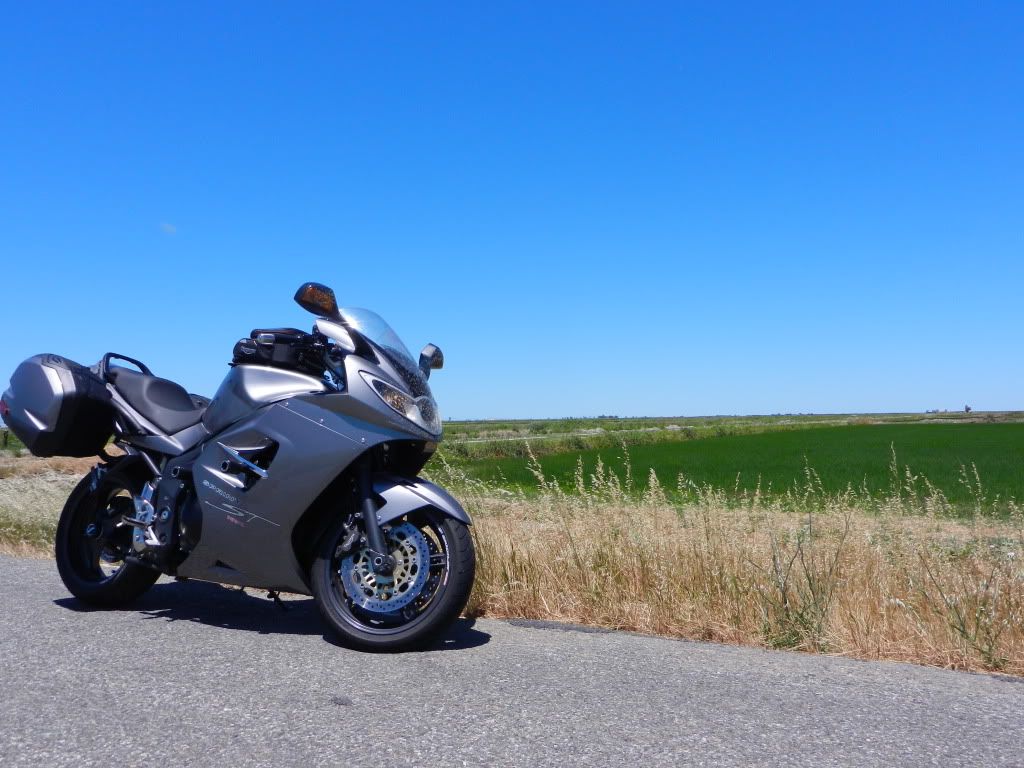 Ate lunch here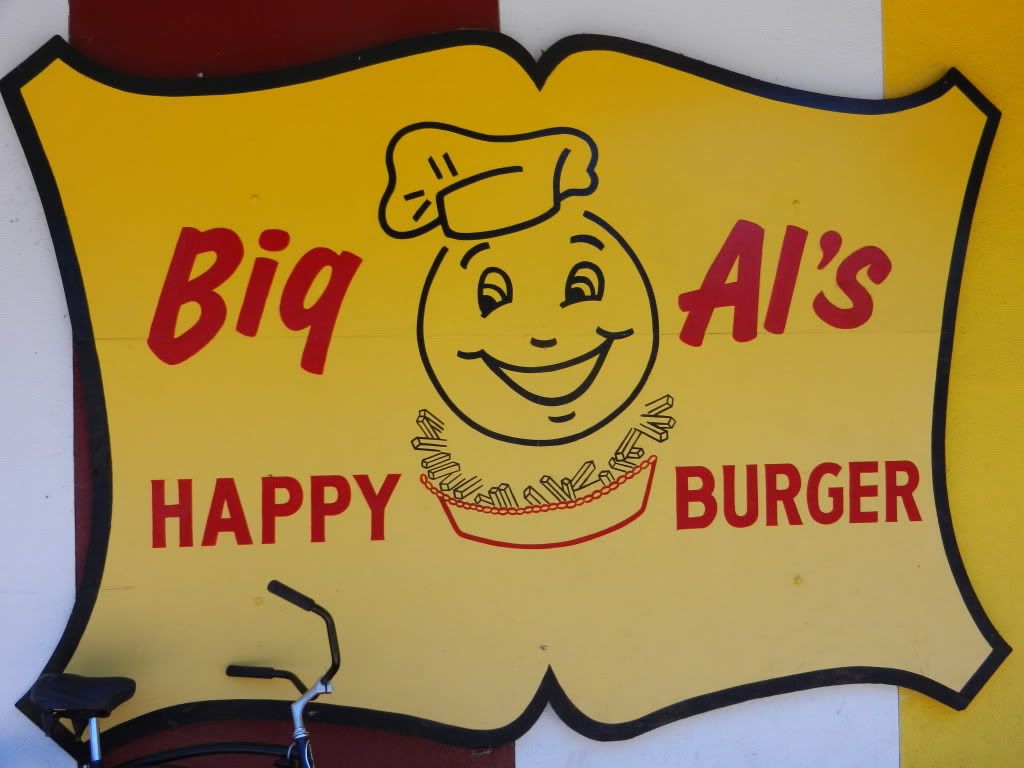 While taking a few pictures of Mark West Lodge a CHP pulled up and motioned me over. She asked me if I was having any trouble, told her no that I was taking pictures. There was a car that I had pulled up behind. She ask me if it was my car. Take a moment to visualize this --- I had all my gear, helmet, jacket, gloves and pants on when she asked --- I told her no but it was my motorcycle. She looked at the bike then back at me and said "I guess that was a pretty dumb question huh" I told her yep pretty much then I went on my way.
I am getting to know my Triumph better, came into a 35 MPH turn, glanced at my GPS and I was doing 67, pretty kewl. 832.7 mile for the weekend.
---
Craig
KLR 650 - A18
2017 Honda Goldwing
Triumph Sprint ST - 2008 - Sold
Polaris Sports Man 300 4x4 - Wife's
Polaris Sports Man 400 HO 4x4
28 foot Travel Trailer
Not enough time to play
Yet another reason to be thankful for full face helmets.
---
"In a car you're always in a compartment, and because you're used to it you don't realize that through that car window everything you see is just more TV." R. Pirsig
PPMC #1.
Soon, we ride.
AKA JD Mader or you can call me "Dan" just not early for dinner.
Click my handle for a link to my homepage/blog...which has nothing to do with MCs. Free literature and music! Viva La Revolucion!
-------------------
2008 KLR 650
RIP DM - Soon, we ride.
Quote:
Yet another reason to be thankful for full face helmets.
Yea no kidding. I always wonder how those riding in half helmets deal with it.
I got hit on the hand by a big bug (at about 60mph) and it hurt through my glove can't imagine it hitting my bare face!
---
No eye has seen, no ear has heard, no mind has conceived what God has prepared for those who love him. 1 Cor 2:9
Great ride - Man you like to put on the miles...

We probably almost passed each other on the road. We go past the Mark West Lodge on our way up and back from Cobb in Lake County.
---
Sent from my rotary phone
================================
Track me here -
https://spotwalla.com/tripViewer.php...354a61e5f3997a
Michael G in SF
|
2018 KTM 1090R Adventure | 02 XR400R (Plated)
|
2011 FJ Cruiser Army Green
|
------------------------------------------------------------
"If you have the will and not the way, you wont get very far."
Snakeboy66