Join Date: Oct 2006
Posts: 308
Rediscovered Jewel
---
Well, my bride and our 3 lilluns are at my parents house for a few days. I was reading posts on here this morning and then it hit me.....I should be riding! I usually don't like to ride alone, but everyone was busy. So I cinched up my adventuresome spirit and hit the road. I had no idea where I was going, I was just going.
I made it about 1/4 mile from my house and these buggers decided to play in the road. I had plenty of time to avoid them: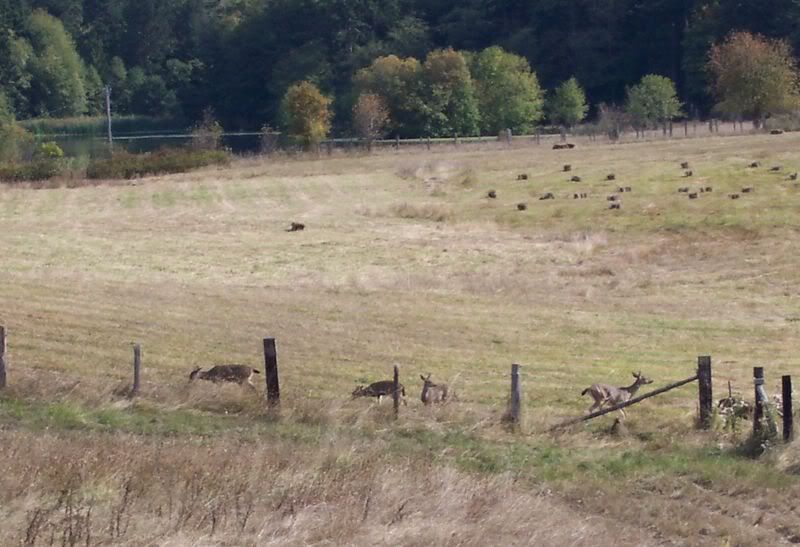 I started West heading toward Port Angeles. I love this little hillside in the fall:
As I reached PA, I remembered an old single track area I used to ride mountain bikes on in the early 90s. So up the hill I go! I neat little area:
As I reached the turn-off for the Foothills trails, I remembered a neat little asphalt road. My tires still had plenty of air, so off I went: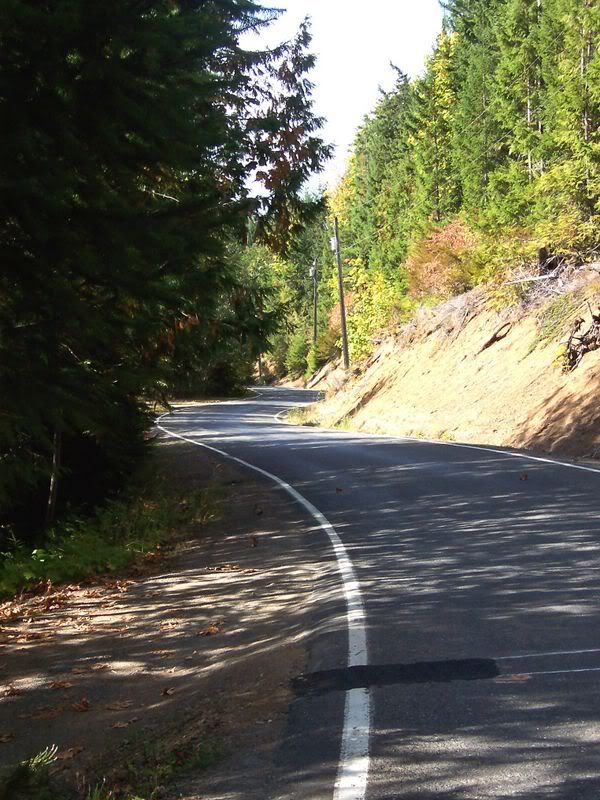 This guy wasn't sure what to make of me: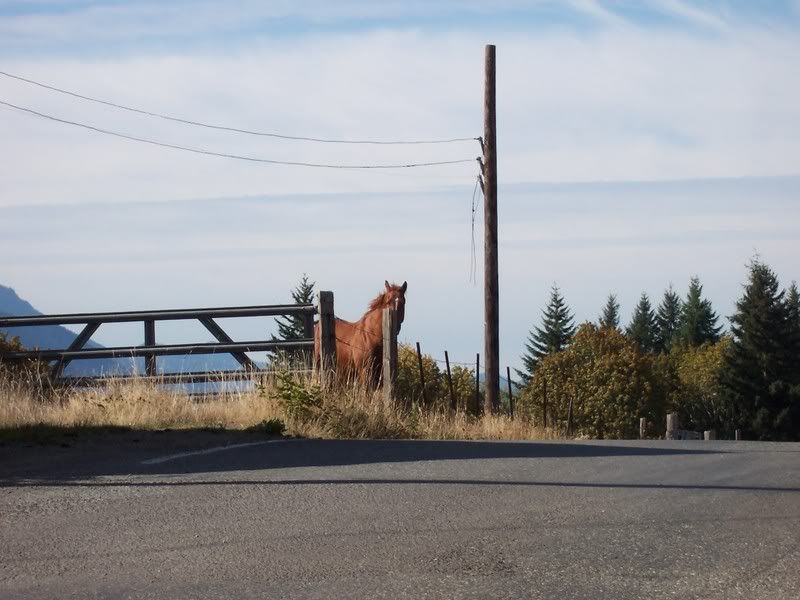 A bit of NW backwoods
I finally made it to the dirt, but I have to say, I really had fun on those twisties!
After getting around some gates, the high speed gravel was a hoot: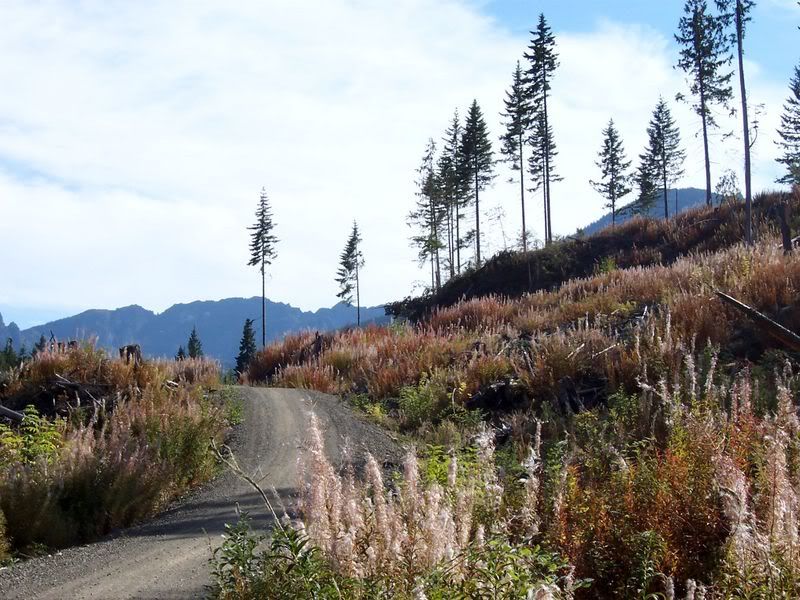 But I wanted to try to break someth.......test my skills
A few miles up the road I see something: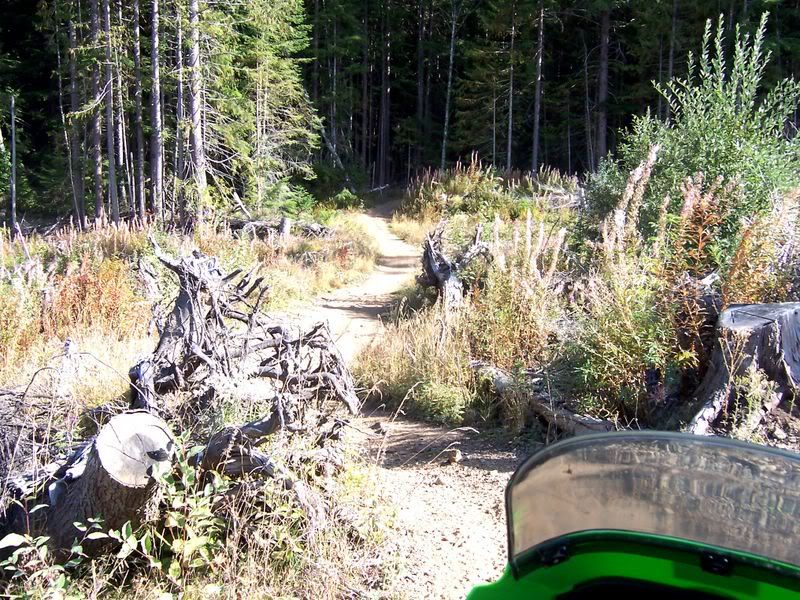 I've not been up here in a long time, and my memory is scetchy at best. I'm also a bit nervous about being alone. Oh well, off we go!
(more in a bit....need drinky)
Jamie
Join Date: Oct 2006
Posts: 308
Now I don't remember this spot. But it does look like a trail......
Yep, it's a trail:
A trail that leads to some amazing views. Elwha River Valley: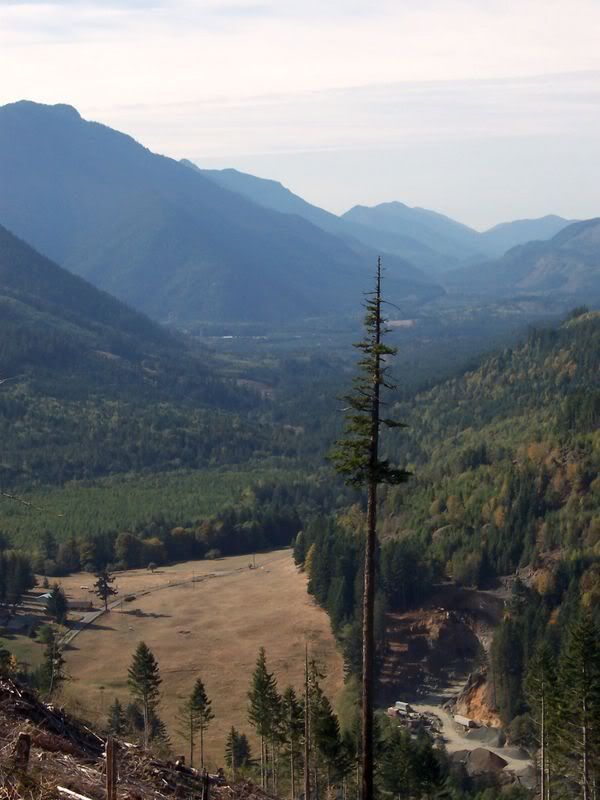 Port Angeles, the harbor and Victoria BC in the background: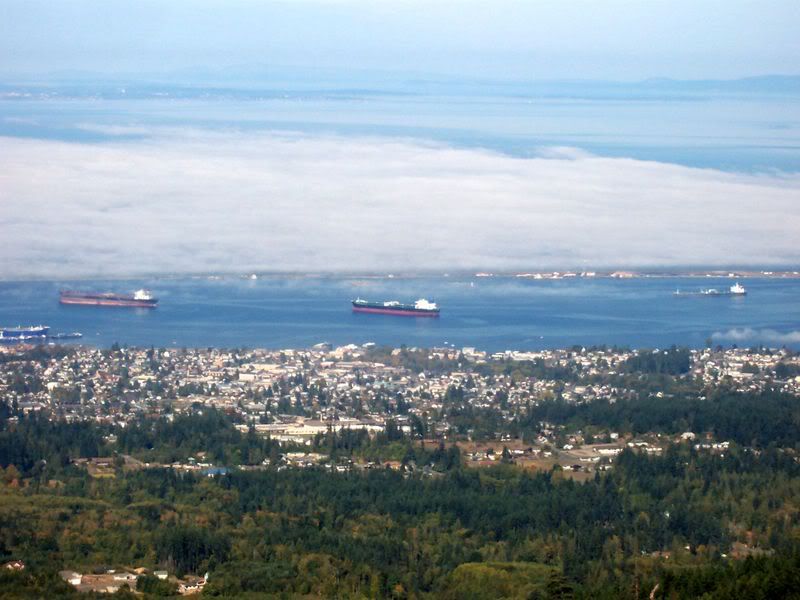 So I'm cruising this single track, trying to stay standing.....legs burning....ouch.....must sit.....crash! Sat at the wrong moment and laid her down. Damage, broken left mirror mount and left rear turn signal. Sorry, no pic. Soon I come on this: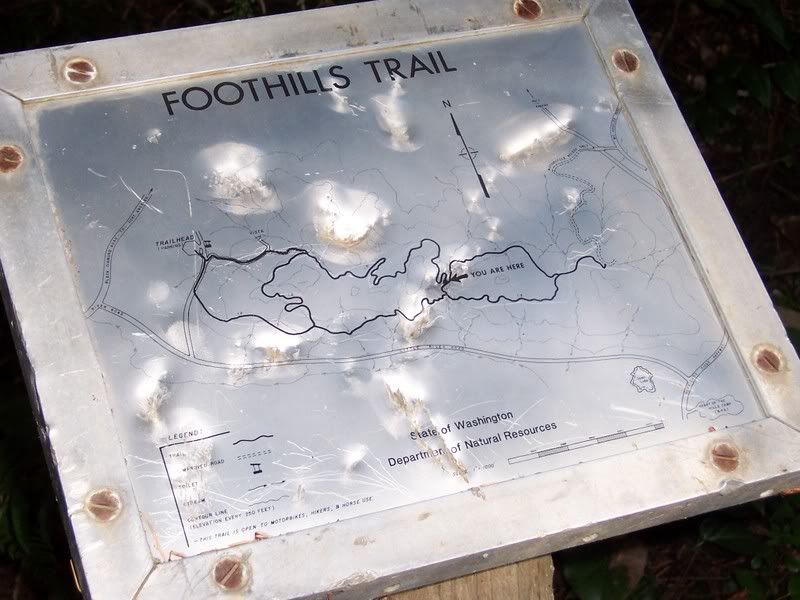 So that's where I am! :roll:
The trail changes from closed in forest to open hillsides:
There are lots of steep spots with roots and rocks:
So all in all, a good day. About 60 miles total. Cheers!!!!!!!
Jamie
Very nice!!!!!!!!!!!!!!!!!
2nd Gear
Join Date: Sep 2006
Location: Asheville, NC
Posts: 173
Excellent report, Jamie! Well done!
Thanks for taking us along.
---
More fool stabilizer, please.
2nd Gear
Join Date: Oct 2006
Location: South of Spokane
Posts: 477
Well done Jamie, now get over here so I can show you how its really done :lol: I will try to see all you guys over there this fall, or as many as I can. Great pics and report and hope to see you soon.