Guest
Join Date: Oct 2006
Posts: 308
Gunn, gun party.
---
With apologies to KLRGunn, I thought I'd post up this fun little trip I did on Saturday.
Every year, a guy I work with (last name Gunn also) throws a barbeque and clay shooting party. My kids call it the gun party! It's a lot of fun! So on to the story.
Every one of my three kids had a soccer game that morning so Kim (wifey) and I had to split up to cover all the fun. It was absolutely beautiful out, so of course I'm thinking..I wanna ride! The shooting started at 12:00, but the last soccer game wasn't out until about 12:15. So I'd have to leave the last game early to make it. Kim would come out a bit later.
Now I have to figure a way to carry a shotgun on my bike. Hmmm...never done that, though I'm sure others have. At first I thought I'd just strap it on the rack cross-ways. But when I went out to the bike, I remembered the passenger pegs. I found an old soft gun case, a couple o' bungees and voila!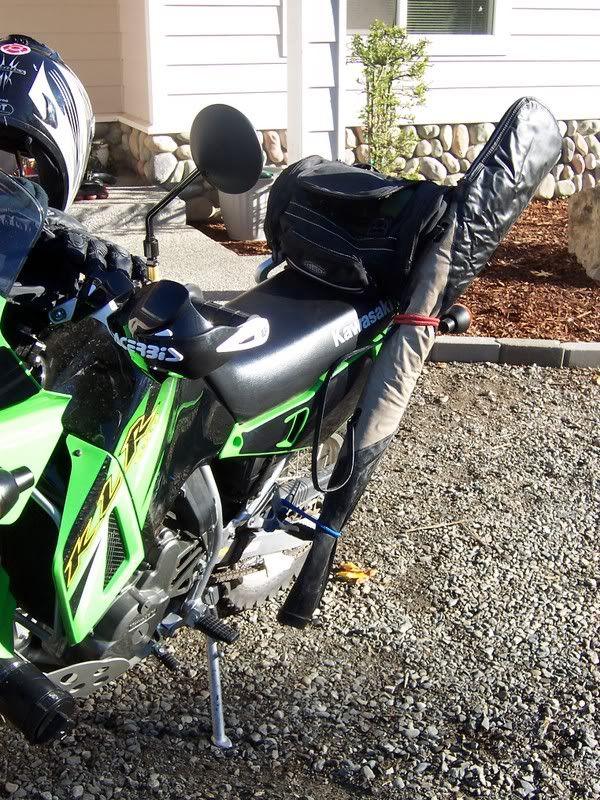 Left turns made me a bit nervous!
I had to run to the store...we had snacks for one of the girls' games. I watched there for a bit then headed over to my son, Austin's game.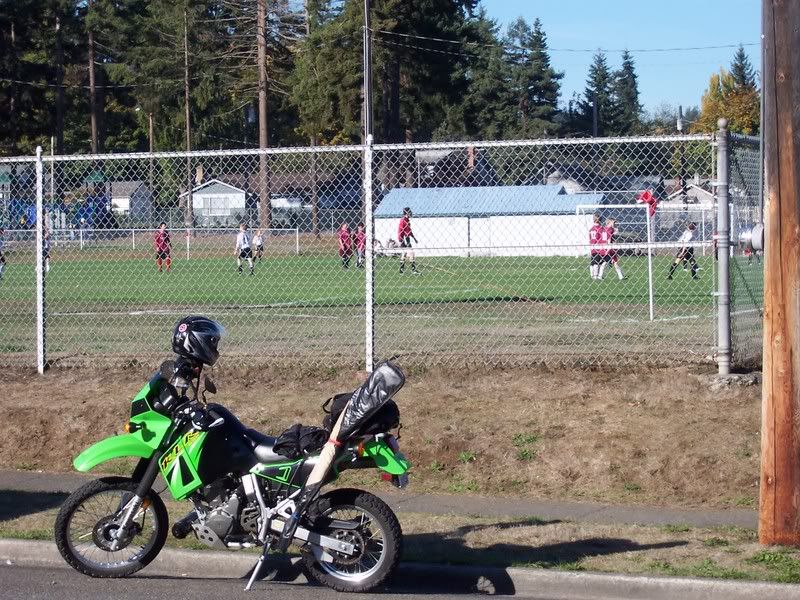 He's the one on the left with the look of sheer concentration!
So at about 11:30, I started out to my buddy's place. Here's where I was headed (up on yonder knob.)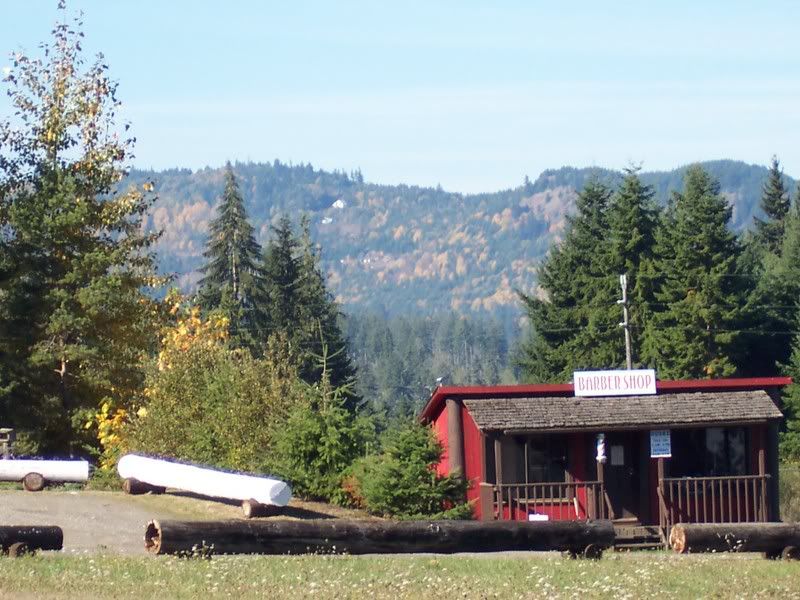 I crossed the Elwah river...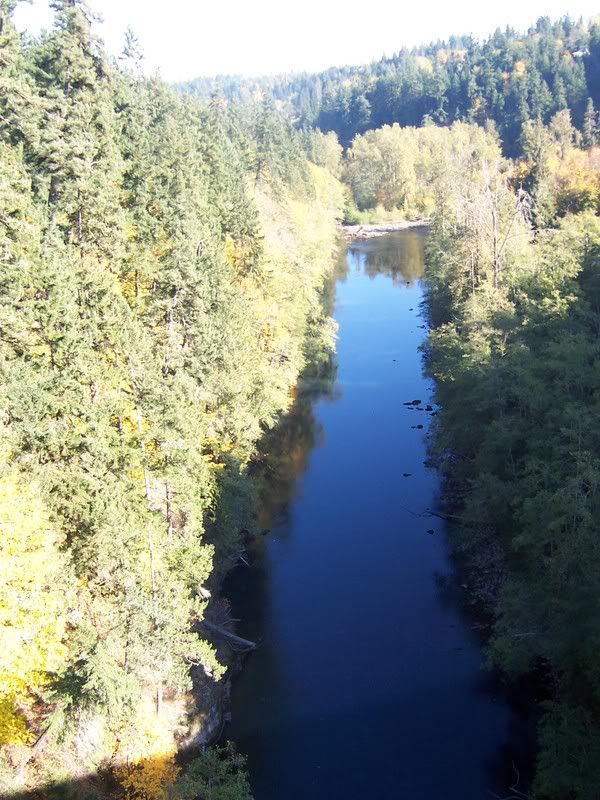 And enjoyed the fall colors..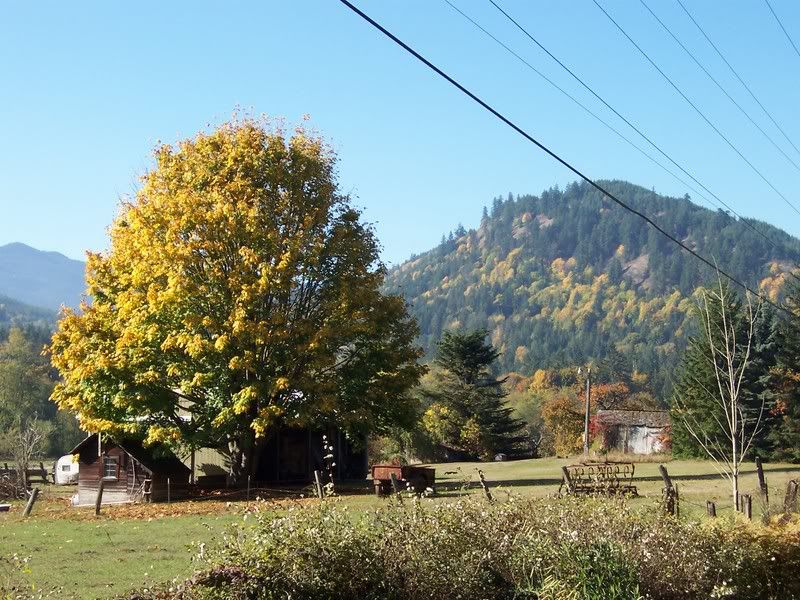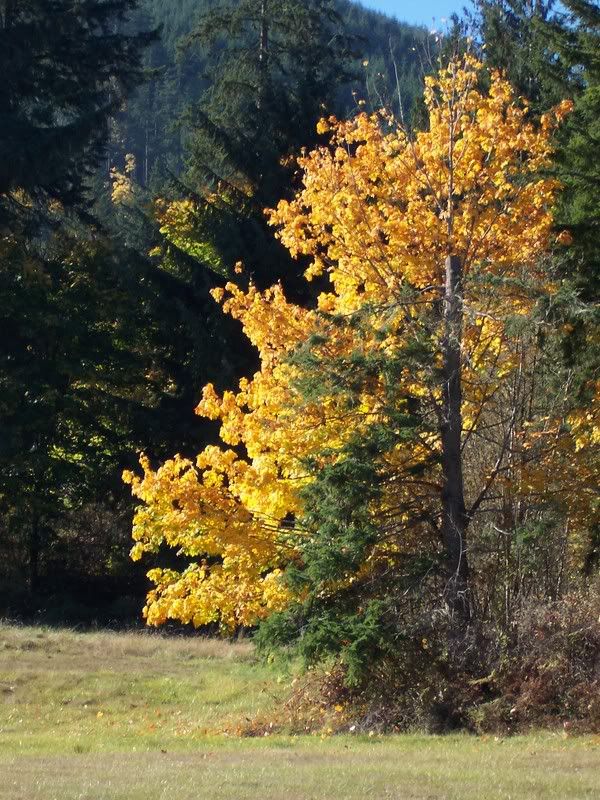 and scoffed at the signs...15! Bwaaaaa haaaaaa!!! (except lefts..doh!)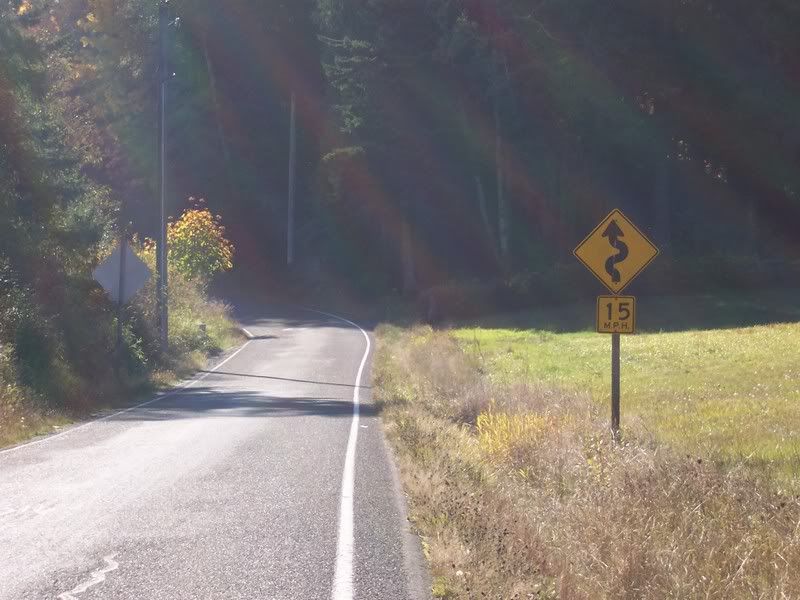 I finally made it to the party and a few folks had already showed up.. the shooting started right away. It's a pretty simple deal...the thrower is on the side of the hill and the shooters are below. The clays come over head and drop in front. Boom! We all pitch in a few bucks and the top 3 shooters win! I grew up doing a lot of shooting so I usually win the thing. That has less to do with my ability as it does with living in an area with no upland game birds; no one around here shoots much!
Here's the thrower:
Here are some shooters: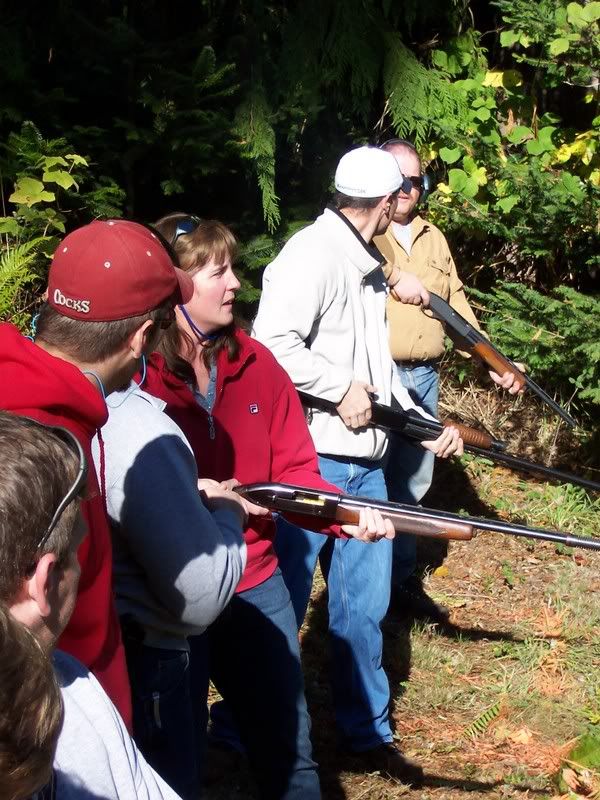 Well, I had a rough day. I didn't shoot as well and some other folks really did! The lady above, closest, won the event. She does shoot a bit!
Our host always fires up the barbeque and a campfire to make his guest feel welcome. Why do firemen make the best fires?
The food and fellowship was outstanding!
After everyone is fat-n-happy, we just sit around the campfire and tell stories, etc. Lots of laughs with good friends.
I slipped away with my son to do a little .22 and BB gun shooting. He loves it! I think a .410 is in his near future.
A good day! The bonus: I put my shotgun in the wife's van and got to RIDE home!
Jamie
3rd Gear
Join Date: Sep 2006
Location: Franklinville, NC
Posts: 650
That there looks like Fun !
I agree... your boy needs some BANG !
---
- Joe
HighSpeed Hiker- DV o5'
Quote:
Originally Posted by larryboy
come awn... it's not far...it'll be fun..
sorry I can't....... I'm fishing today