Let's see those tunnel pics
---
This is on Skyline drive in Va.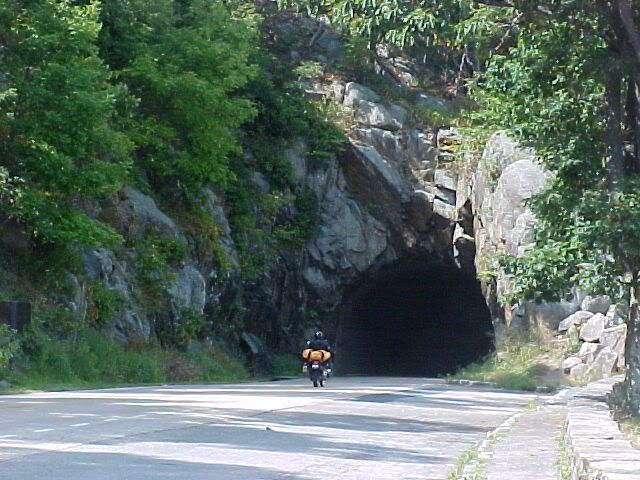 Show us your tunnel pics from bike rides.We've been thru several in vehicles,but this is the only one I've been thru on a motorcycle
Paw Paw tunnel. Didn't ride thru it,but thought it was cool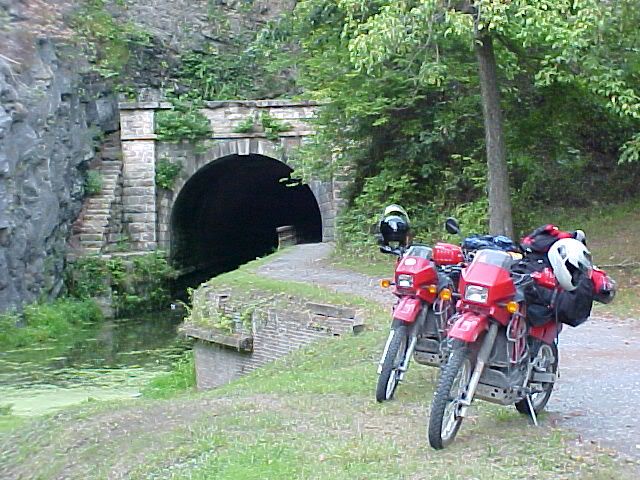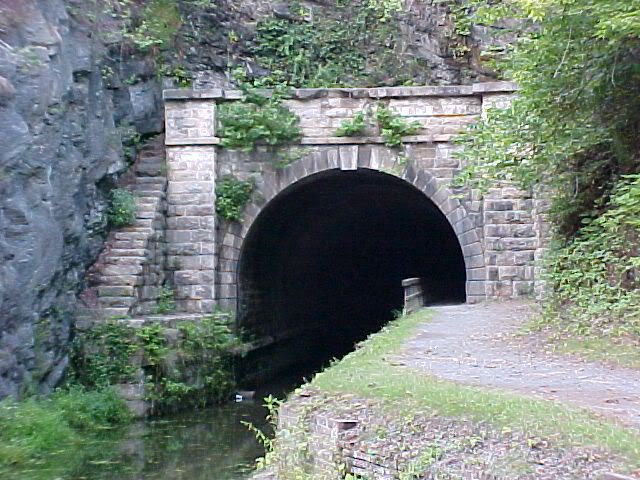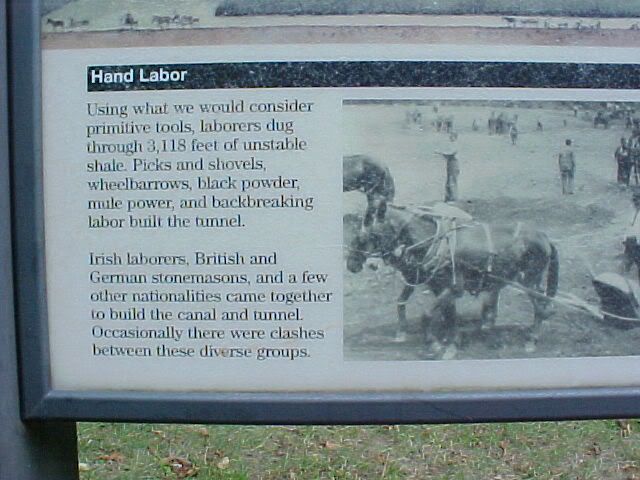 It is an old canal tunnel.The horse/mule path is what you go thru the tunnel on.The sides are all gouged out from pulling the canal boats thru.
---
You can't shake hands with a fist
If you can read this,thank a teacher.Since it's in English,
thank a soldier.
---------------
What could possibly happen
---------------
05 KLR The faster Red one
01 Triumph Tiger Sold
08 KTM 990 Adv S
08 Yamaha 250 WR Sold
09 KTM 530 EXC
2nd Gear
Join Date: Oct 2006
Location: South of Spokane
Posts: 477
Here is a tunnel that runs from Kentucky into Tennessee on US 25E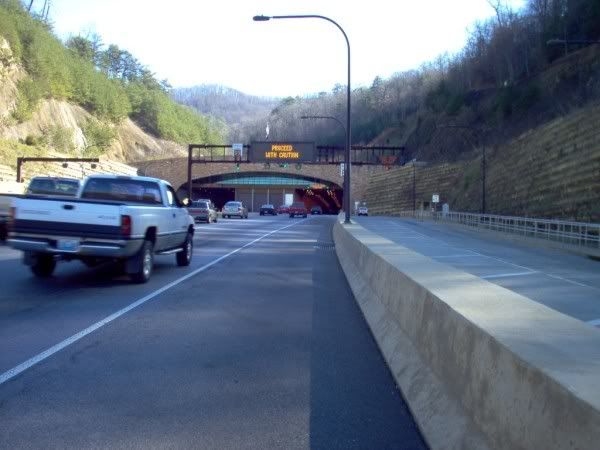 This is a look from the TN side
It took over 11 years to build this thing, it has a north bound and south bound tunnels with all kinds of goodies between them. The tunnel is almot 1 mile long, and it replaced a streach of road that was called "massacre mountian". It was a winding road of about 5 miles connecting Middlesboro Ky to Harrogate Tn going through Va along the way. One report had the mtn road the worst 3 mile streach of road in the US.
---
Today is the first day of the rest of your life.
This is a tunnel for trains that runs through the mtn beside the tunnels on 25E.
Back in the 1930's or 40's it took men less than 1 year to dig through making this tunnel with pics and shovels, and maybe some dynomite. So the stories are told!
---
Today is the first day of the rest of your life.
2nd Gear
Join Date: Oct 2006
Location: Scottsville, KY
Posts: 226
Joe, not trying to hijack the thread, but did they ever start to reclaim the Gap area the way it was before 25 went through it. This was talked about a few years ago, but the cost was a HUGE factor. I know it would be tons of $, but that area needs to be like it was when the Gap helped settle west of the Appalachian Mountains. If you have never been there go looking for the place the true Gap is, pretty hard walk, but there is a marker marking the spot where Daniel Boone took many settlers, I know it lays right by the old 25.
---
"Gopher Everett"
Official "Trachoe Gang" Member
Great thread! I love tunnels (and bridges). I especially love dropping a couple of gears and listening to the exhaust echo off the interior; and I love honking and listening to that, too. In my truck I blip the siren going through tunnels (as traffic allows) 'cause that echo is just too cool! Sadly, very few pics of tunnels in my files...
I think one of the things I like about tunnels is that they are almost all old, constructed using lots of labor and few modern tools. Backbreaking work which has stood the test of time and has triumphed over mother nature's crowning achievements. So many are rough hewn out of the rock and have no lining, so you can see tool marks etched in the rock from 150 years ago as clearly as if you were standing there when the tunnel was built.
Near Franklin, PA; an abandoned train tunnel with the keystone reasing "1870". It was full of water and the temperature dropped noticeably the closer we got to it. By the time we stood in the entranceway we could see our breath, and this was on a 85 plus degree day!
Danny, they have not finished it "YET", if all goes as planned there will be a trail for horses and wagons to follow the original path. If I'm not mistaken it crosses over the three states marker, (KY TN VA). If I get a chance this week I'll stop in the park and ask about the progress, or "new" plans. The rangers there are alway friendly to tourists, but they dispised the rescue squad doing anything on their park.
---
Today is the first day of the rest of your life.