Big Rigger and KLrmike long way round for a good hotdog
---
Raring to go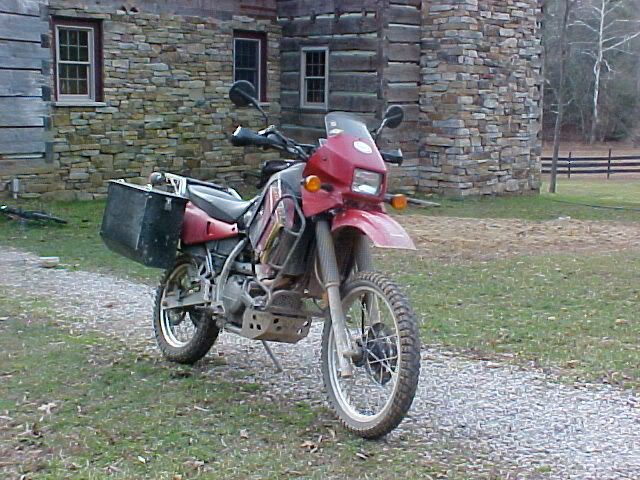 So we take off into the wilds of Wv to ride away the afternoon
First stop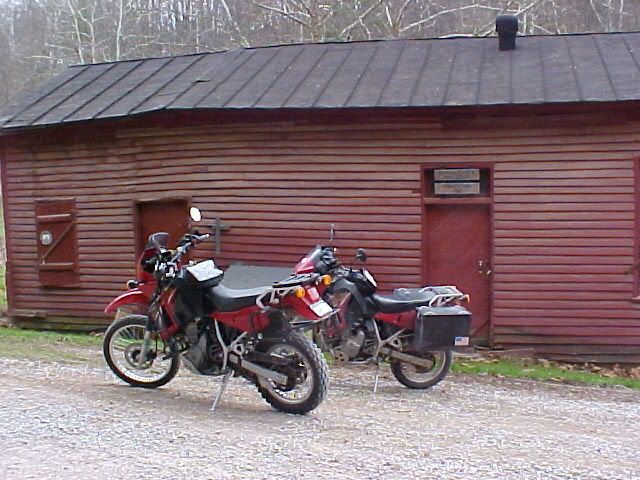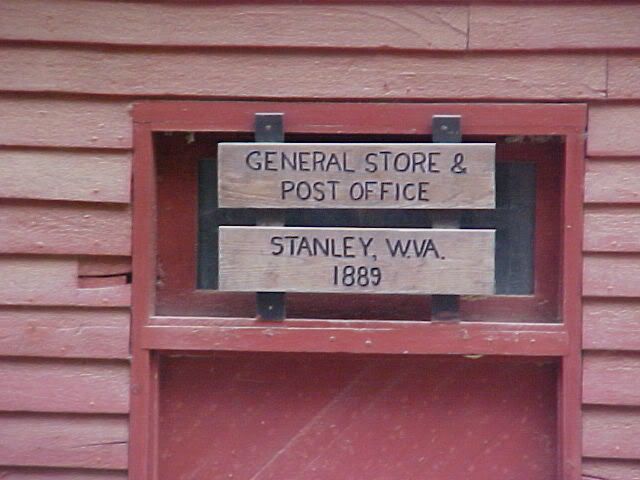 I think Stanley WV has three people and a dog,so onward into the interior we go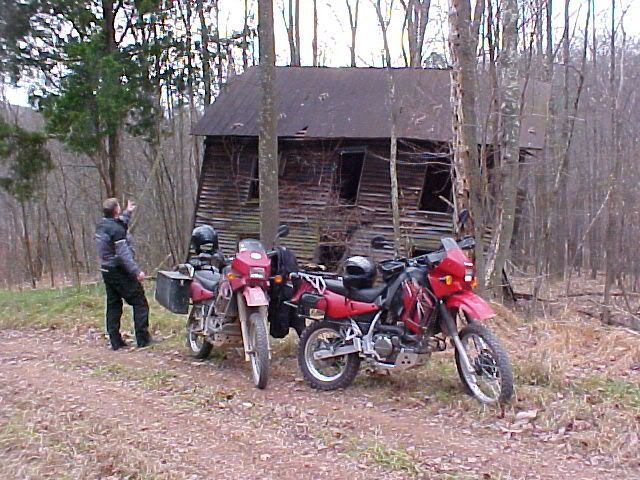 When you stop at these places,you can't help but wonder what their lives were like.
This was in a beautiful place.After here onward ho!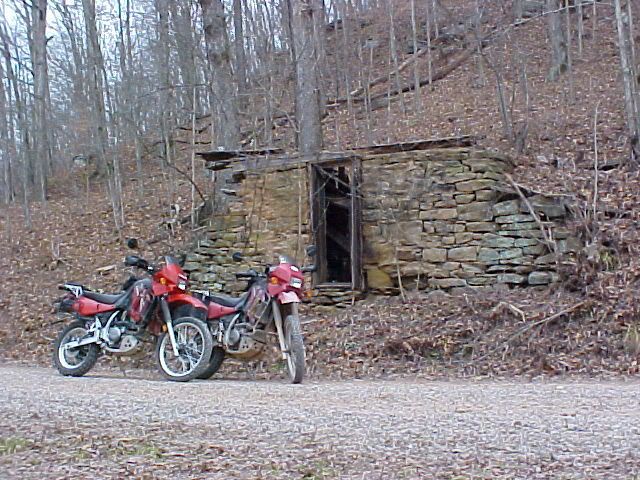 Man,almost feeling like a settler after this stop.Part way thru our ride,bigriggers bike
gets tired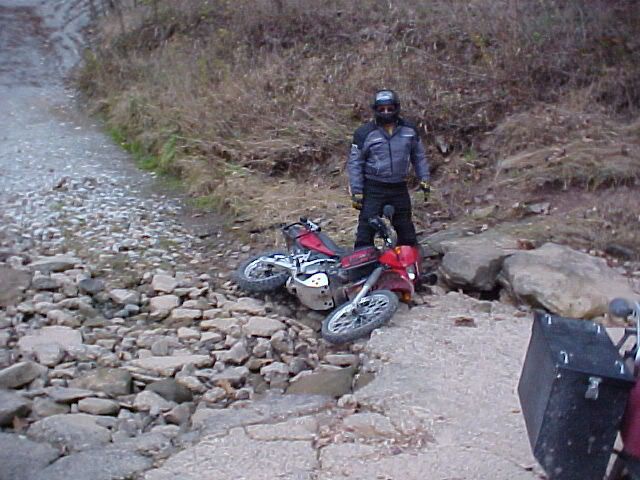 But Rick wouldn't have anything to do with laziness,so he made him get up and
we pressed on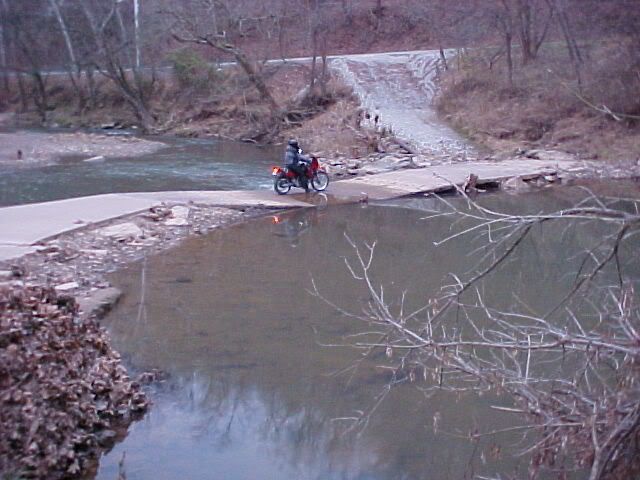 starting out of the interior,some of the abandon farms were not as old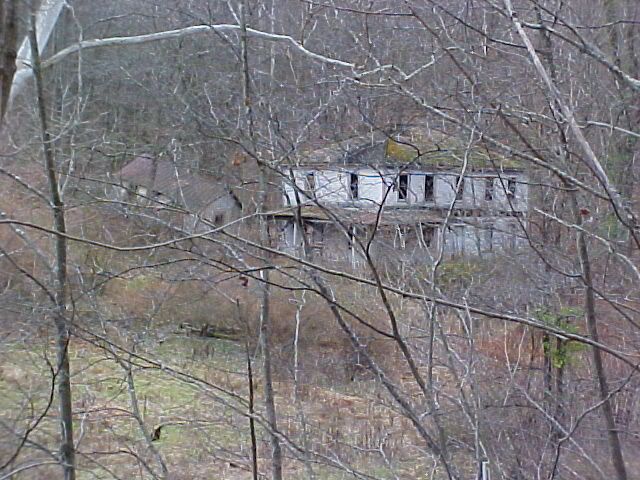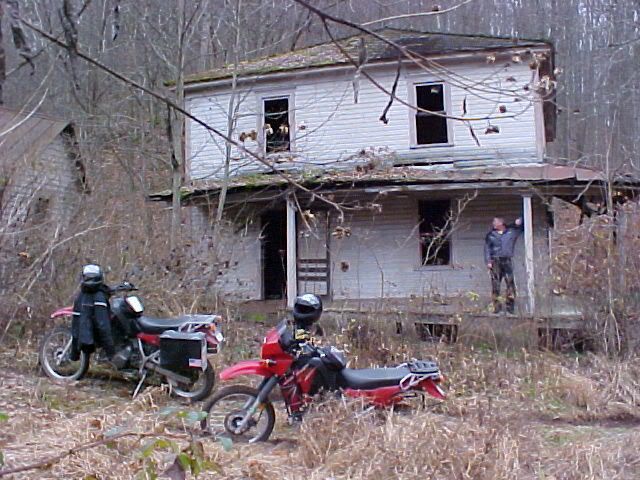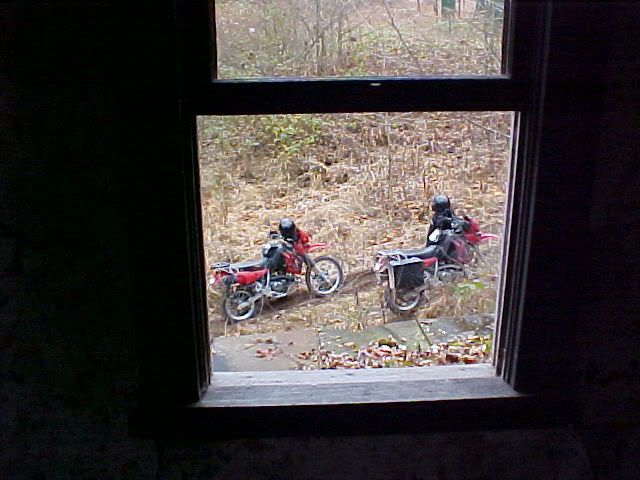 Now we are starting to get hungry,and there is a rumor of a store with a good hotdog
so now this has turned into a mission-Find that store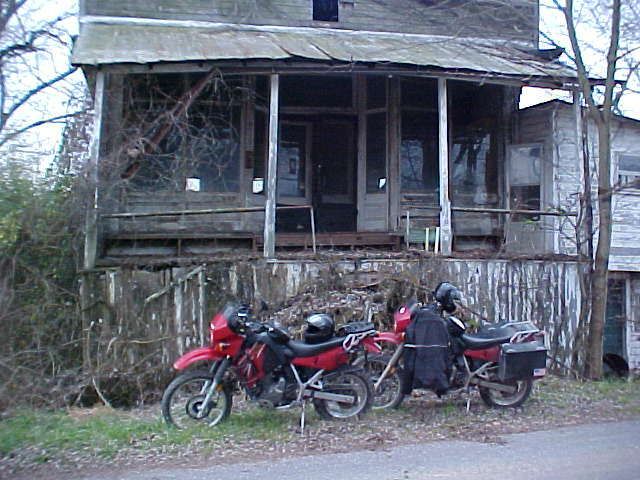 that was the wrong store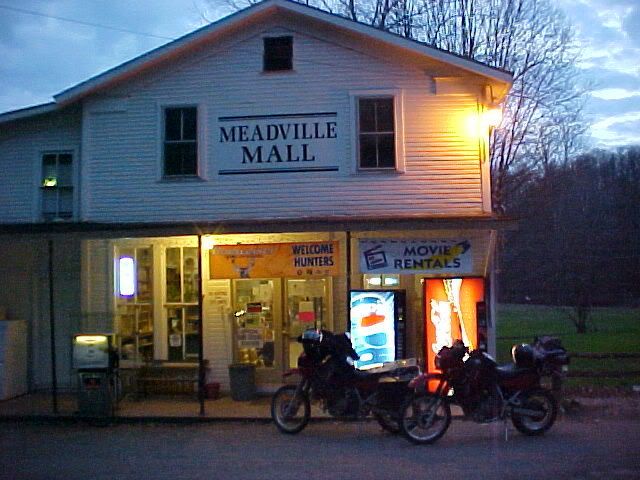 This is the right store,and man,a very good dog with sauce,ending a good day and
ride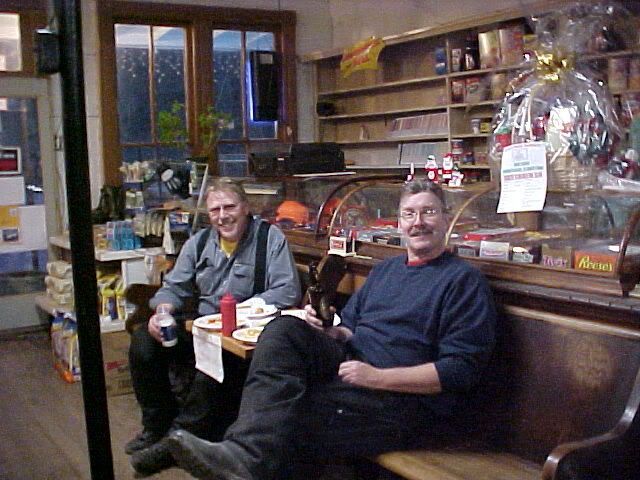 It was good weather and we had a good ride.The little store is actually just a couple
of miles from our home,and Kay and I ride over there often just to grab a dog and
sit on the porch.It's kinda the local hangout for us older bums. :lol: Hope you enjoyed the
story
Mike
---
You can't shake hands with a fist
If you can read this,thank a teacher.Since it's in English,
thank a soldier.
---------------
What could possibly happen
---------------
05 KLR The faster Red one
01 Triumph Tiger Sold
08 KTM 990 Adv S
08 Yamaha 250 WR Sold
09 KTM 530 EXC
Join Date: Oct 2006
Posts: 308
As usual, excellent report Mike. I think that is really neat that you and Big Rigger (and Kay for that matter) are close enough that you can just go do these great little rides. I'm living vicariously through you at the moment as my back is still not cooperating.
I did get some fantastic news though! My best friend, who moved away last summer, is moving back. He has vowed that he will own a KLR650 by next spring! Yeeehaaaaw! I'm getting myself into an enviable position not unlike your own!
Soory for the mini-hijack
ops:
Great report!
Jamie
2nd Gear
Join Date: Oct 2006
Location: South of Spokane
Posts: 477
Great ride Mike. You gotta love the little "Ma & Pa" stores. You don't see many of them any more. Thanks for taking us along.
---
The shortest distance between two points is a damn shame.......

I rode Broke Back mountain, and my a$$ is killing me.....
Join Date: Oct 2006
Posts: 107
Great report & pics thanks for sharing.

Do you have a lot of abandoned houses around there or what?
Join Date: Oct 2006
Posts: 102
GOOD SHOW!
---
Mike, I always thoroughly enjoy your pictures, some pretty incredible scenery there in W. VA. and seriously Yes, the thoughts go through my mind as to what conditions those that have gone before us had to endure. I hope to reciprocate some good pics. of the AZ desert on here in the next few months. It will be a real learning curve for me. You know the old dog and new tricks game. And oh yes, it is hard to upstage a good tube steak A.K.A hot dog even on a bad day.

Bill
Hey Jamie,good to hear from ya.Sorry your still struggling with the back.Been there,done that and it sucks.Get well soon,nothing like a buddy or two who like to travel the (rough) unbeaten paths with ya.

Hi Ogre,ya,we have alot of old empty farms and homesteads,alot of backroads thru abandon farm country.The appalachians started emptying out in the 50s and still are.

Bill,looking forward to desert pics.Always wanted to go back after spending time in Utah in the 70s.

Happy Riding
Mike
---
You can't shake hands with a fist
If you can read this,thank a teacher.Since it's in English,
thank a soldier.
---------------
What could possibly happen
---------------
05 KLR The faster Red one
01 Triumph Tiger Sold
08 KTM 990 Adv S
08 Yamaha 250 WR Sold
09 KTM 530 EXC
2nd Gear
Join Date: Oct 2006
Location: NW Florida
Posts: 132
Excellent pictures & report! My wife & I am going to have to make it up that way one day.
It looks like a great area to explore. Don't worry, we will look you up :mrgreen: