Had to go to town today
---
Well,I had to run a few errands in town today :| Not my favorite thing to do.Even though
our address is St.Marys,it's 14 miles to town.However :smile: there are several ways to
get there.So down to the barn I go to get the trusty steed.But first I have to feed the babies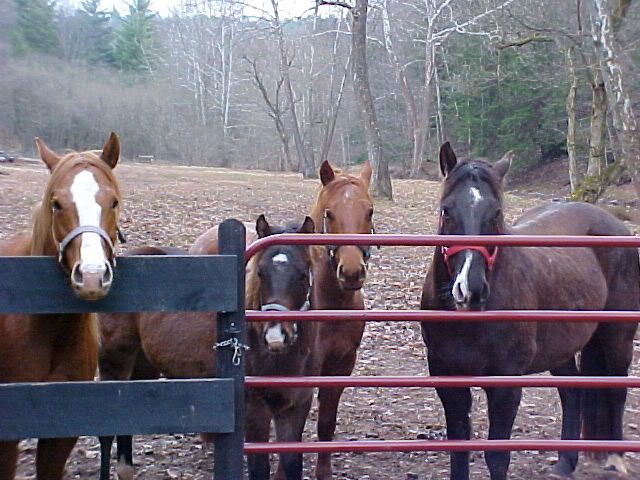 Then I plan my route cross country and take off for town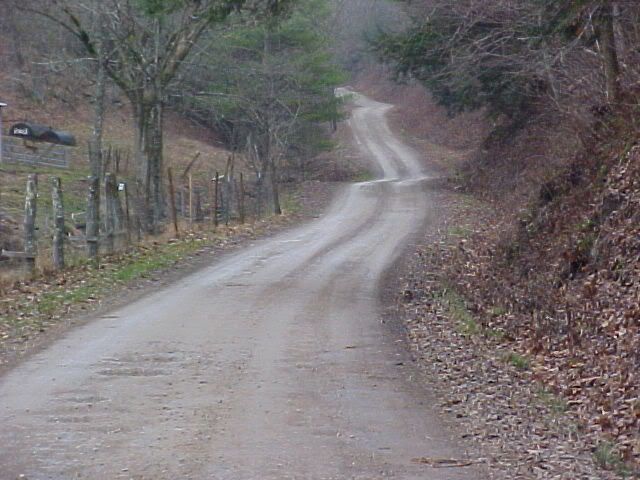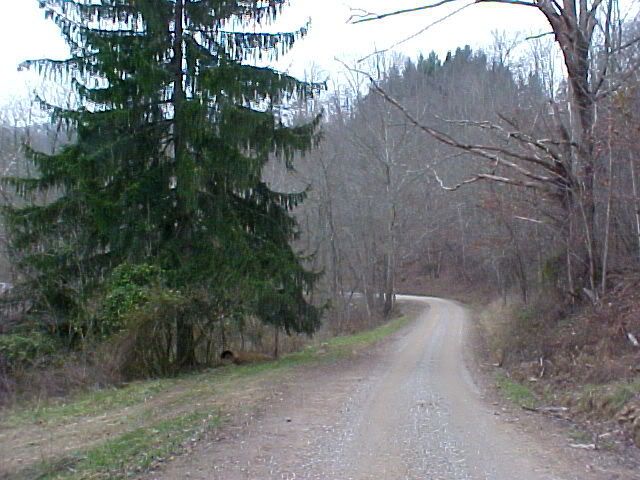 Starting into the remote part of the trip :lol: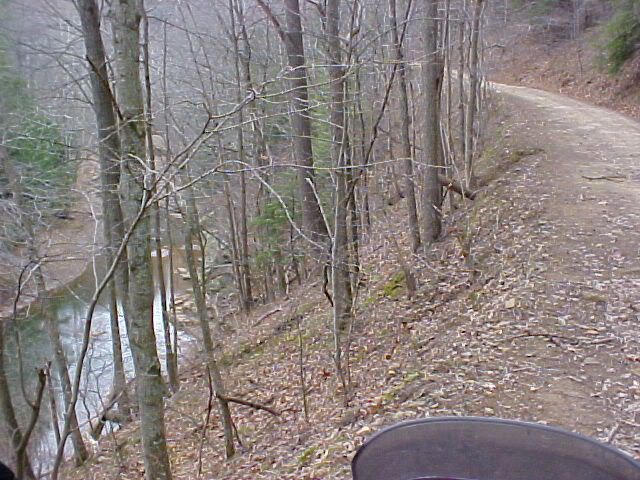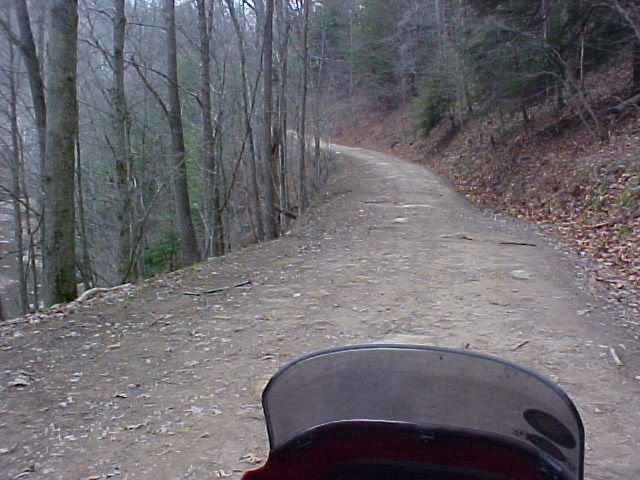 The obligatory pic of an abandon farm house.These things are everywhere in Wv.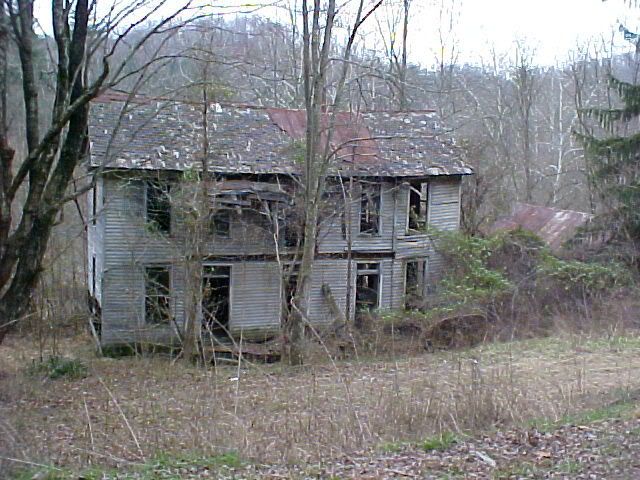 on into the sticks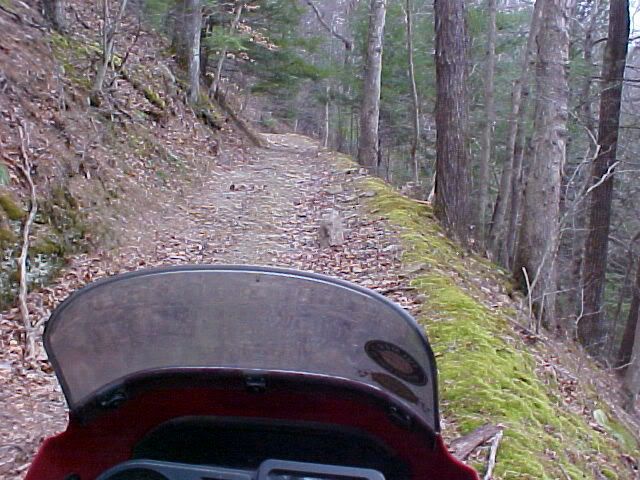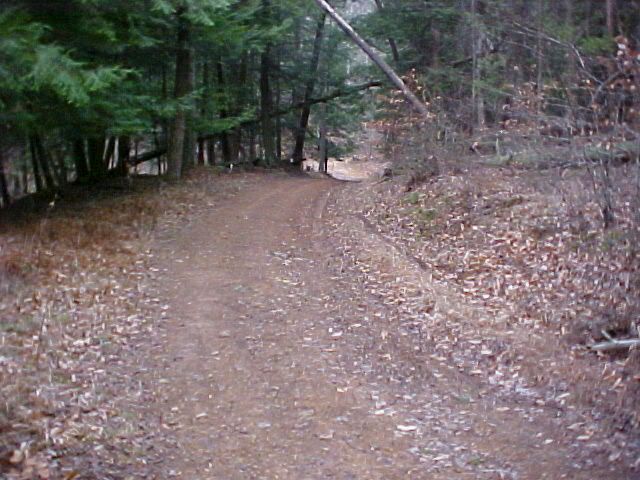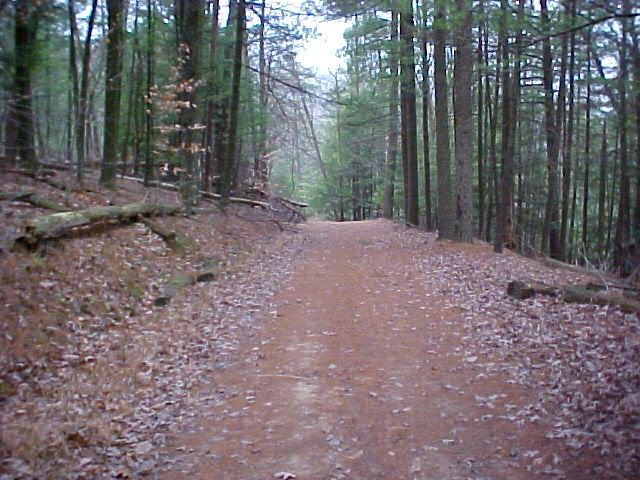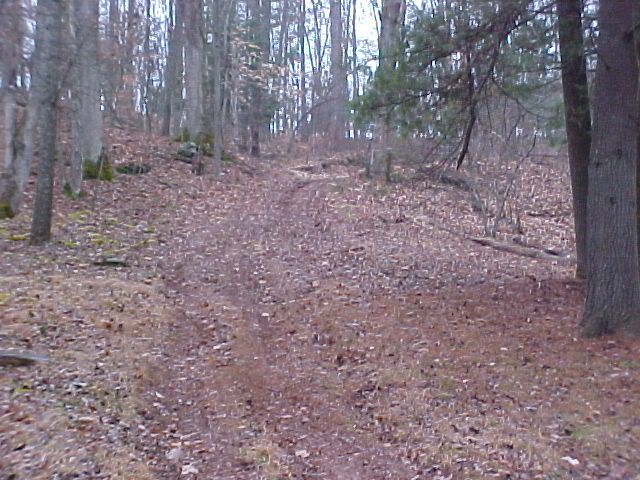 Finally get on the other side of the mountain and cross over Middle island creek
I head on into St.Marys.This is a shot of Main street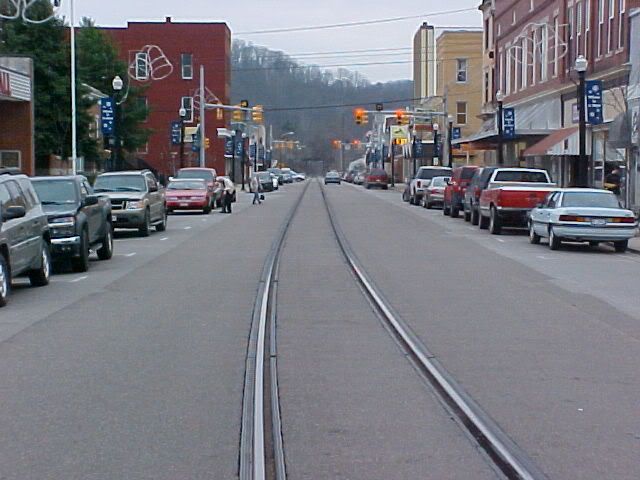 What,do you ask,are those tracks down main street?Trolly car?
Why no,they are train tracks.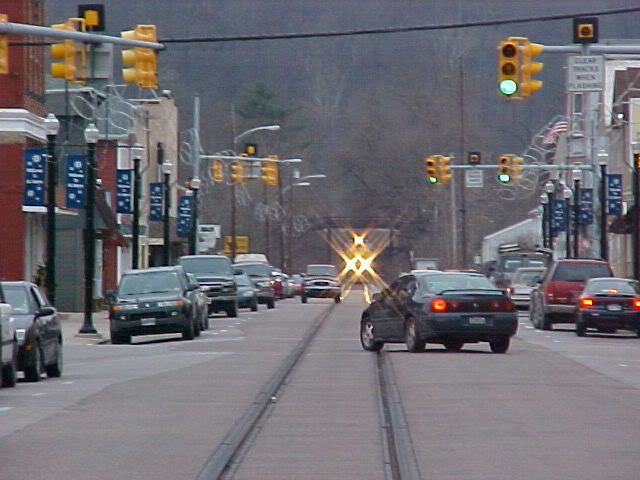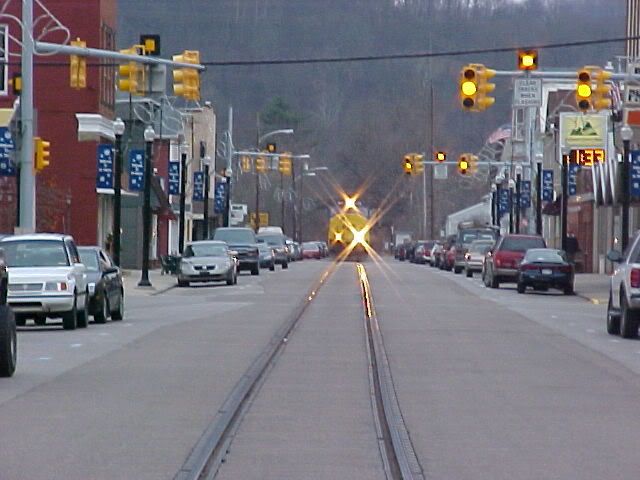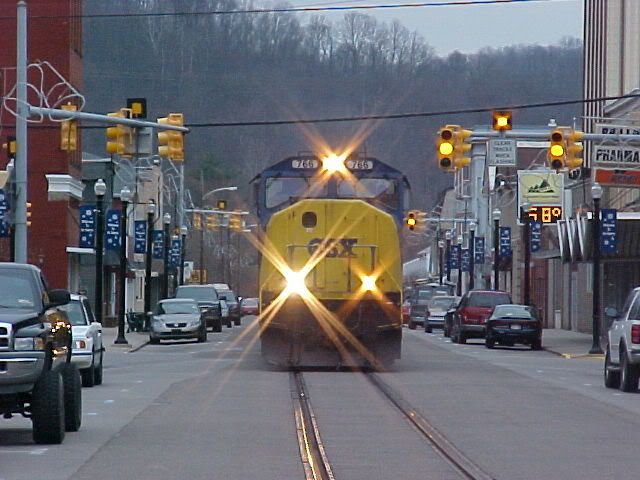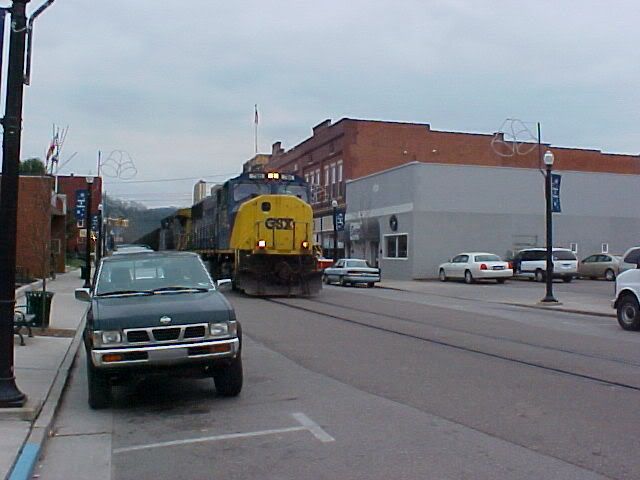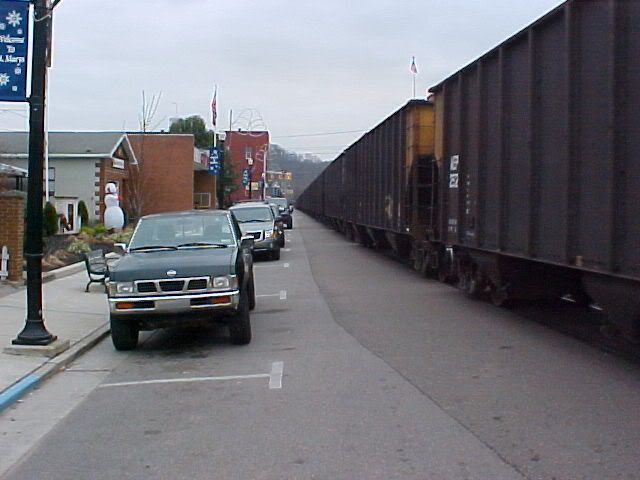 This train is a coal train headed into the mines.When I was a kid growing up in pleasants
county,you could hear the train whistle all over for miles and knew they were getting
ready to go thru town.All the kids would beat feet to downtown to catch the caboose
and brakeman going by.They would always throw penny candies to the kids lining the streets.
I was told once that there are only six towns in the U S that a train runs thru mainstreet
One more shot of a road on the way home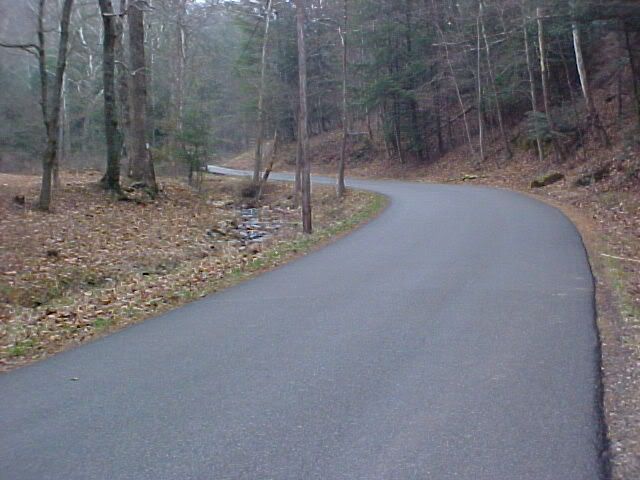 Errands generally are a pain in the butt,but today wasn't to bad :lol:
Happy trails
Mike
---
You can't shake hands with a fist
If you can read this,thank a teacher.Since it's in English,
thank a soldier.
---------------
What could possibly happen
---------------
05 KLR The faster Red one
01 Triumph Tiger Sold
08 KTM 990 Adv S
08 Yamaha 250 WR Sold
09 KTM 530 EXC
Join Date: Jun 2006
Posts: 595
Up til a couple of years ago, there was a freight train that ran through the middle of downtown Modesto(CA) just like that until it got to a dedicated line. And in a town of over 200k people, that kinda gets downtown commuters in a cranky mood. It's now been diverted, and even the main tracks have a couple of new bridges that cross over instead of crossing gates. Man, that seems like a long time ago. Your pic brought back memories, even if it was maybe 5 years at the most.
I guess the RR pay for the maint of that road. :smile:
---
Today is the first day of the rest of your life.
Join Date: Oct 2006
Posts: 121
Wow! That train is crazy. Most people can't even drive with other cars on the road. Better get off the cell phone when that thing's coming at you...
Yeah, I'm not feeling to sorry for you right now knowing that you have country and trails out your back door like that. I just hope when I make it to retirment age there's still places like that left in the world. By the way that train ran a red light, better tell the police. :lol:
---
*** KLR650, Tweeting long before your kids thought it was cool.
ADVFilmer videos of trails, reviews and other dual sport related stuff.
http://www.youtube.com/user/advfilmer
2nd Gear
Join Date: Oct 2006
Location: South of Spokane
Posts: 477
Quote:
Originally Posted by Buildit
By the way that train ran a red light, better tell the police. :lol:
You noticed that to.
That is pretty cool though, a train, right in the middle of downtown.
---
The shortest distance between two points is a damn shame.......

I rode Broke Back mountain, and my a$$ is killing me.....
Join Date: Oct 2006
Posts: 308
Thanks for posting that up Mike. I, too, am riding vicariouly through others, so keep 'em coming brother!



Jamie