2nd Gear
Join Date: Jul 2012
Location: GA.
Posts: 132
Another visit to a great area
---
Last year a friend from Conn. (Glenn) and I joined up and rode in Virginia and West Virginia. Even though we had a lot of rain, we still had a great time. We wanted to ride the area again so we made plans for a trip this year. Glenn's buddy Brian joined us late last year with his new-to-him DRZ400 and was ready to do the trip with us this year. We picked a date to meet in W.Va. where we would decide where to ride as the trip unfolded.
I left around daylight two days before we were scheduled to meet.
A nice way to begin a trip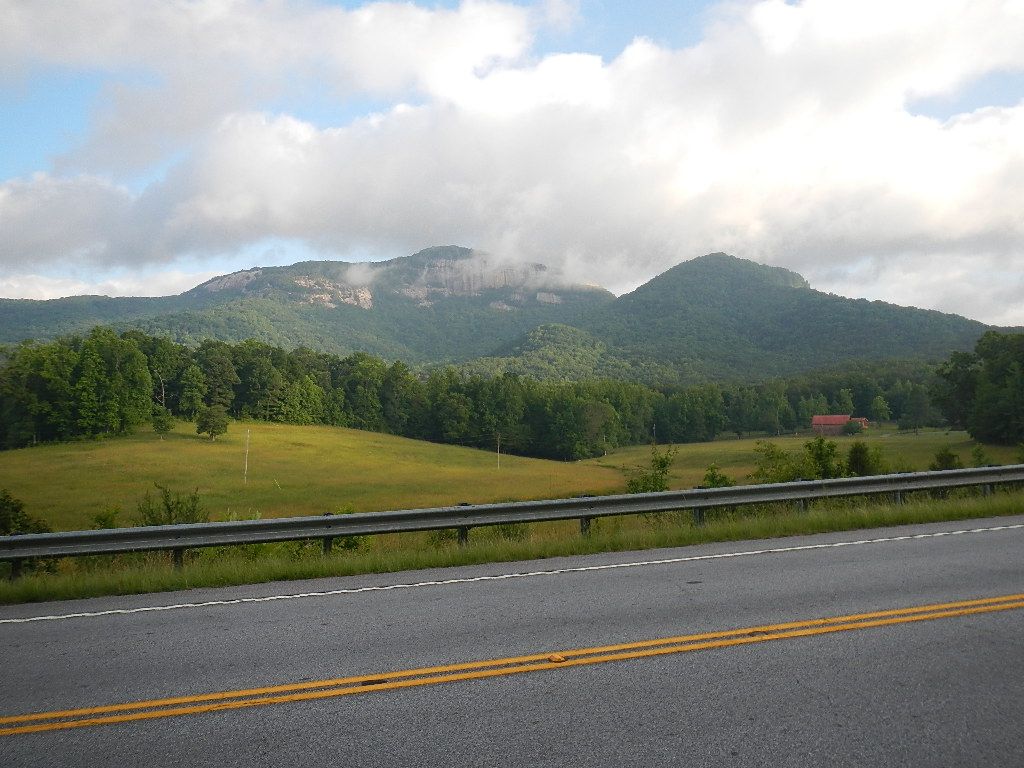 Va. Has beautiful valleys to ride through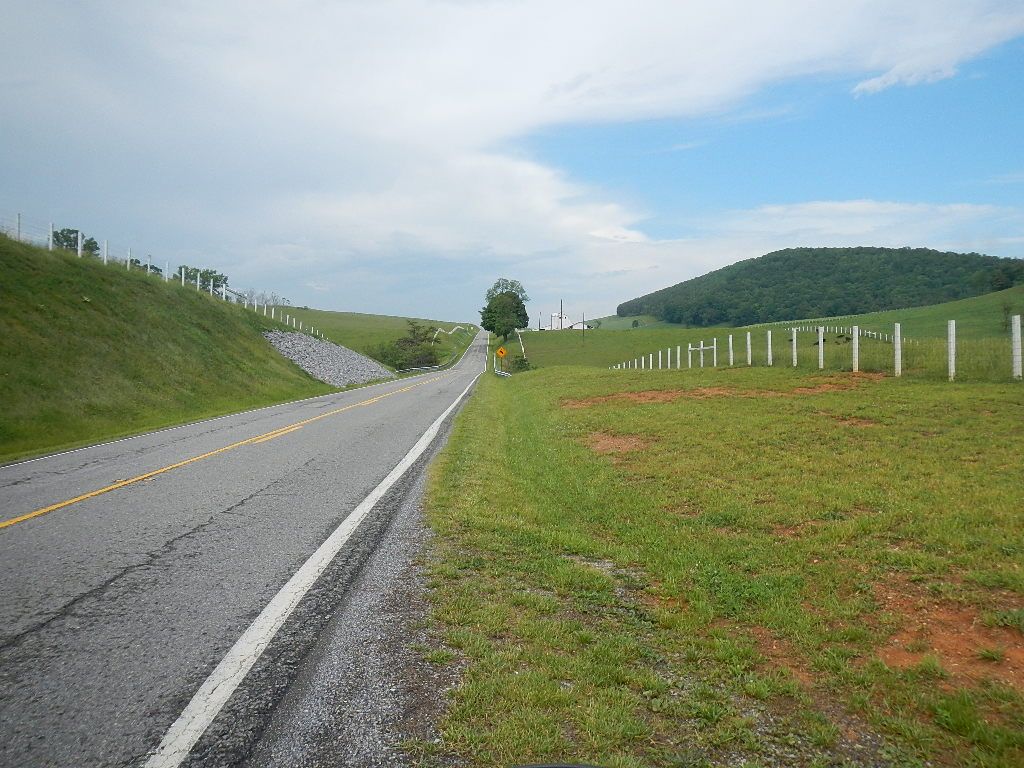 Nice streams and rivers along the way
The ride was full of scenes like this
I camped the first night near this stream.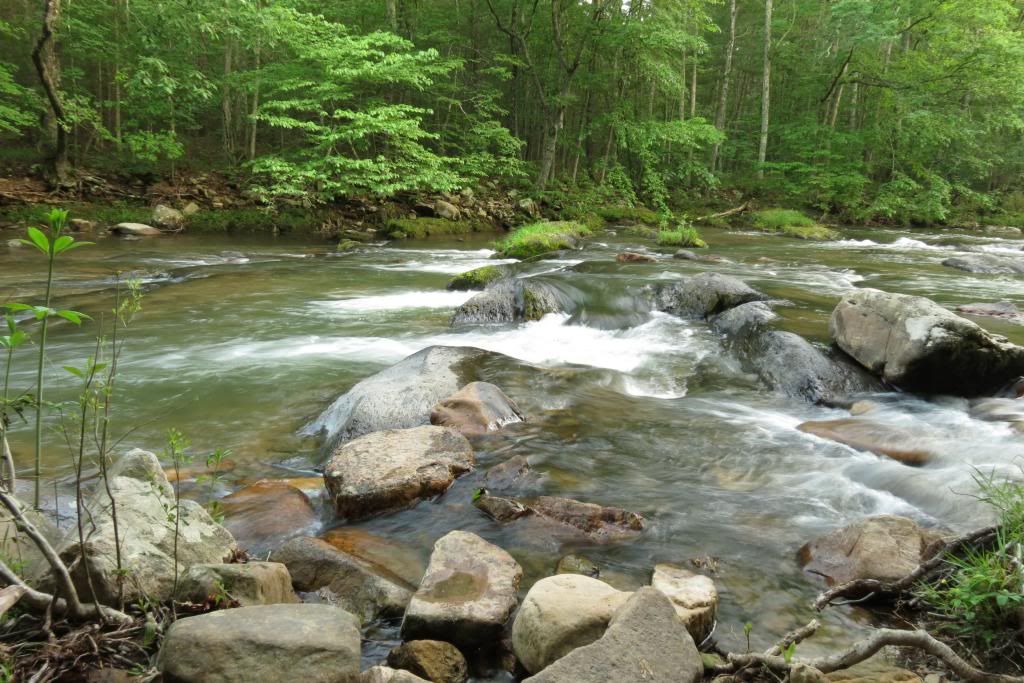 The next morning started out nice other than clouds and a few sprinkles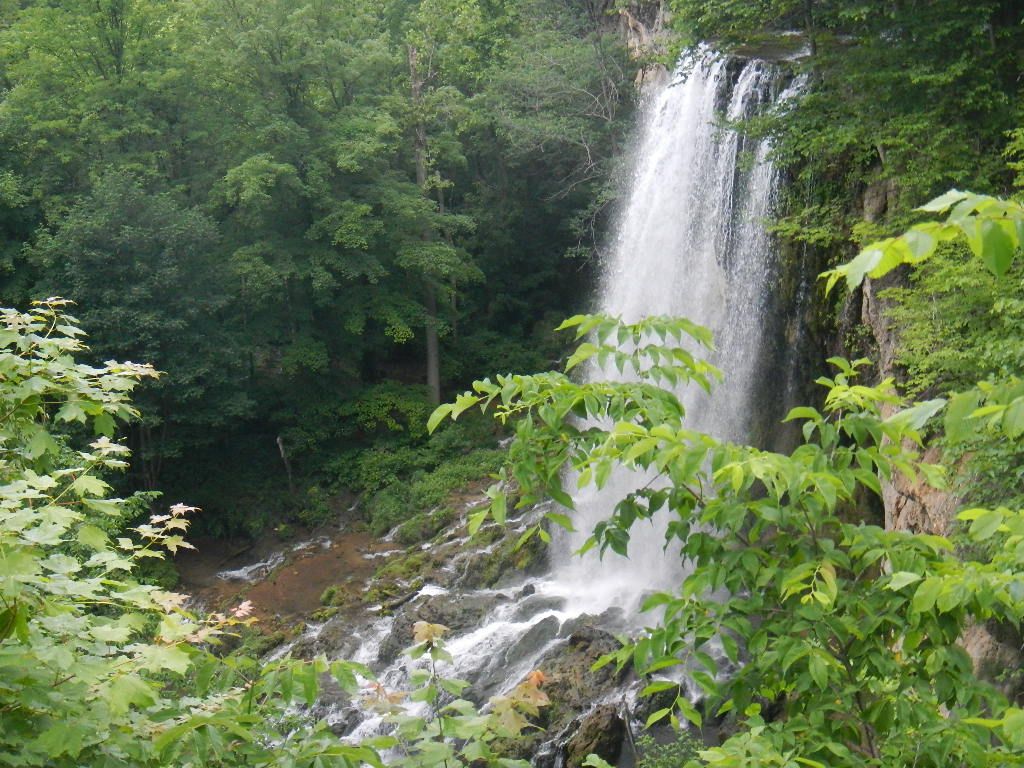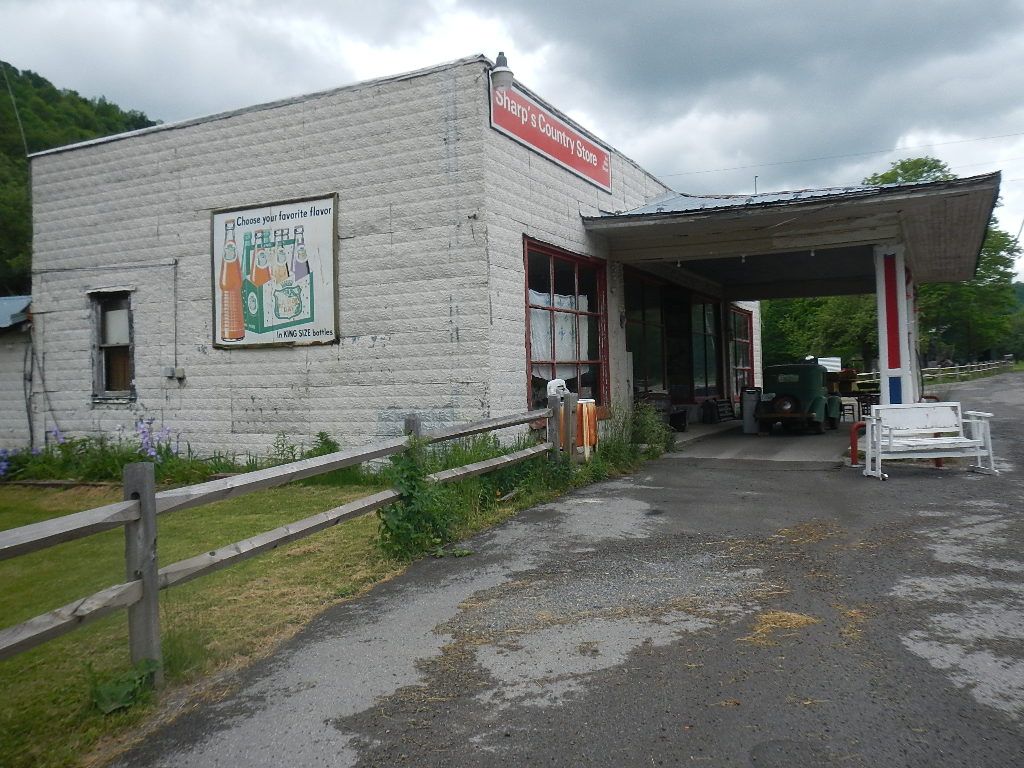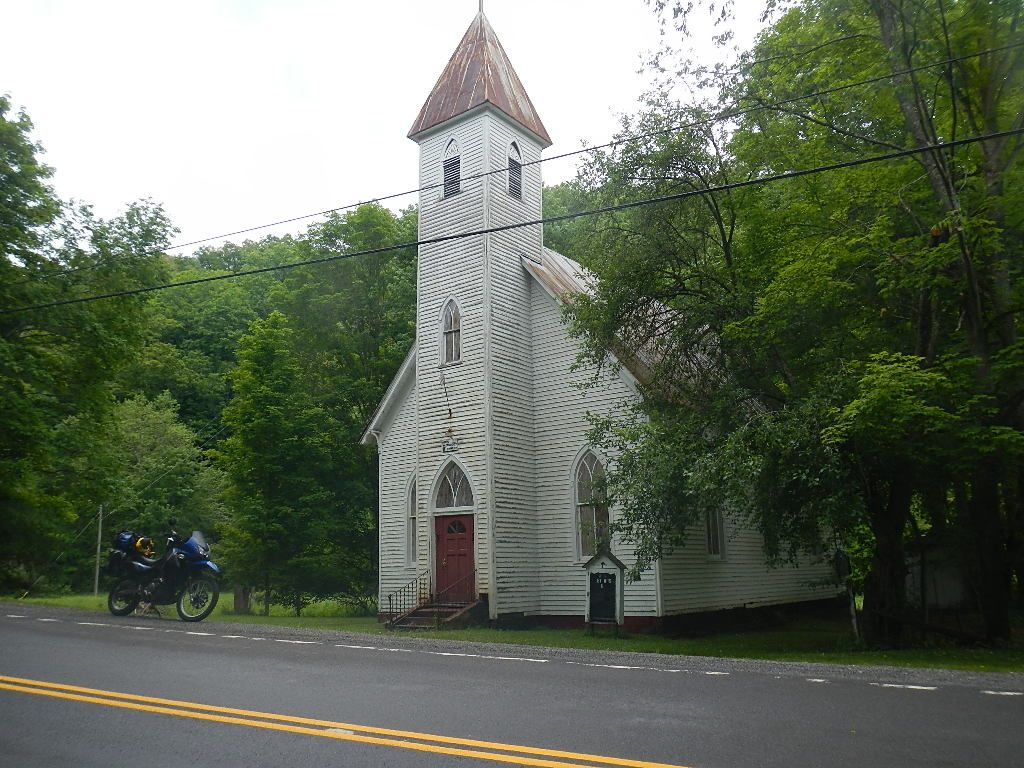 ---
Last edited by MacG; 06-23-2013 at

04:26 PM

.
2nd Gear
Join Date: Jul 2012
Location: GA.
Posts: 132
This was unique,the KLR is a speck near the flag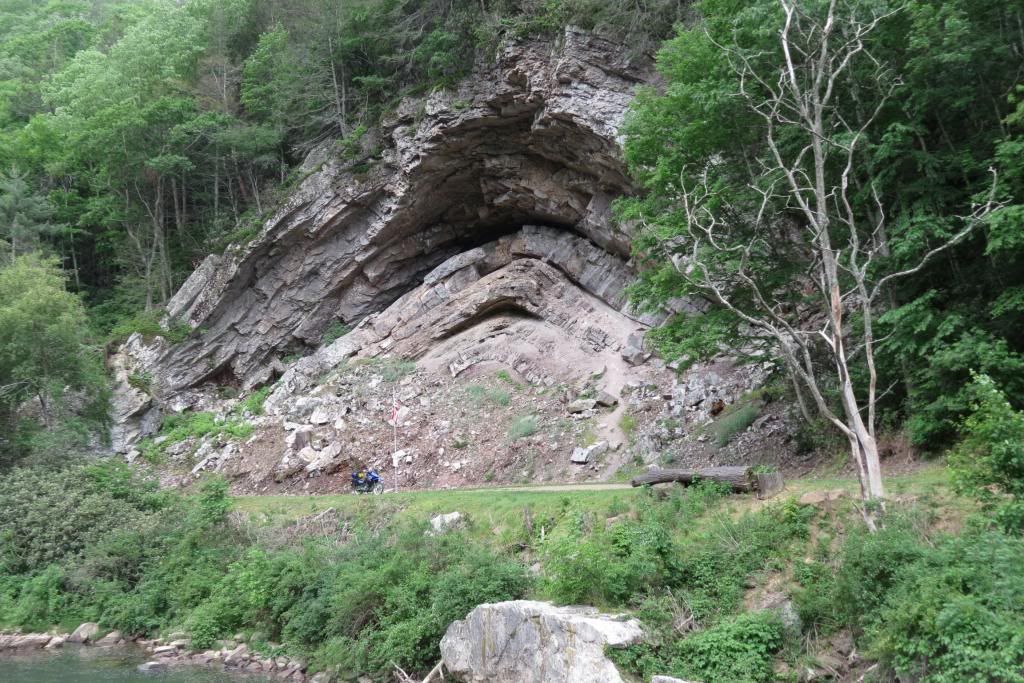 The weather was nice when I rode along this lake, but not long after the rain came in and stayed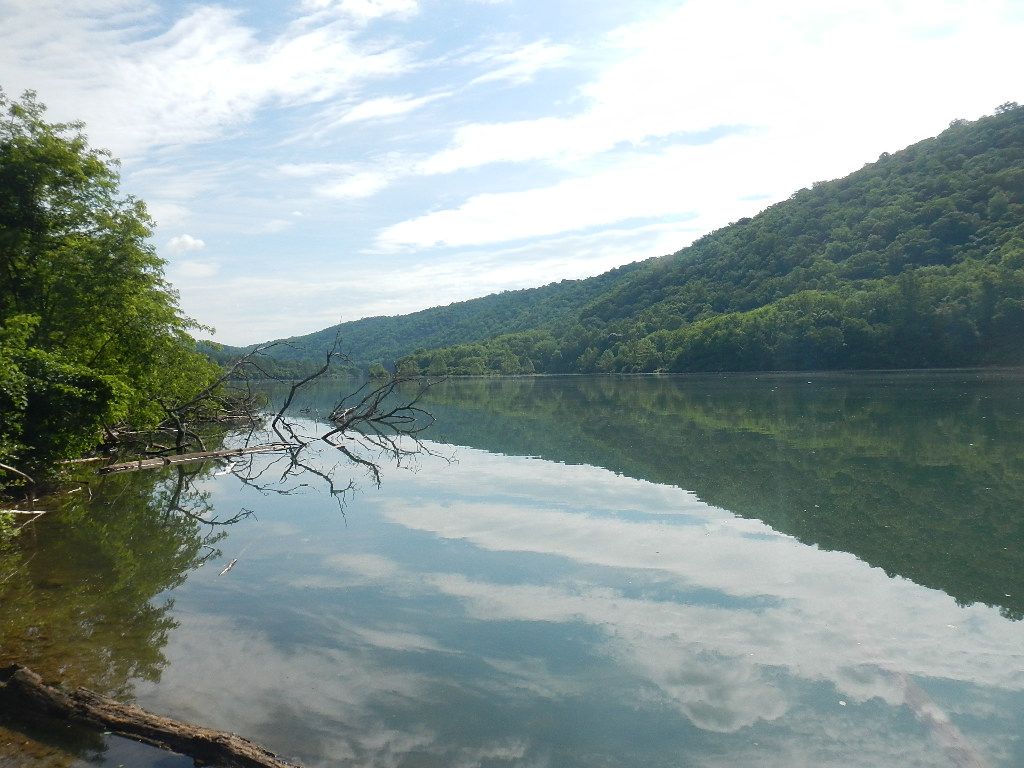 I met with Glenn and Brian that evening, the next morning we took off for the back country. One of many dead end paths we took
We camped near this lake the first night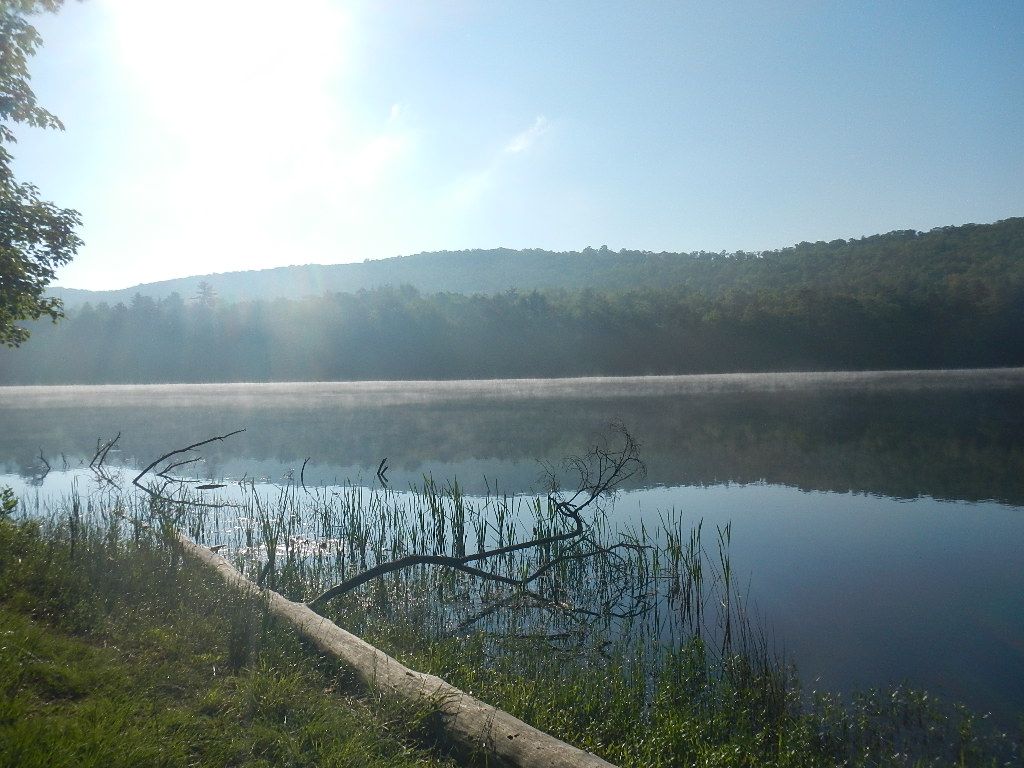 The lake had plenty of fog the next morning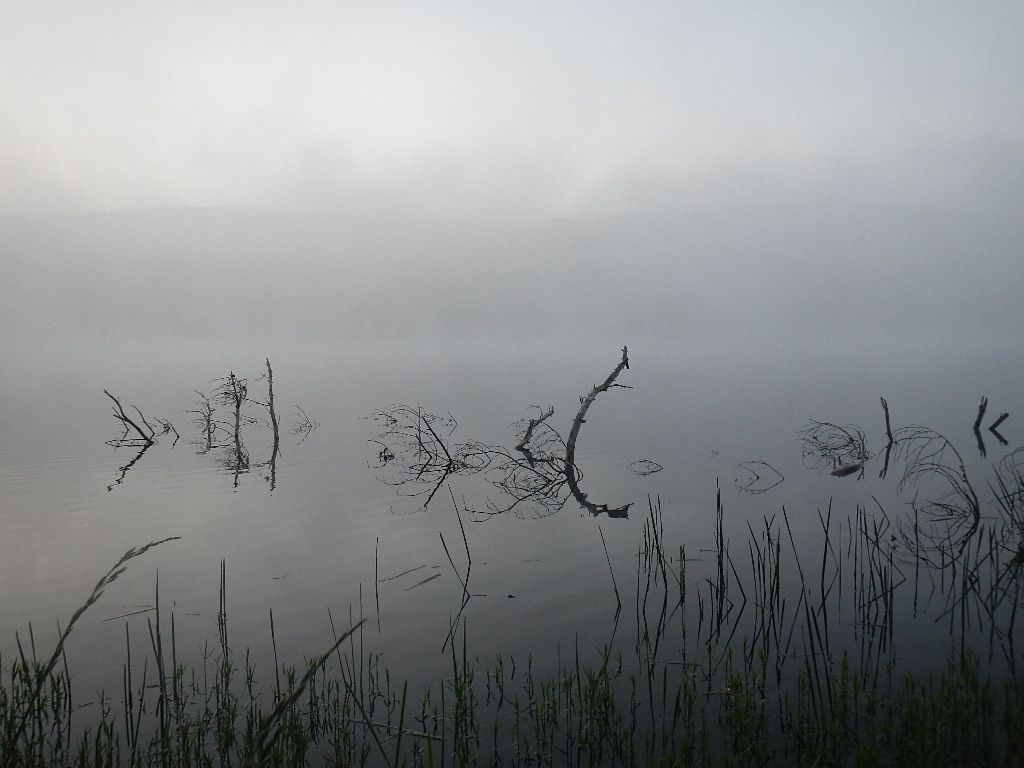 We saw some movement on the lake out in the fog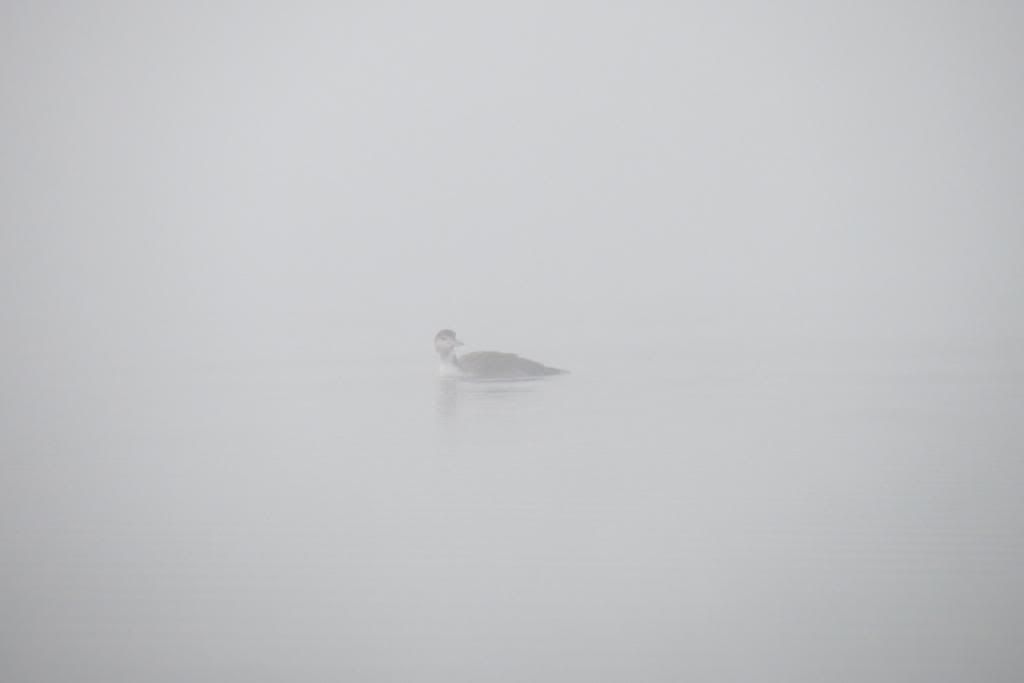 This doe was just across the road from us near the camp
---
Last edited by MacG; 06-23-2013 at

04:25 PM

.
2nd Gear
Join Date: Jul 2012
Location: GA.
Posts: 132
We came across this observatory and stopped for a closer look.
Here
is a link to more info on the National Radio Astronomy Observatory.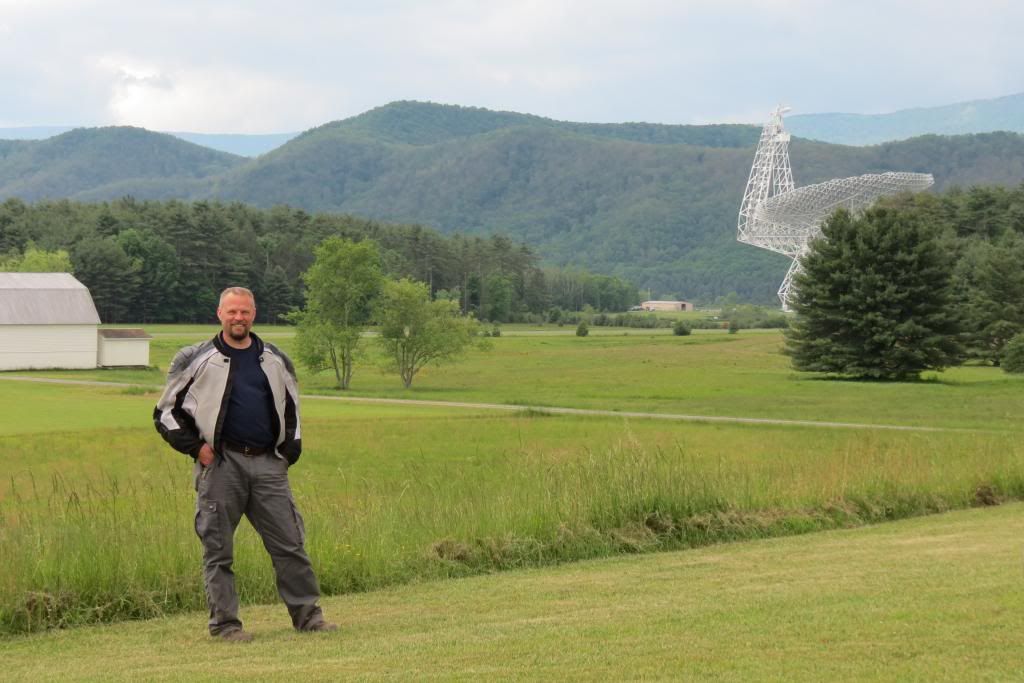 We couldn't get closer without taking an hour long tour so I zoomed in to get some details
A close look shows walk in doors and stairs to give an idea of the overall size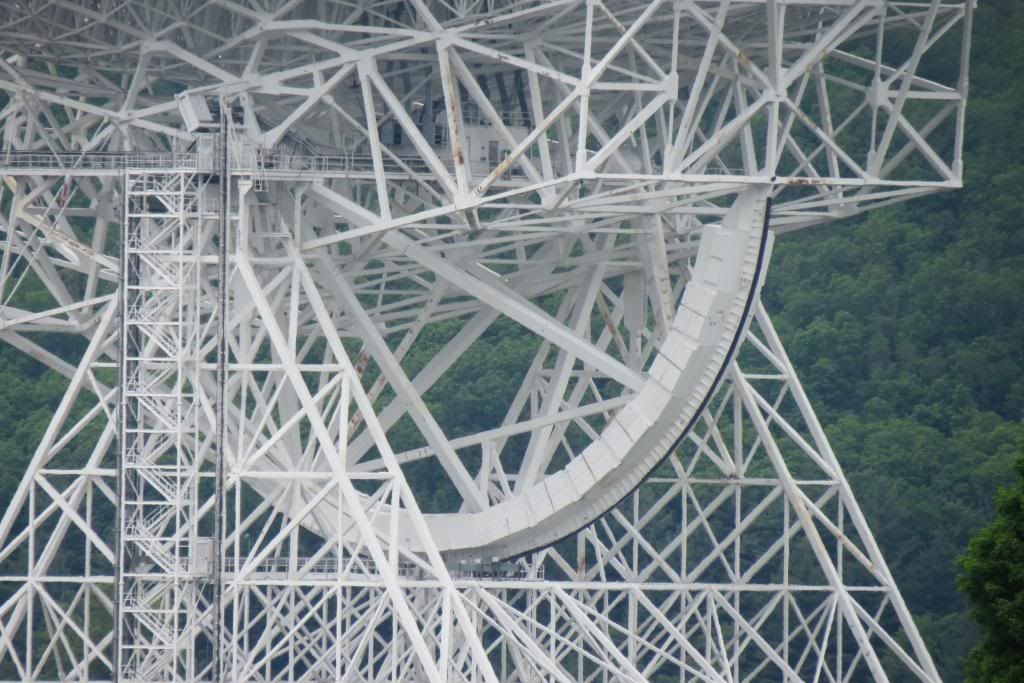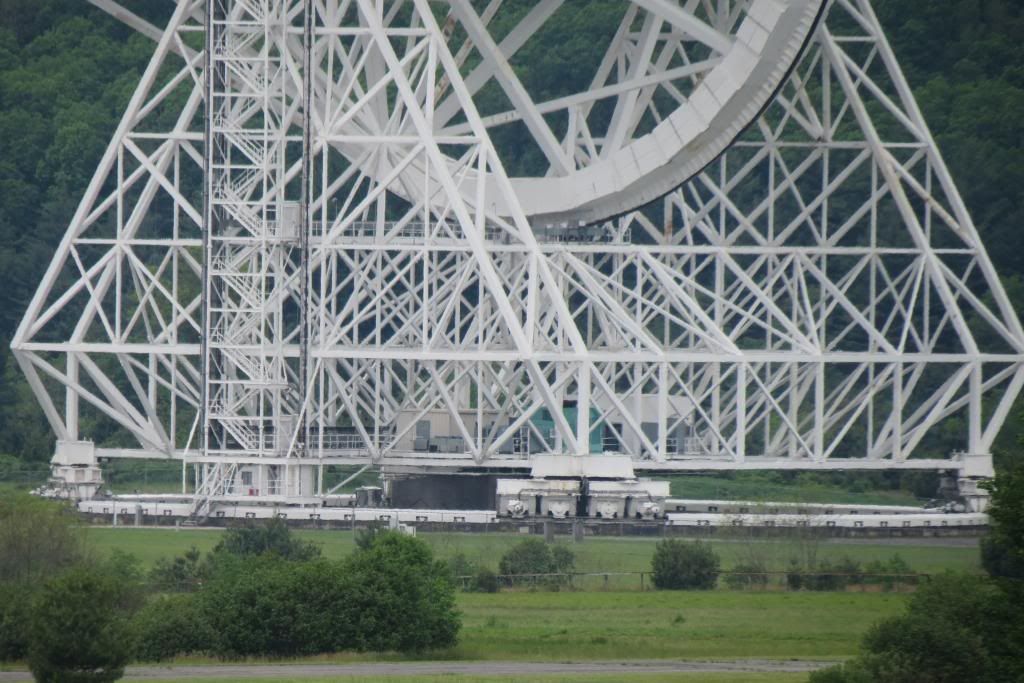 The whole area and grounds were clean and well kept, us…not so much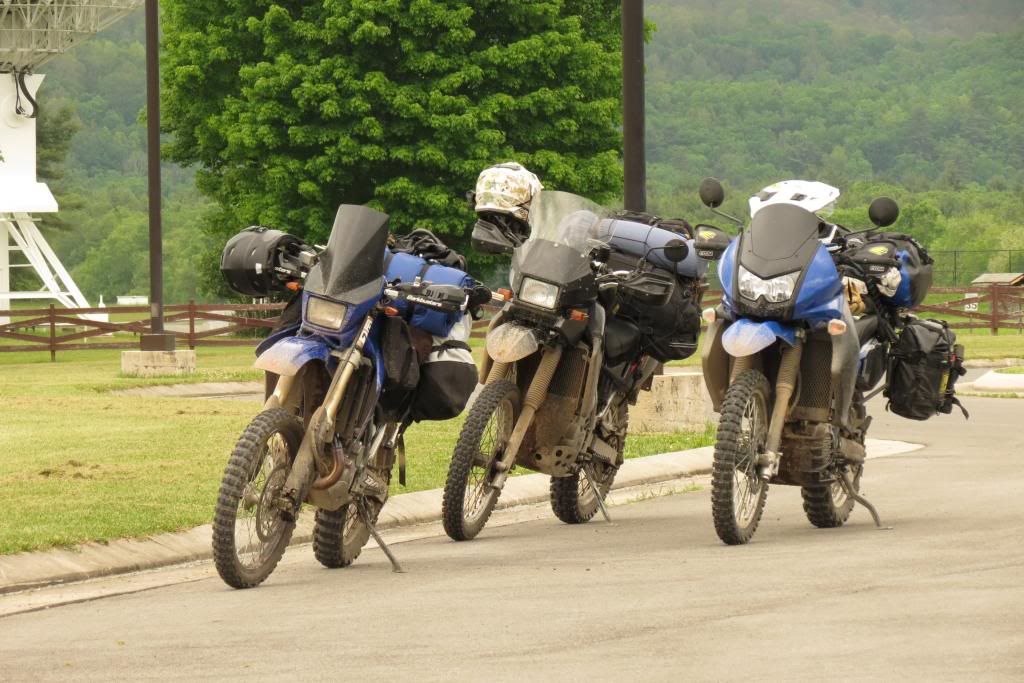 ---
Last edited by MacG; 06-23-2013 at

04:25 PM

.
2nd Gear
Join Date: Jul 2012
Location: GA.
Posts: 132
The next two nights we camped near this stream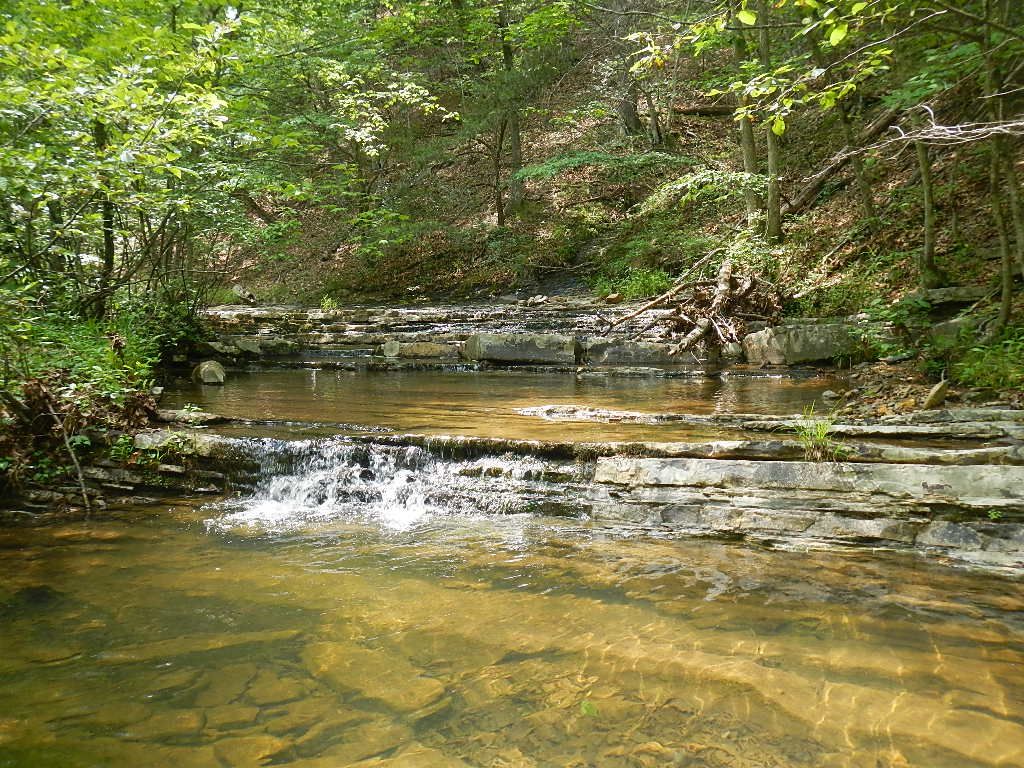 These flowers were all around the area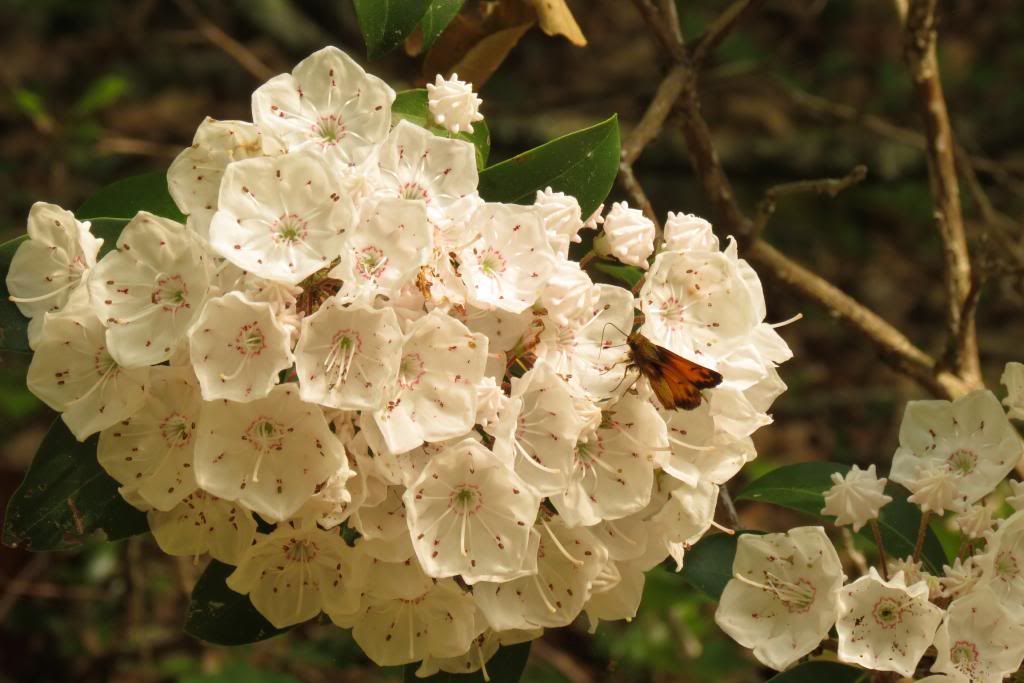 Last year we found a jeep trail but due to time limits we couldn't complete it,this trip we made it a point to tackle the trail
Glenn with a bit of speed on the rocks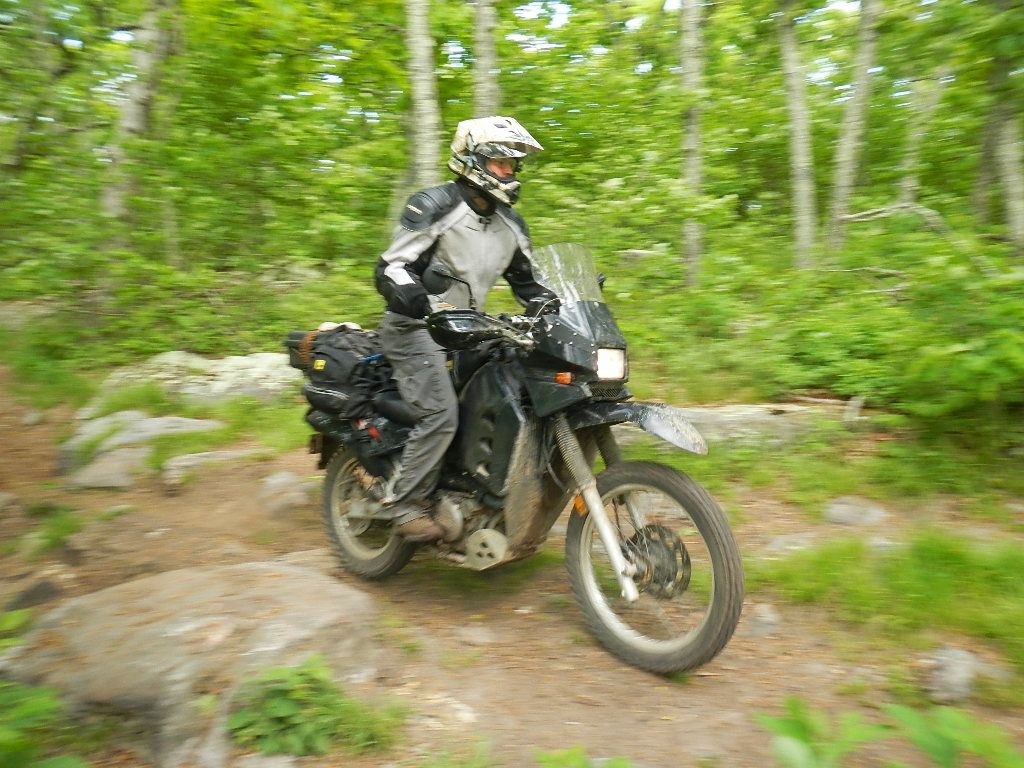 Brian works the DRZ through a drop off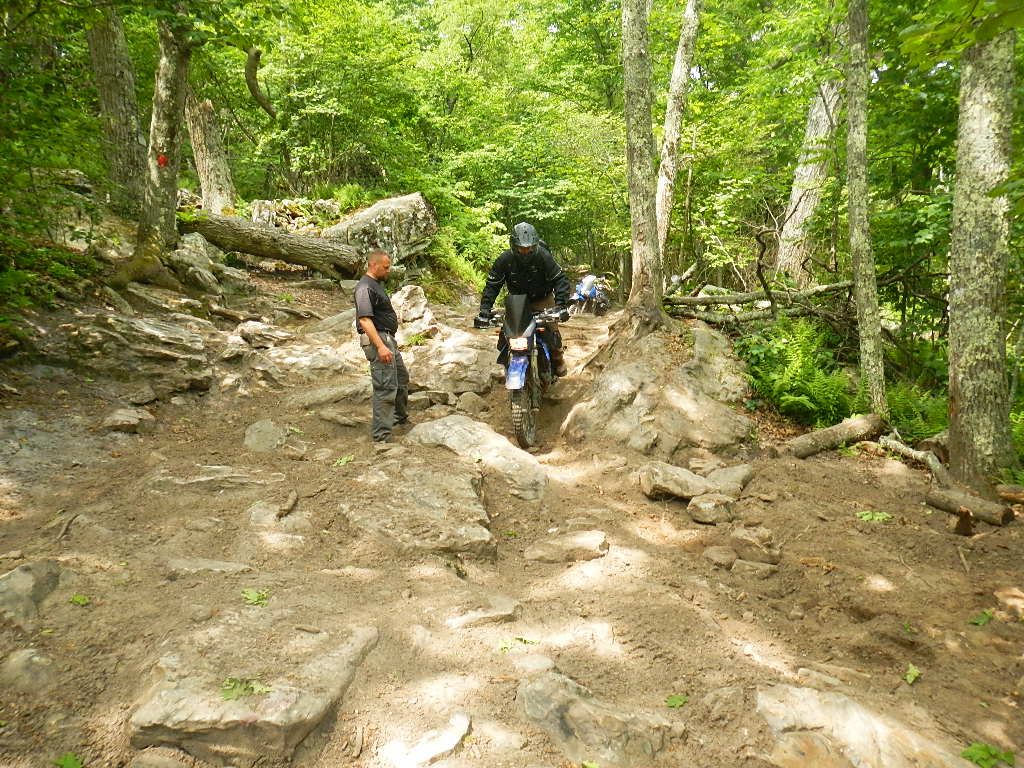 Glenn and Brian walking up to the bikes before we came down through this section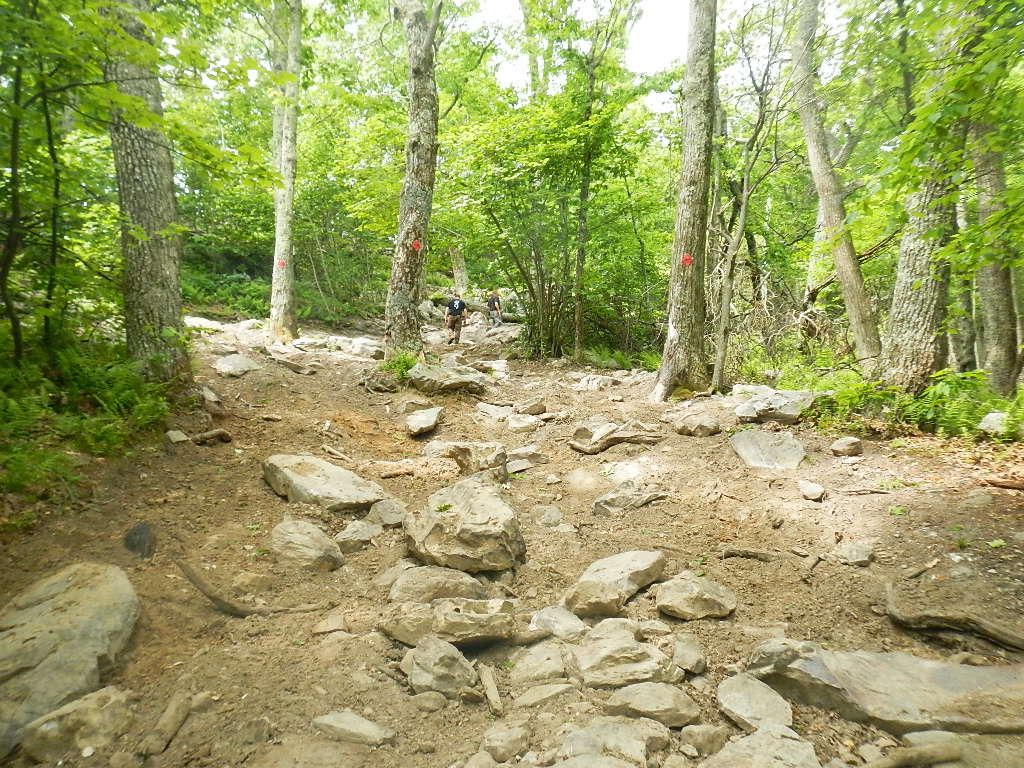 The top of the ridge provided an excellent view of the valley.
Two great guys to ride/hang out with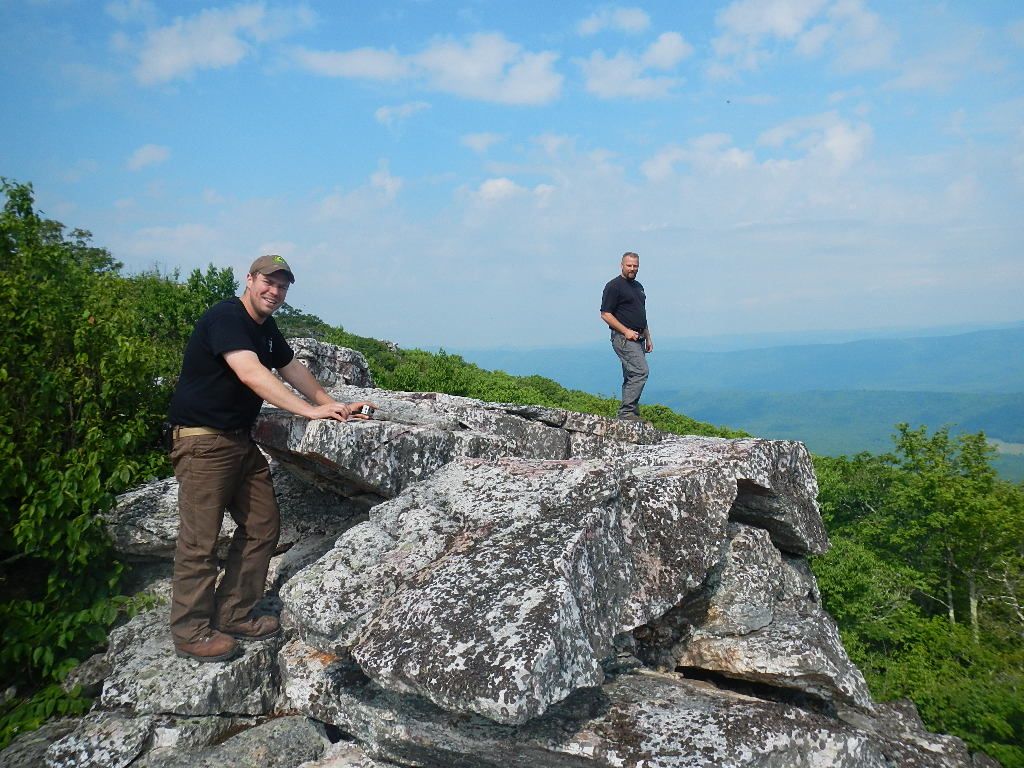 ---
Last edited by MacG; 06-23-2013 at

04:28 PM

.
2nd Gear
Join Date: Jul 2012
Location: GA.
Posts: 132
Thursday morning it started raining around 0430 and didnít quit. We packed up in the rain and took off
With the rain continuing, Brian decided to head back North to visit his parents so Glenn and I went south. Foggy and wet the whole day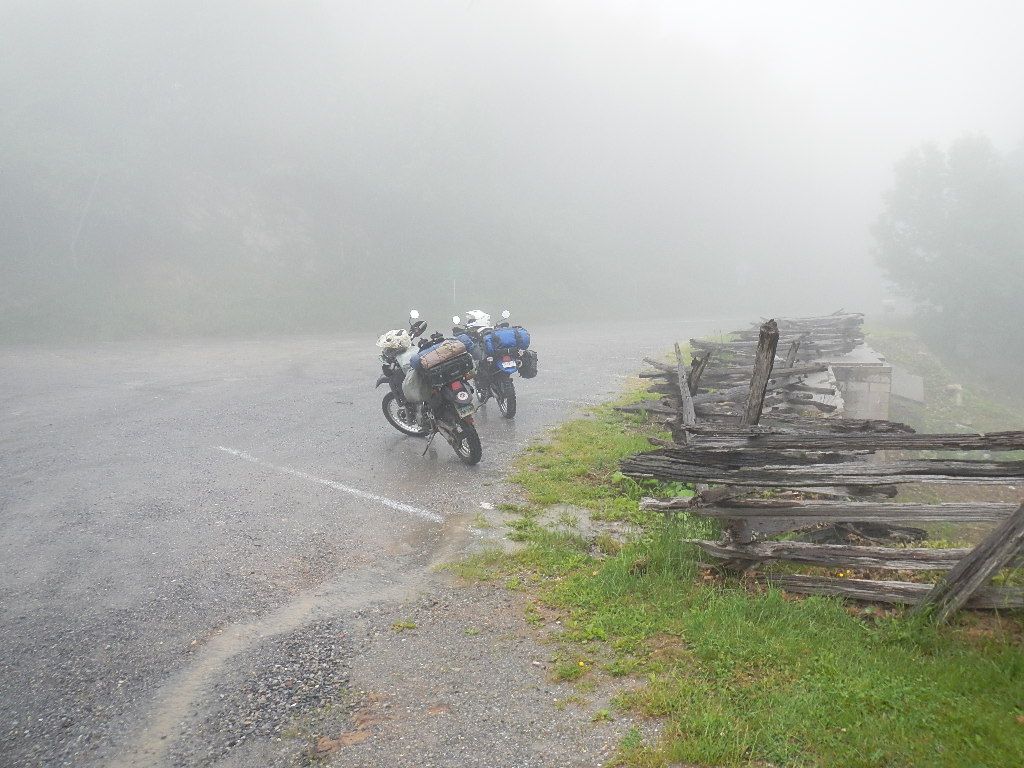 Beautiful country,even with the rain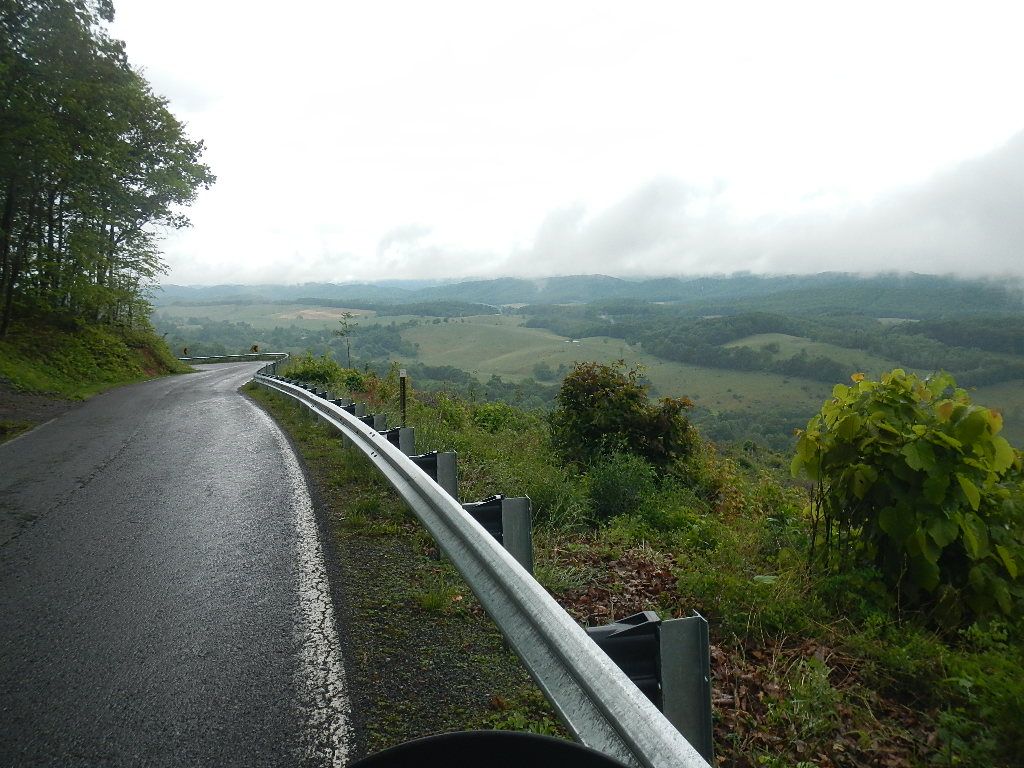 The forecast showed large amounts or rain for the area so the next day I headed South towards home and Glenn went on North.
I only took one pic on the way home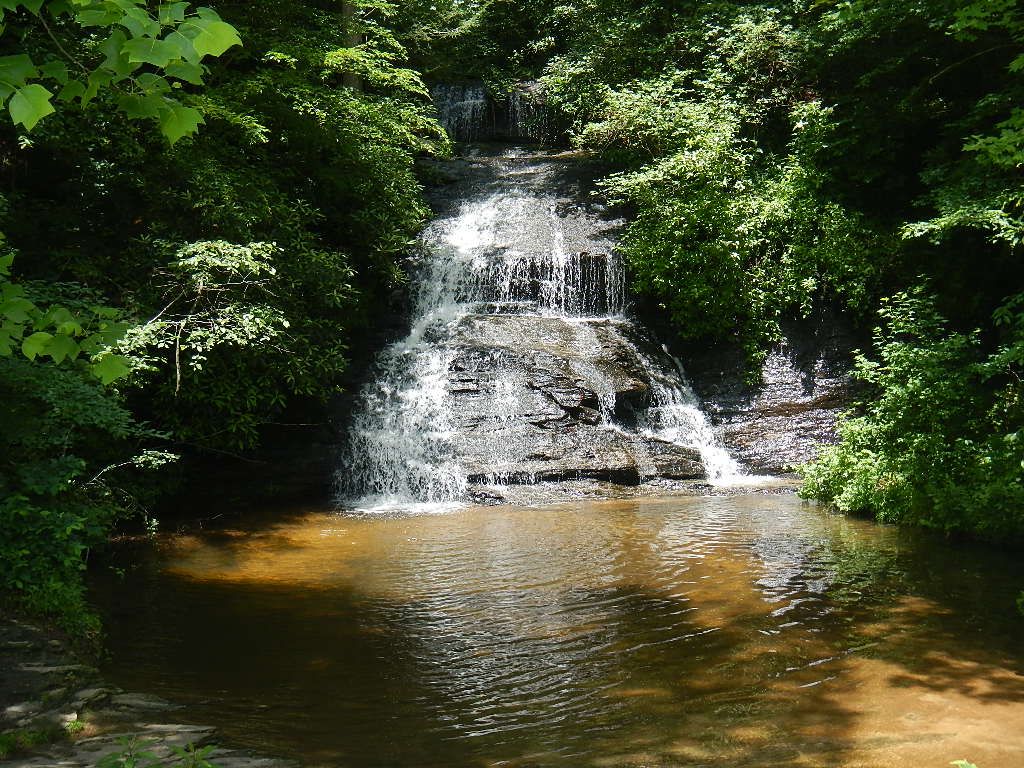 Another great trip back to an area that has great riding of several types. I've been in the area 6 trips,it's always a great ride regardless of the weather.
Nice pics. Being a Va. native, you're right about the scenery. I have the Blue Ridge Parkway in my backyard, doesn't get a whole lot better.
Rick
Looks like an awesome ride! Thanks for sharing!
---
People should not be afraid of their governments. Governments should be afraid of their people.
2nd Gear
Join Date: Apr 2013
Location: ajax
Posts: 108
I have driven through the area many times in my cage,beautifull and very scenic for sure.
5th Gear
Join Date: Jan 2011
Posts: 4,500
yeah great pics you guys had fun. in 011 i did the whole blueridge and skyview? skywalk? cant remember the name but ended up going a little over 6k miles and saw 20 states in 21 days, would have been 21 in 21 but there was a fire in az that forced me back south.
---
Never ride faster than your angels can fly