Join Date: Oct 2006
Posts: 206
Archangle Rd.
---
I didn't get a lot of pictures on Sunday. Basically I headed up to Independence Mine, then to Talkeetna and had dinner with some friends.
I'm planning a larger trip over the 4th of July weekend which will include most of this ride.
I hit the slab and headed for Palmer, about 40 miles North. A couple miles from town is the road that goes to Independence Mine. Lots of curves and great views. It was along this road where I decided to try a little trail.
A little damage to the right hand guard thingy, but we were no worse for wear.
About 3/4 or the way to the mine is Archangle RD., a 4-5 mile long dirt road that goes up into a valley.
A view off the side of the beginning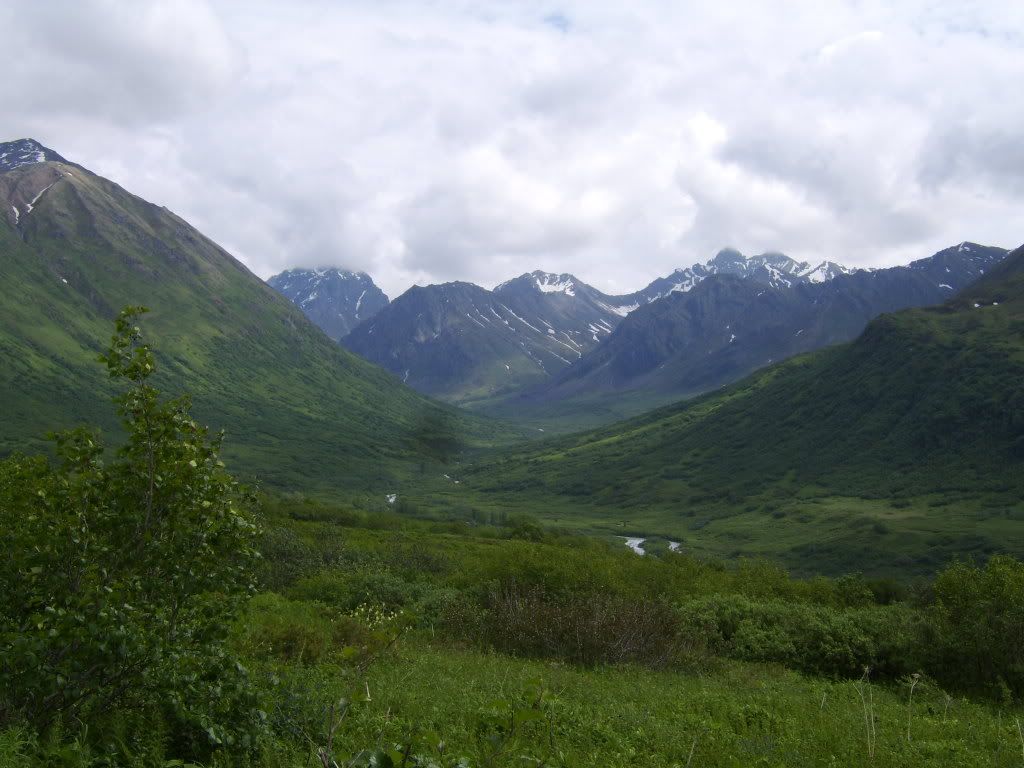 Heading up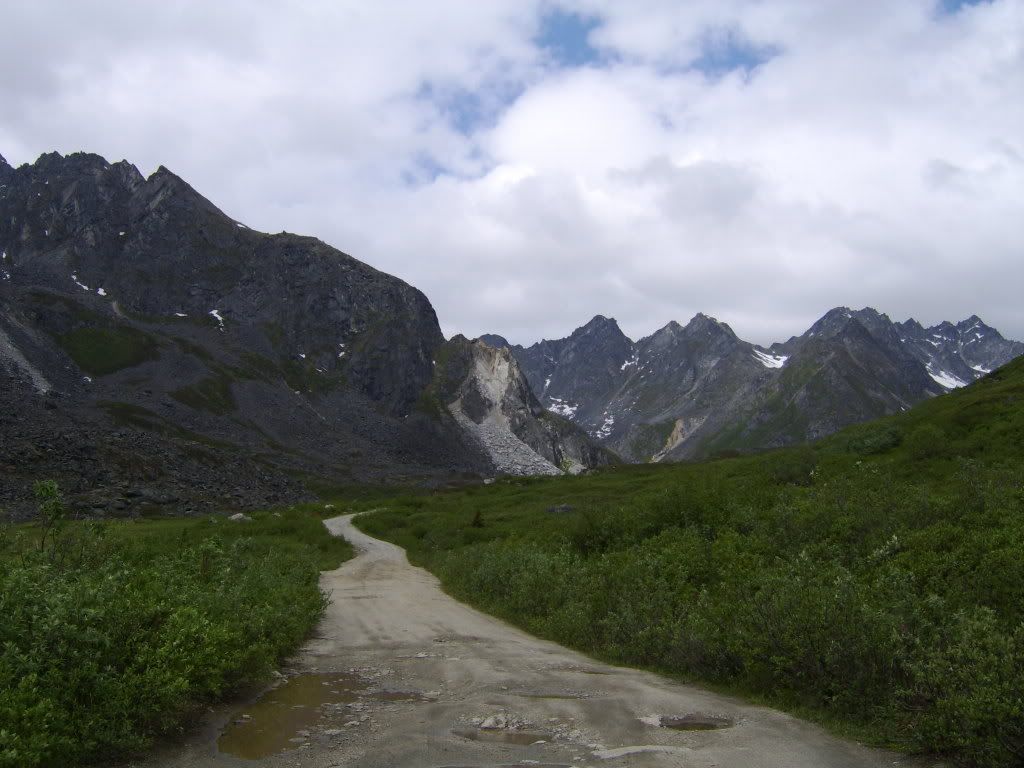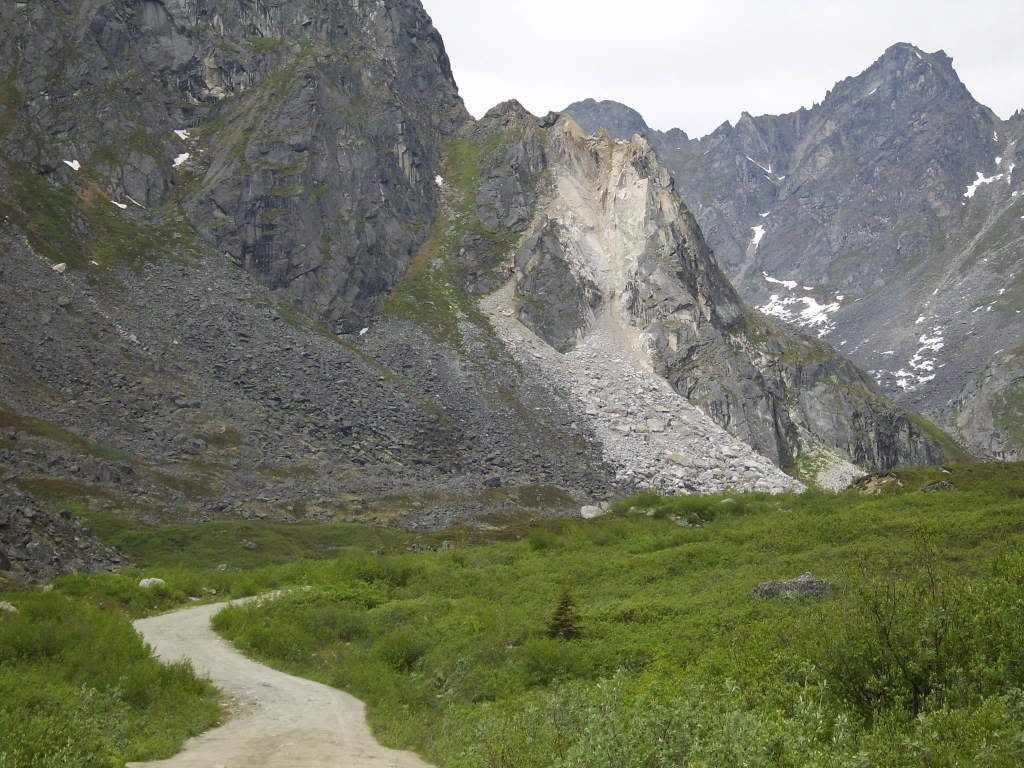 View at the end of the road
Heading back down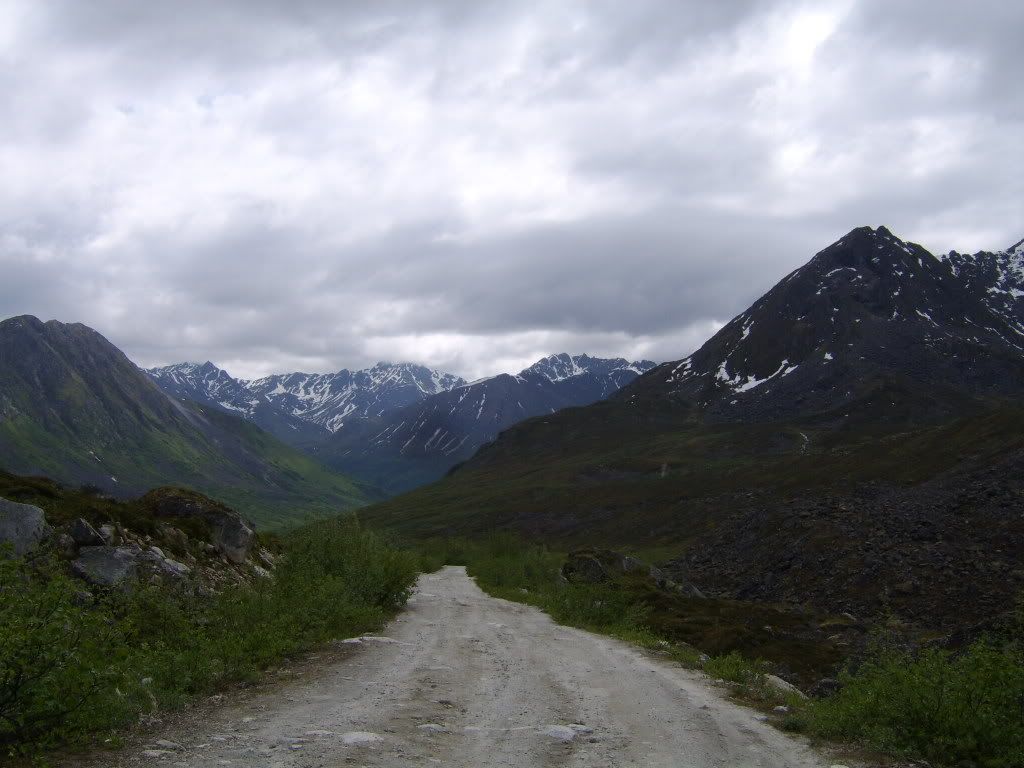 The KLR before the gate to get into the Mine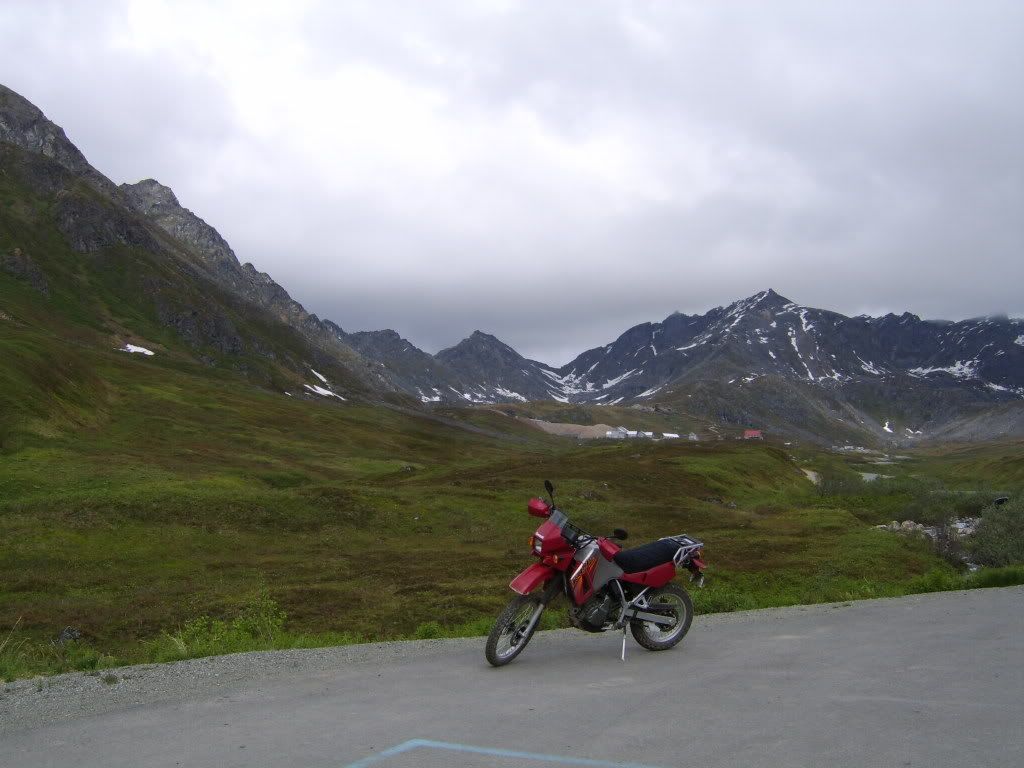 Oh my Brian,nice photos.Hand guards are in order as well as a few other farkles.They WILL save you money in the future.Have fun and keep'em comin
---
You can't shake hands with a fist
If you can read this,thank a teacher.Since it's in English,
thank a soldier.
---------------
What could possibly happen
---------------
05 KLR The faster Red one
01 Triumph Tiger Sold
08 KTM 990 Adv S
08 Yamaha 250 WR Sold
09 KTM 530 EXC
5th Gear
Join Date: Sep 2006
Posts: 4,700
That there's KLR country..
Thank you again for making me hate you.
Great pictures!! I just would like to know where all the great scenery ends up there??
Bark busters with molded nylon protectors will help you a great deal and usually run around $50 or so.. That's less than 3 clutch levers.
Join Date: Oct 2006
Posts: 206
Thanks again,
The scenery ends on the Parks Highway. At leat until you get to Cantwell, or so I'm told. North bound after Wasilla it get pretty boring
Its pretty boring on the way South too, but twoards the end you might see the mountains if its not raining or cloudy.
You could make a big loop from Wasilla-Hatcher Pass-Willow-Wasilla. But after talking to a couple local riders, its much more fun to just turn around when you get to Willow instead of taking the Parks back.
I'm going to have to get some bark busters. There are some other things I want to do too. Radiator protection, Skid Plate, Highway pegs, corbin flat. I don't see myself doing too Much Off-Road/Off-road stuff soon, but they will be on my july list.
I have Ortlieb Drybag Saddle Bags in my apt. Waiting on the Ebay Racks to show up so I can install them. Highway pegs and seat are on the way. I cracked my rear in half Sunday, and my legs have been getting all cramped up.
Brian
3rd Gear
Join Date: Oct 2006
Location: Evansville, Indiana
Posts: 815
Is it wrong to be getting aroused by those photos?
KLR PORN RIGHT THERE!!!!
Closet thing to real mountains around here are the Smokies and they are 6 hours away. Daniel Boone Forest has some areas that could be considered mountains, but they are really more like large hills. DB is 4 hours to either end for me.
I see another lazy KLR, some of them like to lay down right in the middle of the road, others lay down anywhere.


GR8 report and pics,,,, thanks....
---
Today is the first day of the rest of your life.