Bat out of Helen/N.GA DS Ride
---
Thought I would get this thread started for the crew gone on this ride.
What a poor excuse of a tour guide! All I had to do was be at TWO at 9:00 on Friday, but no, my bike had to come up with a bug. By the time we got it fixed and tested it out, it was 11:00 am and I had already gotten word thru the campground that I probably would not make it there, even for the afternoon ride. Oh well, the guys who showed up were able to carry on without me and Scott, like it should be. Hope you guys had a great time.
Saturday's ride, I wasn't going to be able to make. Dulcemerbob had the lead on that one, anyway, and I sure hope everyone enjoyed the ride. Helping Bob scout it out last week was a lot of fun. I do enjoy the 3 rating's and above very much, but I enjoy the rest just as much, and this had all the makings of a great ride for solo or two-up riding.
I'm excited about seeing the pics, so let me get you started with what the late afternoon on Sat. had in store for me, after duties that I could not get out of, which kept me from riding. Oh well, did get to have some family fun in the Jeep: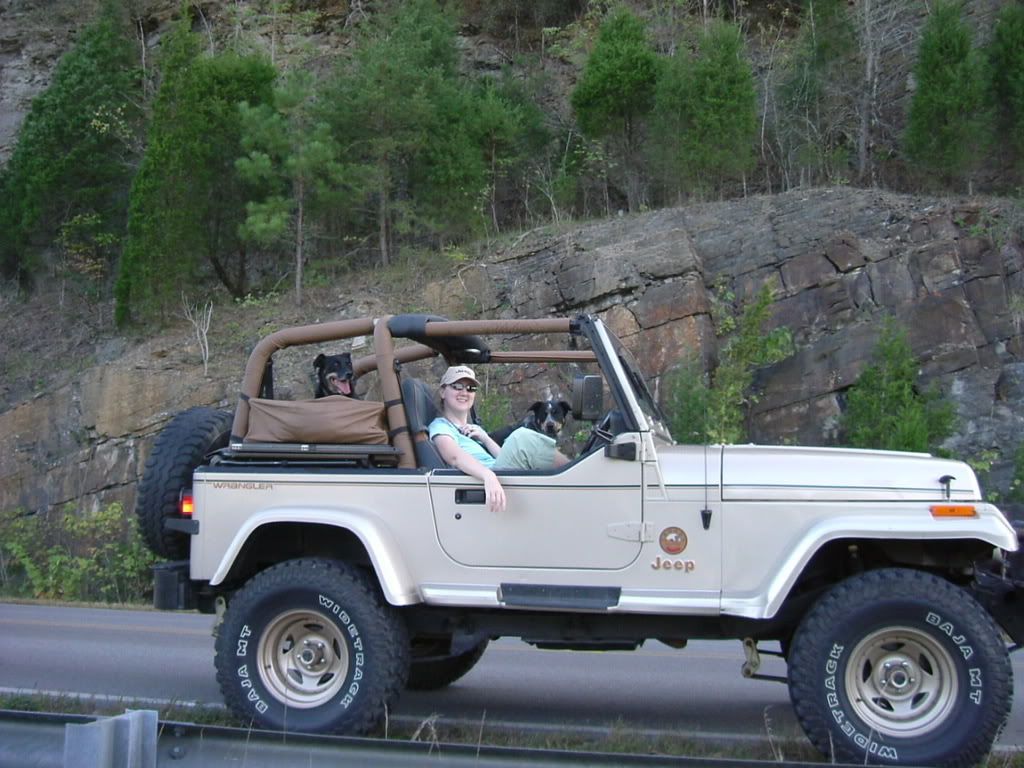 The family, about 15 min. from the house.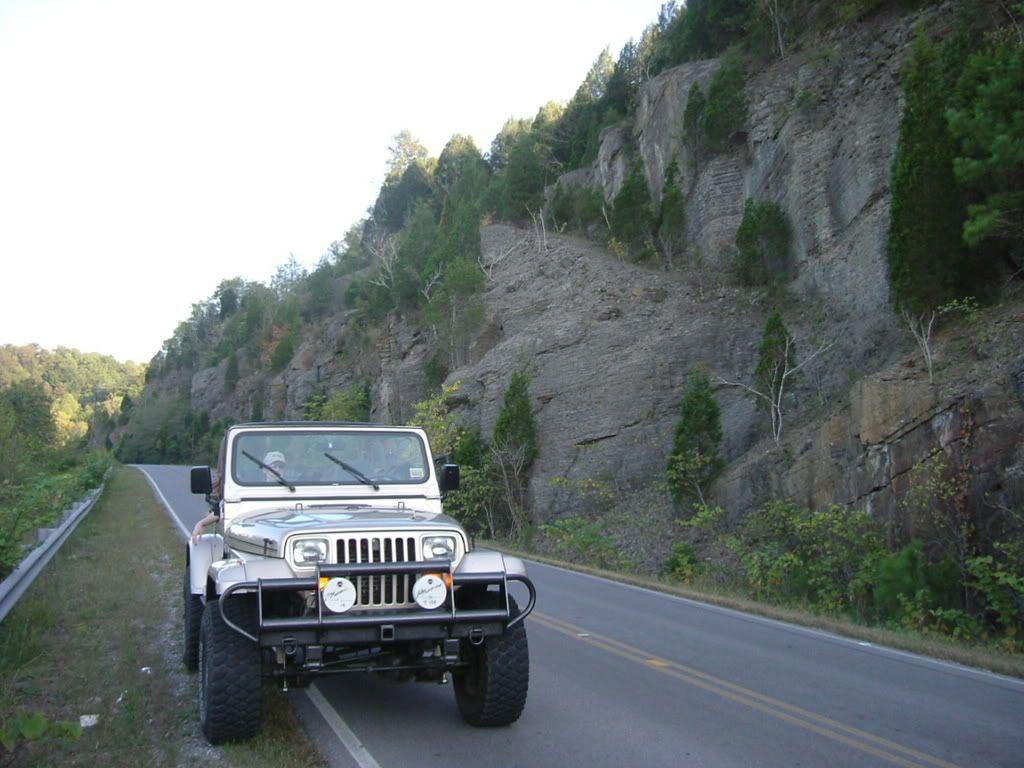 One of my other toys!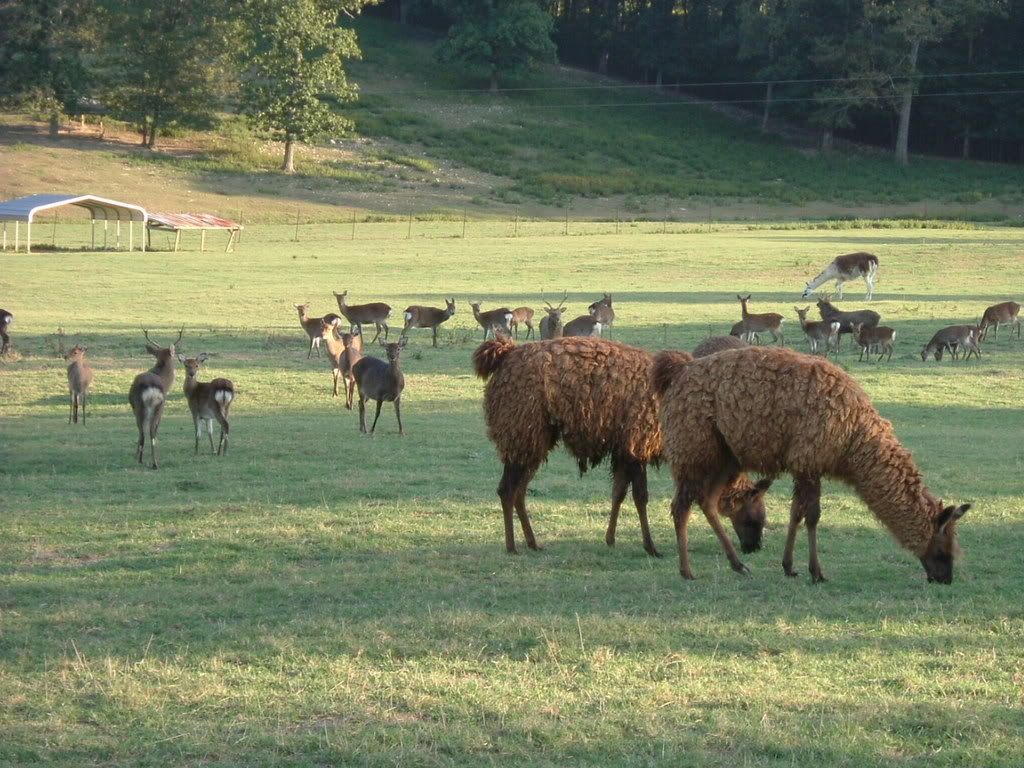 Animal Farm near the house.
Cool!
One of my pups is a whinner and his whinning scared off the deer.
Going back home. We love this area!
---
Keep Loving Rides!
1st Gear
Join Date: Oct 2007
Posts: 21
Well, well... another KLR forum! I've just got in the KLR owners club about a month ago and discovered the "other" forums first, maybe I've saved the best for last! Cherokee Chuck headed me over this way to post up the pics fro this weekends ride, so here you go, my first post...
Official Bat Out Of Helen Photographer here...
Friday was a lazy rainy day and I had scheduled vacation and posted a maybe for Chuck's ride so I loaded up and headed over to TWO to see how the day woiuld go. Got there about 8:45 and looked around and didn't see any of the KLR crew. Went ahead and unloaded the DR and parked it out by the entrance to entice in some more thumpers.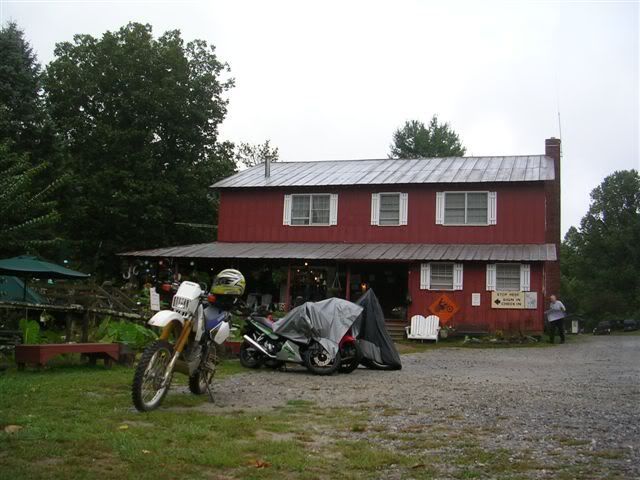 Sitting on the porch at TWO watching it rain with a few street riders and got the word that Chuck was having problems. Look close and you will see the rain.
Started to head out by myself when it cleared up around 10:00 but then it started to come down again so I just sat in the rocker and enjoyed a really lazy Friday morning. About lunch time I heard the thump thump thump of a KLRand Allen (AlGoodwin) rolls in to TWO from Alabama.
Dropped his gear in the shed at TWO and ate a bite of lunch. About 1:30 and no one else has arrived so we decided to hit the trails. I picked up a map and plotted a couple of short loops to ride for about 2 hours and get Allen headed on up to Unicoi since he had worked Thursday night and rode in from AL Friday morning. Went down 180 and looped around Flatland and then up 60 to Gaddistown and looped around to the fish hatchery.
Only stopped for one set of pics and had a nice paced ride of some medium dirt and twisties.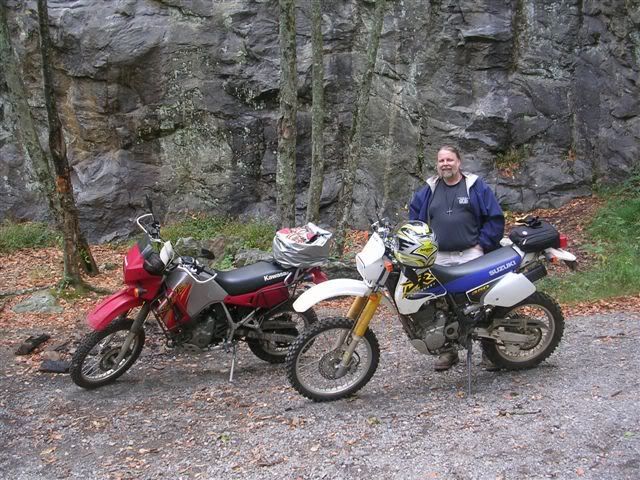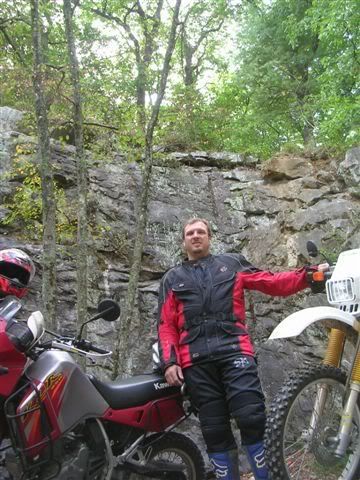 More to come...
1st Gear
Join Date: Oct 2007
Posts: 21
Got up Saturday and headed up to Unicoi to meet the Bat Out of Helen crew for Dulcimer Bob's big adventure.
There were eight riders including 5 KLRs, a DR650, a KTM 525, and my trusty little DR350!
KLR Riders were Bob from Georgia, Joe and Allen from Alabama, and Brandon and John from Tennessee.
Paul brought his shiney yellow DR650 over from Cumming.
Joe brought his KTM 525 up from Appling Georgia (near Augusta)
Me and my DR350 hail from just south of Cleveland GA.
So here's the pics I got. There were a few other cameras so may be some more to come later.
Bat Out of Helen Blast Off from Unicoi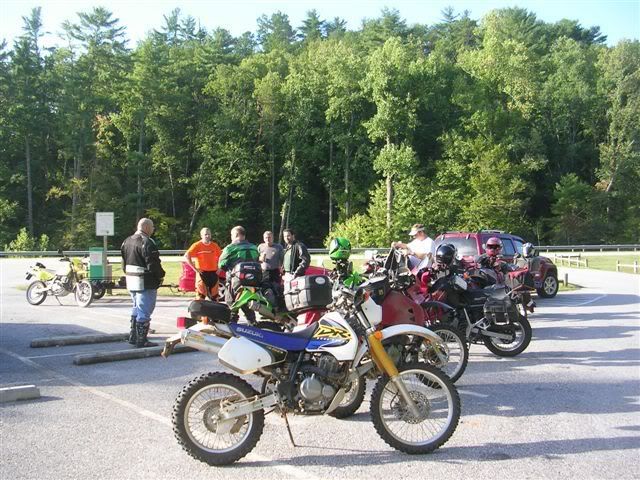 Gassing them up at the Kwik Sak
Brandon's ready to ride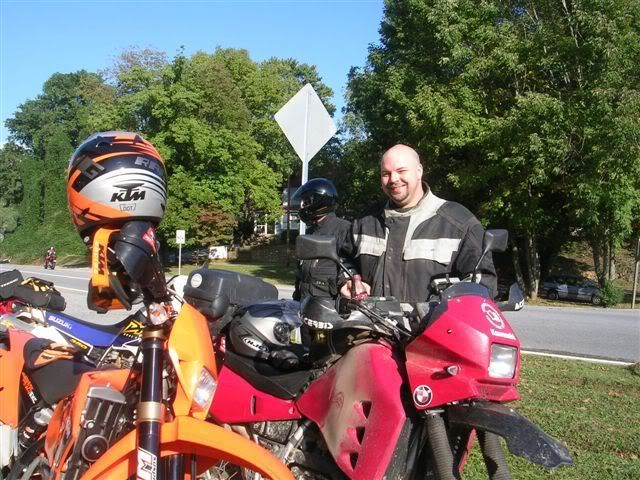 Dulcimer Bob our fearless leader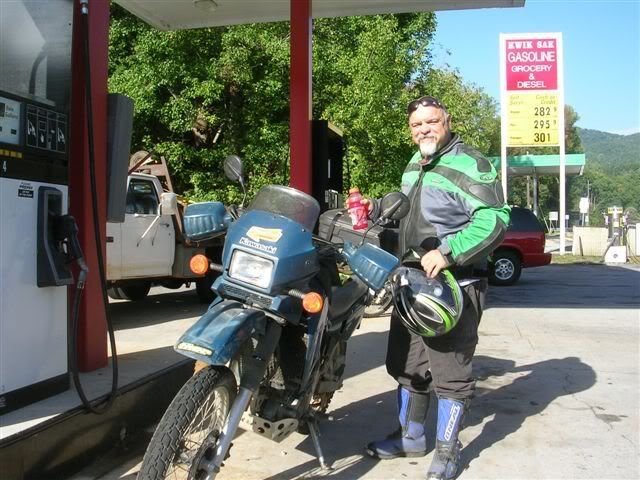 Joe and his Orange Beast
John (IYAOYAS98) is Ready to Rumble
Bob checks the GPS on Tray Mountian Road
Tray Mountain Road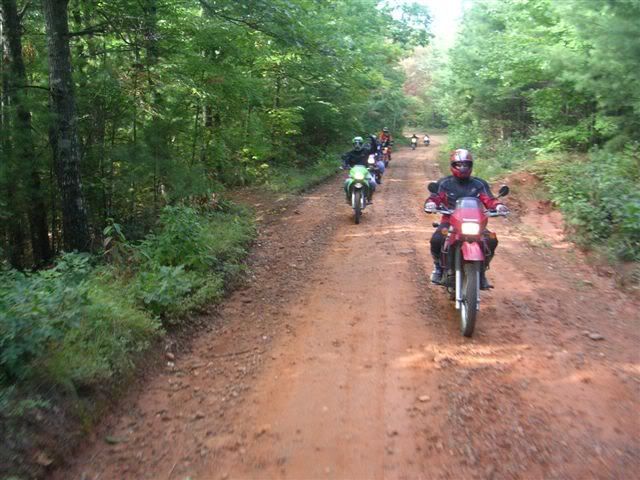 John and Joe washing the tires on Indian Grave Gap Road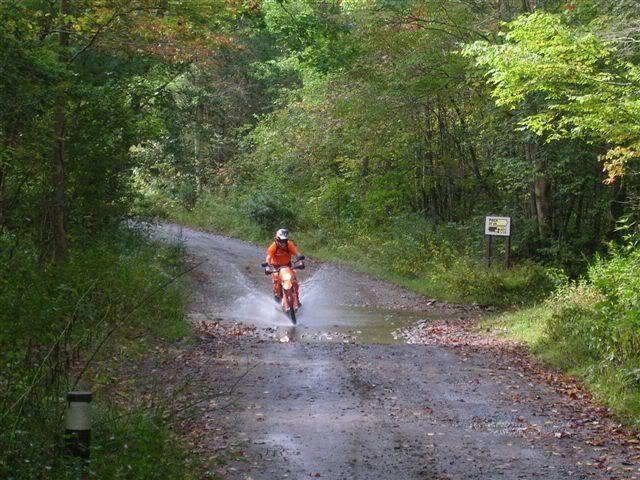 Heading north on 75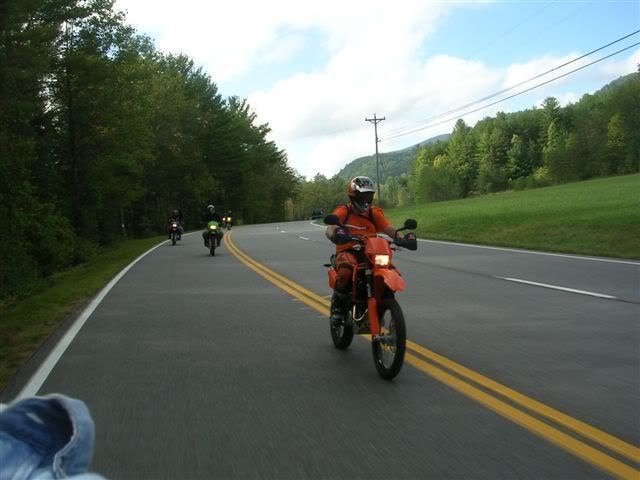 76 east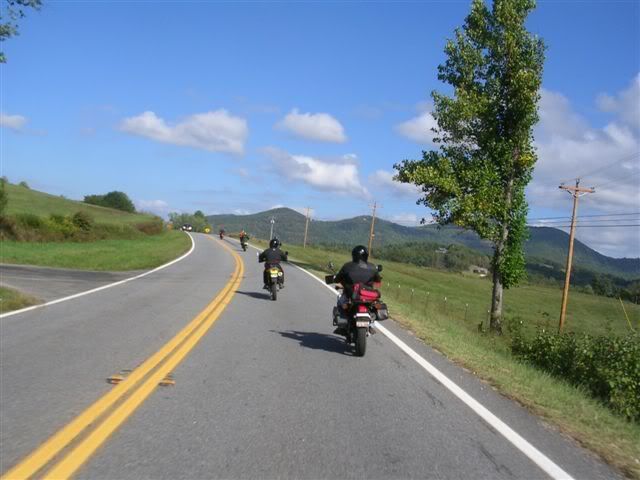 Upper Hightower Road is the back way in to Tallulah River Road
Upper Hightower turns into Charlies Creek Road here somewhere
and gets smaller
and smaller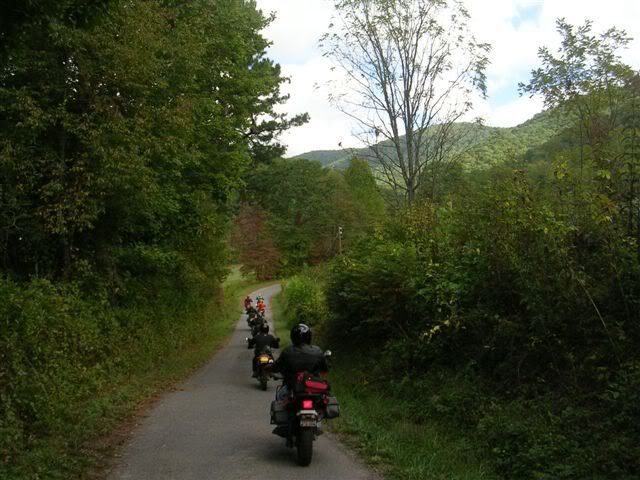 and we're back in the dirt, takin a break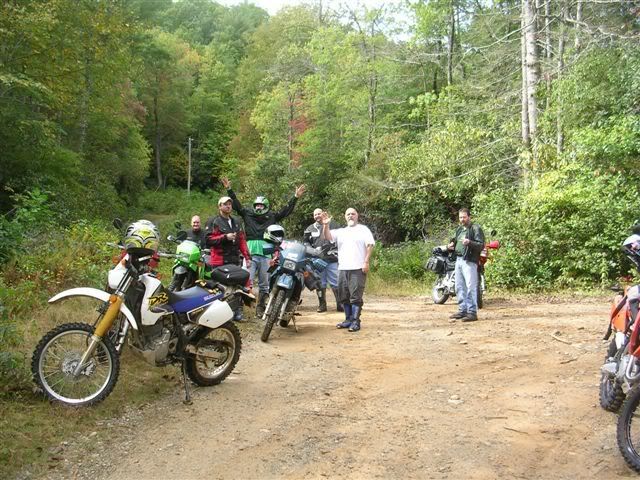 Paul (KLRPaul) and his DR650
We ran in to these local boys playing in the dirt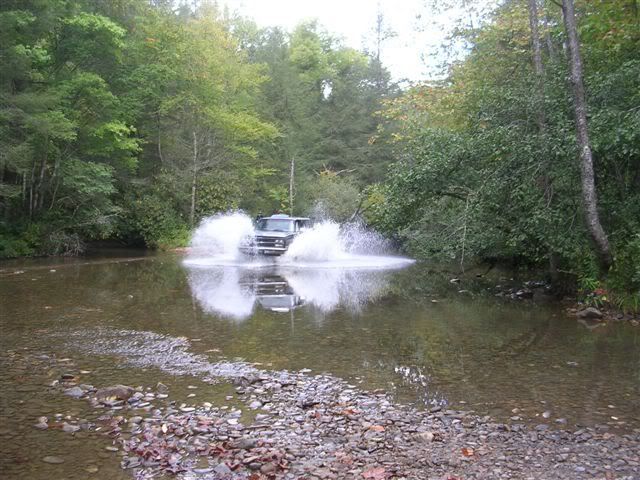 ElectroJoe and AlGoodwin getting them wet
Joe crossing the Tallulah on the 07 KTM 525
Bob is making waves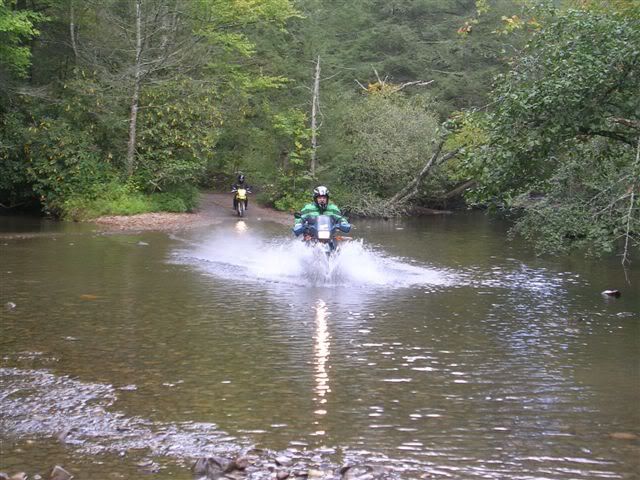 Paul washing the dirt off the DR650
John (IYAOYAS) playing in the river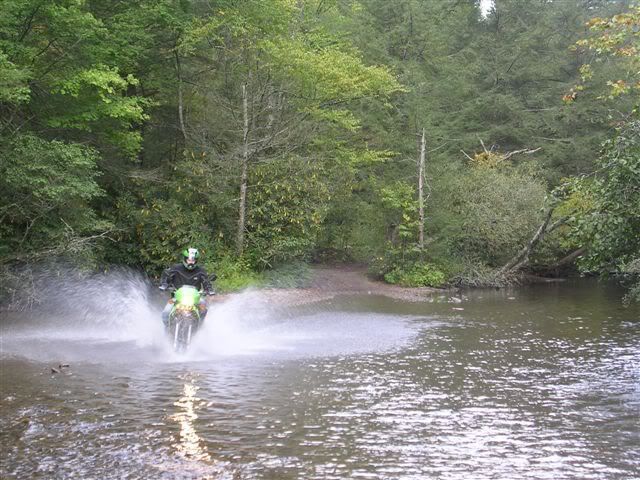 to be continued...
1st Gear
Join Date: Oct 2007
Posts: 21
Bat Out of Helen money shots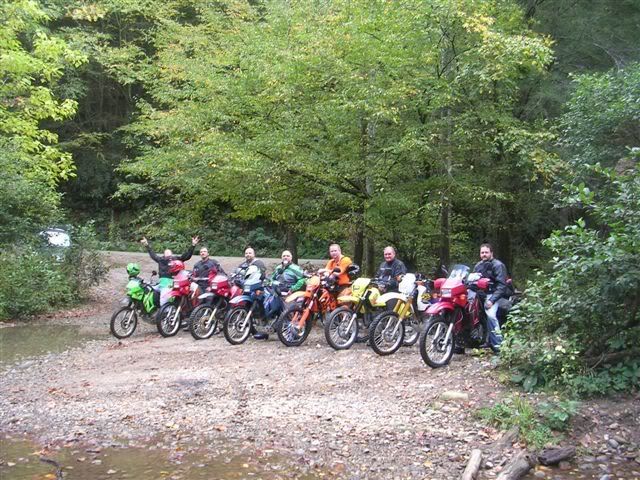 The Tallulah River Road
The Tallulah River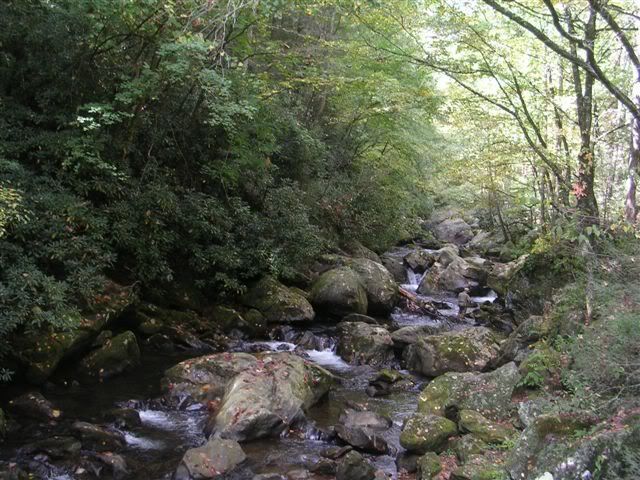 The Motley Crew
The Tallulah River
Leaving the Tallulah River Road area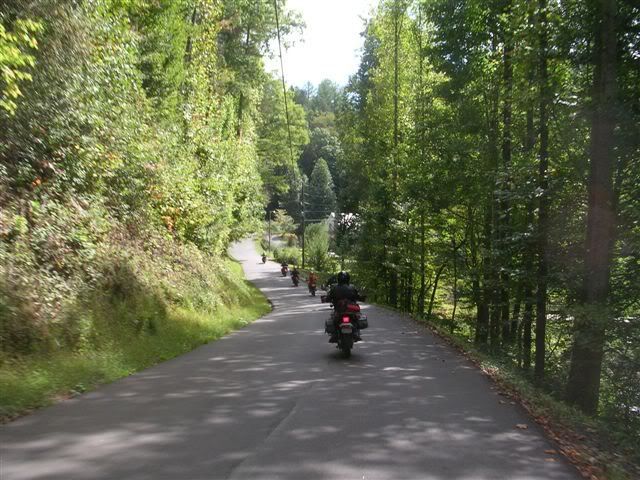 Hwy 76 in to Clayton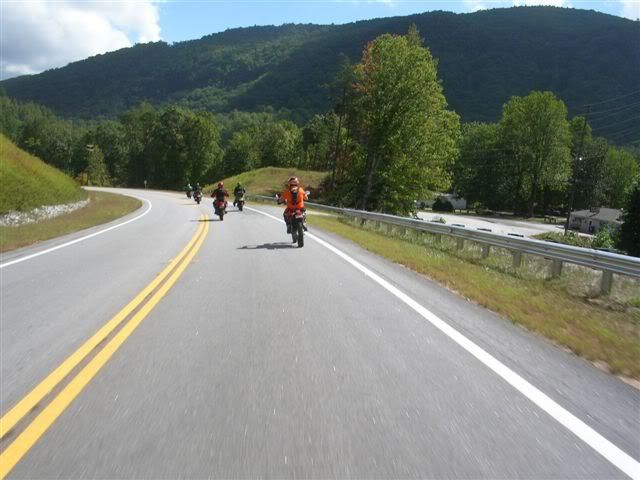 Joe cruising the KTM
Bob points out... Food... over there... but they were closed due to family illness
So we found this place right around the corner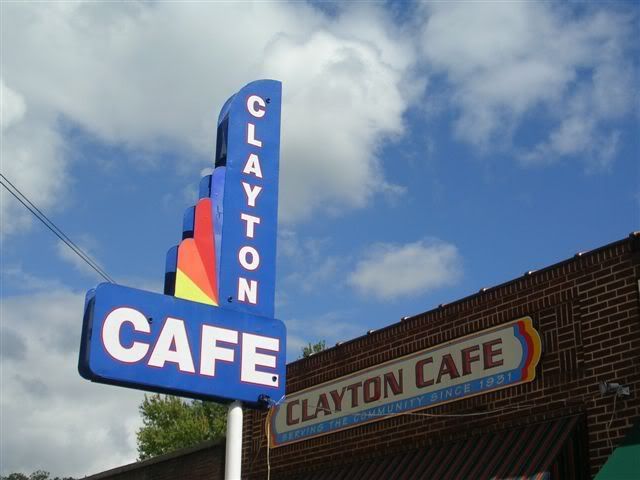 The Clayton Cafe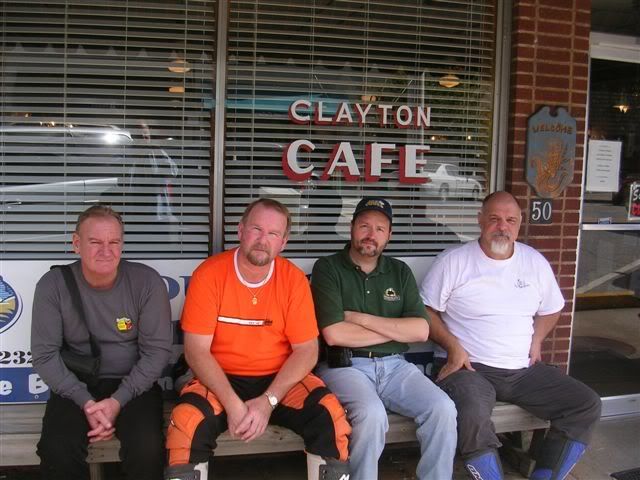 Plum Orchard Road or Popcorn Road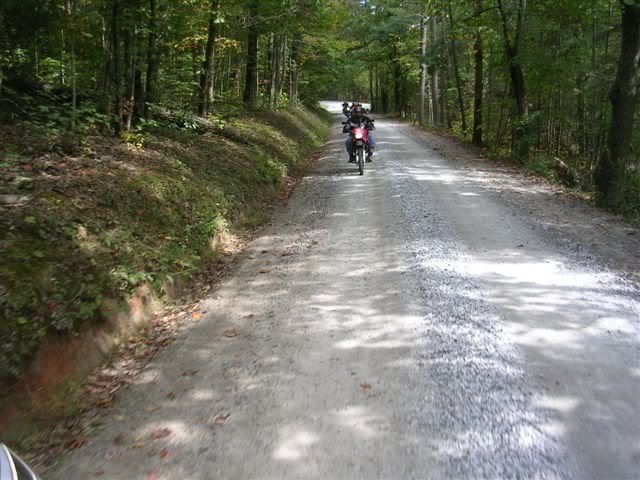 A little side trip, look out for the slick log crossing the trail at an angle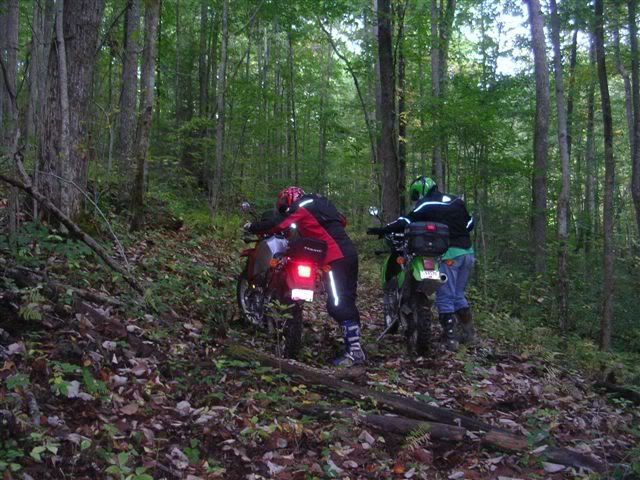 Joe taking the KTM back down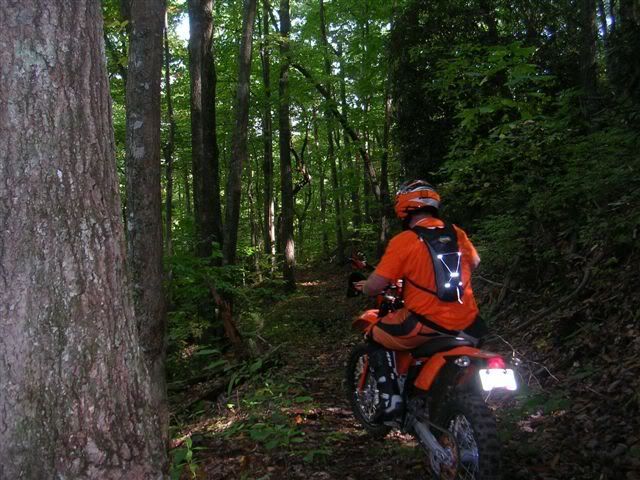 John and Allen did you hear banjo music?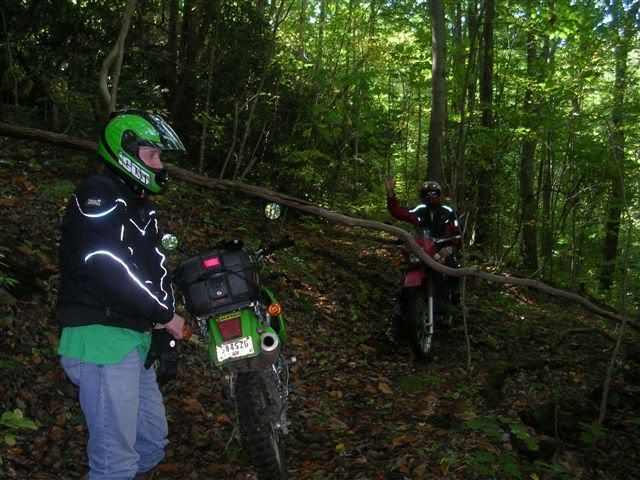 Popcorn Overlook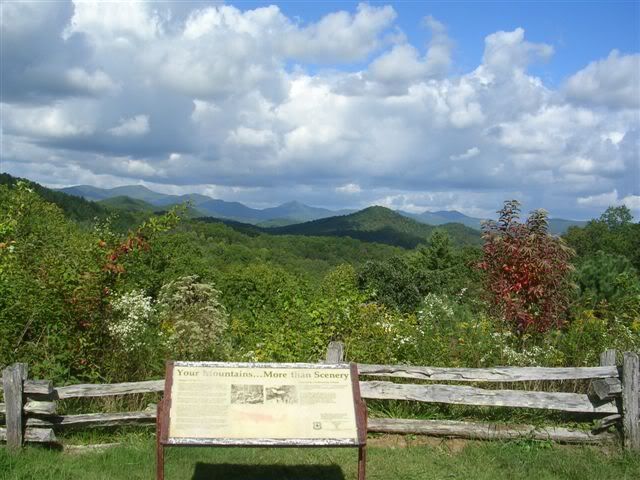 Just thought this was a pretty picture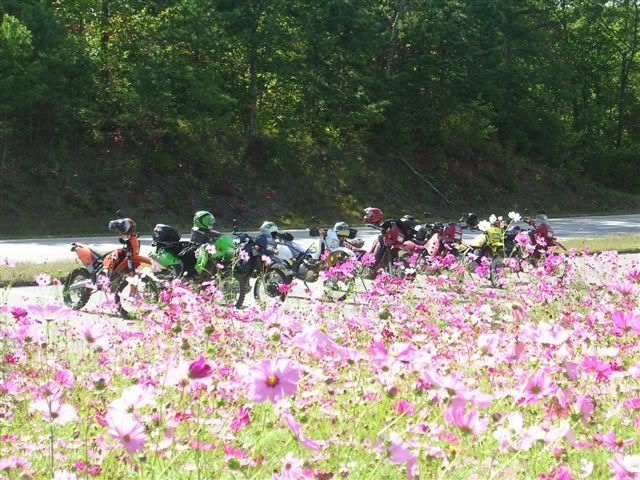 The whole Bat Out of Helen Crew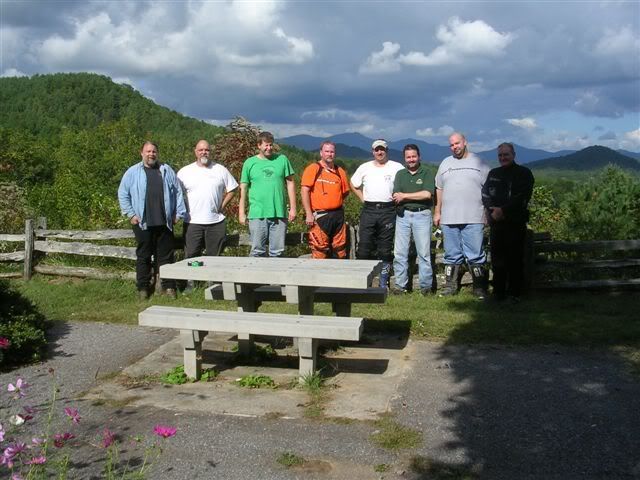 Heading down 197
Beside Lake Burton
and Back Where It All Began
Damn, that looked like more fun then is allowable by law, thanks for the great pictures...
---
I used to be twice as fast and half as good, now I am twice as good and half as fast, gettin older not such a bad thing...