Cades Cove and Parsons Branch
---
Took an early ride up to Cades Cove just so we could ride Parsons Branch road. They did a nice job upgrading it, hopefully to keep it from flooding out again. The forest is THICK, not much in order of sights, but was a nice quiet peaceful ride.
Motel in Pigeon Forge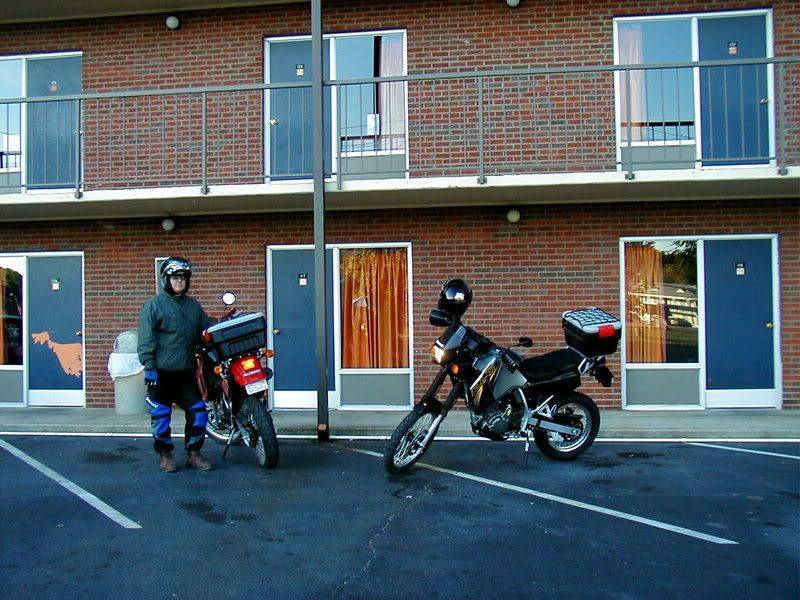 Cades Cove Visitors stop for maps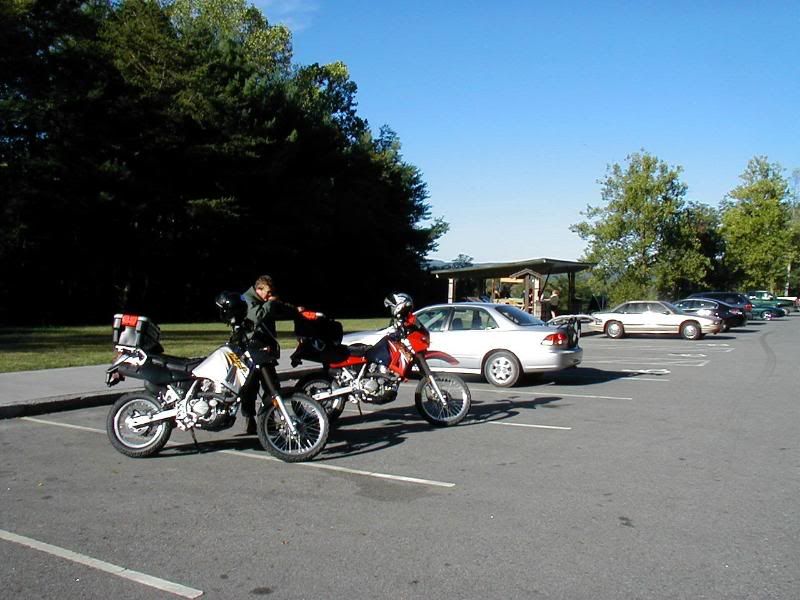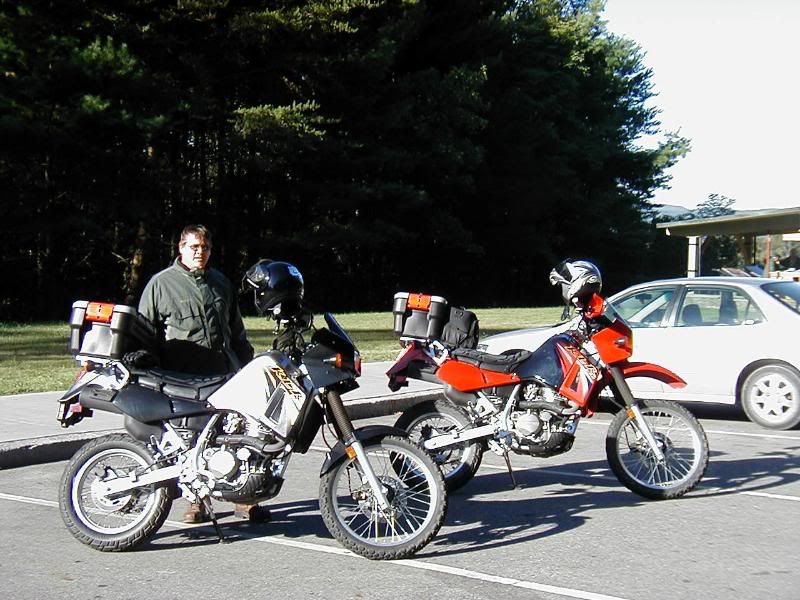 We probably saw about two dozen deer from the entrance to where you get onto Parsons Branch. Some about five feet in front of our bikes right on the road.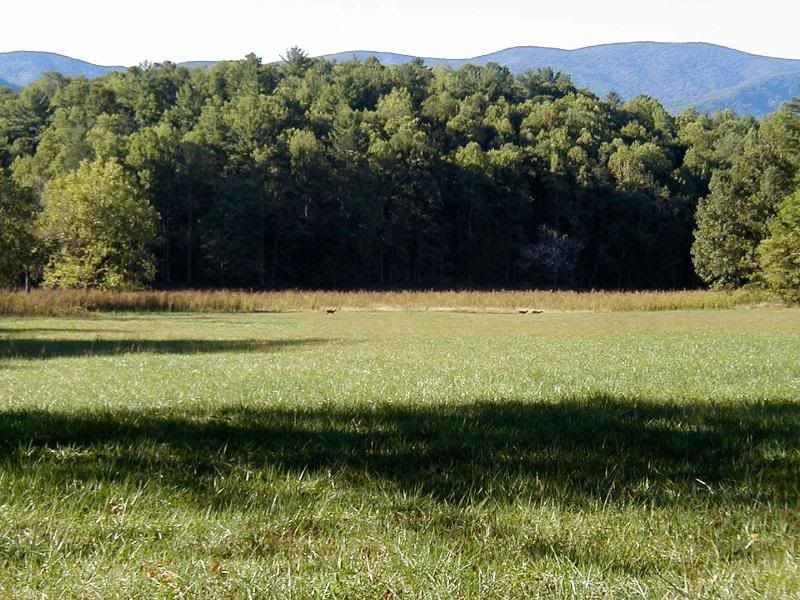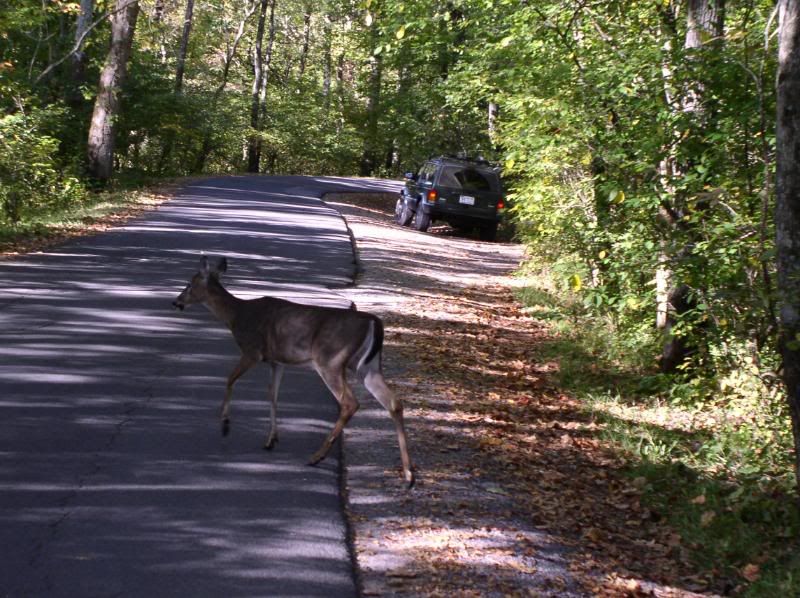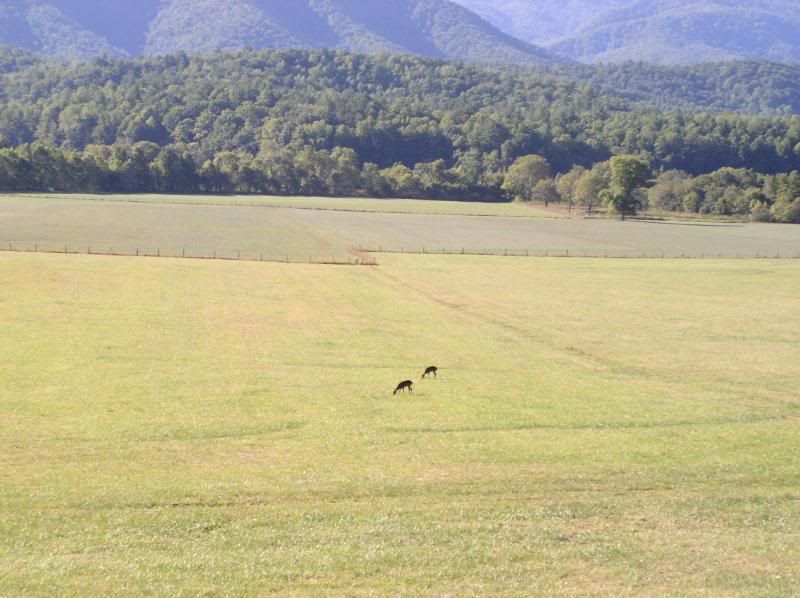 This is the entrance to Parsons Branch, this road is about 3 miles and leads to Parsons, I can't remember the name they used for this road, but signs point the way.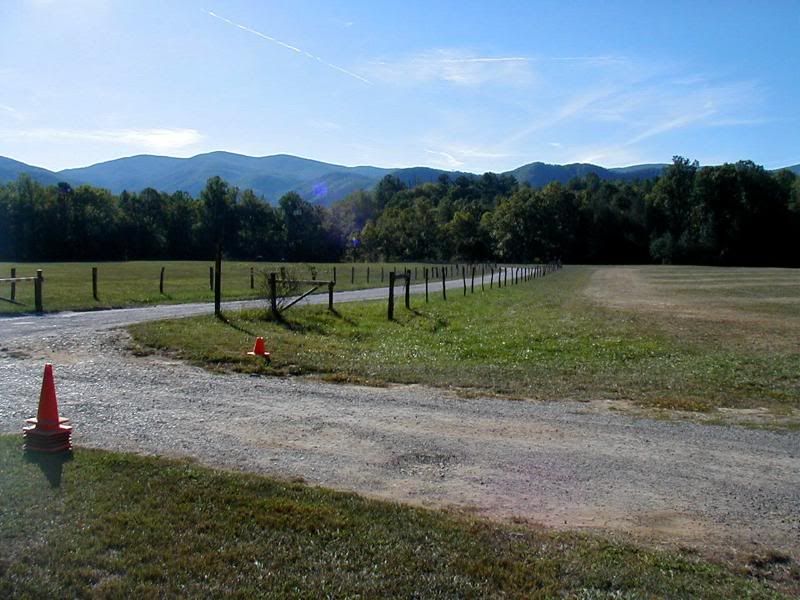 This cabin is on the way to Parsons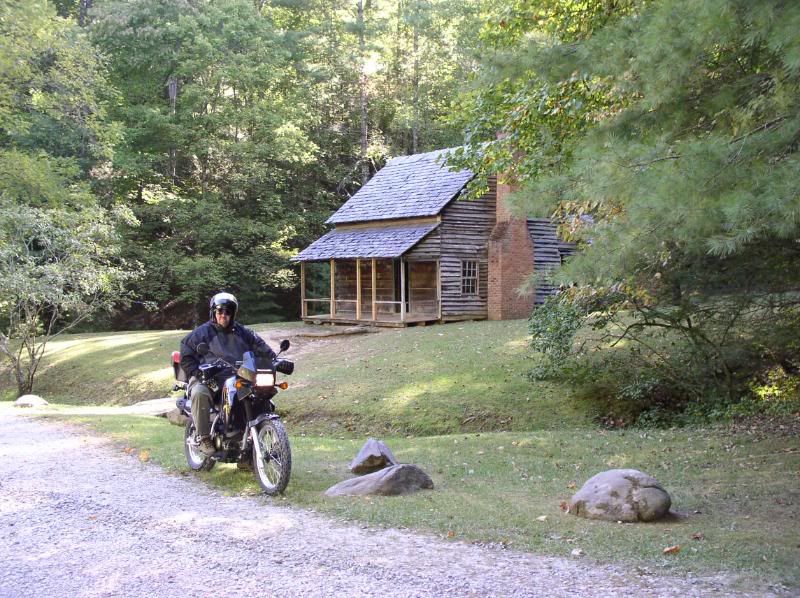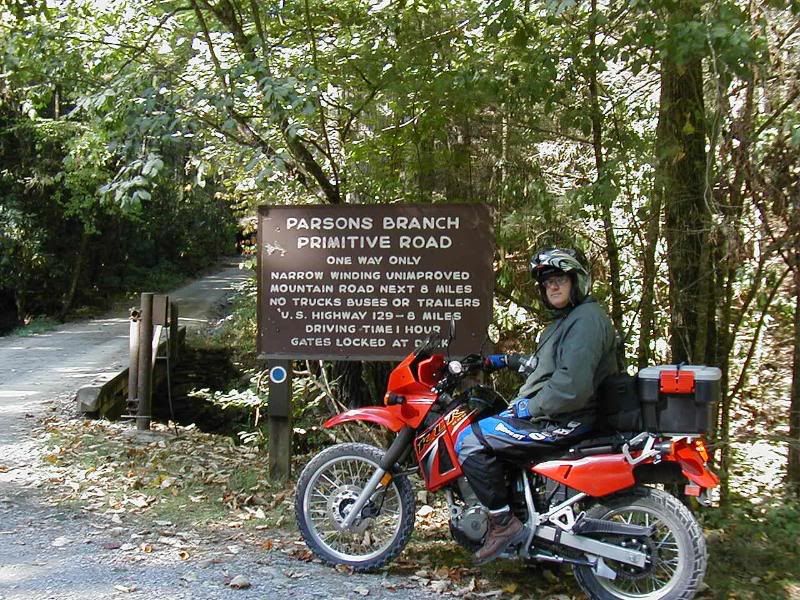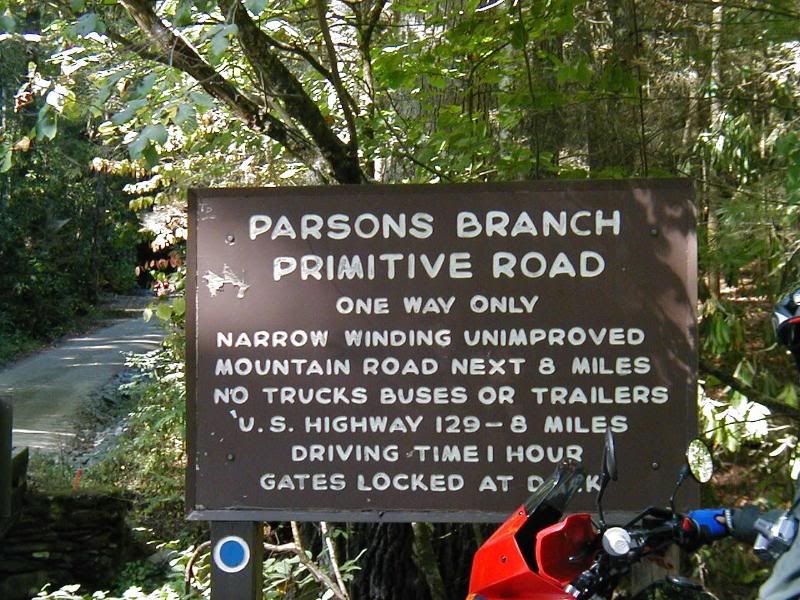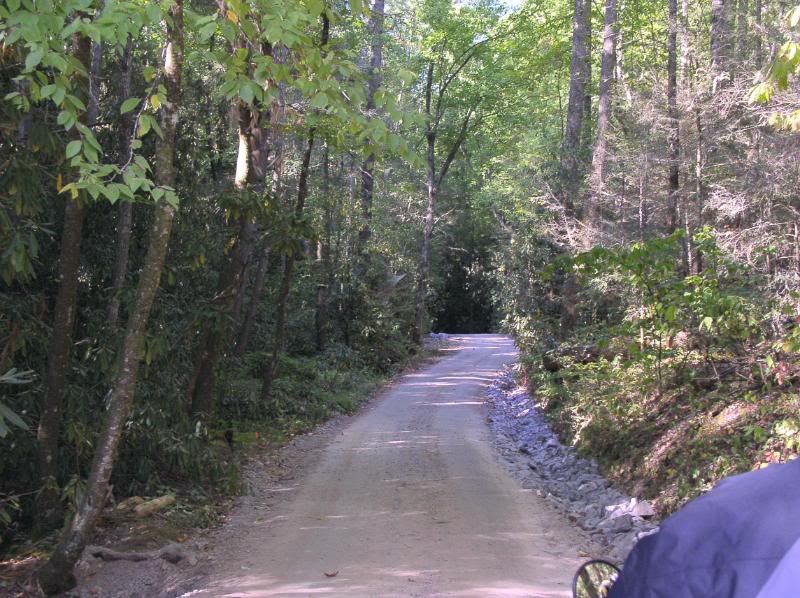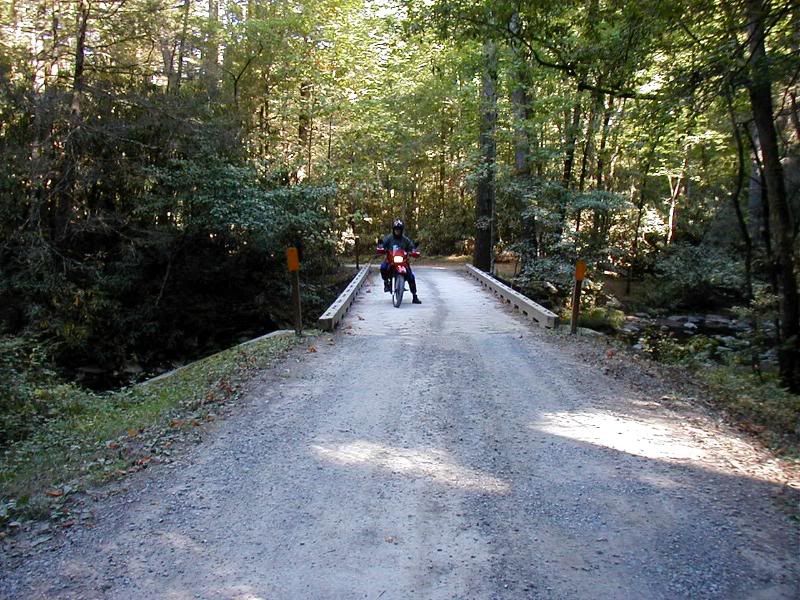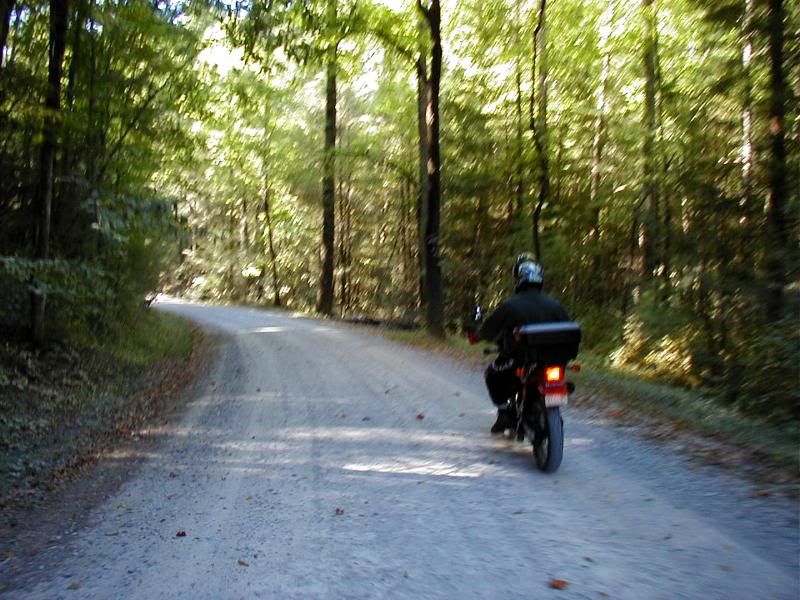 Quick stop midway to water the plants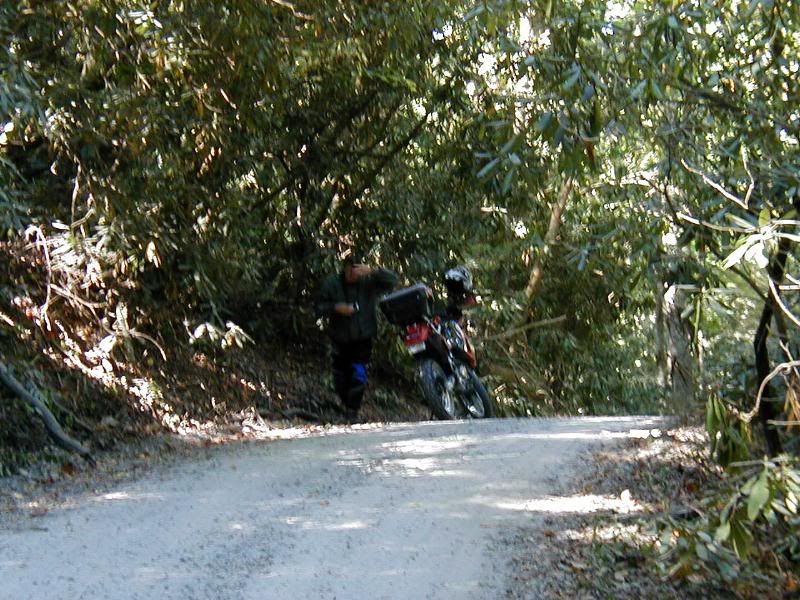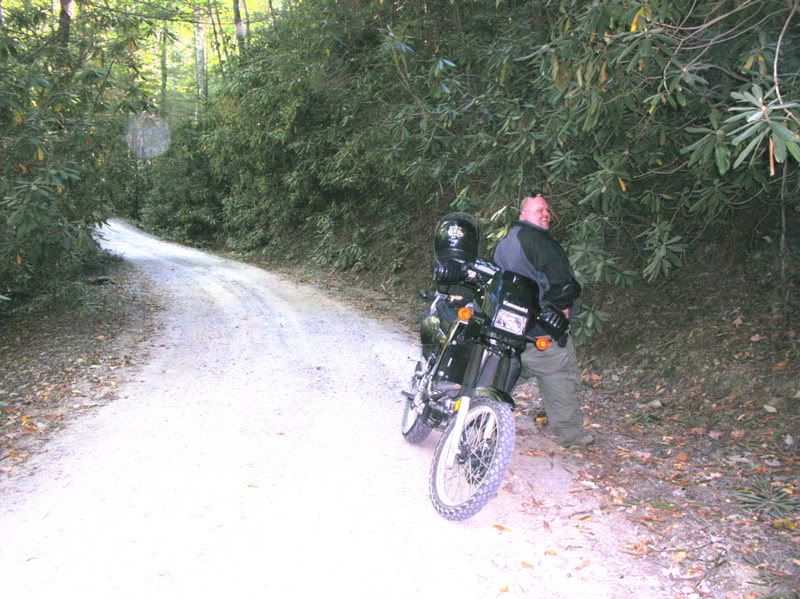 You come out about midway or more on the Tail of the Dragon, 129. Turn left to go to Deal's Gap and Robbinsville, NC.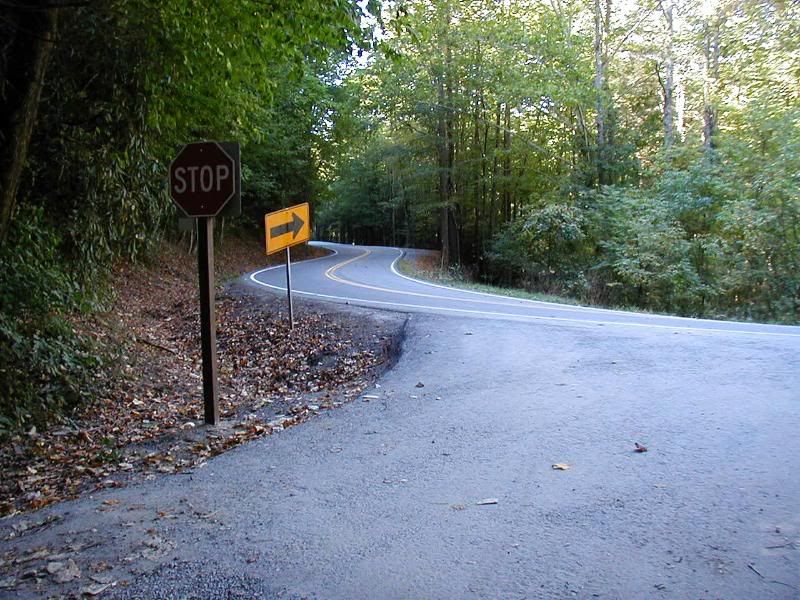 Deal's Gap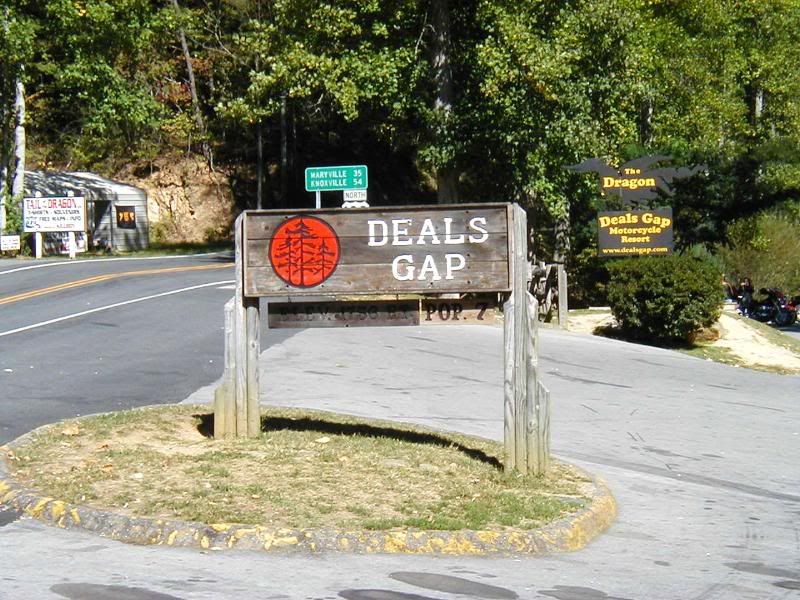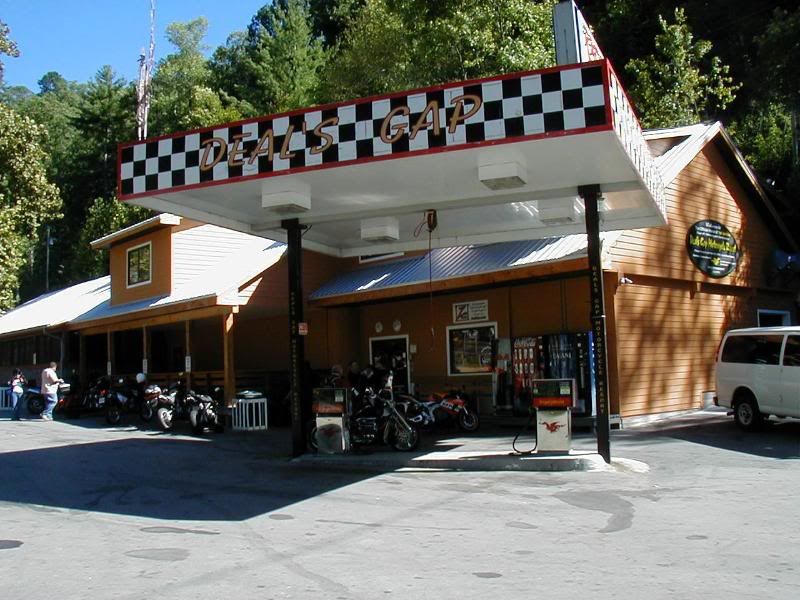 More pics to come a lil later. Tatham's Gap, and Stair Steps.
After leaving Deal's gap we stopped in at Wheelers to have a look around.
He had a nice KLR that he had tuned with a K&N Filter, Jardine muffler, 18 inch motard front rim, and tuned the carb and an Acerbis Front Fender.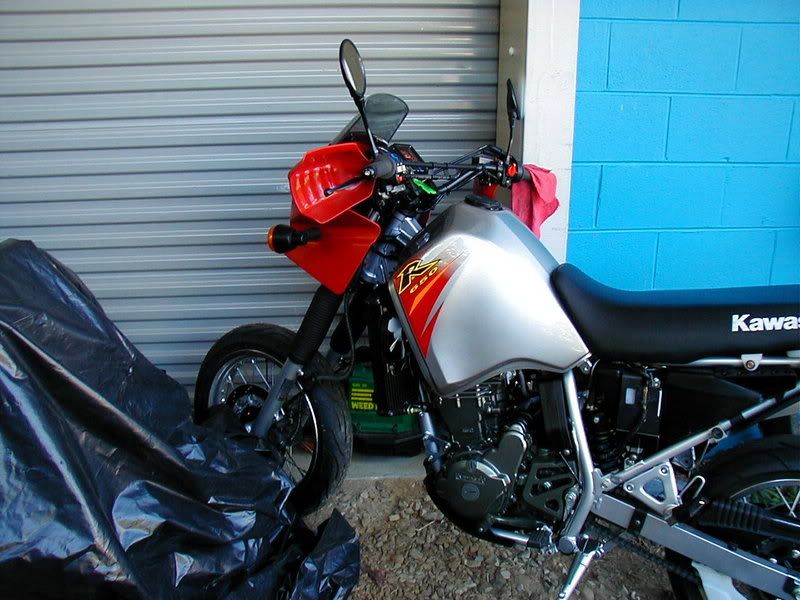 I decided I liked the front fender, the owner said he could get another in by noon the next day, but our intentions were to be in Tellico then and not make any stops on our way back to Pigeon Forge that next day. So he let me have the fender off that bike and ordered a silver one that he had wanted instead. So, out with the tools and on with the new fender. I like it.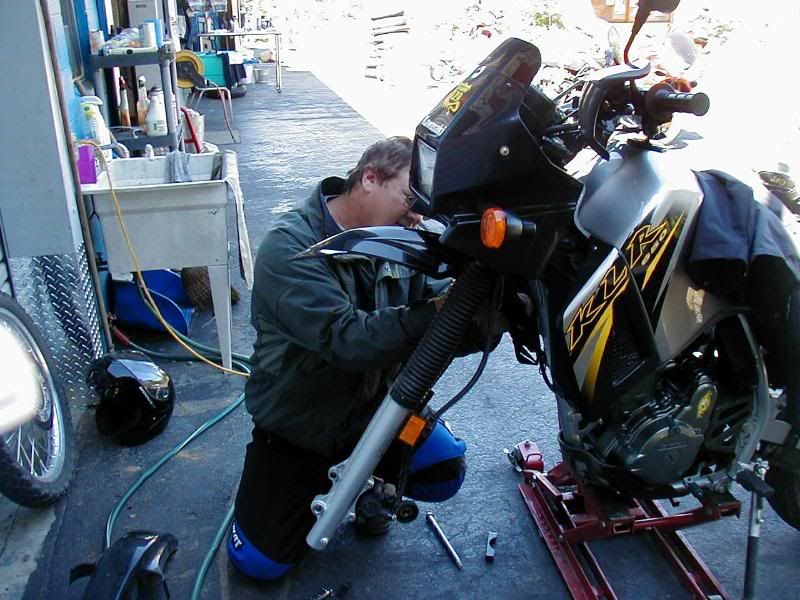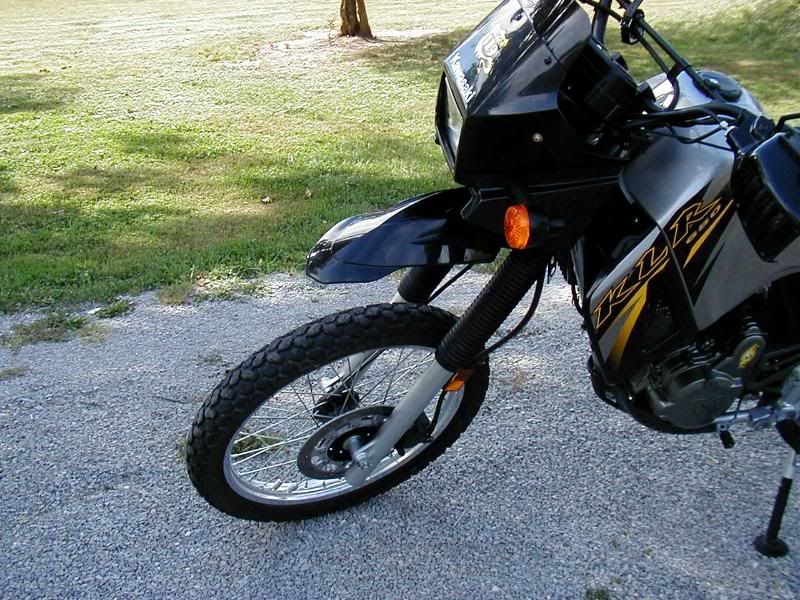 After getting directions to Tathams Gap we headed out to explore this road. It goes from blacktop to gravel and climbs steadily with some steep steep drop offs and turns. Here are a few of the views before getting to the top.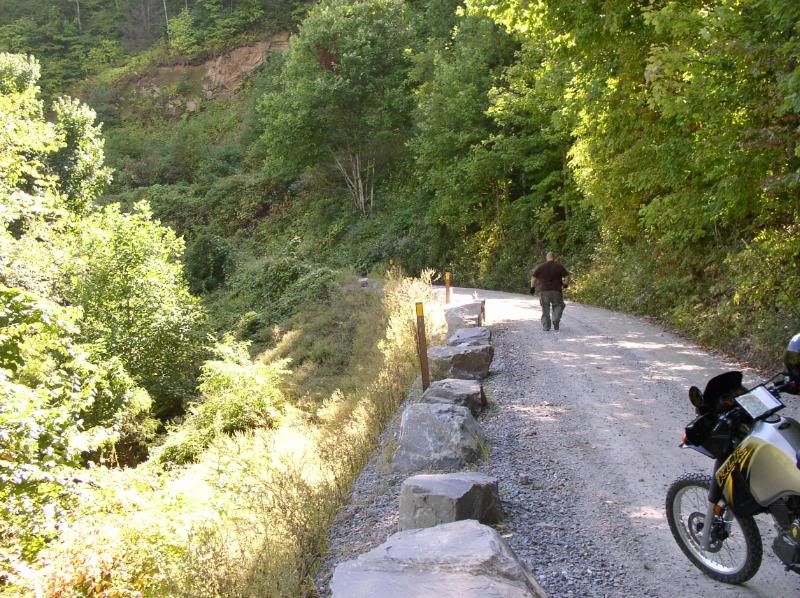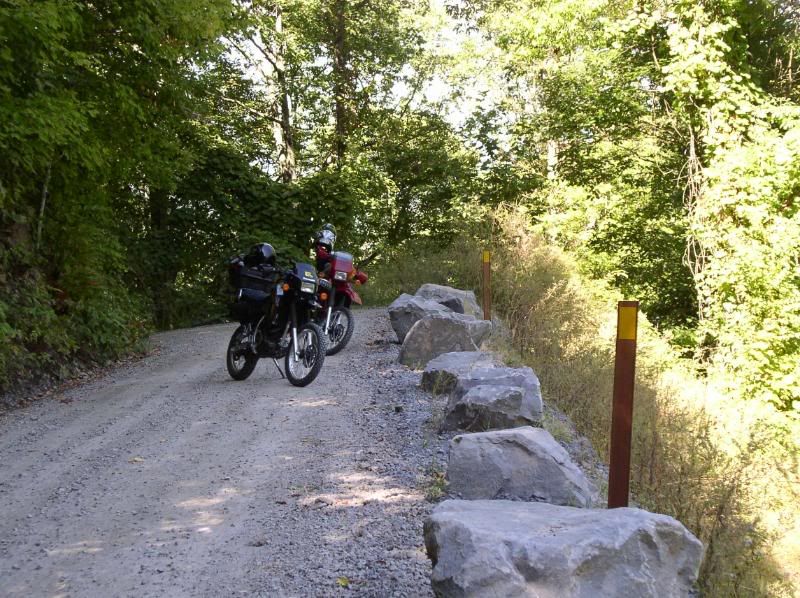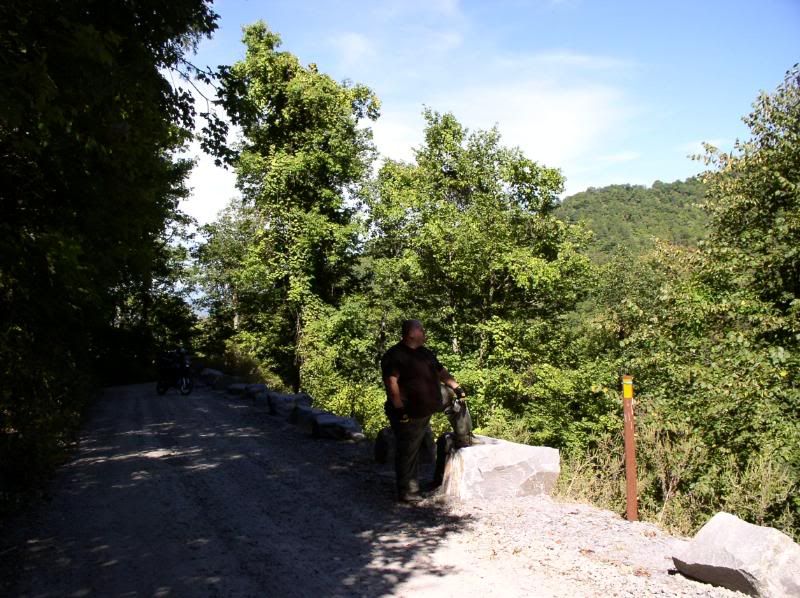 at the top you will see this sign, you can then turn right and it will take you to the top where you will come to a locked gate, they have towers with camera's and equipment.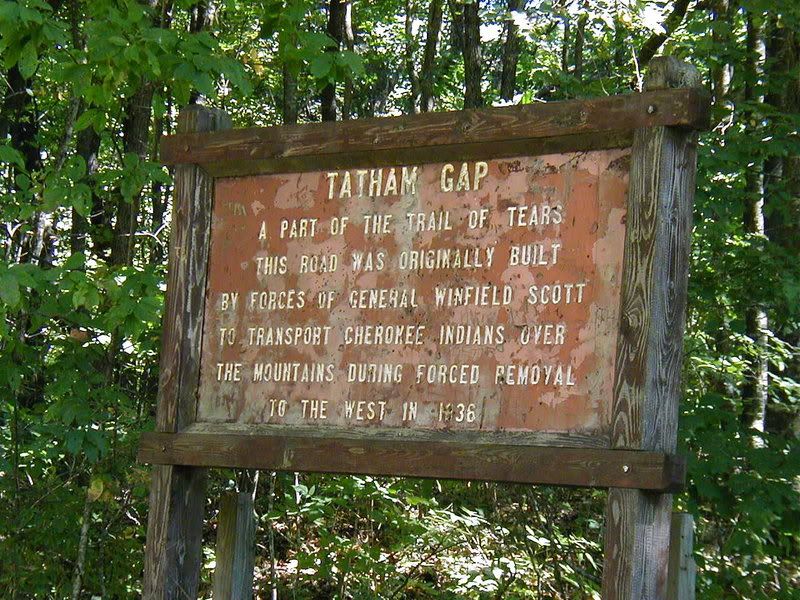 the roads were bad dusty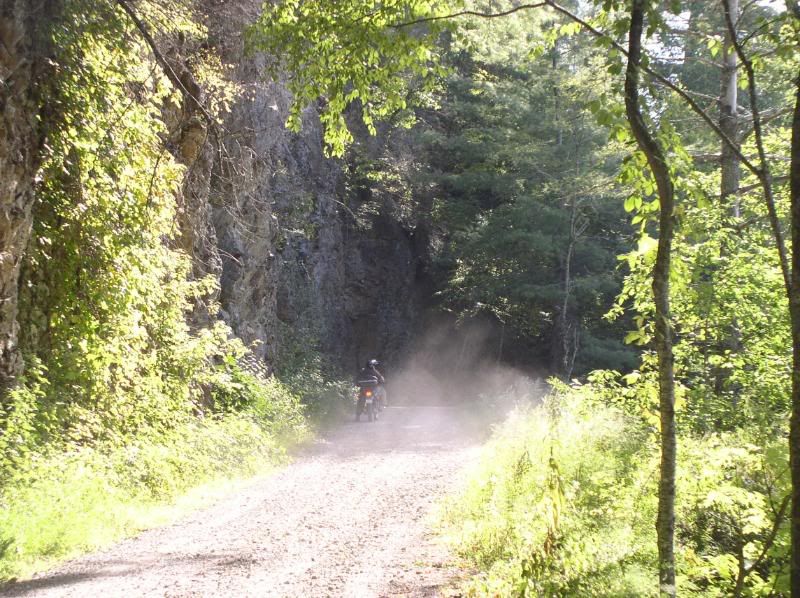 Views up to the towers. That is Anderson down in the valley. Tathams gap will bring you directly to 129.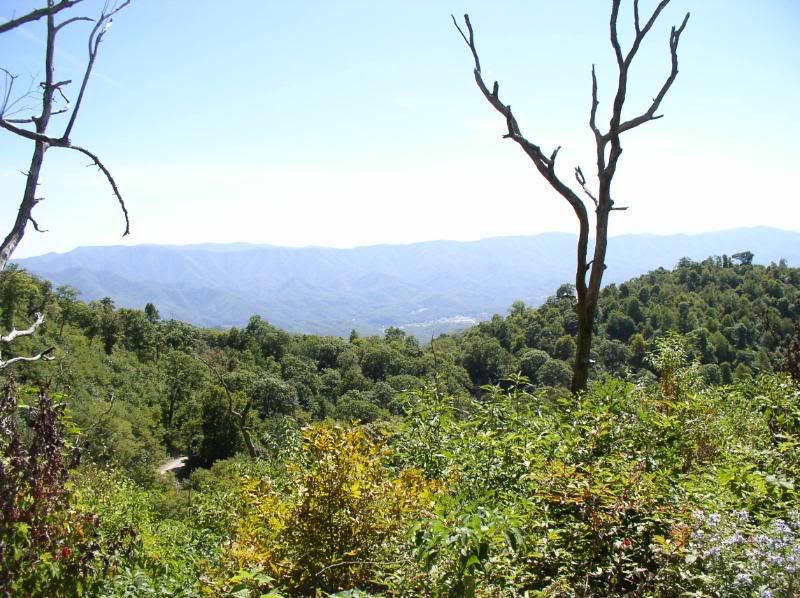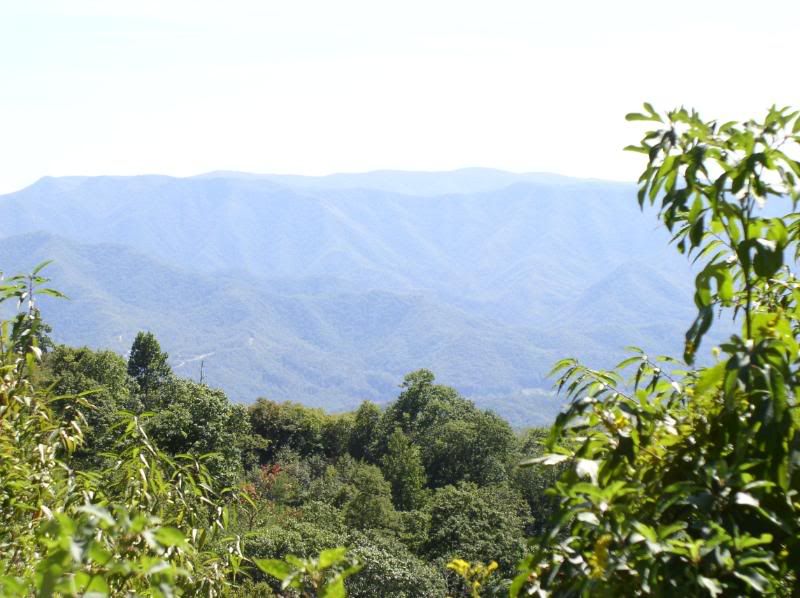 The towers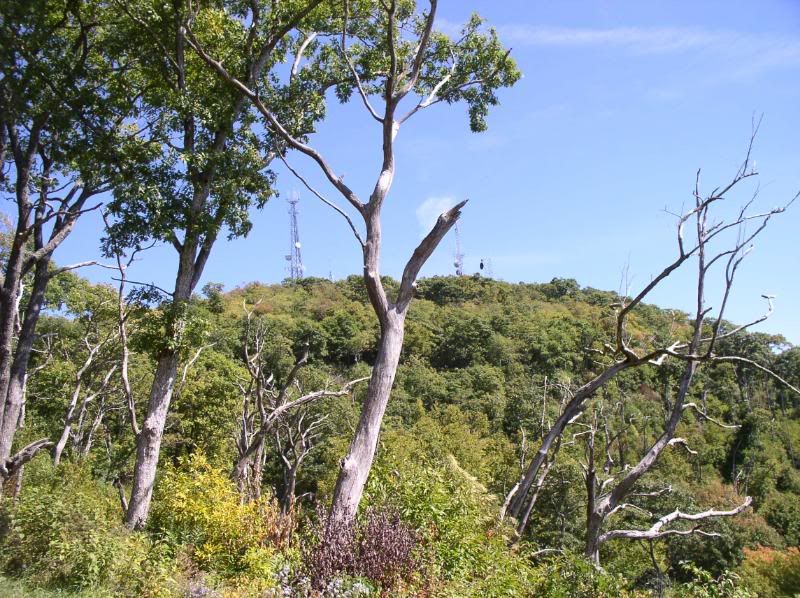 This is a gas mart at the bottom. That is 129 heading towards Nantahala, NC, and the Stair Steps road that was our next destination.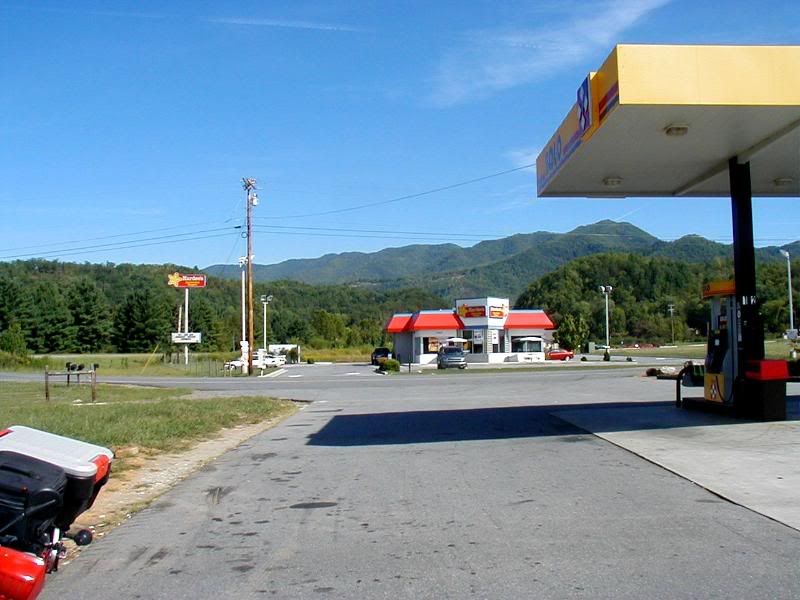 Are the pictures showing up?
2nd Gear
Join Date: Oct 2006
Location: Scottsville, KY
Posts: 226
Quote:
Are the pictures showing up?
They are now. It is amazing to me how much that sign you took the picture of looks like this one a bunch of us found one day. This is the "original" "Trachoe Gang", "Tour de Tellico I", May of 2006, minus Big Al who had to leave us a little early.
Awesome spot to ride don't you agree?
---
"Gopher Everett"
Official "Trachoe Gang" Member
That's a motley looking crew, LOL. Am hoping to make the next TDT myself. And yes, it is a great place to ride.
Join Date: Feb 2008
Posts: 30
Bro new member here. I was in that area same time in 06 on a roadstar with wife......Then last year on a FZ1 of course I didn't take the bad stuff. But as of monday I now have a new 08 KLR. Next time you guys make that run hollar. LOL. Takes me about 600 miles to get down there. Should be easier on the KLR than the FZ1 for sure.
There is a bunch of KLR guys gathering the weekend of May 16th for what they call the TDT III or Tour De Tellico 3. Will be MANY klrs there. Come on down for a great weekend of trail riding and meeting new friends, this will be my first TDT. I think most everyone will be staying at the Cherohala Motorcycle Resort:
http://www.cycleresort.com/
If you do some searchs on here for TDT you should see some great pics of past gatherings.. And congrats on the new KLR, you are going to love it
...
Join Date: Feb 2008
Posts: 30
Looks like you guys got all the rooms.
---
Where is the next close place to stay. Thank's
There is a KOA in Tellico, other than that, i am not sure, you might have to google Tellico motels. There should be one or two around there.
3rd Gear
Join Date: Oct 2006
Location: Evansville, Indiana
Posts: 815
This goes to show... NEVER DELAY!

I was wanting to hit up Parsons Branch for a long time. Sounds like the upgrade has turned it into just another everyday gravel backroad.

I did have the fortune of hitting Deals Gap in a corvette on the tail end of when the speed limit was 55mph. Maintaining a 60ish pace was pretty darn interesting. The people visiting Deals Gap for the first time these days missed a very interesting time. Within two years after I was there the limit started dropping and is down to 35 I believe. The police are like swarming bees now and can't write enough tickets. The police were around when I was there, but we only actually saw one of them on the gap itself. I remember being at the COT and the motorcycle riders looked like warriors getting ready for battle. Many of them had full leathers and some came complete with scuff marks all along the backside. Sounds like there are still some daredevils around there, but hitting 60mph now is a pretty major offense. A MC can outrun any police car on the gap, but you can't outrun the radio's and a roadblock.

One of my top destinations I want to hit with the KLR is the Daniel Boone NF. There are many primitive roads tucked away that I want to check out. A buddy and I did a 1500 mile road cruise from tip to tip of the DB and it was awesome.
---
Last edited by TheWanderer; 02-27-2008 at

12:40 PM

.