Join Date: Oct 2006
Posts: 331
Fall Frolic with some Spring Fling friends
---
Mike and I had a Spring fling at our place back in April-consequently we made many new friends...some of our new friends we have ridden with a couple more times and then they invited us to a Fall Frolic in Ohio...some of them are on here--Caveman,booga,buildit blimpman and some others I am sure..Anyway, Mike and a friend John left on Saturday morning-(me thinking I had too much to do to go) well, about 5 hours laster I said to heck with it all and packed up and took off...here are some pics of our ride or you can find the whole thread here
http://www.advrider.com/forums/showthread.php?t=273216
here are few from the trip Mike and John took up Saturday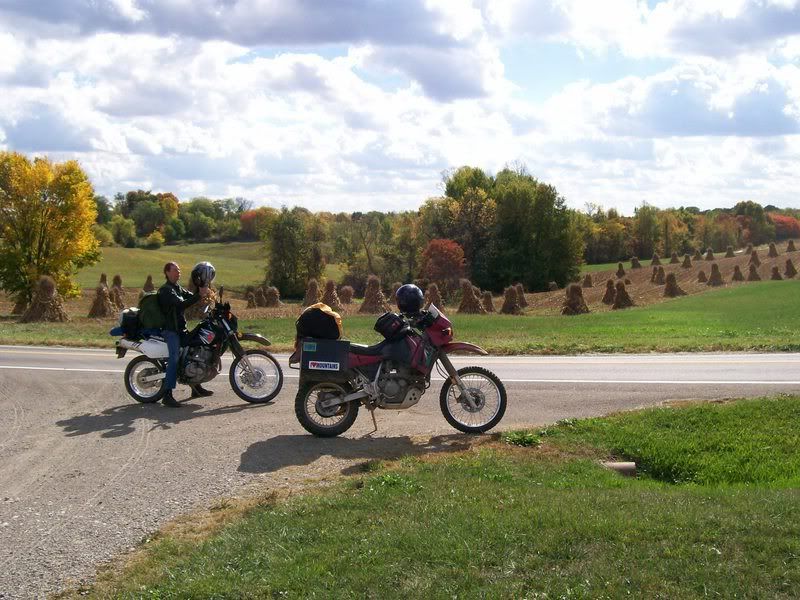 cool corn fields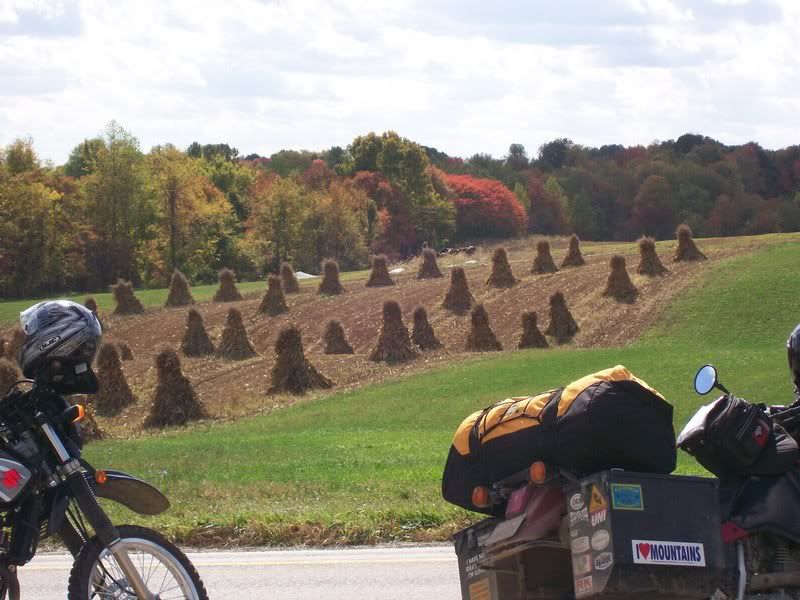 this is a neat round barn they passed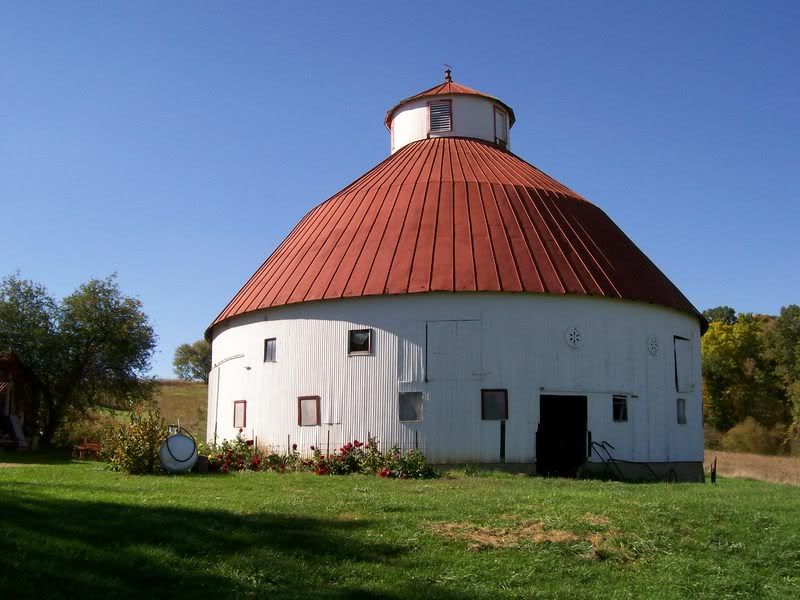 is
getting set up at camp
BS,ing around the fire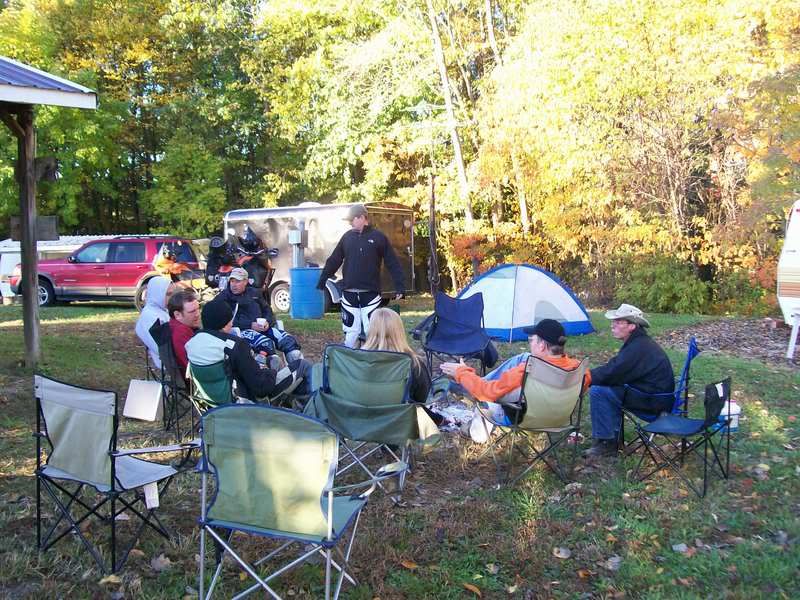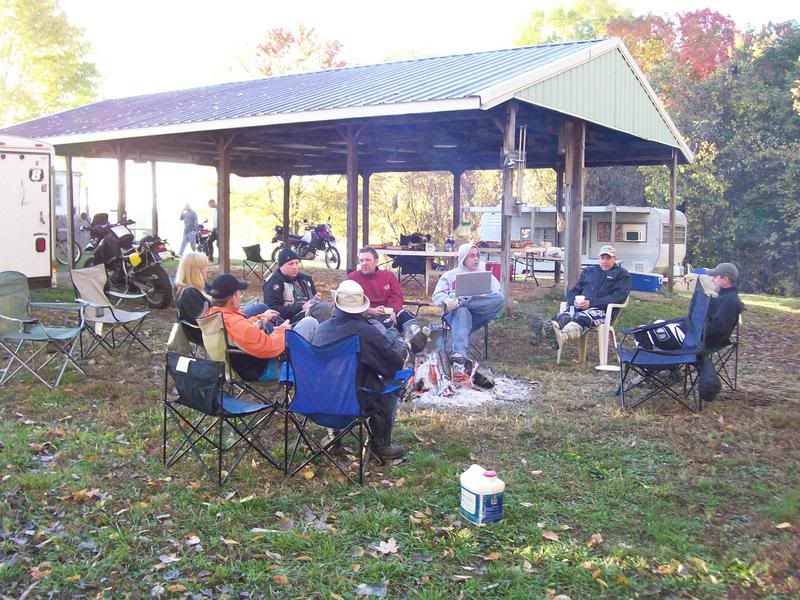 gassing up the next morning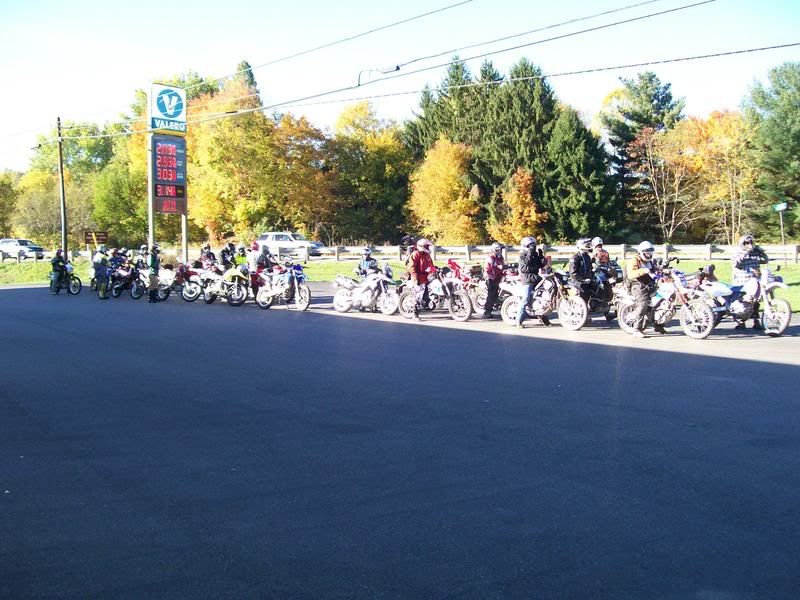 me, after Tom and Rob talked me thru the poopy hole
--thanks guys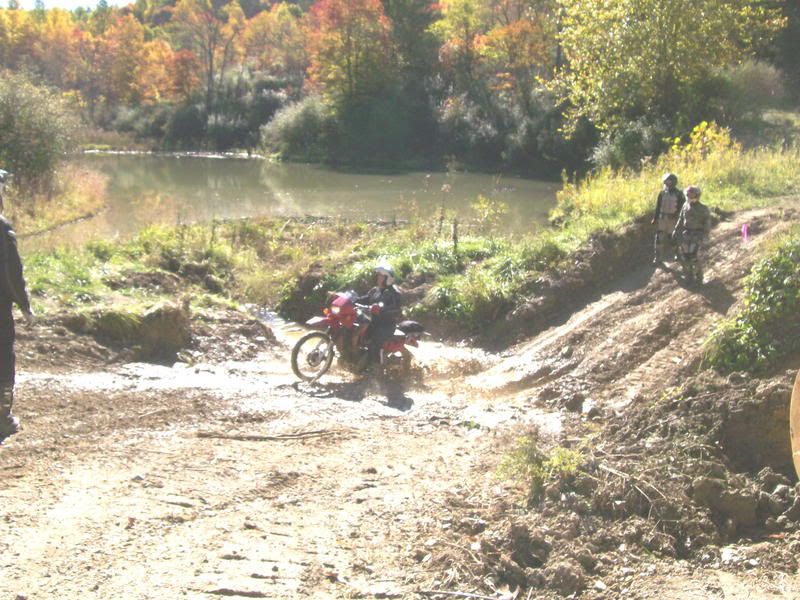 is it sleeping????
some random shots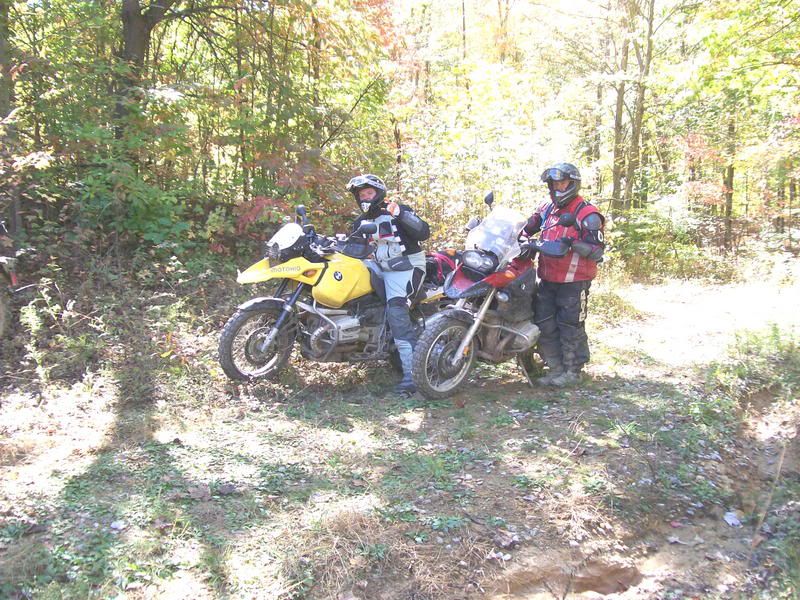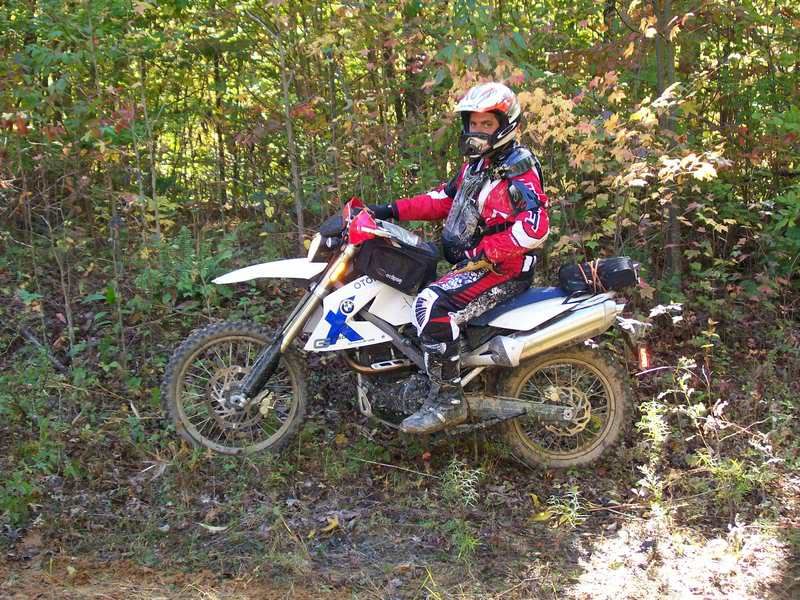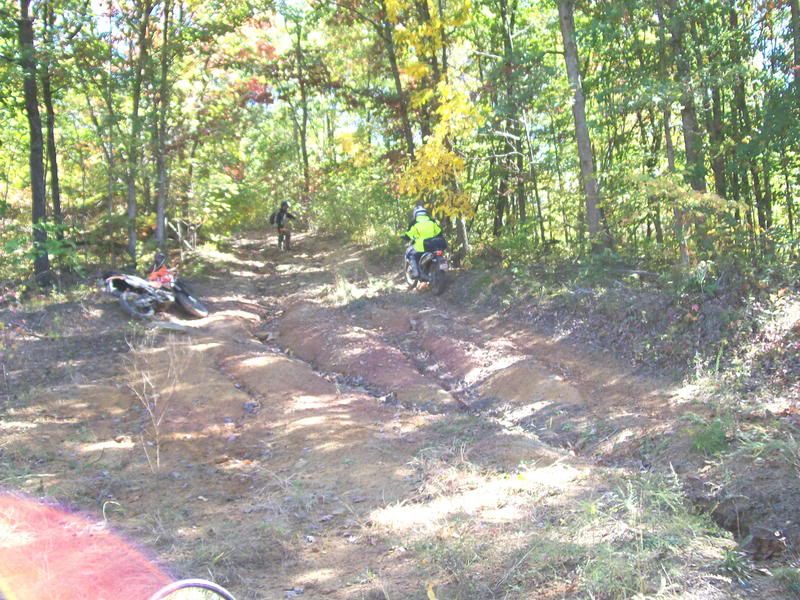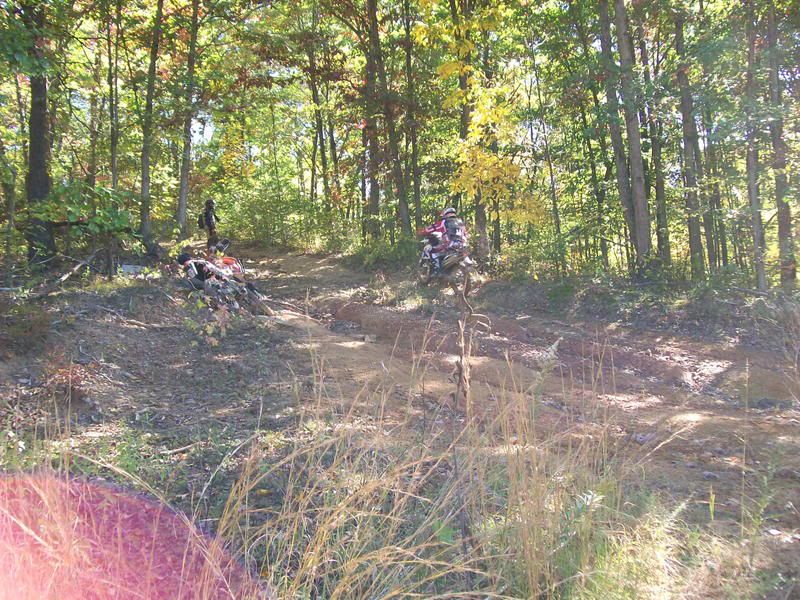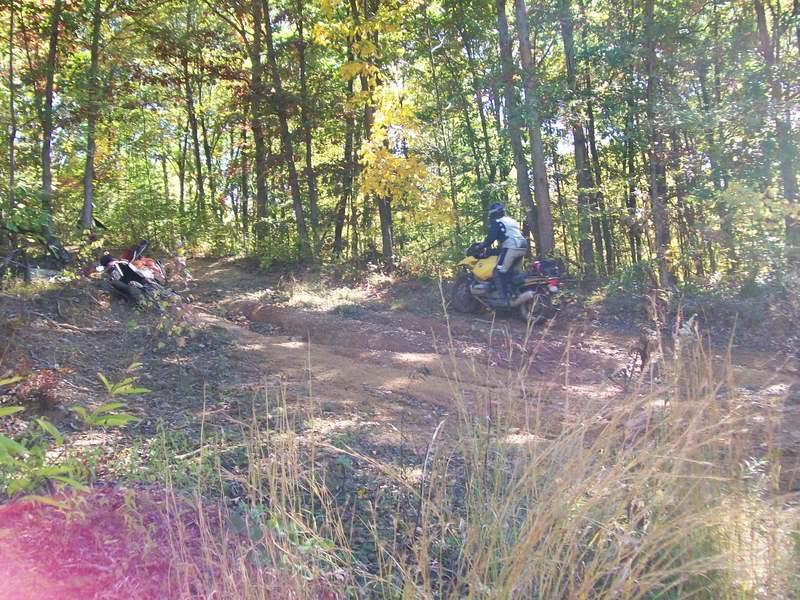 __________________
Join Date: Oct 2006
Posts: 331
a few more pics
few more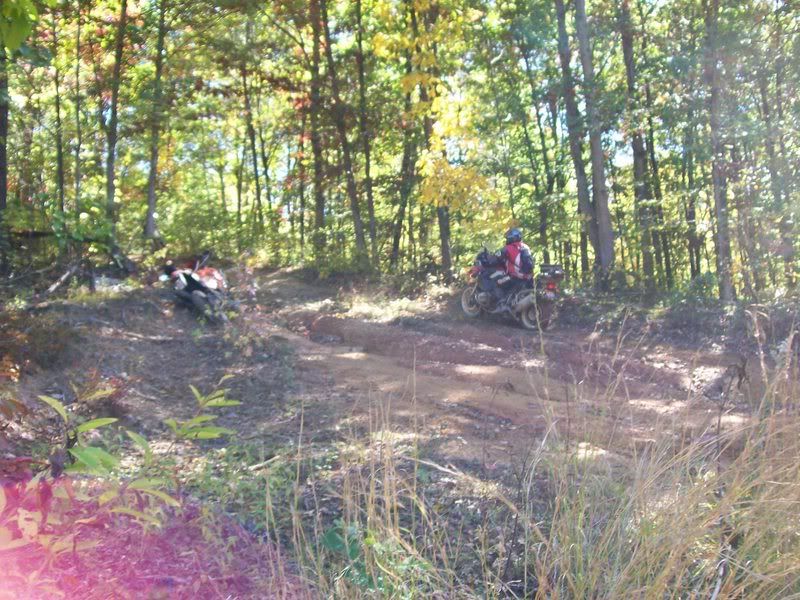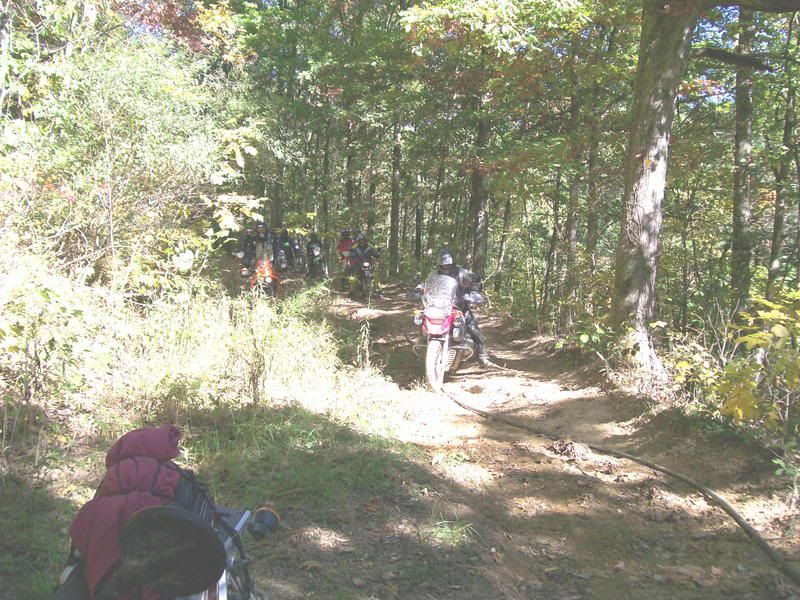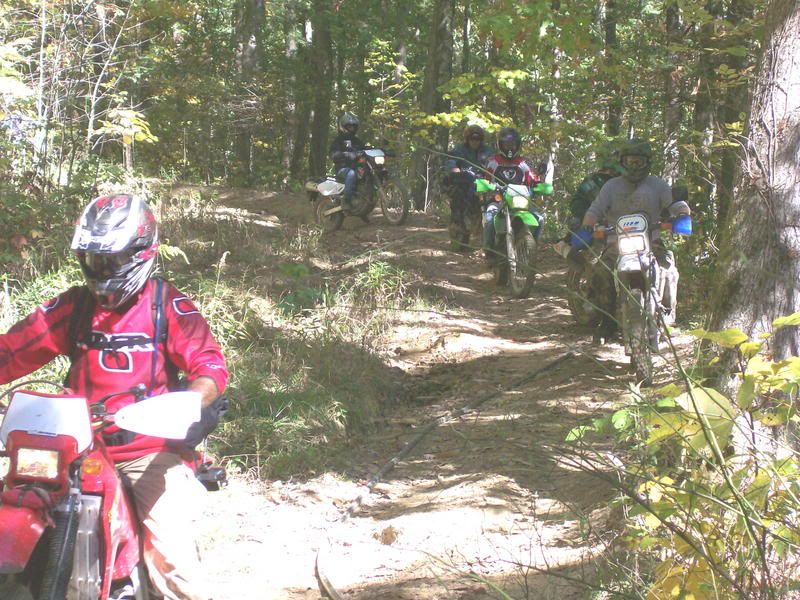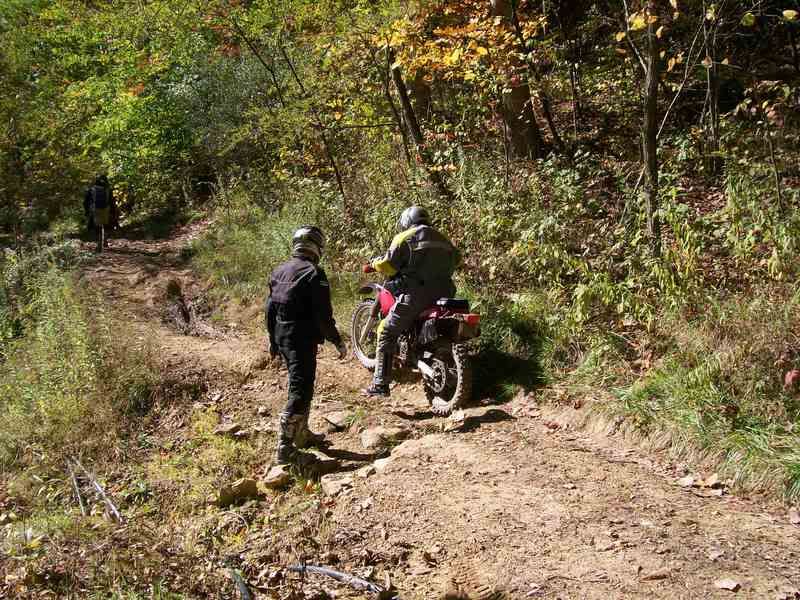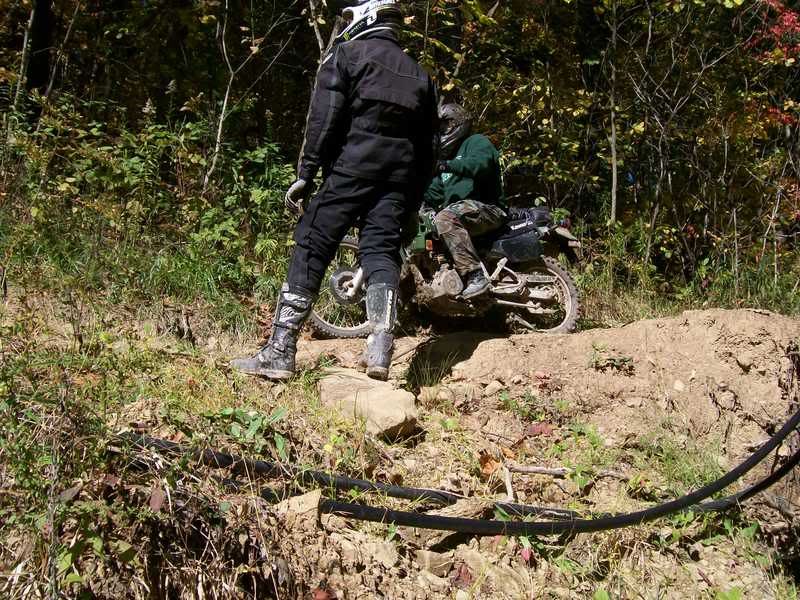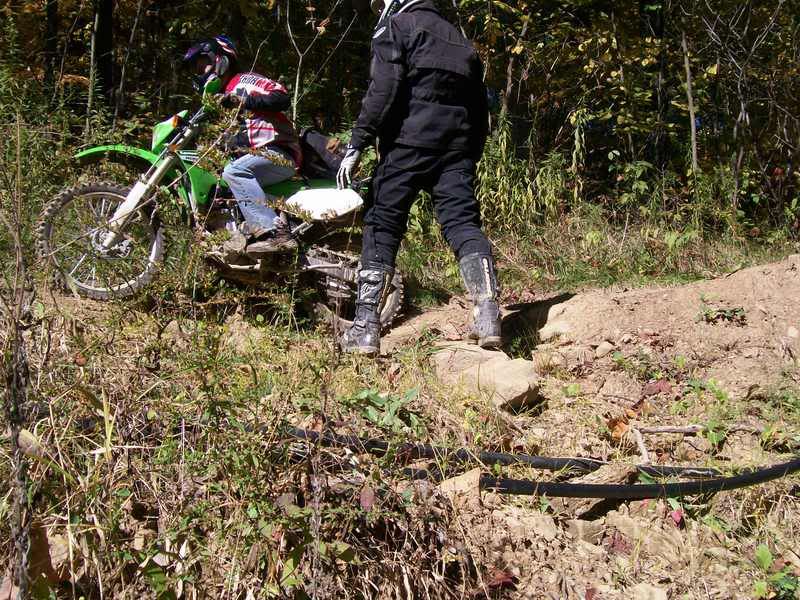 lunch time!!! woo hoo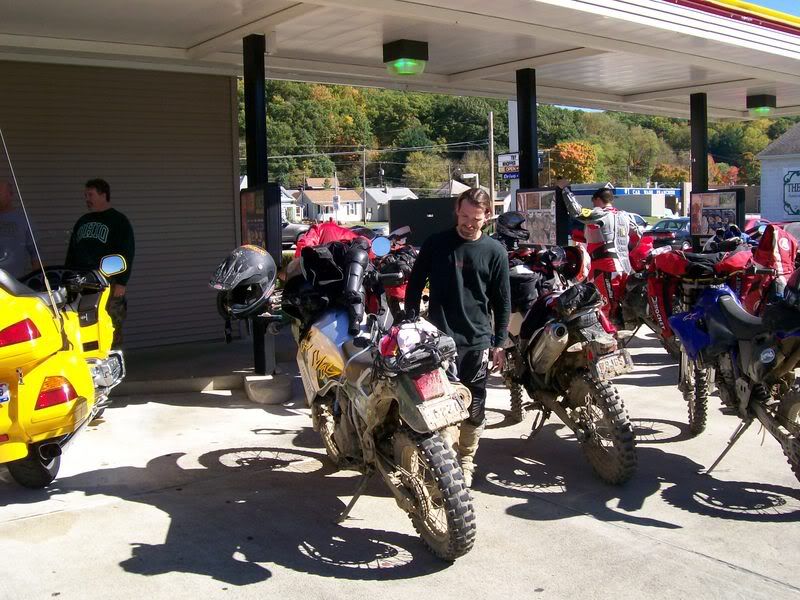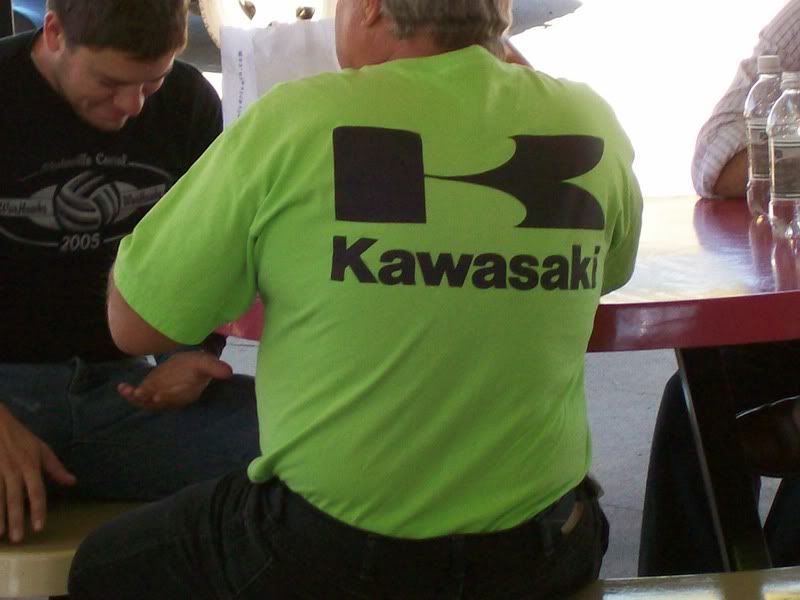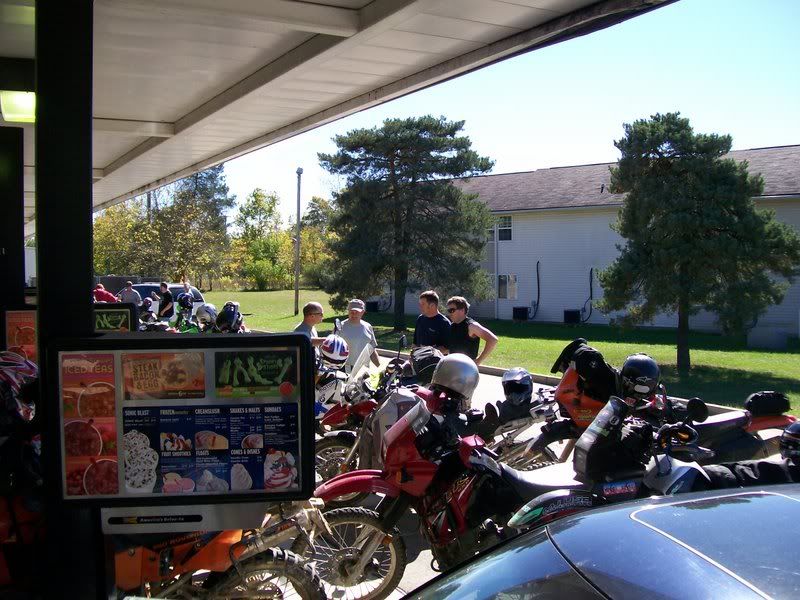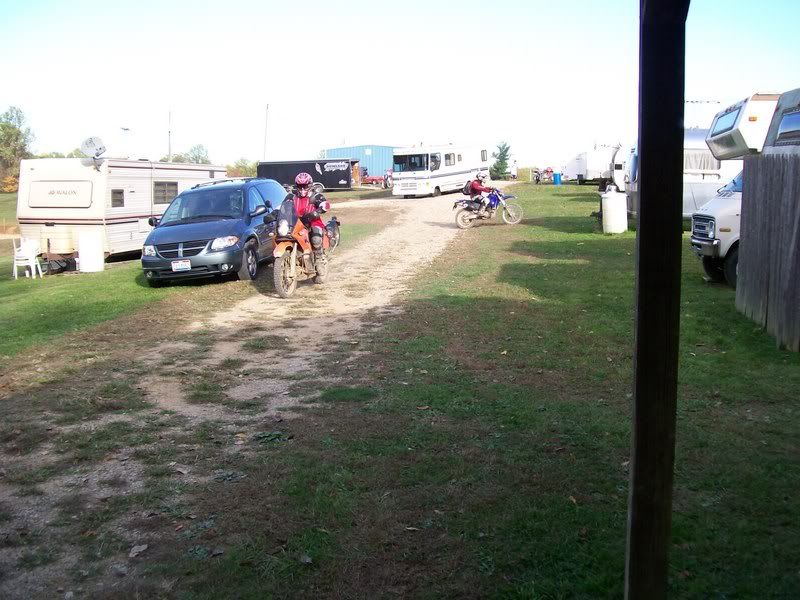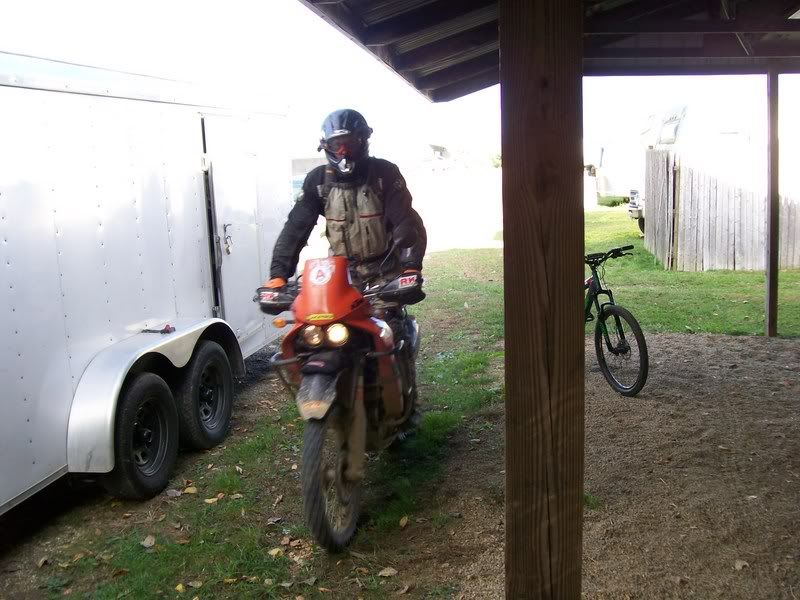 Did I have a good time?????watcha think????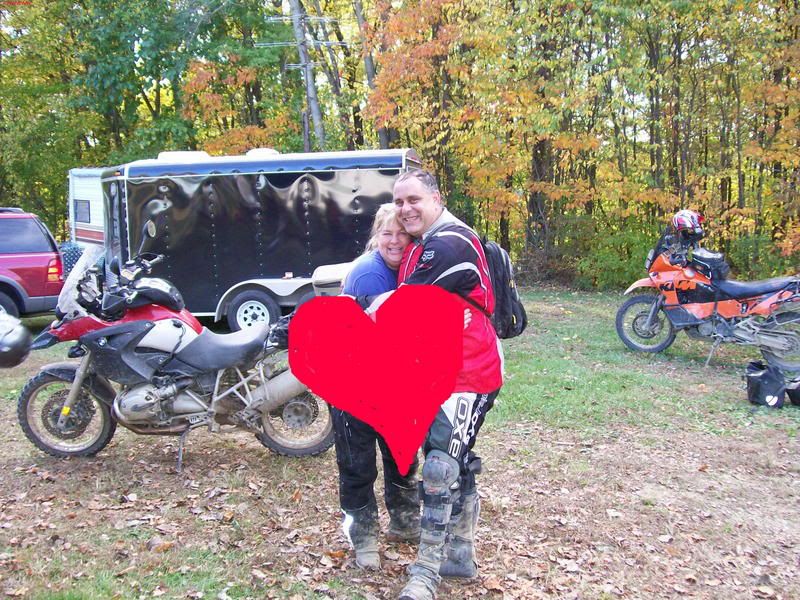 Mike took this of me after we filled up before we left town---said he never saw me or my bike this muddy----BAH!
Alot of these guys are on ADV rider since we obviously didn't all ride KLR's....Mike and I rode our KLR's --alot of the terrain was a little knarly for a girl on a big bike like the KLR---I only went down twice---once a grapevine grabbed my bike and put us both down and another I slickeryed out at the end of a mudhole----all good--Mike said there were plenty of guys down more than that---can I say they weren't on KLR's
-I did have to get off and push some BMW's thru the mud
All in all it was a great dualsporting day!!! We all had a ball!!!!!
2nd Gear
Join Date: Oct 2006
Location: South of Spokane
Posts: 477
Kay, you are sooo cool. Mike, I hope to find someone like her someday. You are a lucky man.............
---
The shortest distance between two points is a damn shame.......

I rode Broke Back mountain, and my a$$ is killing me.....
Hey,whos that dude shes huggin?
Oh wait,that's Dave950 from over on adv
He put on a great ride with 29 bikes showing up.Whole lotta klrs out there.Kay did an excellent job keeping her bike up.The 650 is not a light bike.Big thanks to all the guys who kept an eye on her.Lotta good comraderie amongst the riders that weekend.
---
You can't shake hands with a fist
If you can read this,thank a teacher.Since it's in English,
thank a soldier.
---------------
What could possibly happen
---------------
05 KLR The faster Red one
01 Triumph Tiger Sold
08 KTM 990 Adv S
08 Yamaha 250 WR Sold
09 KTM 530 EXC
Awesome...just awesome Kay...yes you are!
Looks like a great time and I love your *spontaneity*
...life should be full of this!!
Thanks for the pics!
---
Hugs,

~Swish~


[COLOR=#a33224]It's not whether you get knocked down, it's whether you get back up. [/COLOR]


[COLOR=#a33224][FONT=VERDANA, ARIAL, SANS-SERIF][SIZE=1][I]-Vince Lombardi[/I][/SIZE][/FONT][/COLOR]

[COLOR=#a33224][IMG]http://<!-- Facebook Badge START --><a href=[/IMG][/COLOR]