Tour de Tellico IX Pics!!
---
It was great getting to see you guys again!!! We had several states represented: Alabama, Georgia, Florida, Kentucky, Illinois, Michigan, and Tennessee (no North or South Carolina, though.....shame, shame). Numbers were down a bit....but we still had a great time with the 22 people that showed! Hope to see the rest of you next year!!!
I think several people took pics this year..........I got a few myself! So.....I'll get this party started!
It rained a good bit Thursday morning, but the conversation was great!! It cleared up around 2pm, so some of us left out for a little local ride!! Noel, Jason, Alicia, Dave, and myself!!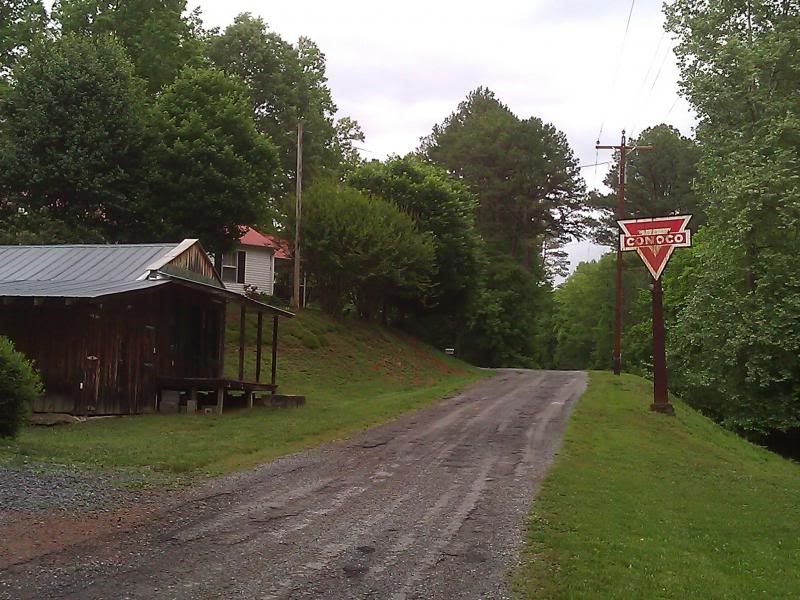 Bob's Super Tenere was probably the sweetest ride there!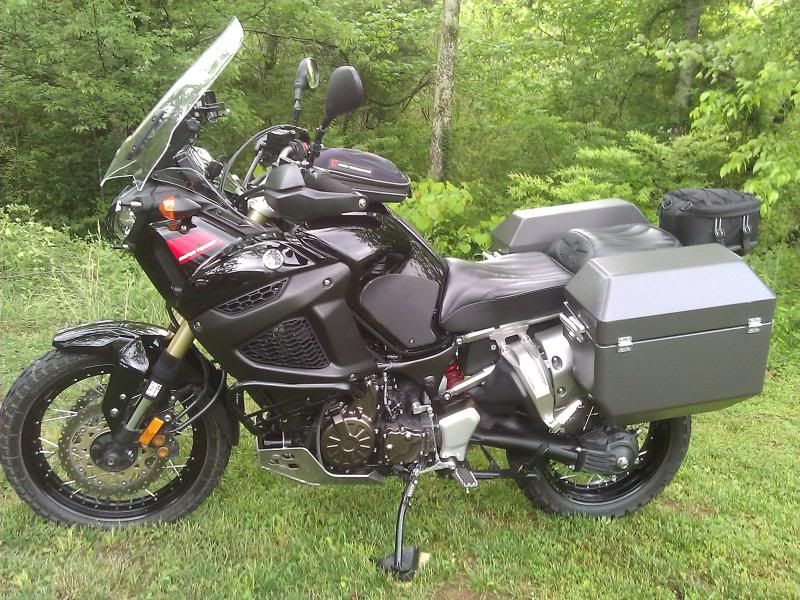 Bob in his living quarters for the weekend!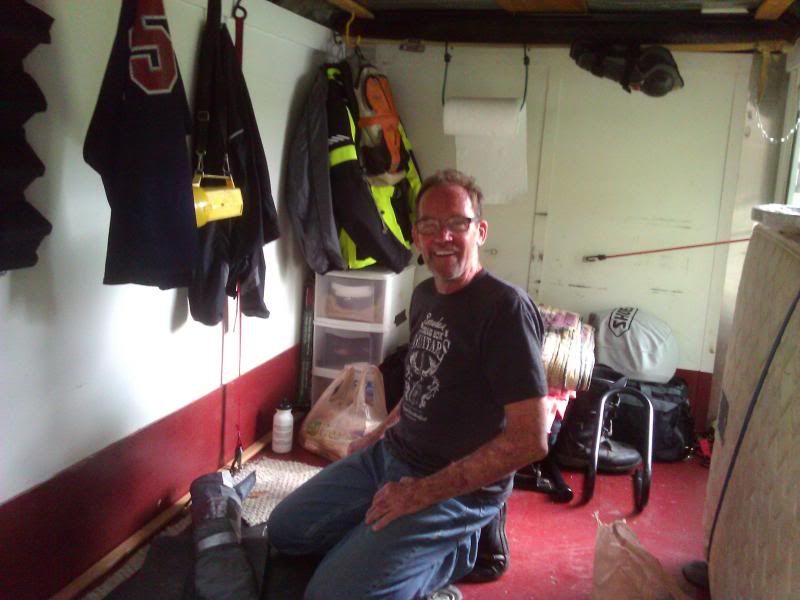 Wayne makes a MEAN Philly Cheese Steak.....I had 2.....someone had 3!!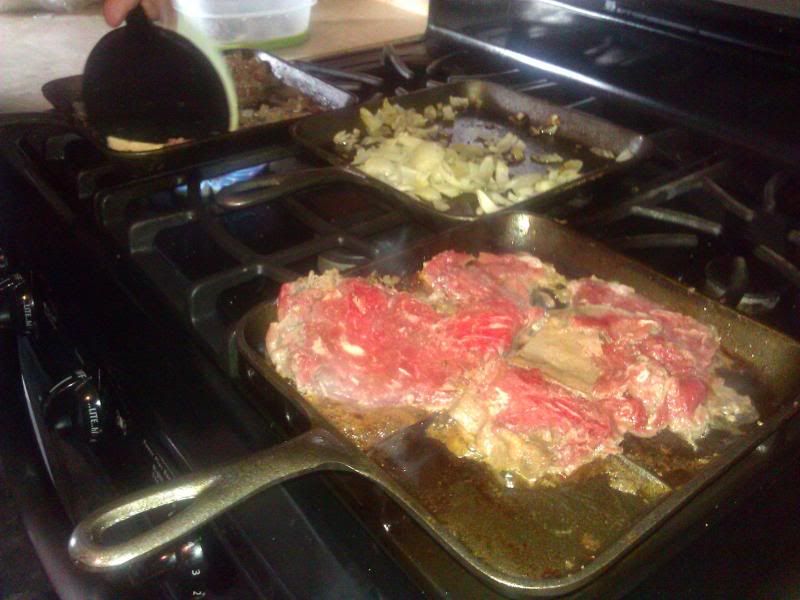 ---
Keep Loving Rides!
Saturday, my normally Cherokee Classic Tour turned into a 'Let's stay close to camp, because it was suppose to start raining at lunch Tour'!! We had a blast riding all the WAY Back Roads in the area before having lunch at Kram Bones! I didn't have my camera at the time.......but it rained during lunch (surprisingly accurate for a change), so we headed back to camp to wait it out. Around 3pm, we headed out again.........We did the River Rd......and got to see the new pavement that went just past the new 'Hard Climb' on the way to Murphy! It is not paved all the way through, though.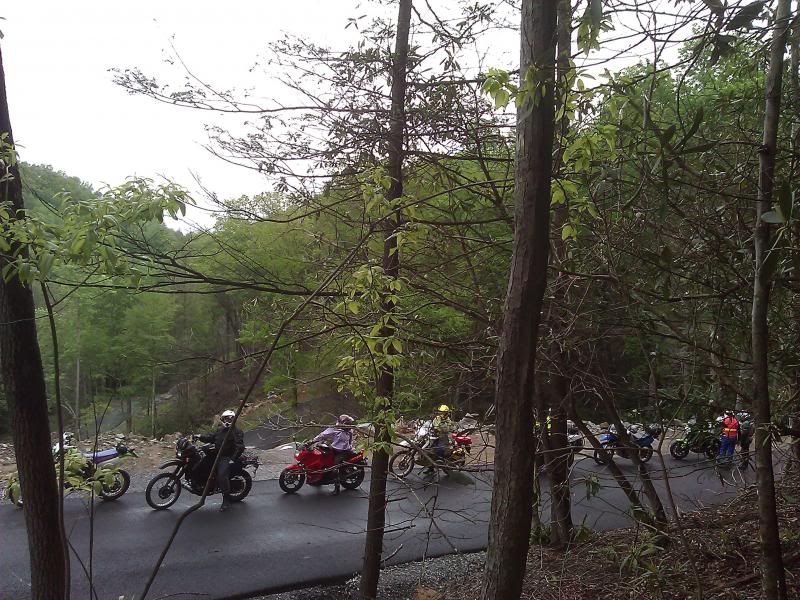 Sunday Morning, Wayne fixed us a mean breakfast!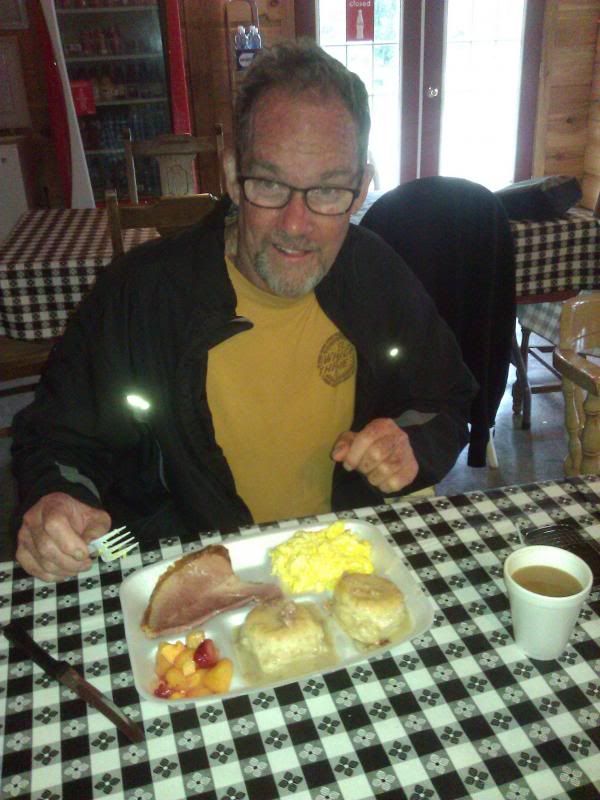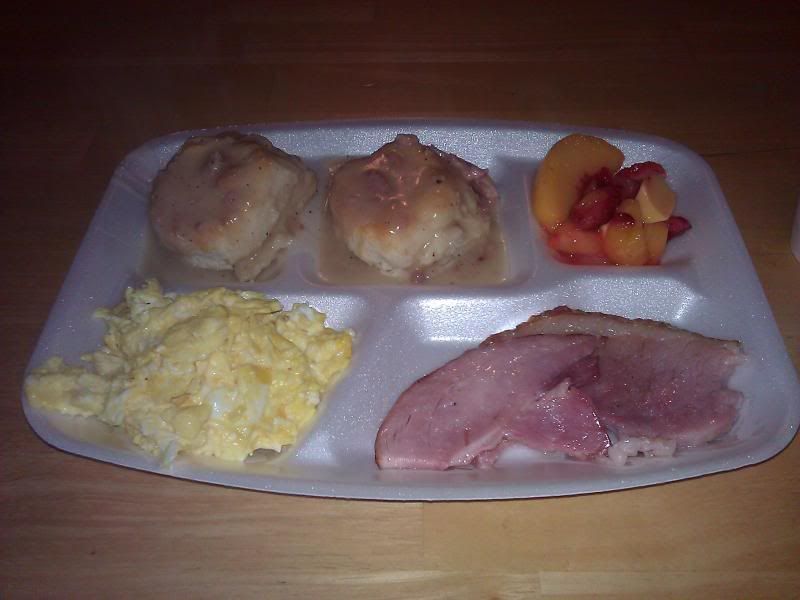 Alicia forced to try on this jacket.........a true Canadian......and a great sport! Hope you enjoyed your vacation, guys!
Keith sporting a sweet '07!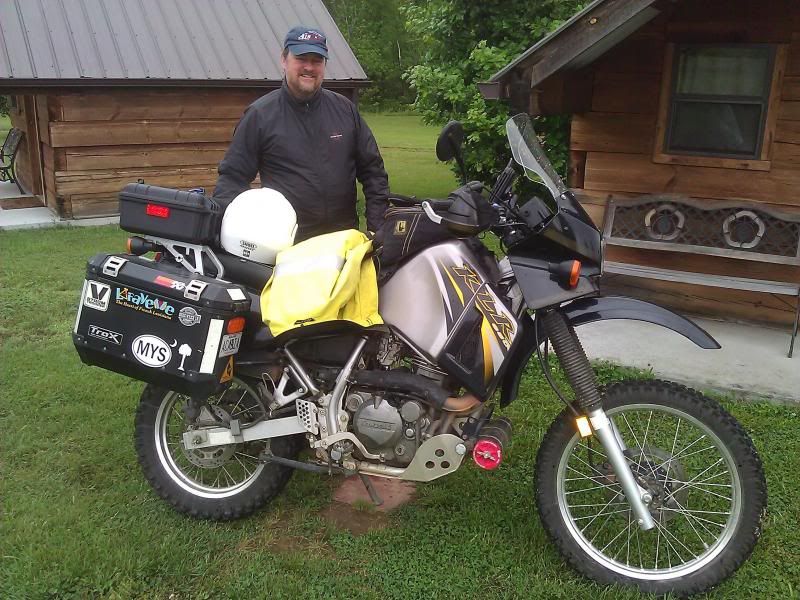 Emory has the fairly rare '03 model!
---
Keep Loving Rides!
Jason, Chris, and I had a great time riding up in the Citico area today, for our last ride of the rally!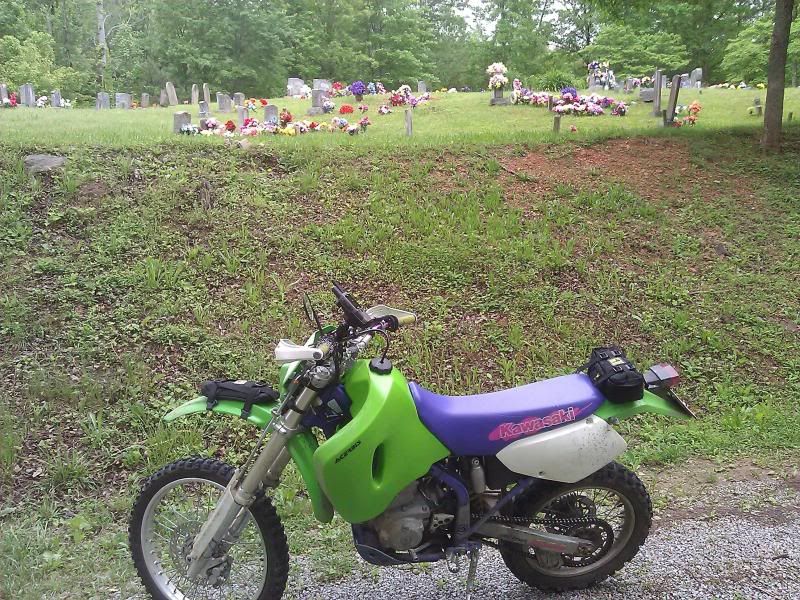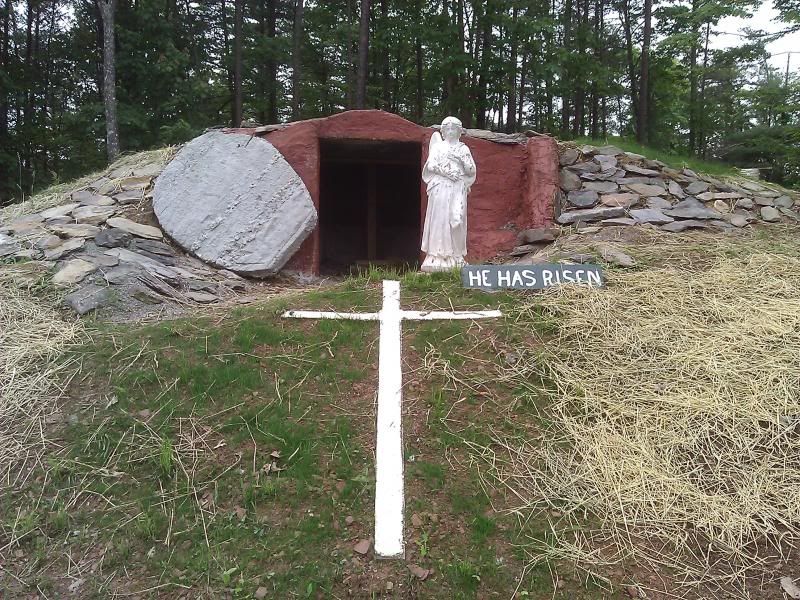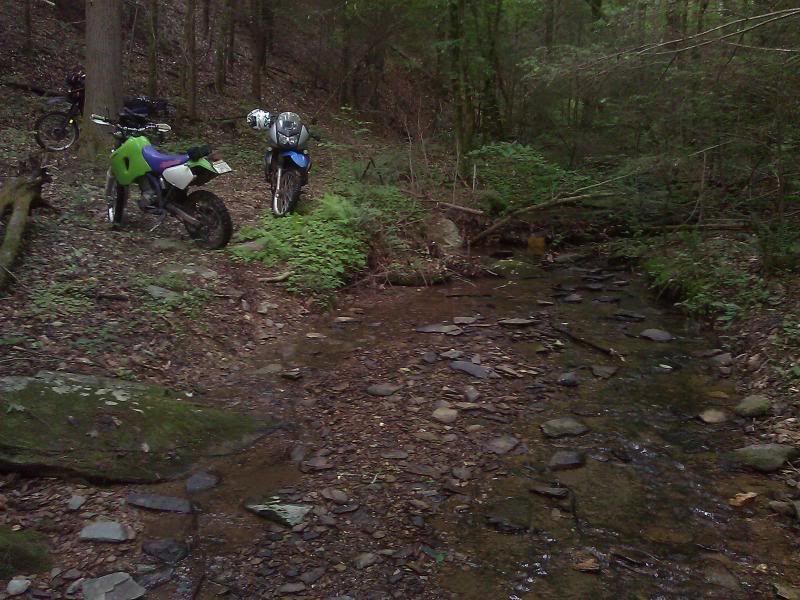 The last of the group before heading out!
Carson helping dad with Ken!
It was great meeting so many new people this weekend.....and of course seeing the old group as well! Can't wait to see everyone else's pics!!!
---
Keep Loving Rides!
3rd Gear
Join Date: Jan 2014
Location: Phoenix, AZ
Posts: 527
Looks like you all had a great time! Thanks for sharing the pictures!
Quote:
Looks like you all had a great time! Thanks for sharing the pictures!
Thanks! It's a great place to ride!
---
Keep Loving Rides!