Join Date: Sep 2006
Posts: 284
Yuma Proving Ground
---
While
---
Last edited by X6_Hustler; 08-01-2008 at

05:32 PM

.
3rd Gear
Join Date: Sep 2006
Location: Elk Grove, Ca
Posts: 990
Those things crack me up. I just look at them and start to laugh.
This one didn't do so well.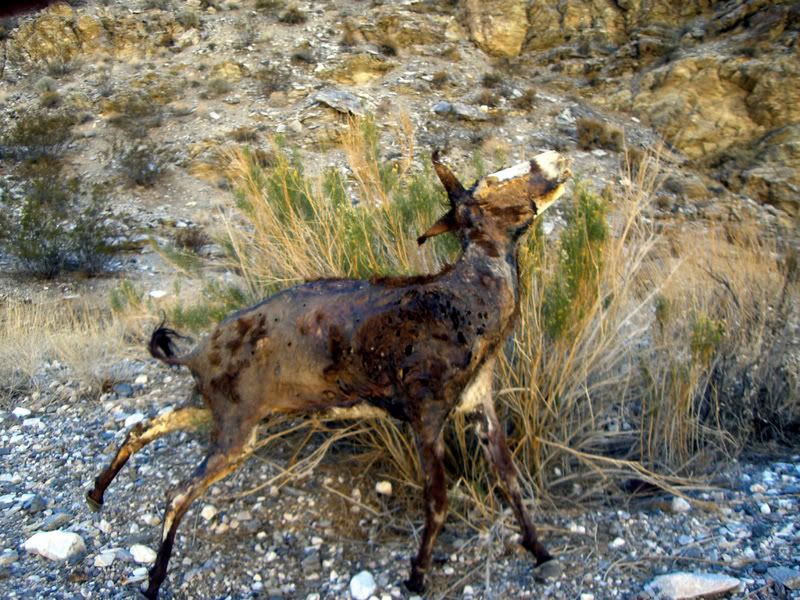 Hey Hustler,
Those look like Jerusalem donkies...they have a cross on their backs where their hair grows darker...the kind they had at the manger I was told. Pretty cool huh?
And Larryboy,
Looks like the poor creature got a wiff of you on your way through, or could it be that your hotness cooked the beast?!
On serious note,
where's your trip report on here? Please don't tell me you linked it
---
Hugs,

~Swish~


[COLOR=#a33224]It's not whether you get knocked down, it's whether you get back up. [/COLOR]


[COLOR=#a33224][FONT=VERDANA, ARIAL, SANS-SERIF][SIZE=1][I]-Vince Lombardi[/I][/SIZE][/FONT][/COLOR]

[COLOR=#a33224][IMG]http://<!-- Facebook Badge START --><a href=[/IMG][/COLOR]
2nd Gear
Join Date: Oct 2006
Location: South of Spokane
Posts: 477