2nd Gear
Join Date: May 2008
Posts: 153
My 1st Mini-excursion on my 2005 KLR in GA
---
Hey everybody. Got home a little early today, and I got the itch to do a little exploring. I did a google map search of my area, picked a road that led up to Lake Allatoona that had the least of amount of houses/traffic, put my helmet on, and tore off. It only lasted about 2 hours, but it was a blast! I didn't make it all the way around the lake, but the scenic backroads were great, and I stopped at the Georgia National Cemetery. It was a winding ride off the main road to get to it, but it was beautiful scenery once I made it to the top of the mountain. Found a little dirt road that was parallel to some power lines, followed it for about a half mile, but I wasn't sure where I was, and daylight was fading, so I thought I would save it for another day. I'm sure there are quite a few dirt roads out that way that are legal for Dual-Sports. Here are a few pics of my little journey today. I'm not a professional photographer, so this is the best I could do setting the camera on my helmet with the self-timer!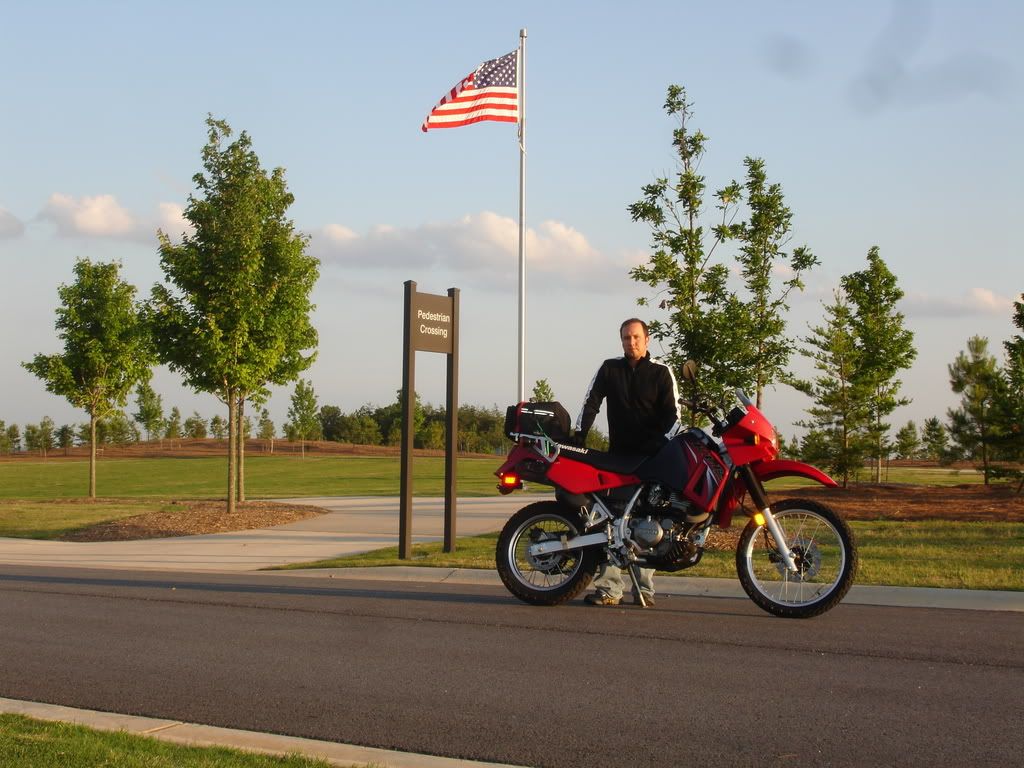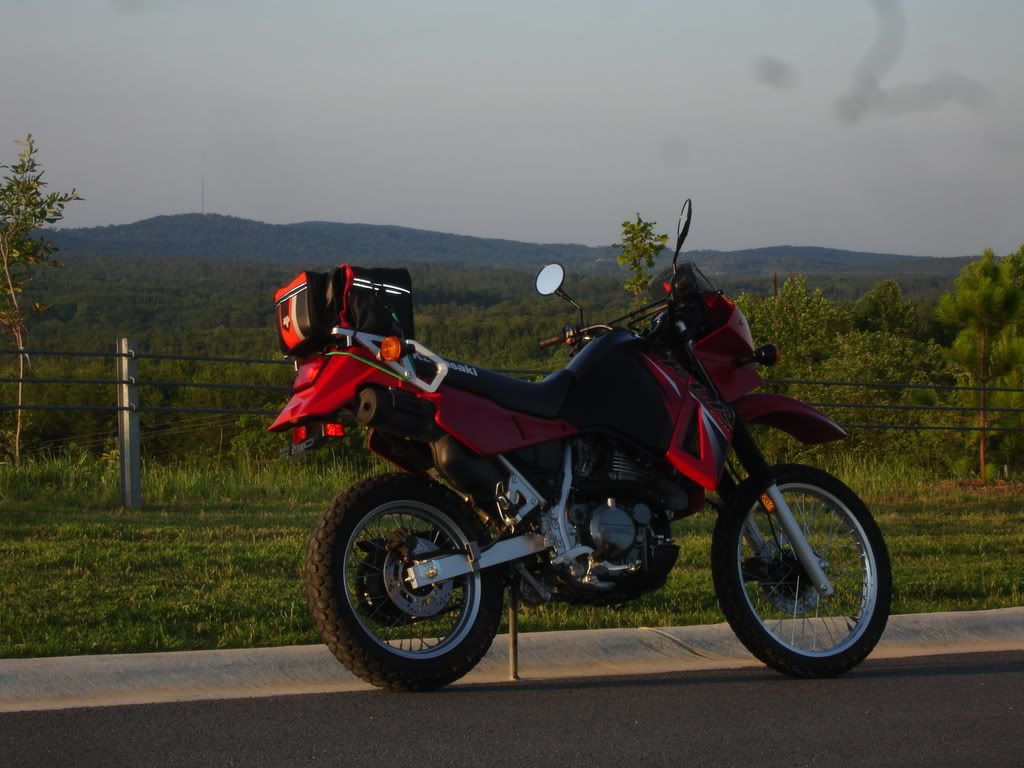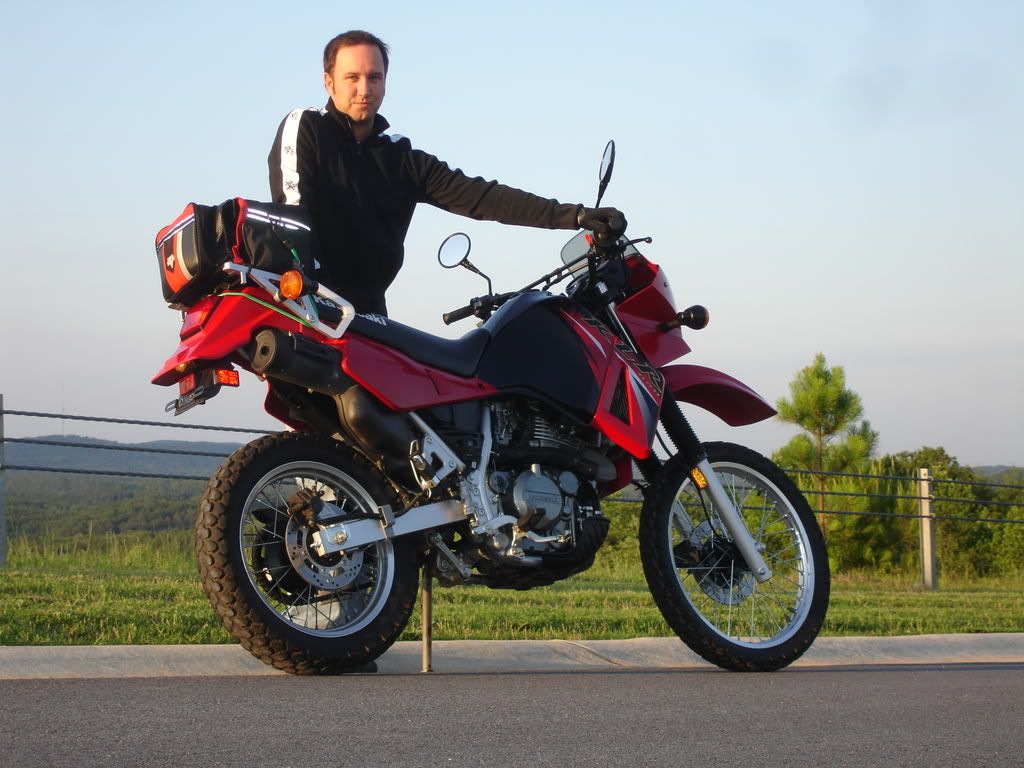 my first off road experience
Looks like a great afternoon ride Rick. Excellent pics. Keep us posted with more
.
Nice looking bike. You are real close to some excellent riding; street and dirt.
If you're interested, the 'Bat out of Helen' Ride is coming this month. Here's Bob's message:
Ok I am going to shoot for June 21 . We'll be meeting again at Unicoi State Park parking lot on the south side of the lake on Ga 356. 9:00 AM. From the south (ATL) I-85 to I-985 , road changes to Ga 365 , make left on Ga 384 Duncan Br RD go to end and turn right onto 75/17 towards Helen. Go thru Helen and turn right on Ga 356 about 2 mi the meeting spot will be on the left BEFORE the bridge over the lake. I'll give a 15-20 min window for latecomers. Hope to pull out by 9:30 or so. We'll lunch on the road but bring your usual snacks , water, etc. Easy ride real laid back all welcome.

Thanks

DB (DulcimerBob)
Here are pics of last years ride in October.....
http://www.klrforum.com/showthread.php?t=3131
Forgive the first few pics of me, mrs._cherokee, and the pups.
Check the thread out here:
http://www.***********/forums/showthread.php?t=44136
---
Keep Loving Rides!
2nd Gear
Join Date: May 2008
Posts: 153
Helen Excursion
---
Man I'd love to go, but I'm going out of town June 20-July 12. Anything going on after that? Keep me posted. That ride from Helen seems like just what I was looking for too! I am chompin at the bit to get on that bike and git r done!
Rick