2nd Gear
Join Date: May 2008
Posts: 153
Up to the lake...started out sunny...but the weather turned on me
---
Took the KLR for a long afternoon ride. Started out sunny, started pouring rain about 45 minutes after I left my house. I had my route map in the map holder of my tank bag, so I wasn't gonna quit until I followed the entire route that I had planned. The rain only lasted 45 minutes, but it was a steady. I slowed the pace a bit, and just enjoyed the ride. Didn't get as many photo ops as I would have liked, because of the rain, but here are a few. As I am posting these pics, I am realizing that my bike is the main focus of all the pics. Guess I'm just so proud of it! Although I feel that she deserves no less, next time I'll get more scenery in the background and just a tiny bit less KLR!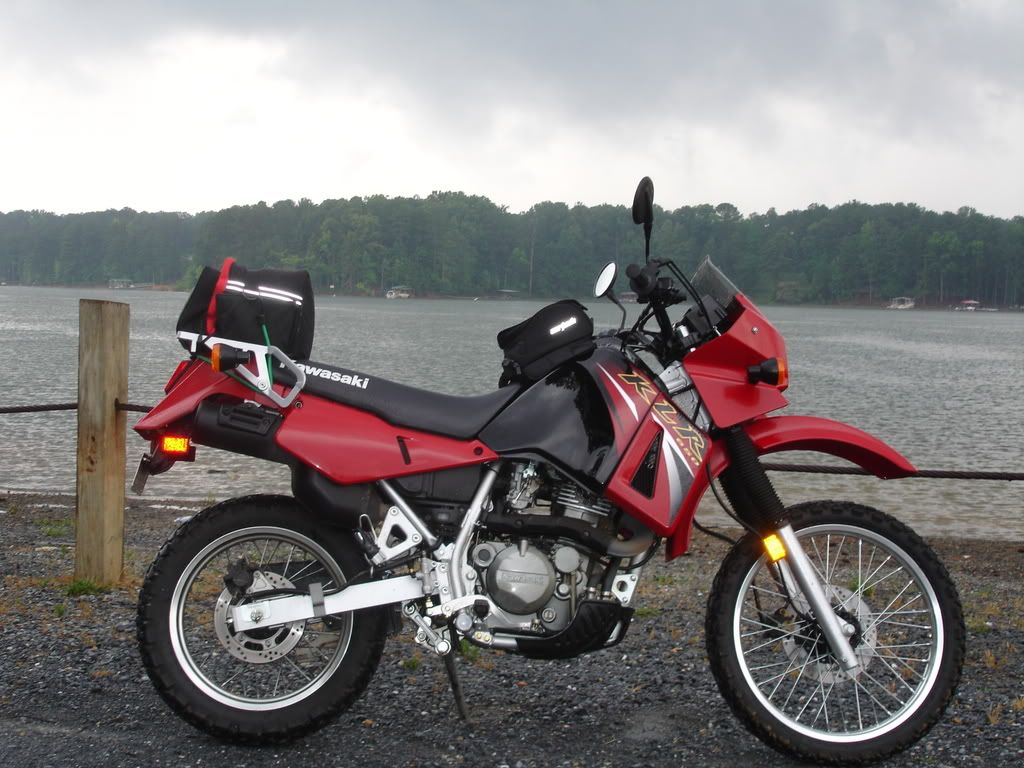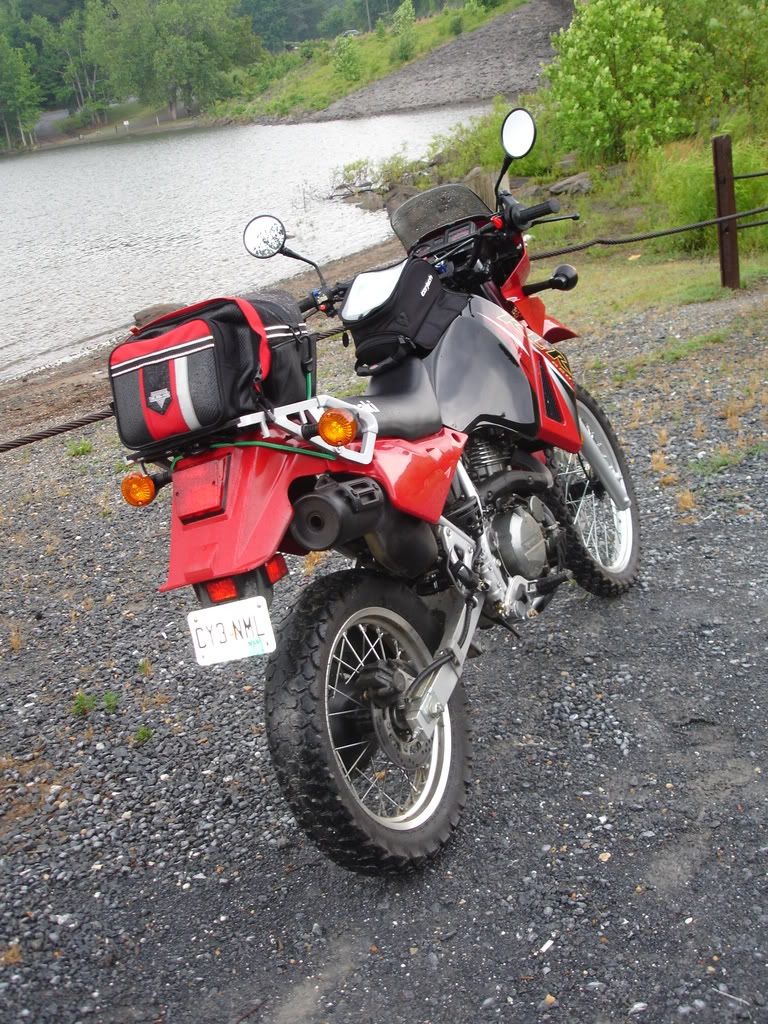 P.S.- I ordered new tires yesterday...the original stock rear is gettin really worn in the center. I'm going with the Avon Distanzia's. I don't do much off roading, and I wanted a tire that was great on pavement and some gravel roads and whatnot. We'll see how they do.
Nothing wrong with having a center piece,
....
A guy at work once said, scenery is nice, but if you don't have a focal point, ie: individual or ???, then it is just a picture. Keep the bike in the pics
it makes it personal and more interesting.
1st Gear
Join Date: Mar 2008
Location: TDY
Posts: 57
Put the bike in one of the bottom corners if you want more of the landscape. Works even for pictures of people and landscapes.