Bat Out of Helen Ride - Longest Day of the Year!
---
The first Bat Out of Helen Ride was last year during Octoberfest in Helen, GA. If you haven't been there, it is an exciting time. The ride last year was enjoyed by those that attended so much, dulcimerbob decided to add a Spring run into the mix. Well, since the ride was on June 21st, it actually was the first day of summer so I decided to name it the Longest Day of the Year run. Anyway, we had a great time and hope you enjoy the pics.....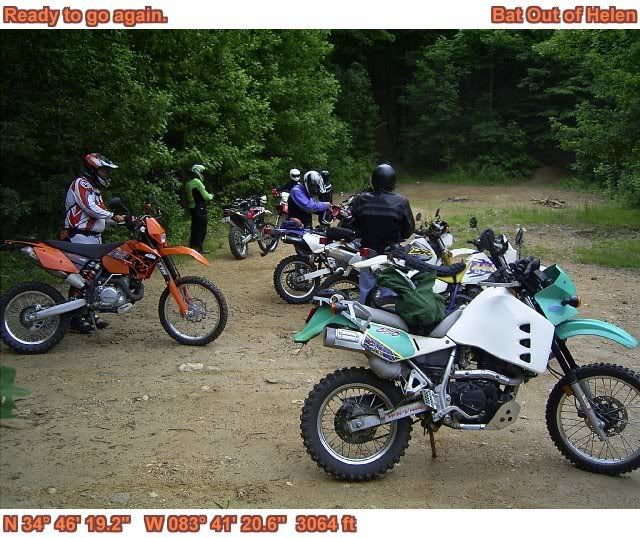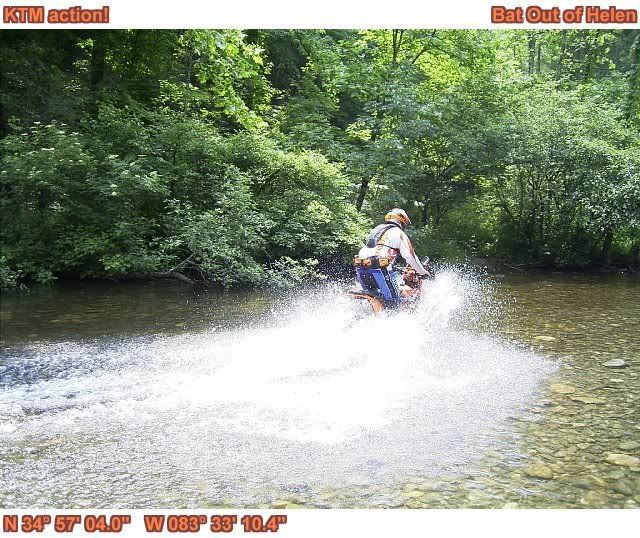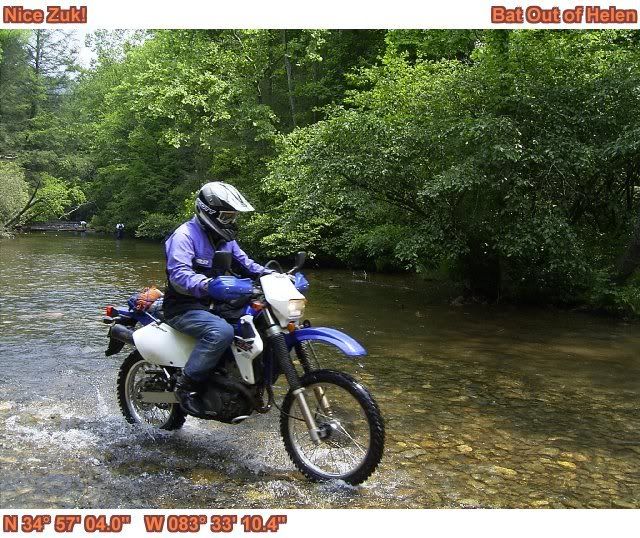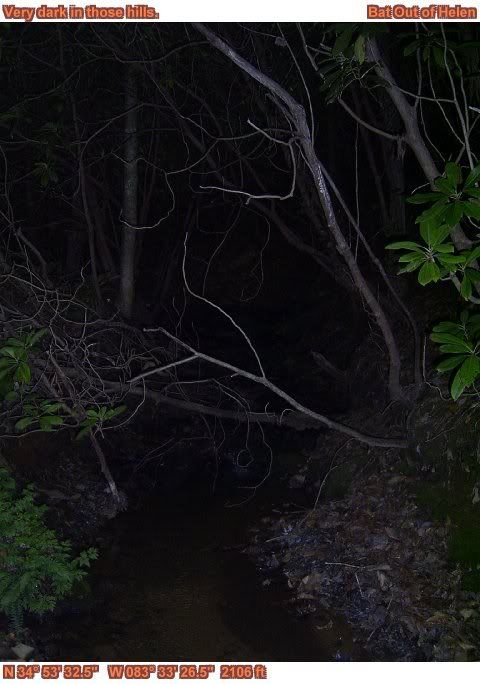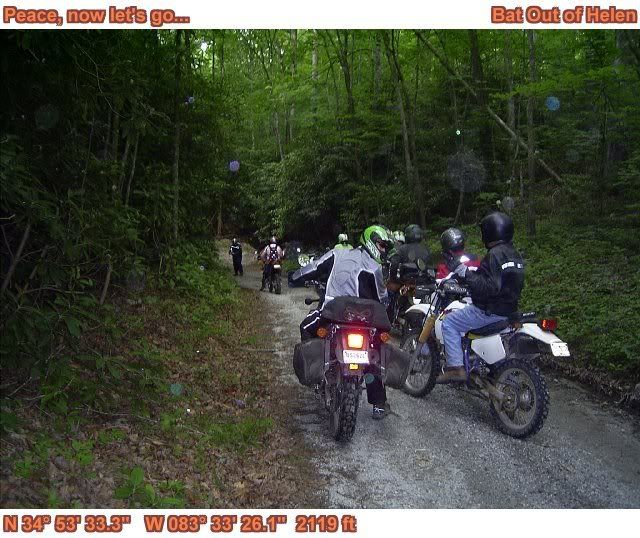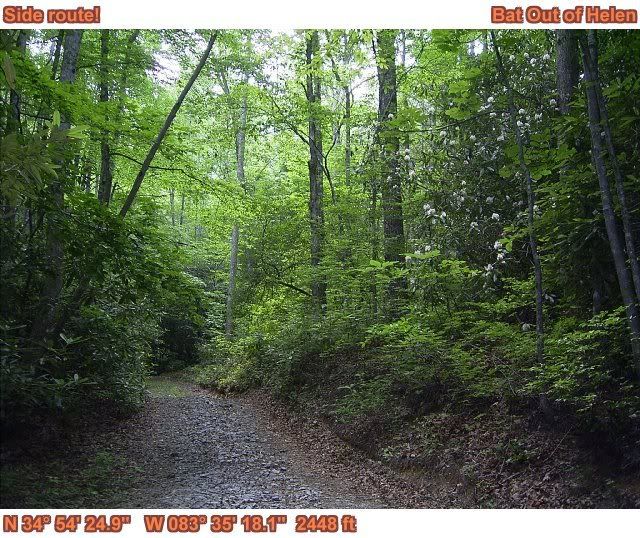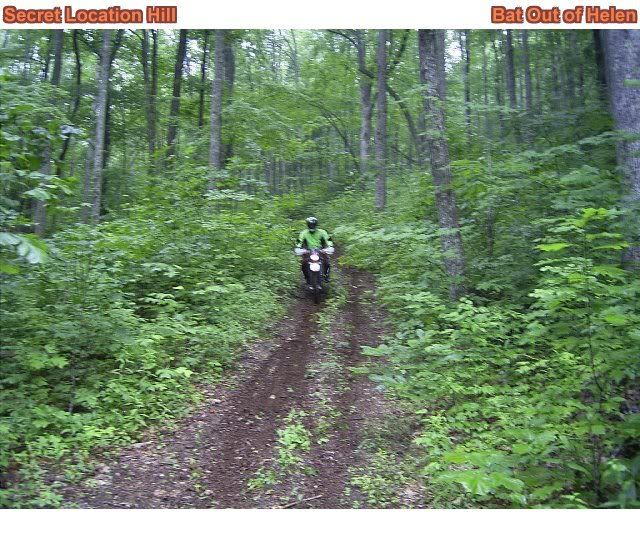 Great to see everyone, again. Videos coming after I get back next week.........
---
Keep Loving Rides!
---
Last edited by cherokee_chuck; 06-22-2008 at

09:30 PM

.
Some great pics and sweet looking ride...
Here's pics and commentary from GaThumper.....
12 really great guys showed up for Dulcimer Bob's 2nd Bat Out of Helen ride on Saturday the 21st of June. We met at the usual place, Unicoi State Park just north of Helen GA and had a nice mix of riders young and old and all makes of bikes.
There were of course several KLR650s (DUH) including our fearless leader, Dulcimer Bob from Cleveland GA, the not-so-infamous Jim Jones from Murphy NC, three guys from Tennessee including rcwest, David aka Drutbike, and some guy (Cherokee Chuck) on a Barbie Doll motorcycle!
There were two old guys (James aka GaThumper and Steve) on Suzuki DR350s, a DRZ400 from Florida, a Kawboy on a Husky TE610, a Gurley guy on a KTM 525 from Appling GA, and a Big Red Pig (Honda XR650L)! If I missed anyone or missed insulting anyone it wasn't because I didn't try, I'll get you next time.
We had a great ride, saw some beautiful countryside, ate a good meal and had fun and fellowship for about 8 hours. We got wet in the creeks and the Tallulah River, and some of us got wet on the ride home.
I'm terrible with names and had too many to remember yesterday, but I'll try to get as many as I can. Please let me know if I get a name wrong and I'll correct it!
Here we are at the (not so) secret meeting place...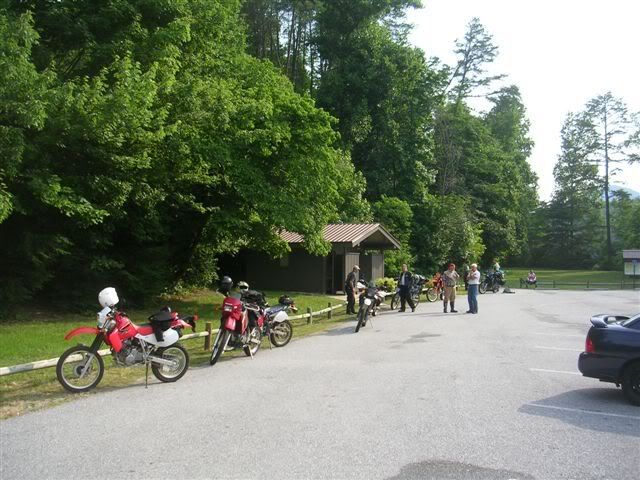 and this is the Hooligan crew who split from the group for a quick run up the back side of Tray mountain to look for rocks!
The Hooligans meet up with the "Normal" guys near the top of Tray Mountain.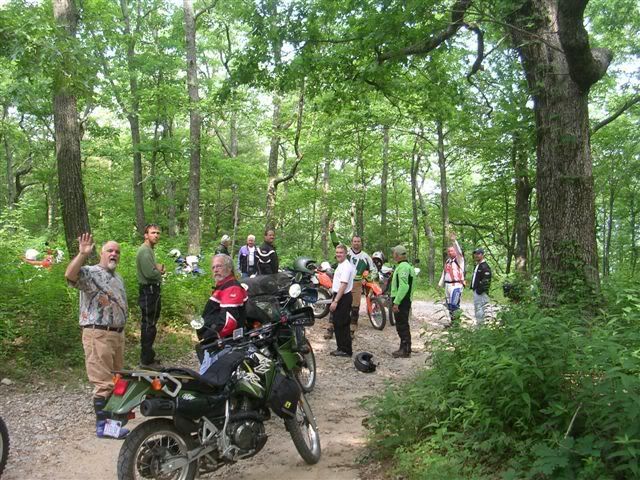 Group Photo minus me.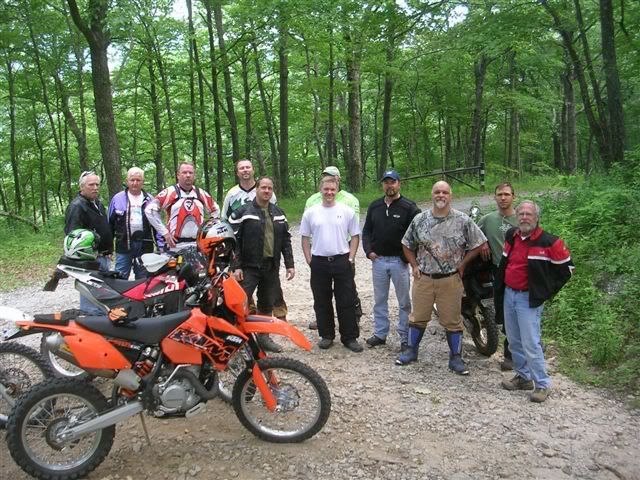 Cherokee Chuck found some water to give Barbie a bath.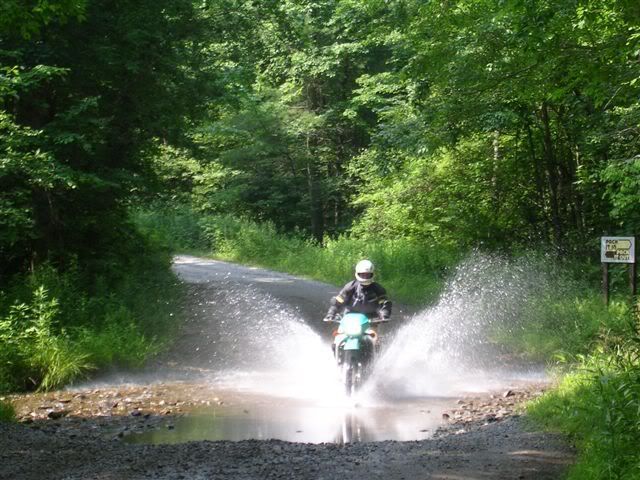 Here's a few shots from the slab section between Helen and the Tallulah River.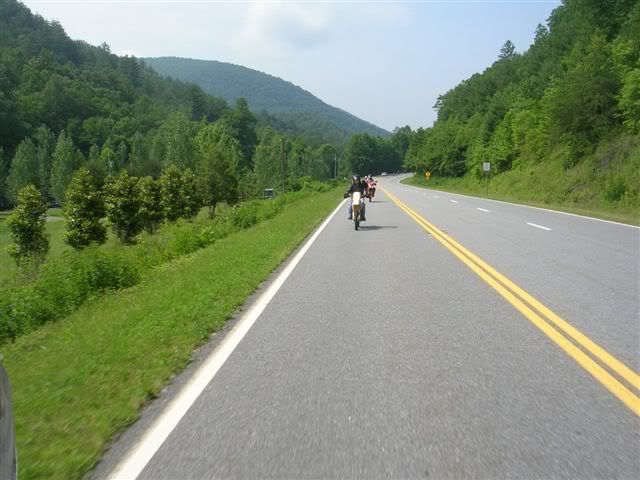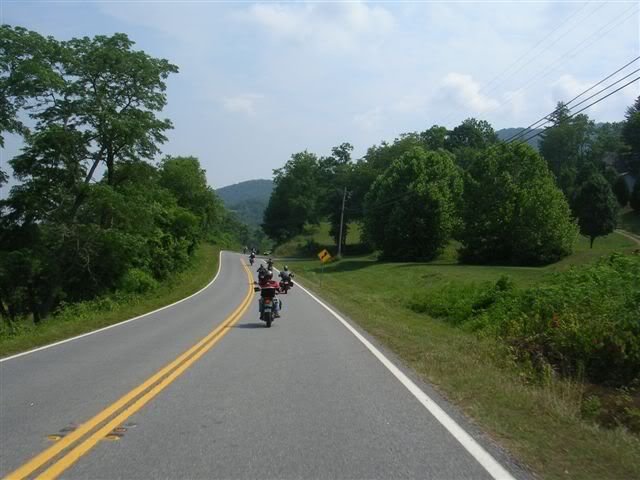 Chuck hamming it up for the camara, or showing me his new boots, I'm not sure?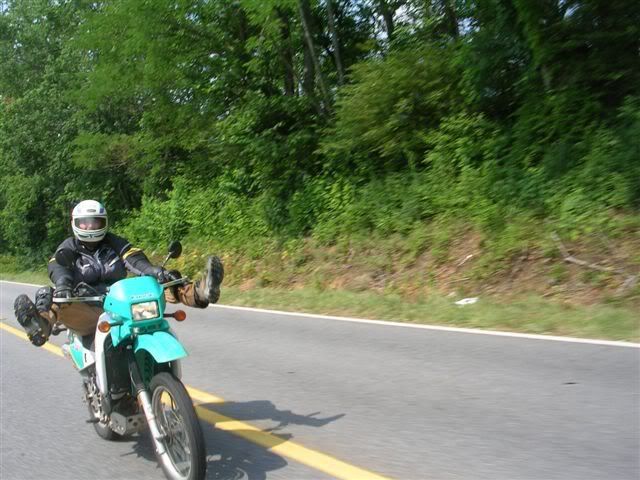 kawboy riding his new Husky TE610, may he will change his name to huskyboy?
The "not-so-infamous" Jim Jones.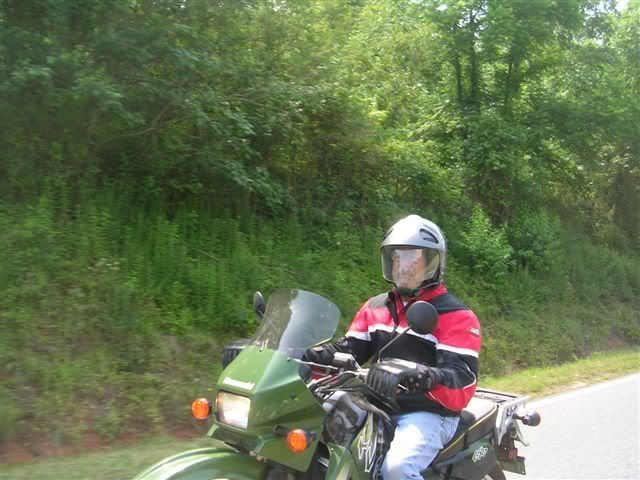 I think this is Rod aka rcwest from Ooltewah TN.
The next four names I'm working on but my memory was never that good and since I passed the big FIVE-OH this year I have an official excuse.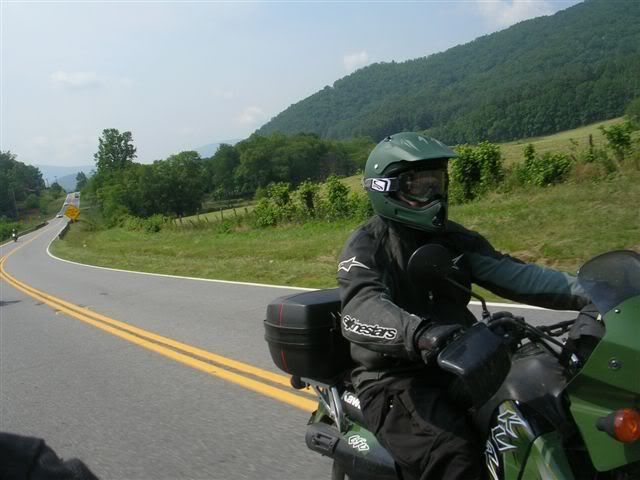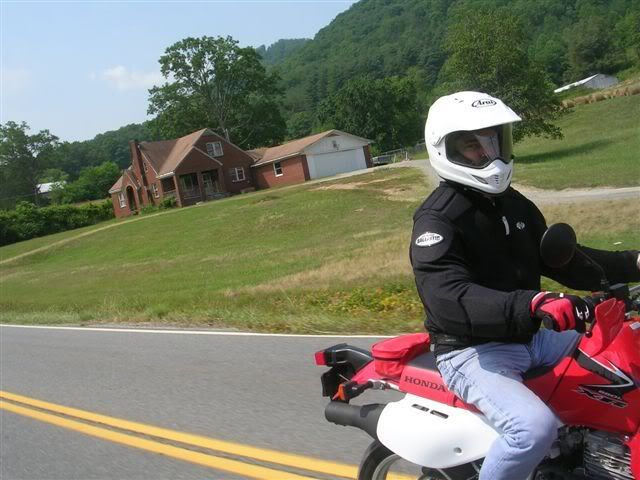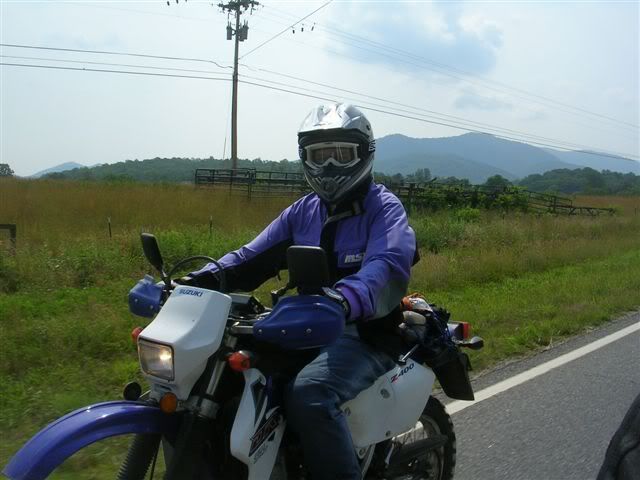 Joe from Appling GA (It's easy when your forum name is your real name!)
Nice looking group!
Here's our fearless leader, Dulcimer Bob from Cleveland GA! Thanks Bob!
Hittin' the curves on Upper Hightower on the way to Charlie's Creek.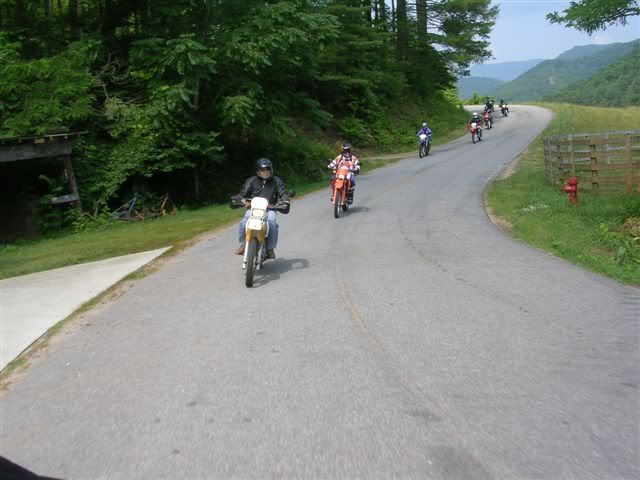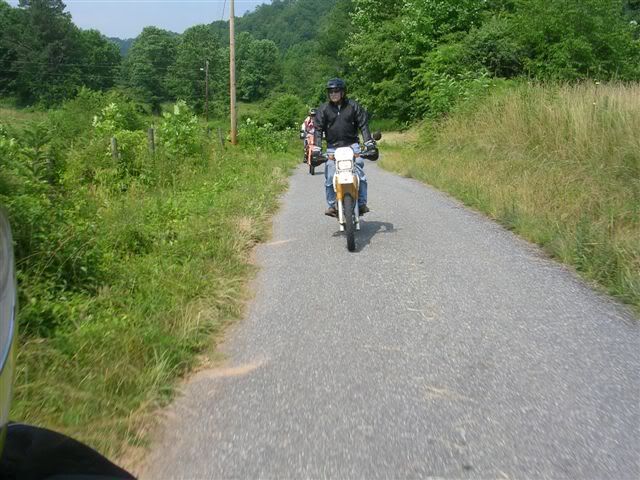 And running out of pavement, just the way we like it!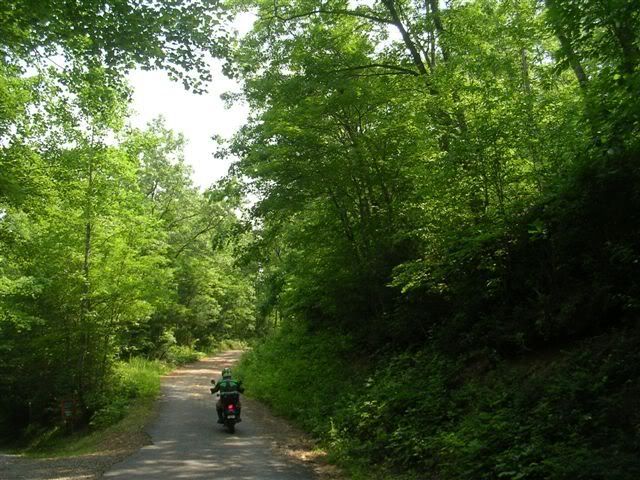 ---
Keep Loving Rides!
Water Break and a little side trip for some.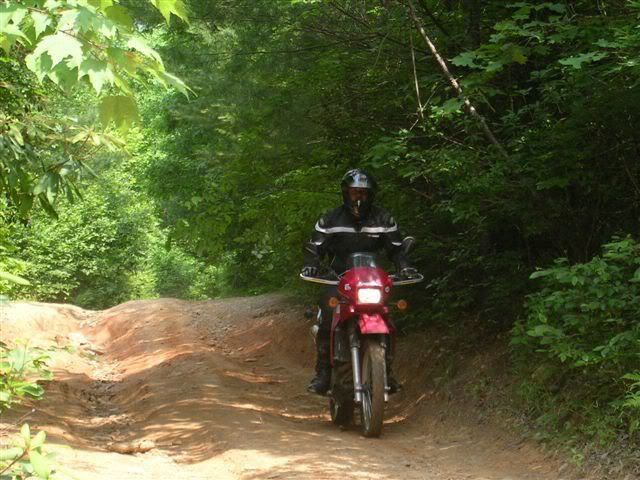 Yes, that's Cherokee Chuck walking on the water again!
And here's the REAL Water Break.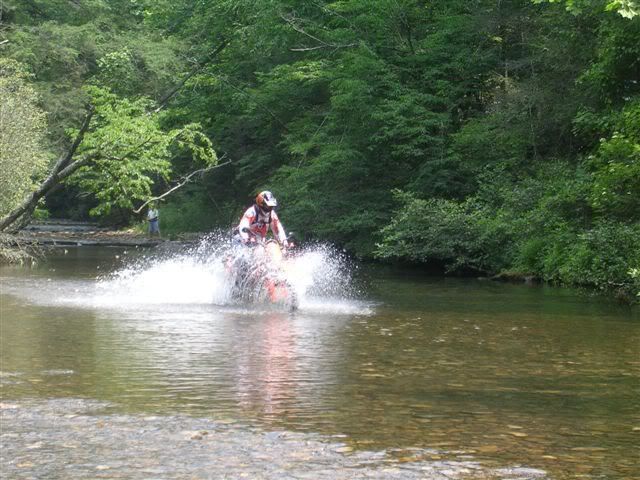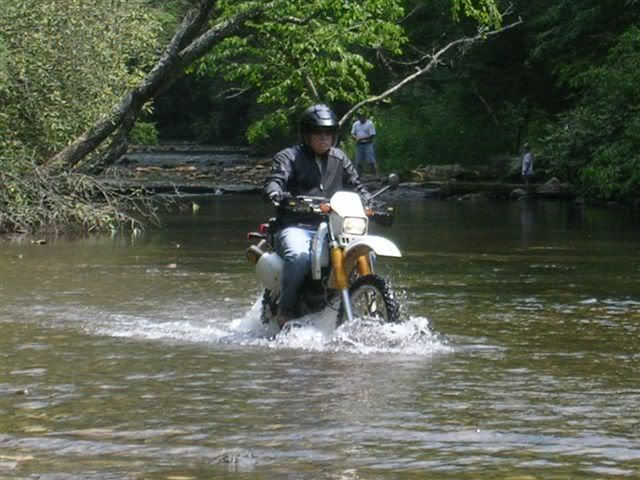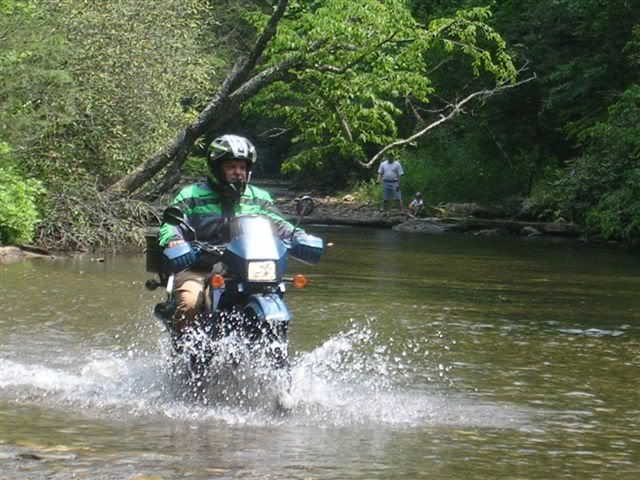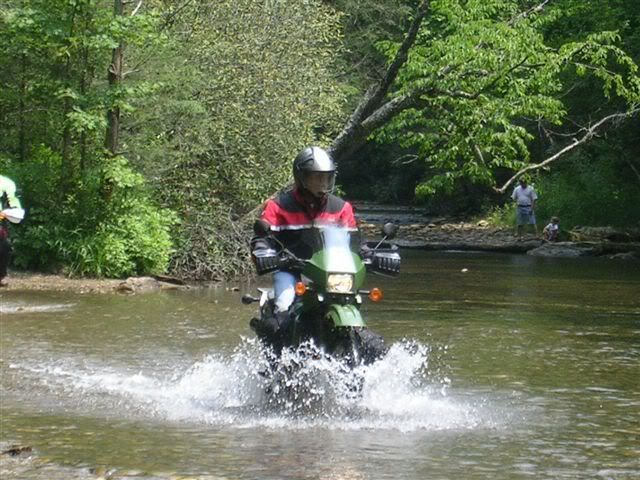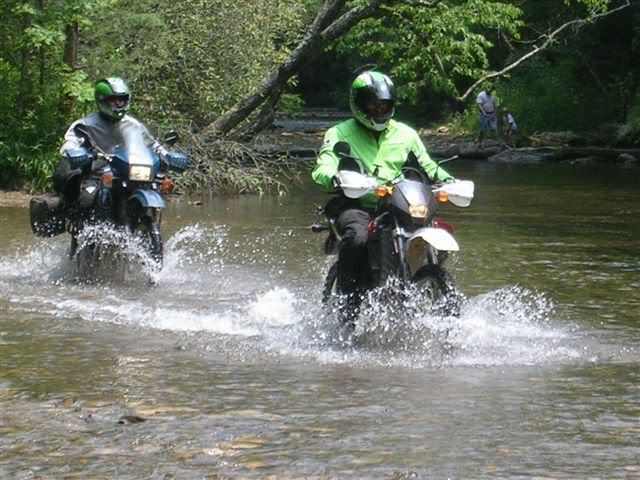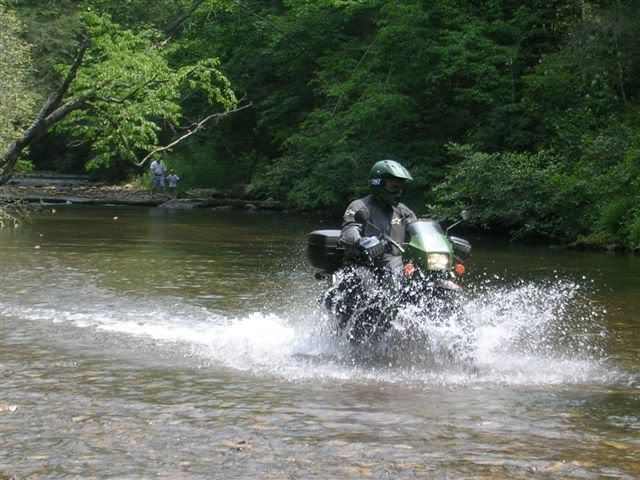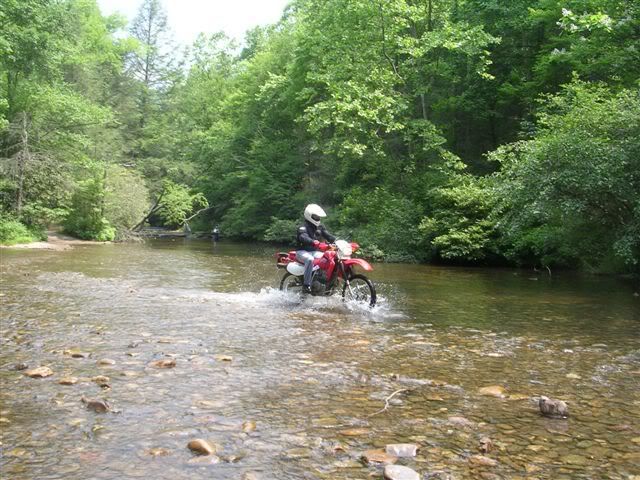 And wrapping it up with FS163.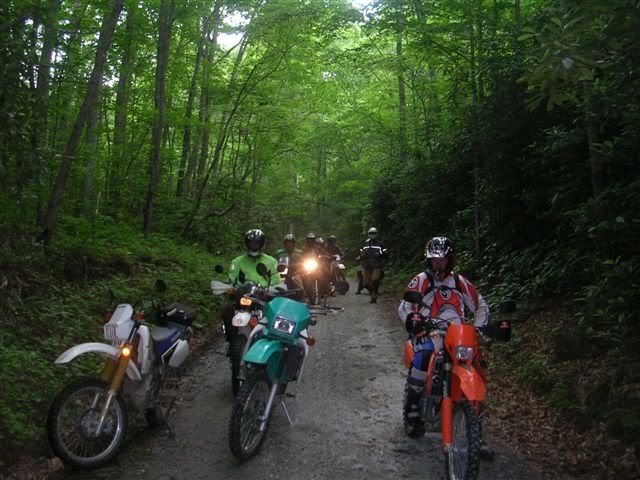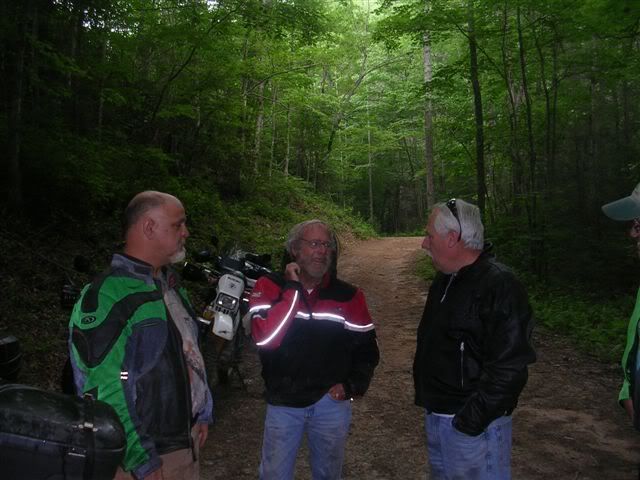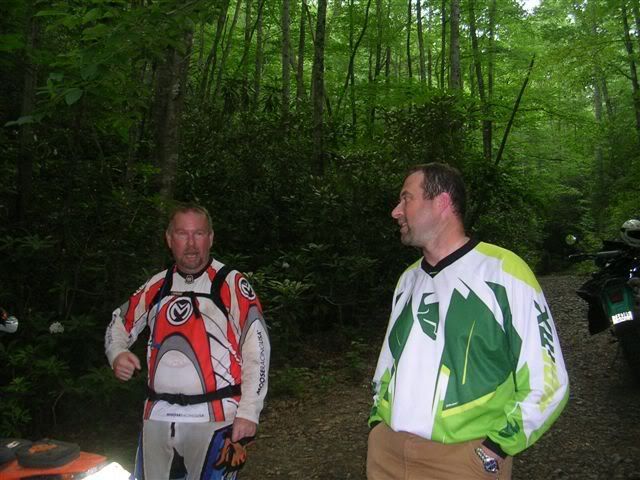 ---
Keep Loving Rides!