Another Road Trip
---
Well I logged another 1000 miles on the '07 KLR this past 4th of July weekend. I left on the 3rd of July and rode to Missula MT by way of US 12 up along the Clearwater River in ID and then over Lolo pass. The ride over was hot, way to hot. The temps were in the mid to upper 90's the whole way and me insisting of riding with all the gear made for some stinky riding gear.
Here is the first pit stop near Dayton WA on US 12.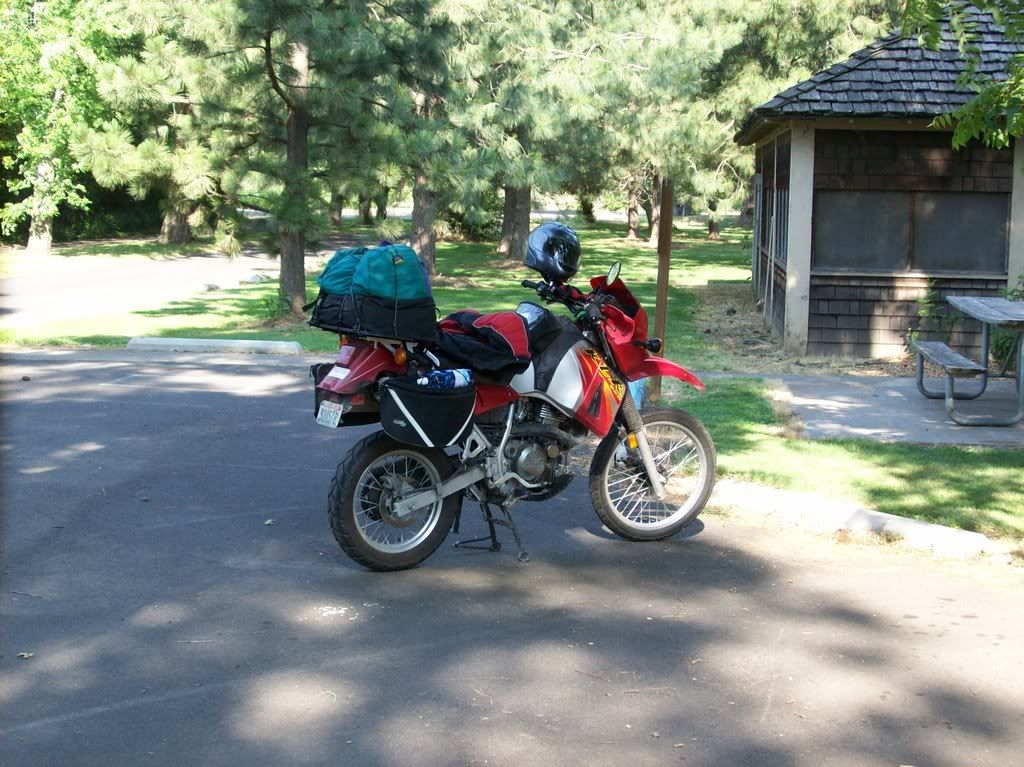 Here is where I ate lunch along the Clearwater river, sorry about forgetting to take a pic of the river.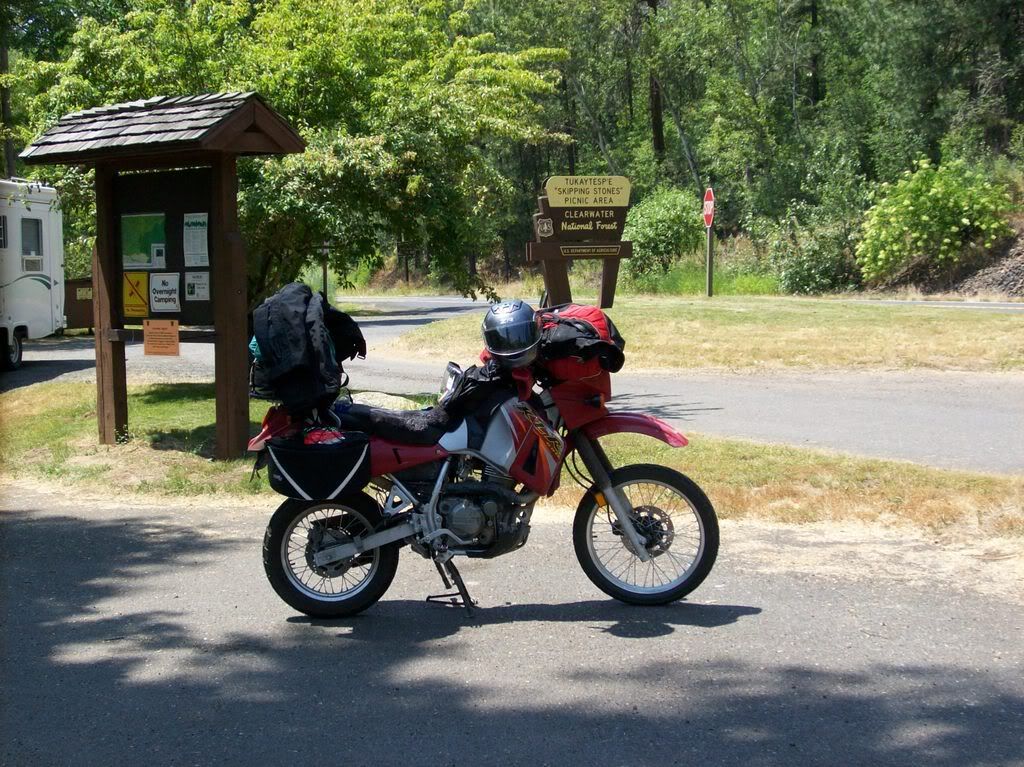 While there I went to the 110th annual Arlee MT PowWow. I had never been to a pow wow before so it was very interesting.
The parade on the 4th.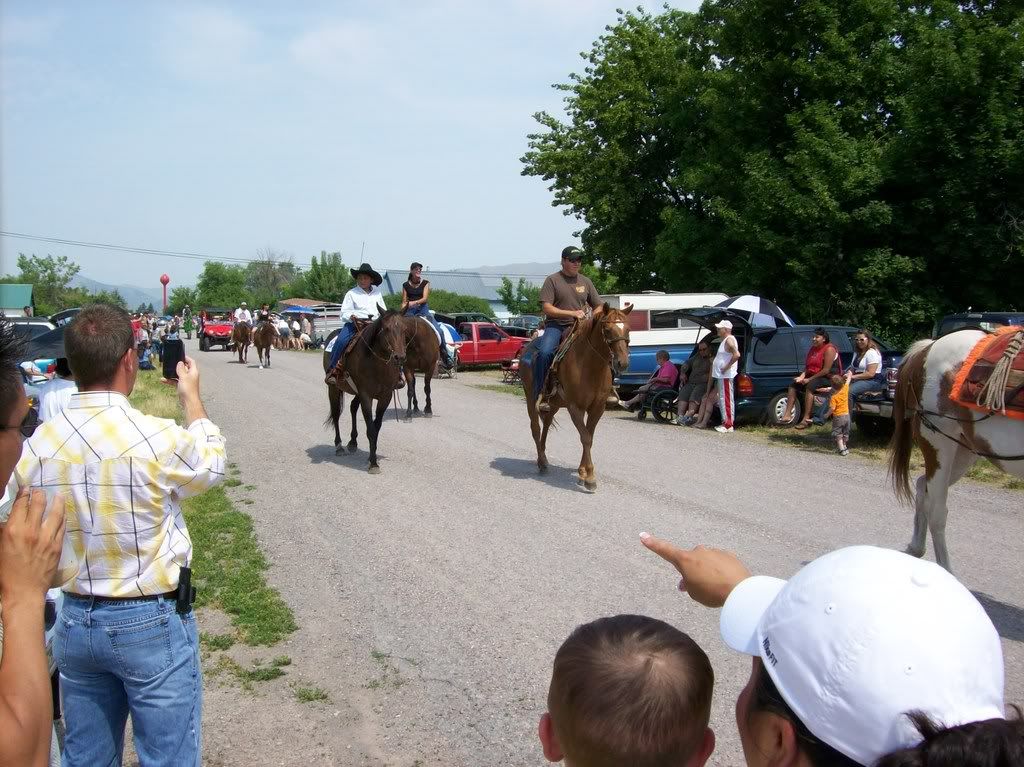 Some of the action!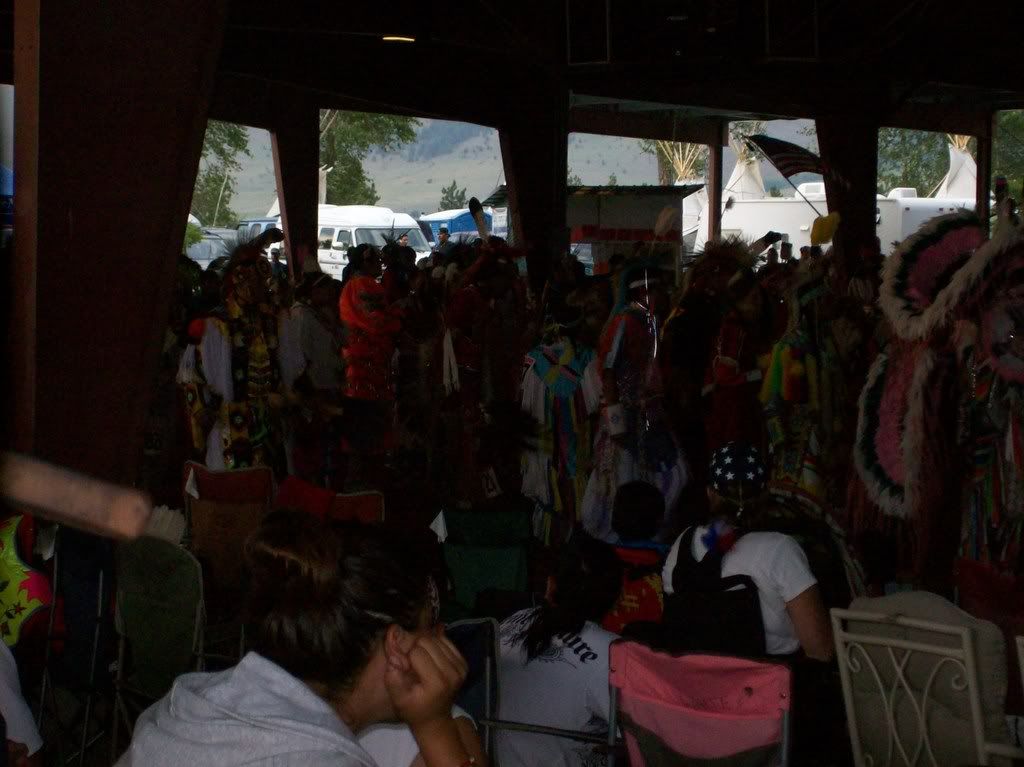 And one of the dancers, I think he place high in the finals.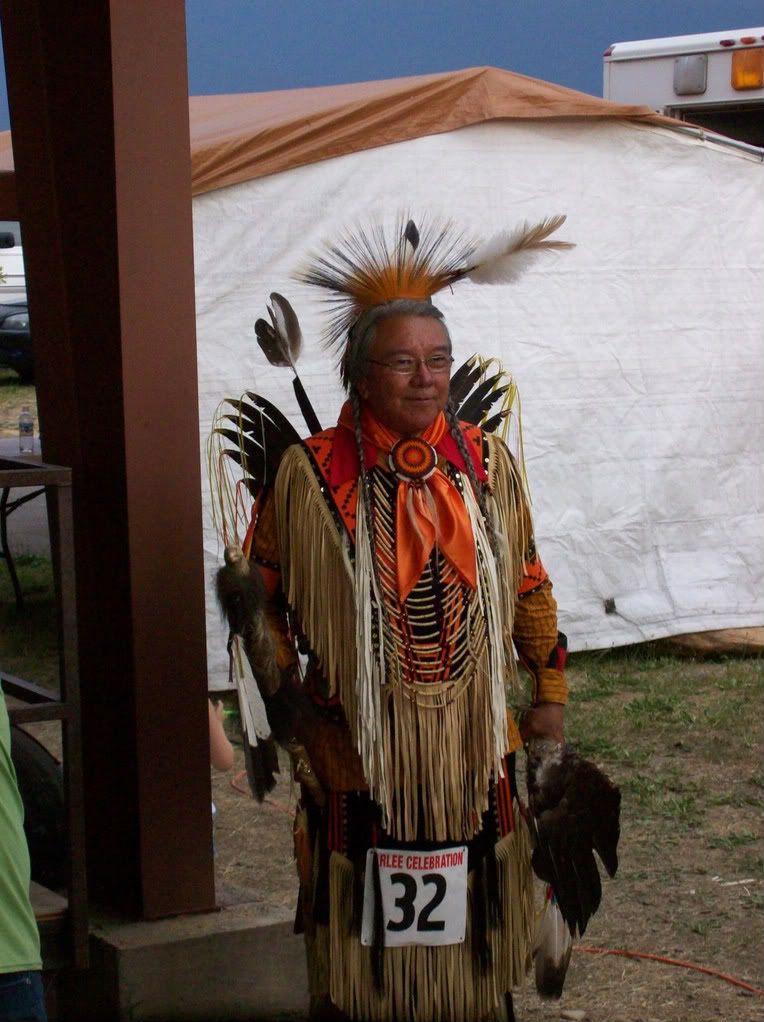 On Saturday the 5th I went riding out into the hills for some fun.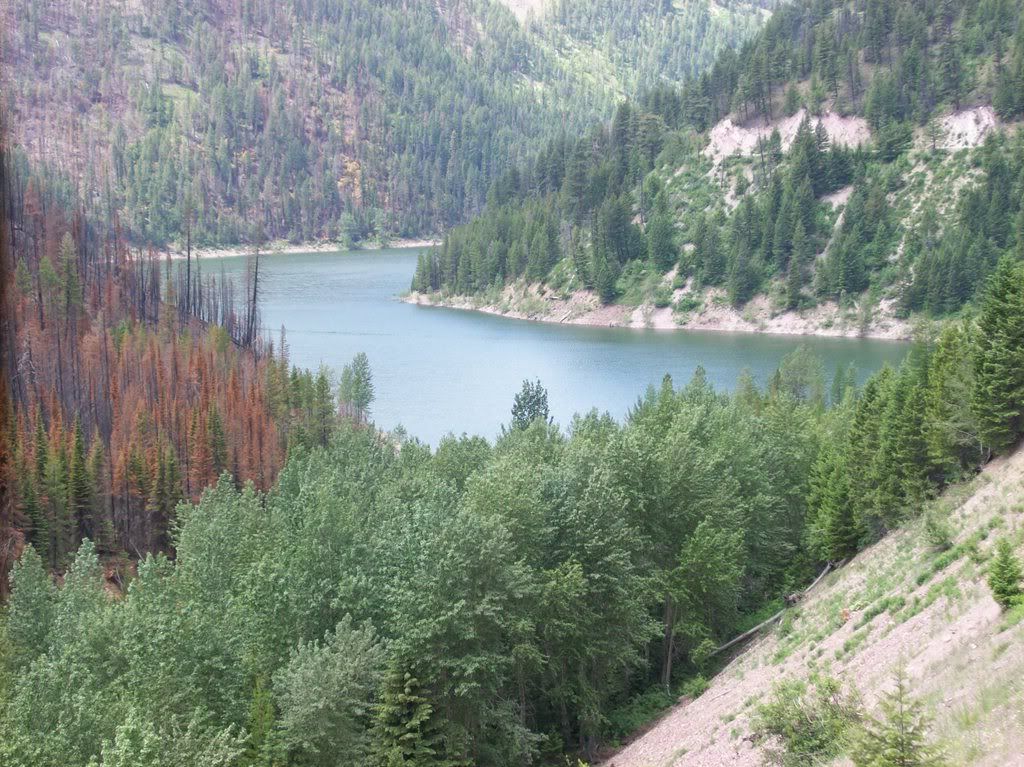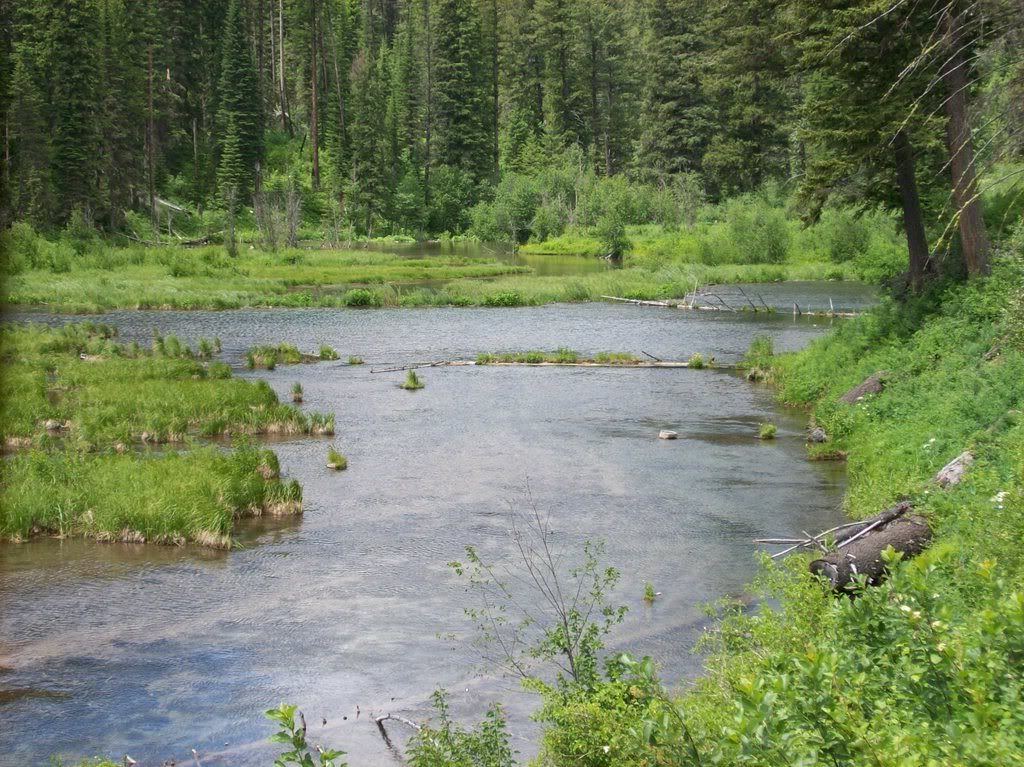 And me posing for this one,,,,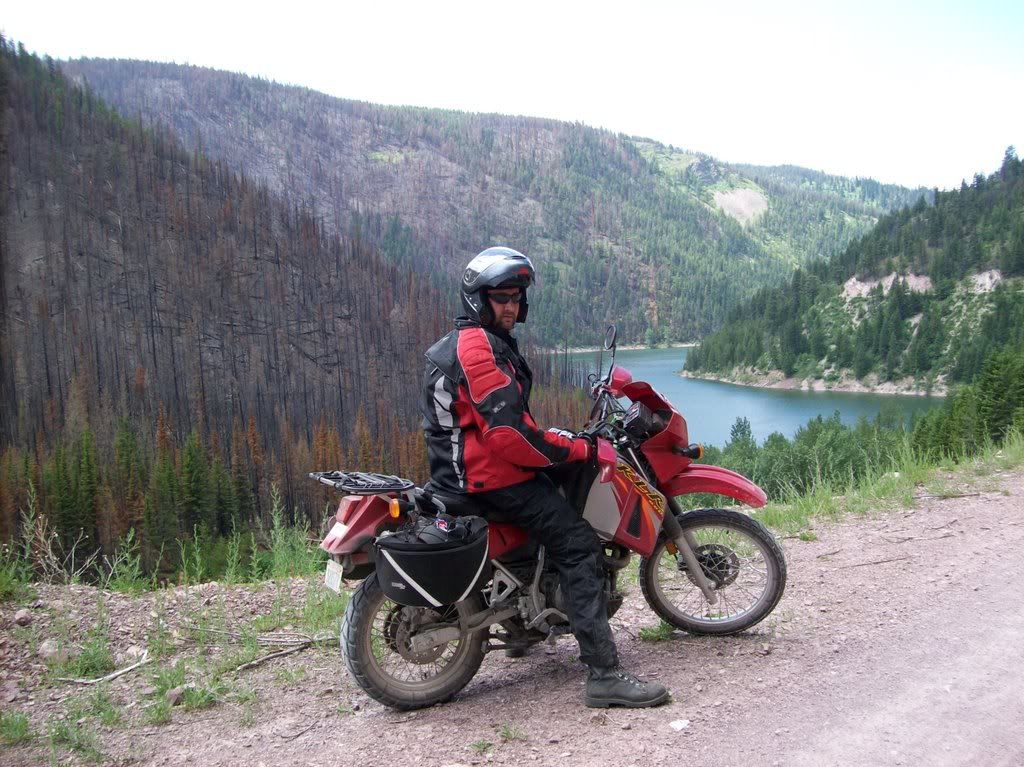 And here is where we turned around. I wasn't willing to try this one.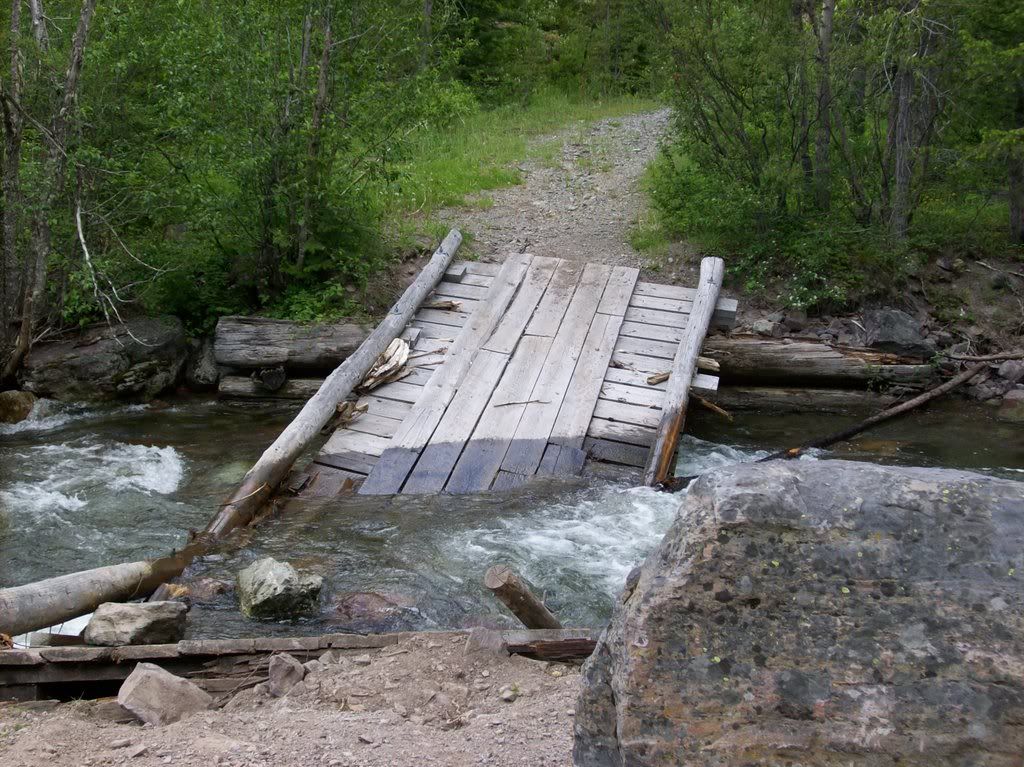 On Sunday the 6th I went riding up to a lookout (Flathead Lookout)
and here is overlooking the town of Arlee,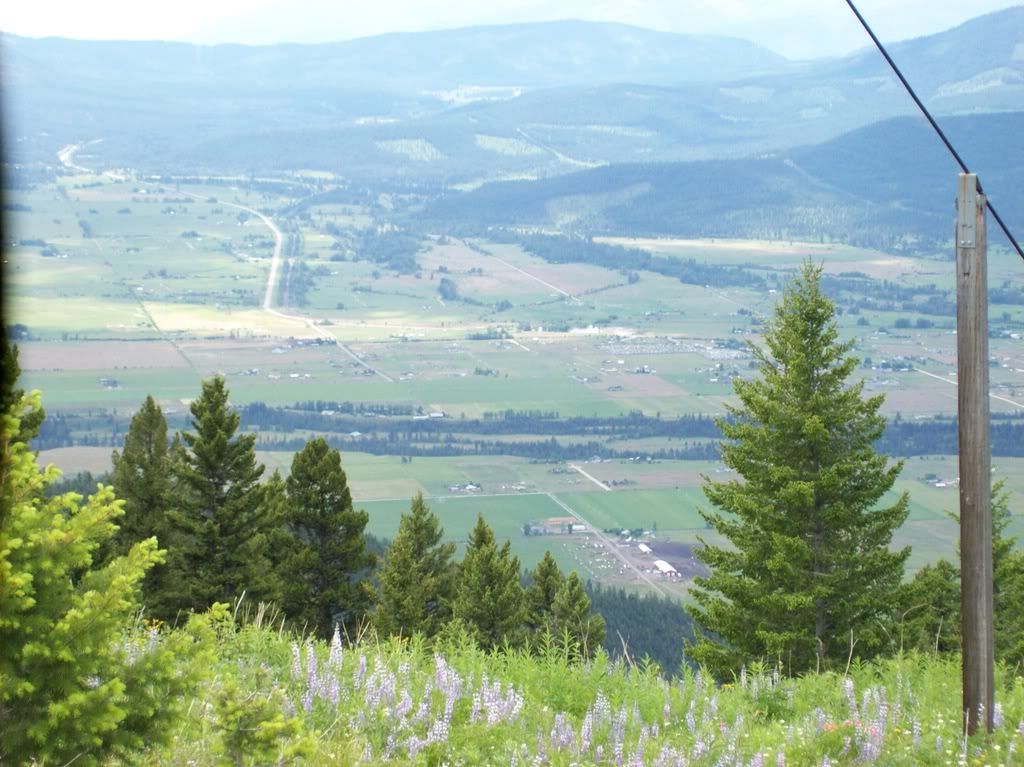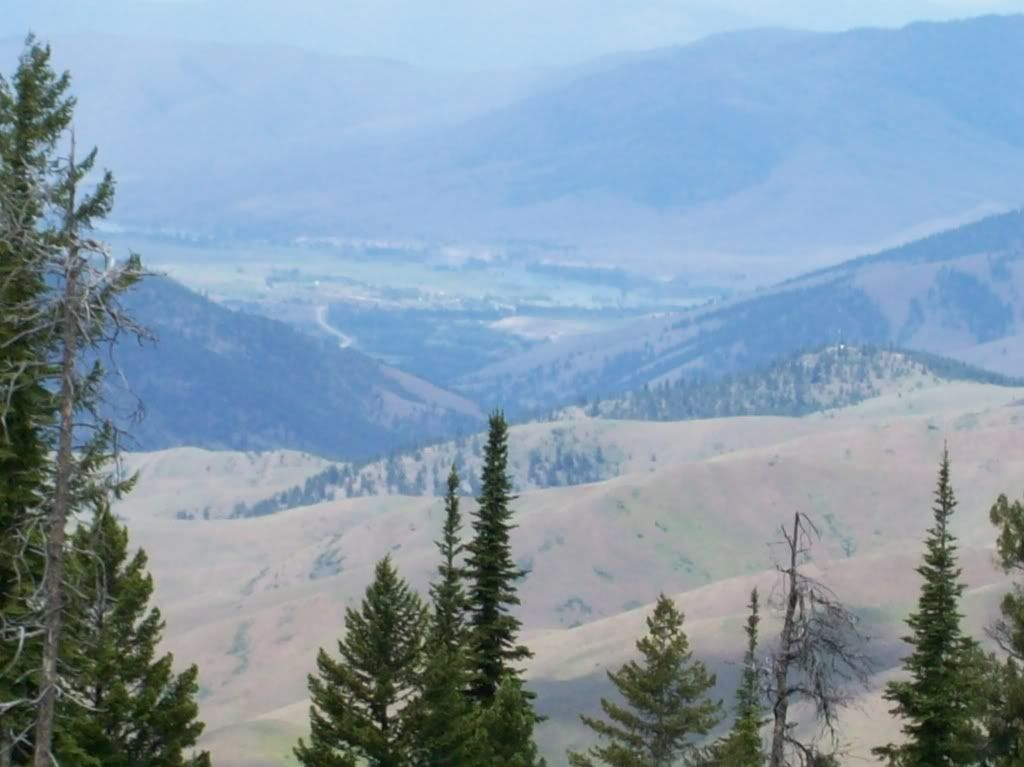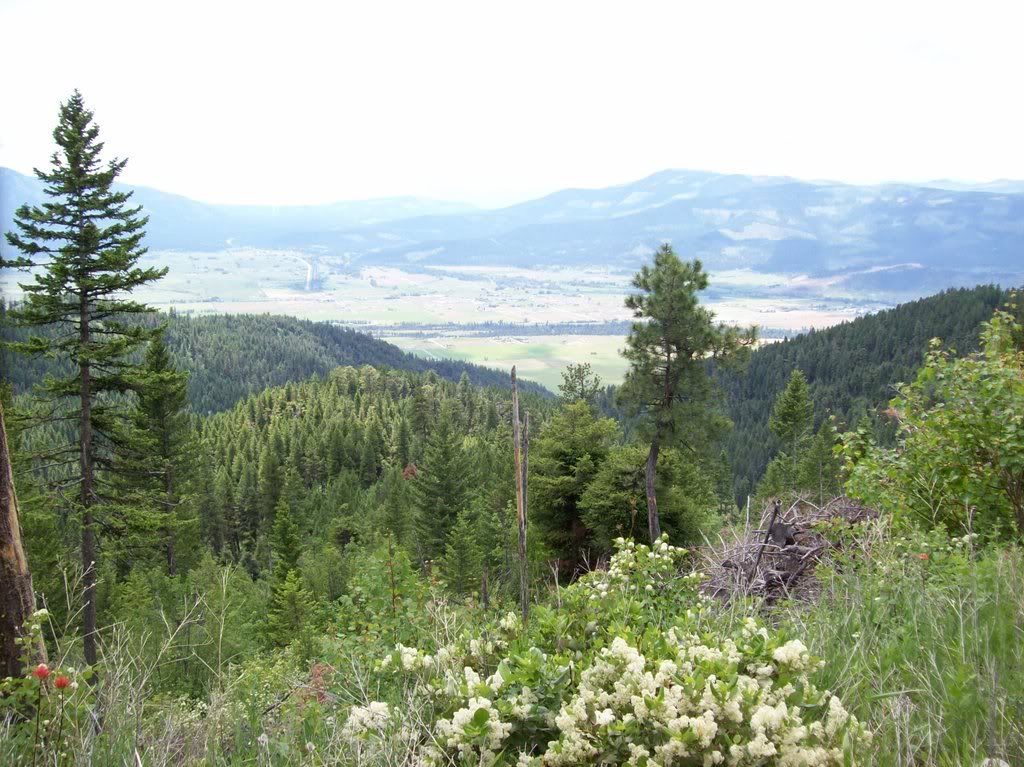 Here is looking towards the Mission mountain range,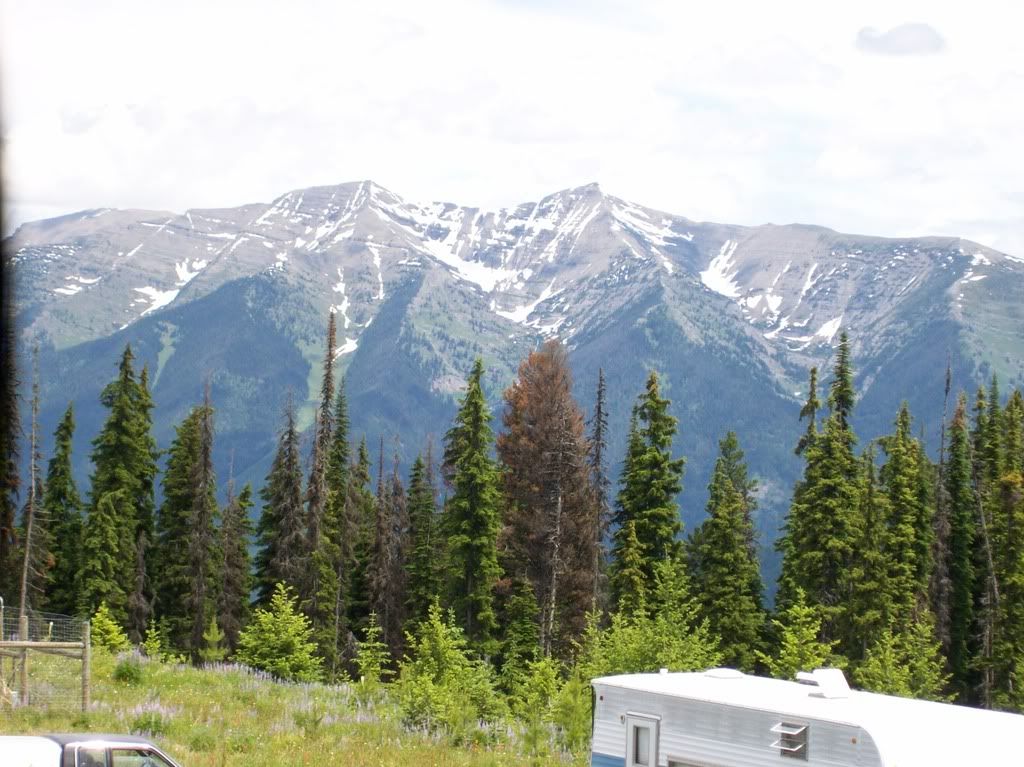 And here is looking out towards Flathead lake, though you can't see it here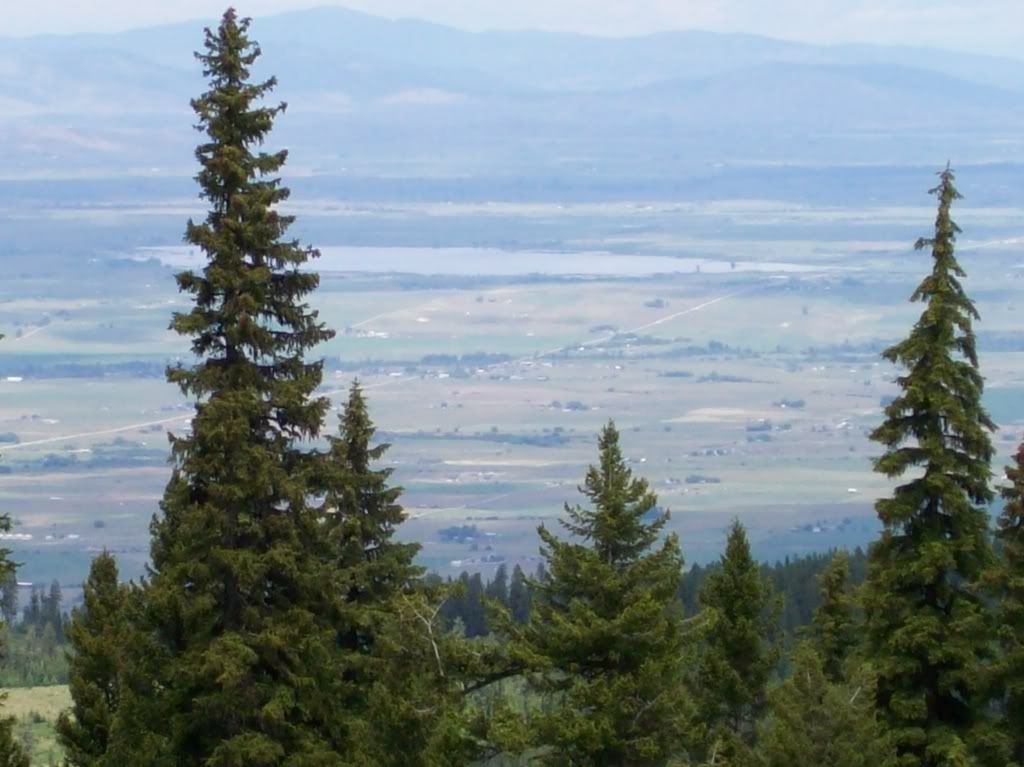 And of course the day wouldn't be complete without pics of the bikes that were on the ride,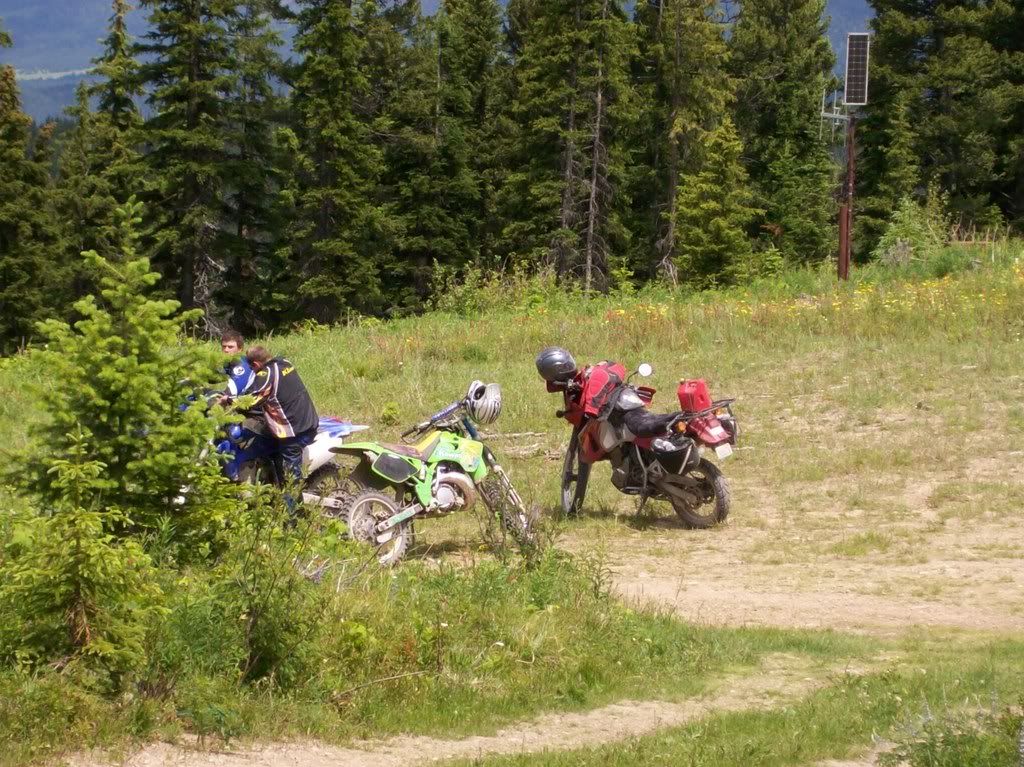 You know, this is one of the best bikes I have ever had. At no other time in my life have I been able to ride 350-400 miles on the pavement and then do some of the off roading I did this weekend. On the way home I rode down I 90and seeing some of the other bikes out there made me realize how great it is to have one of the best bikes in the world. I was asked today at a rest stop by a harley rider "hows that thing do on the hiway"? My reply was not that great but then he wouldn't have been able to ride in the stuff I did either.
---
Last edited by Les; 07-07-2008 at

09:40 PM

.
Awesome report. Wish we had some area's with those kind of views to ride on around here.

Oh, as for hot, I must say I love having my CamelBak for water. With your style helmet it is easy to use the mouthpiece while riding. Flip up the front and have a drink. It was hovering around 90 here yesterday and humid. Think I went thru about 3 liters in 6 hours on our ride.
Similar Threads
Thread
Thread Starter
Forum
Replies
Last Post
Tools on the Road

Dread

1987 to 2007 Wrenching & Mods

23

02-27-2011

09:49 PM

Was run off the road today

Markk9

KLR & Other Motorcycle Related Discussion

3

06-16-2008

09:57 PM

A Road Trip

Les

Show Off Your Bike

2

05-27-2008

10:59 AM

Road Demon?

StreetBeater

1987 to 2007 Wrenching & Mods

6

05-07-2007

04:37 PM

Road 2, Fred 0

flanga

Travel Log & Trip Reports

8

12-13-2006

07:48 PM