Red River Gorge Trip today
---
The day was too perfect for riding instead of working, so riding won out. We decided to head up to the Red River Gorge area, where the Daniel Boone National Forest currently has around 300 acres on fire adjacent to the Gorge. The smoke was heavy coming out of the NADA tunnel, and in the lower areas it looked like a light fog, but we did not see any fires or emergency personnel or equipment. We decided to stop at the Sky Bridge and take a look. Could not see any smoke from that vantage point. Sadly it has been so dry here, the leaves will probably not yield much color this year and will more than likely be brought down early with a heavy rain. I know I no longer have a KLR but there are two that rode with me and are in the pics so I hope you all don't mind me posting them here.
Sky Bridge Parking area: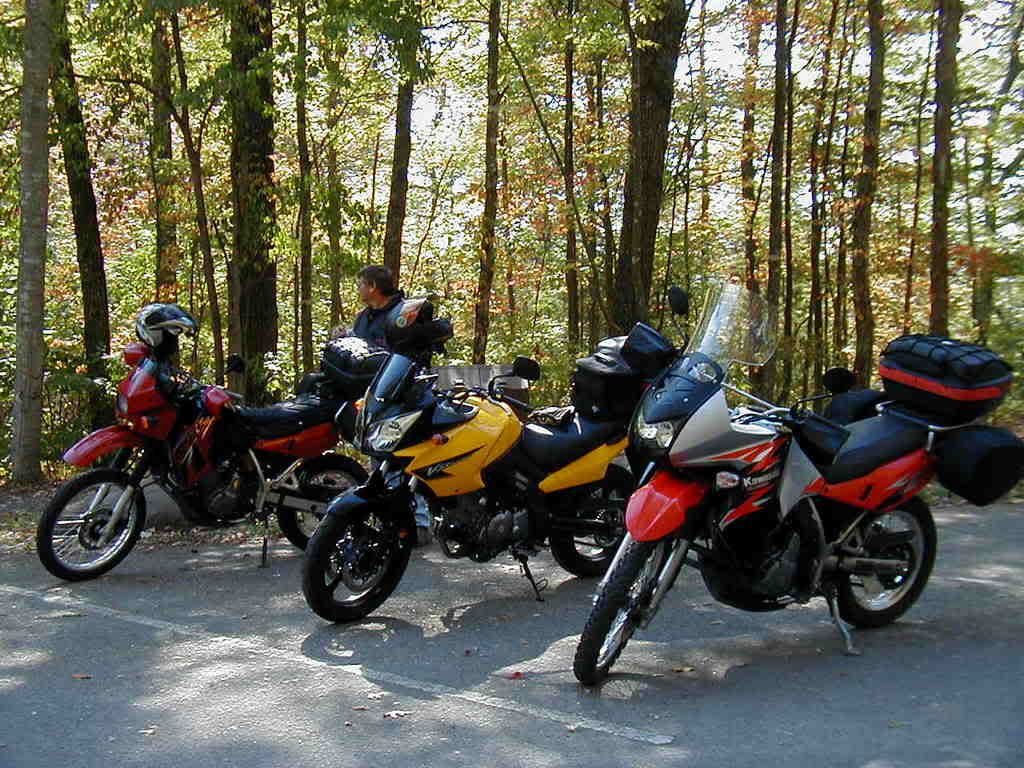 Looking down at the road below. This was at max zoom on my old Digital camera: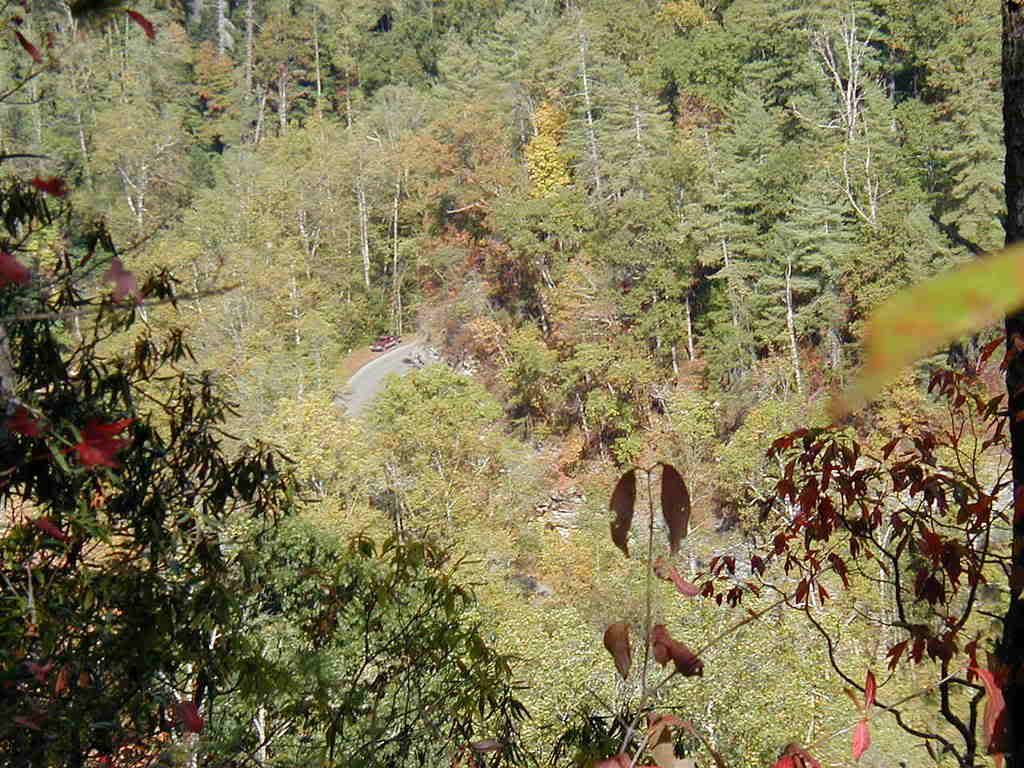 Coming up to the Bridge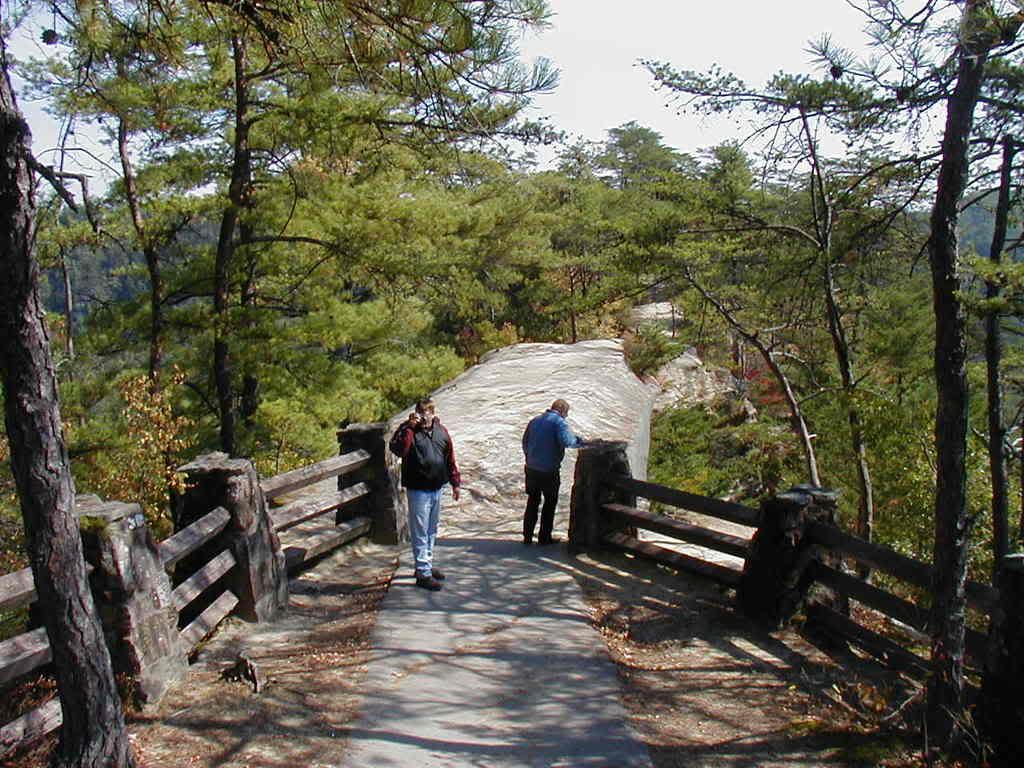 Walking out onto the bridge. Yes there are NO railings. Its a long way down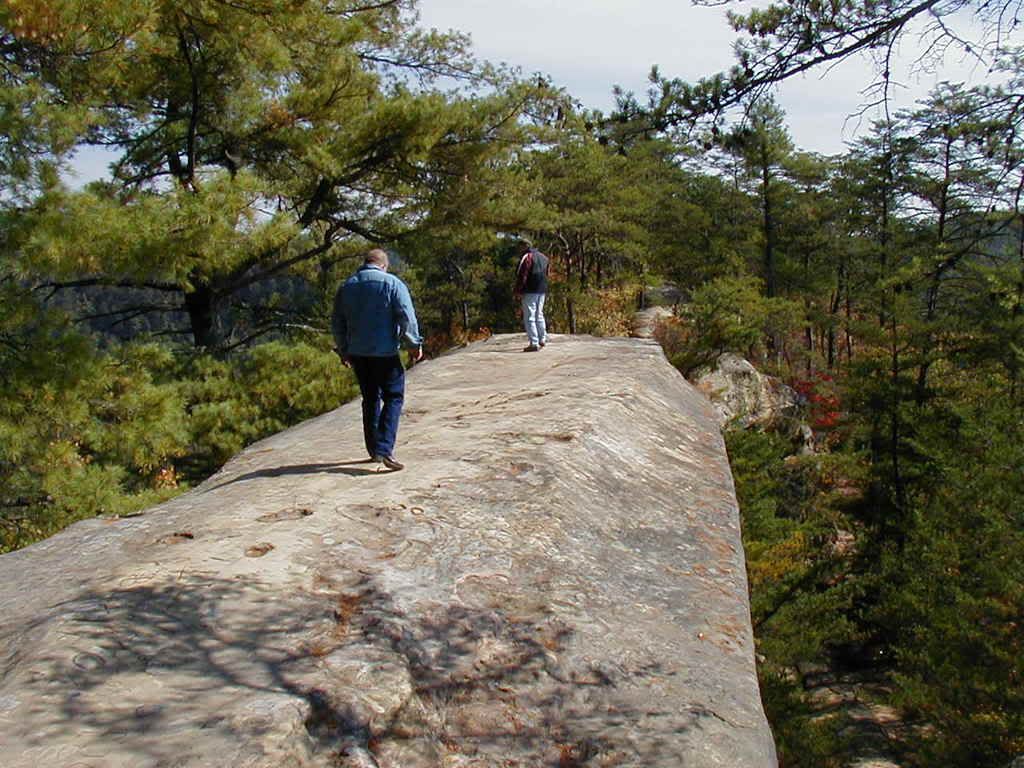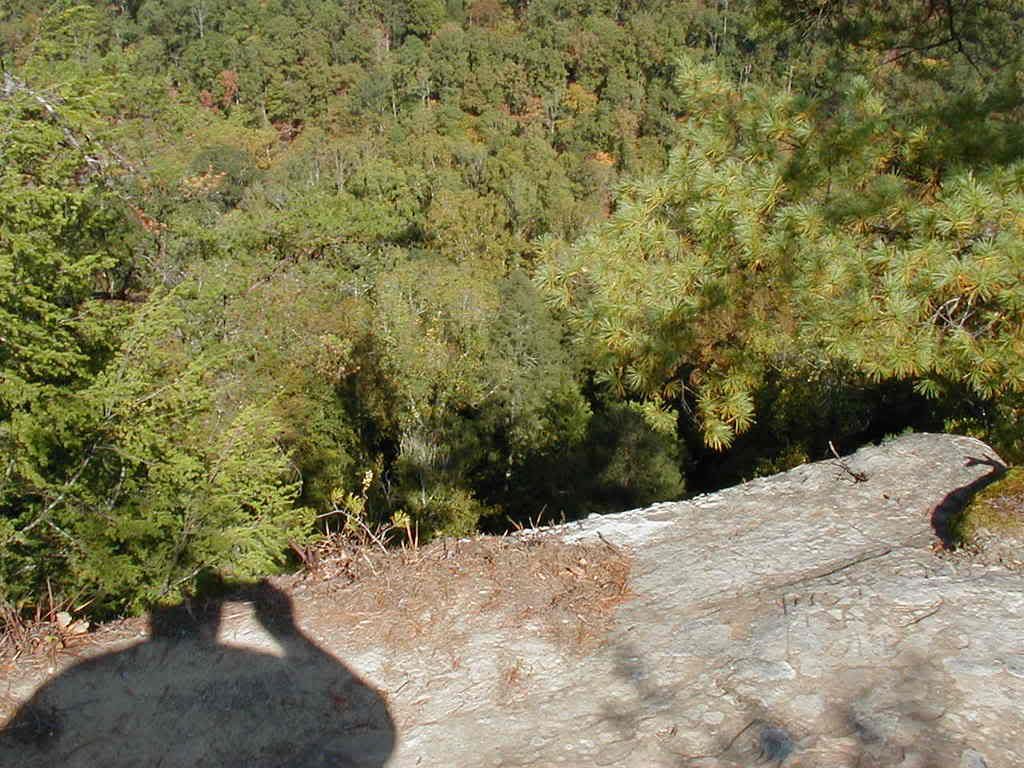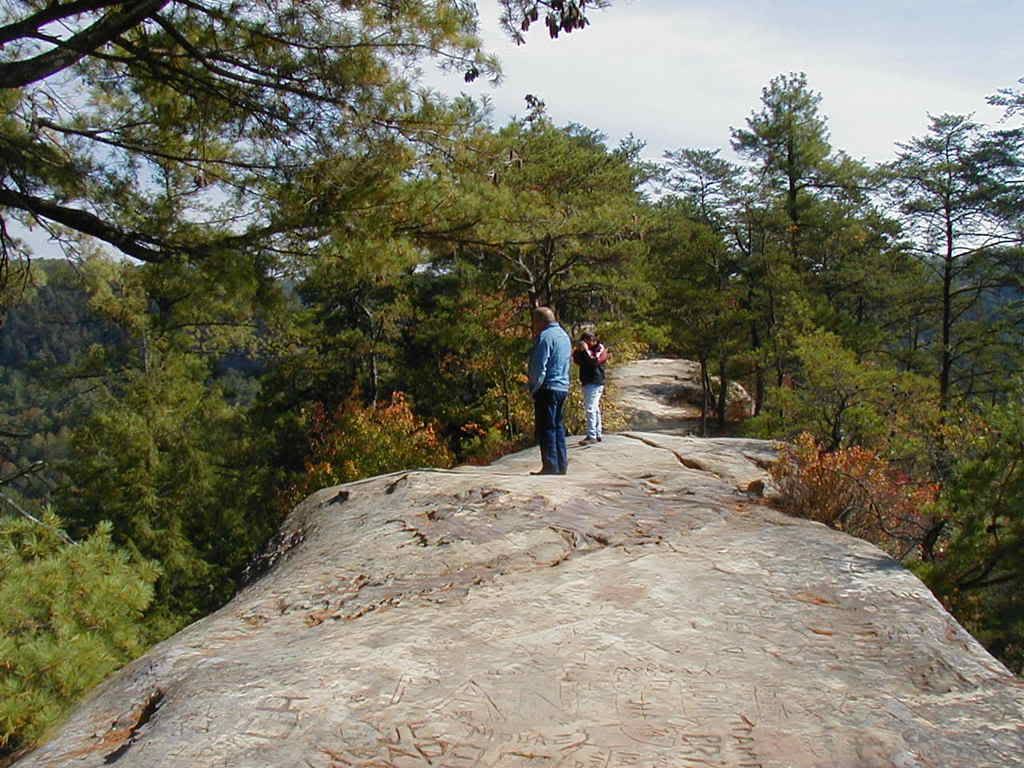 The view from center of the bridge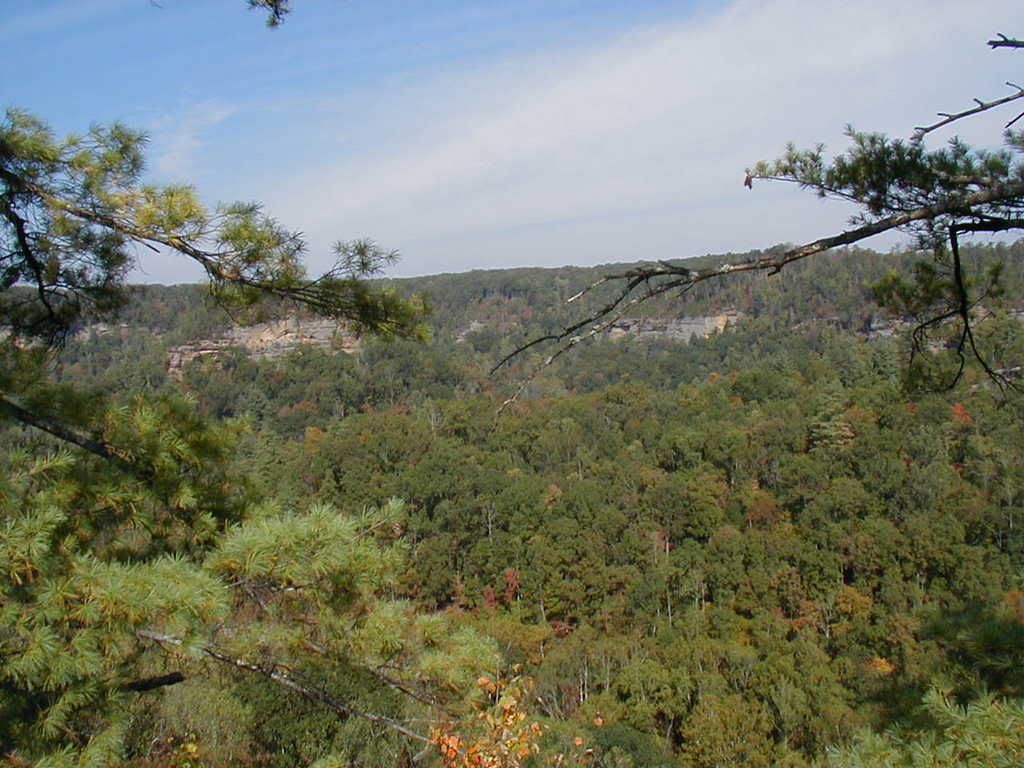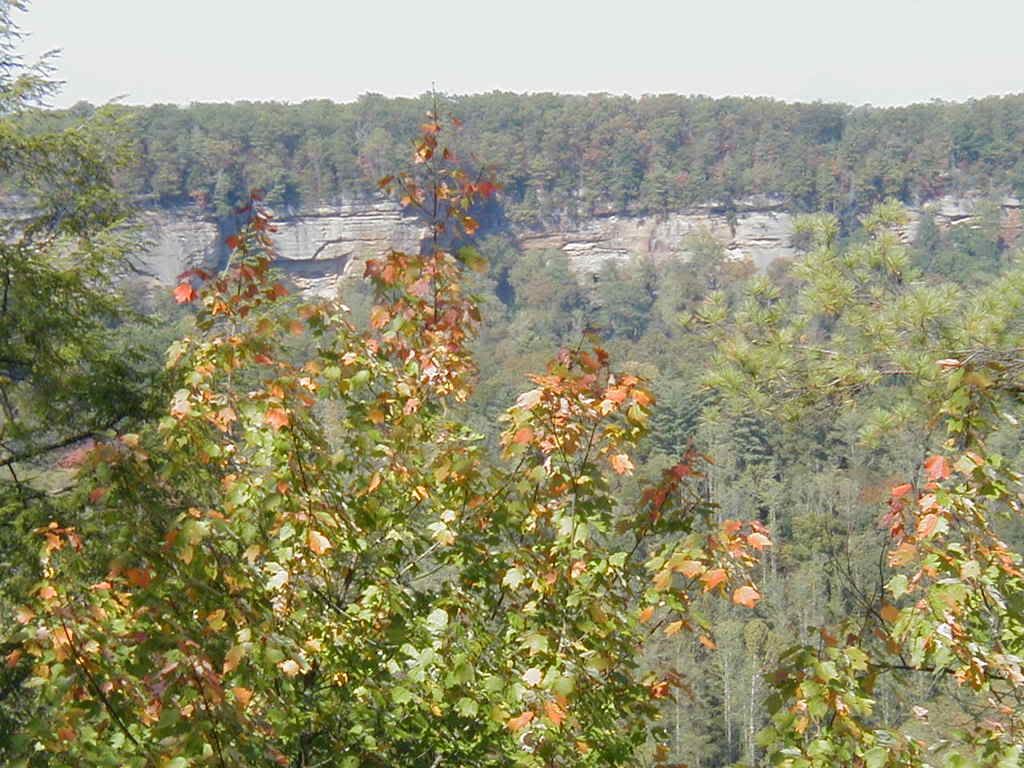 Stopped and looked at a 100+ year old Iron Ore Furnace. It is probably @ 70 feet from the top to the ground.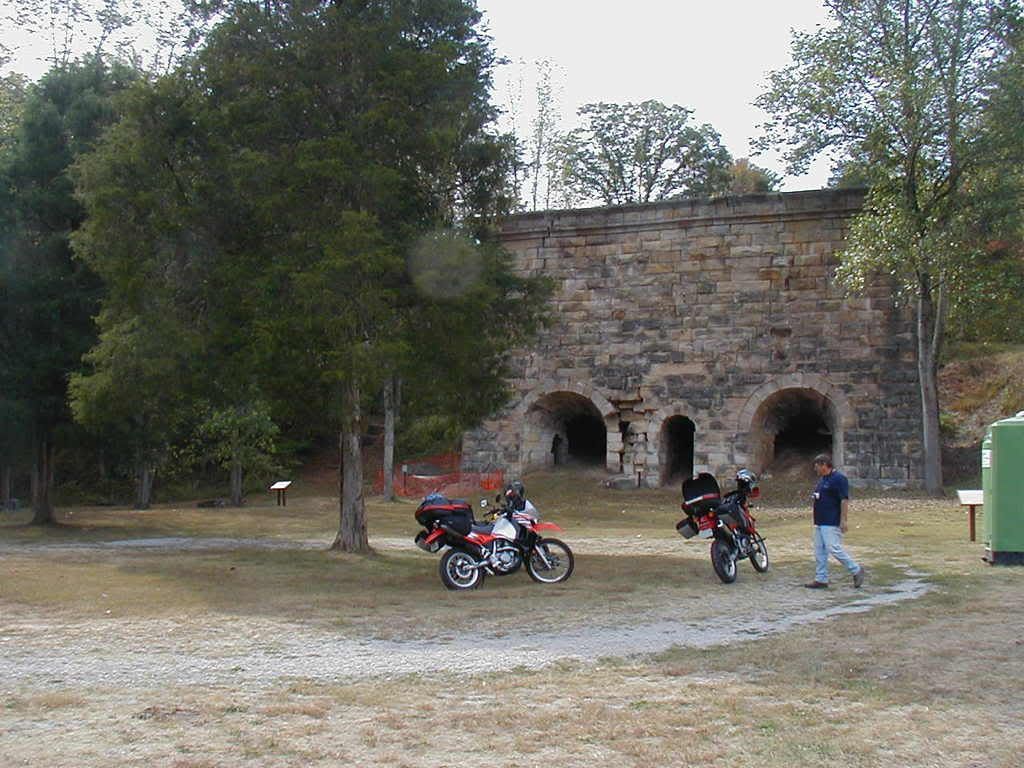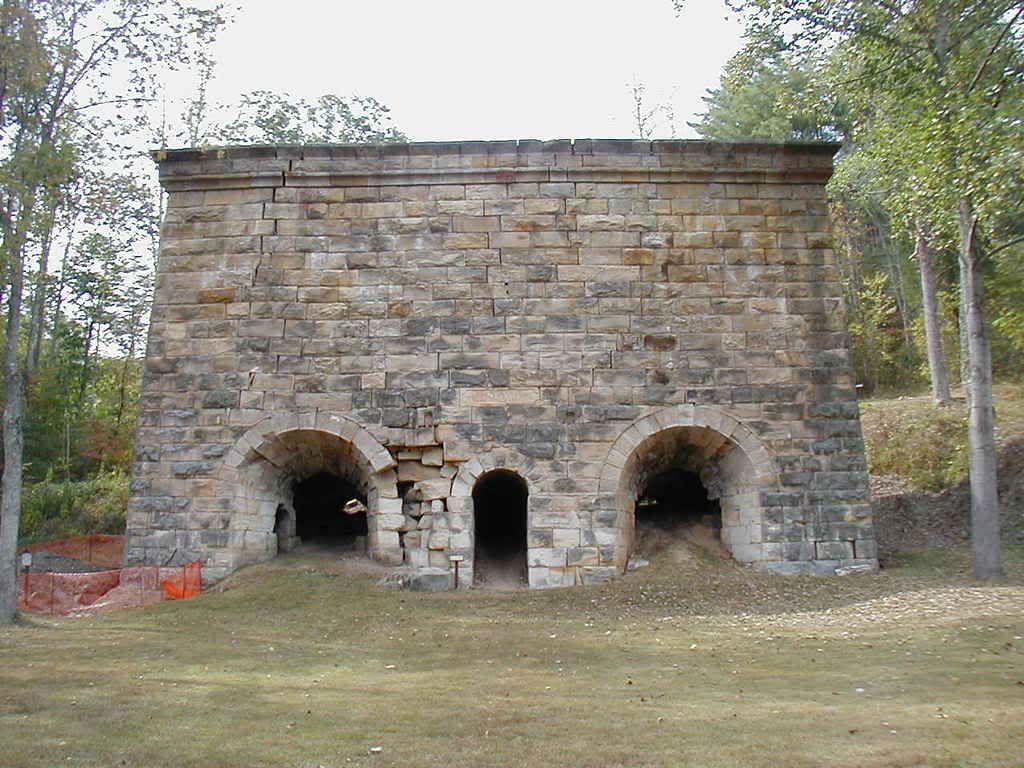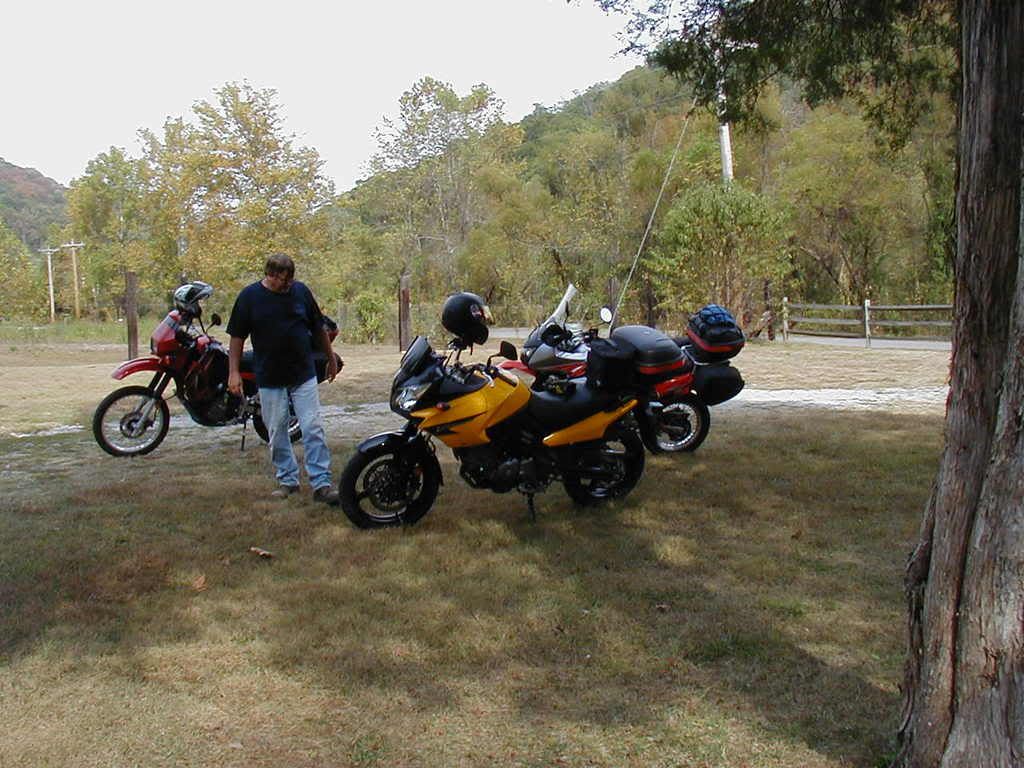 Here is a quick link to some pics of the bridge from under it
http://www.naturalarches.org/gallery-KY-SkyBridge.htm
3rd Gear
Join Date: Oct 2006
Location: Evansville, Indiana
Posts: 815
---
Great pic's DX beutiful country
---
up grade's 2008 green,
Cee Baily tinted wind shield, studibaker skid plate, one inch length added to shifter, highway pegs, steel pegs,Jardine pipe, trunk, head light rock gard, , 12 volt power outlet, 16 tooth front sprocket, Progressive front springs, studibaker master cylender guard, PVC mod,Doo Hickey, one wheel offroad trailer, night vision ammo cans for side bags my oun tank gards.
http://i358.photobucket.com/albums/o...-59-44_731.jpg
DX, you know you are always welcome here.

Marcia and I did that ride a couple times last year and your pics brought back a lot of good memories.

We actually rode the lift to the top to get to the natural bridge and were out on the bridge before we realized we were on it. I was asking her where it was, and she said your on it. LOL
---
Today is the first day of the rest of your life.
---
Today is the first day of the rest of your life.
---
Last edited by Daddyjoe; 10-12-2008 at

01:03 AM

.
Join Date: Jan 2009
Posts: 2
I live 12 miles from natural bridge. it's a great place to ride!!!
Join Date: Jan 2009
Posts: 39
I used to live in Berea/Richmond (was going to UK). Camped out there with my brother and the boy scouts a few times. Great views. My brother was the district executive for the boy scouts in that area.