2nd Gear
Join Date: Dec 2009
Location: Sacramento
Posts: 182
Colfax/Dutch Flat DS Loop
---
Found a fairly epic little loop today. If you live near Sacramento, def worth your time when combined with one of the other numerous rides in the area. Thought I would share, I will post pics soon as I'm doing it again Sunday with a camera.
Although my time on my bike is fairly limited, I would say the middle portion of this ride is bordering on advanced...

From Colfax head towards Grass Valley on Hwy 174. After some nice twisties, turn right at You Bet Road. You Bet is paved and has very nice curves with nice elevation changes. It turns dirt - the name changes to Red Dog Road. Ride Red Dog a short way turning right on Lowell Canyon Road, you should see a sing that indicates a washed out bridge. Drop down a nice dirt road to the washed out bridge. At this point your in a nice conglomerate canyon with a significant creek running through the bottom. Sand/cobbles are deep in many places. Go to the edge of the canyon and head right down a small chute with deep sand, traversing flat ground for a few, drop left and down a sandy singletrack to the creek. Cross the creek - it's about 30 feet wide and ranges from 10"-24" deep with soft cobble bottom. The creek crossing challenged me. Exiting the creek climb a short steep muddy hill and turn right on the jeep road...after turning right you are paralleling the creek, follow the road as it winds hard left going away from the creek. As you approach a dead end/large cliff you will see a steep single track on the left...take that up to the logging road - maybe 50 yards but tricky. Hang a left on the road and follow it up a root and rock filled double track. Topping out hang a right and follow the road through a series of swithcbacks and roads until you come to a culvert with flowing water. You have an option cross the culvert to the right and up, or stay left paralleling the culvert - stay left and then take your first immdiate left, maybe 200-300 yards. Follow this road keeping an eye out for an unknown reservoir with a dam way up canyon on the right....looking maybe 5-10 miles up canyon you will eventually see it. That's what your aiming for. Take a series of quality and fun dirt roads eventually ending there where you can pick up a paved road that leads out to Dutch Flat...you can access Interstate 80 from here. You will be about 25 miles above Colfax. Very technical and sweet ride...have fun. We combined this with Yankee Jim to Foresthill, lap on Mosquito Ridge...home. Good day. It's about 65 miles dirt, 100 miles pavement.
---
HERE TO RIDE
2nd Gear
Join Date: Dec 2009
Location: Sacramento
Posts: 182
Did this again today in the rain....what an awesome loop. Found some locals that pointed me towards Washington...From where we turned and went to Dutch Flat was apparently about another hour to hwy20 where you drop down to the yuba...you could extend this ride as long as you want...love this area. We had a little rain which brought the creek up, found a better place to cross the creek - not as deep but stil fun.
quick video of creek crossing:
http://www.youtube.com/watch?v=9ysD63c2xsI
pics on the way.
A few pictures: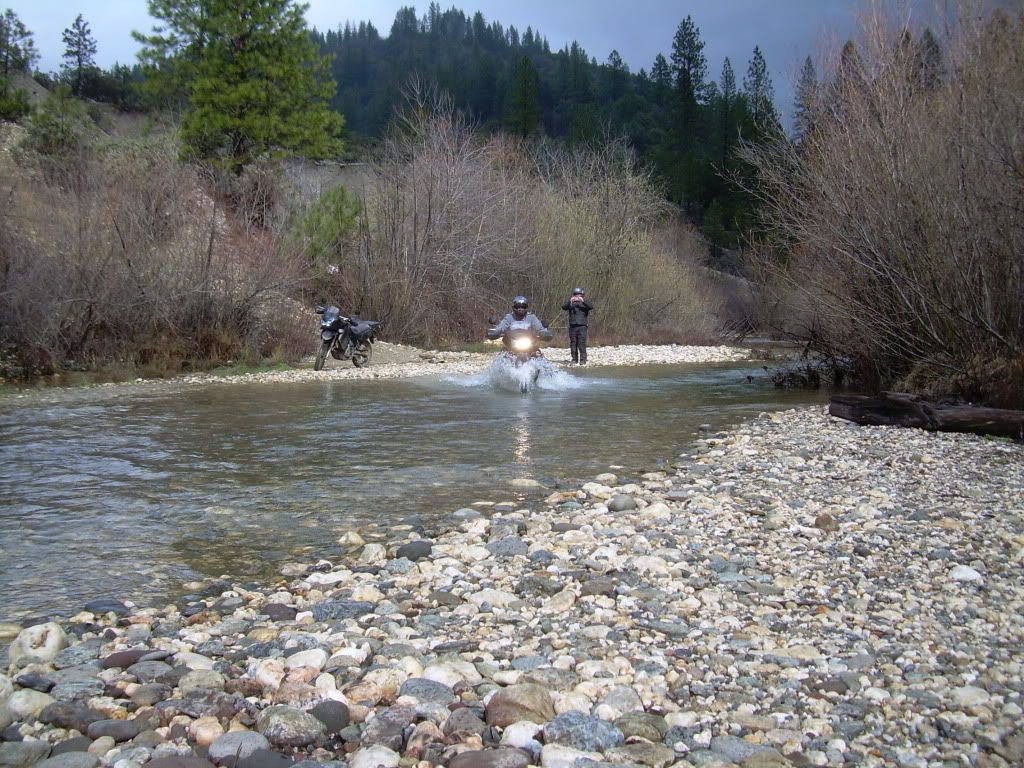 Sashi at the creek crossing.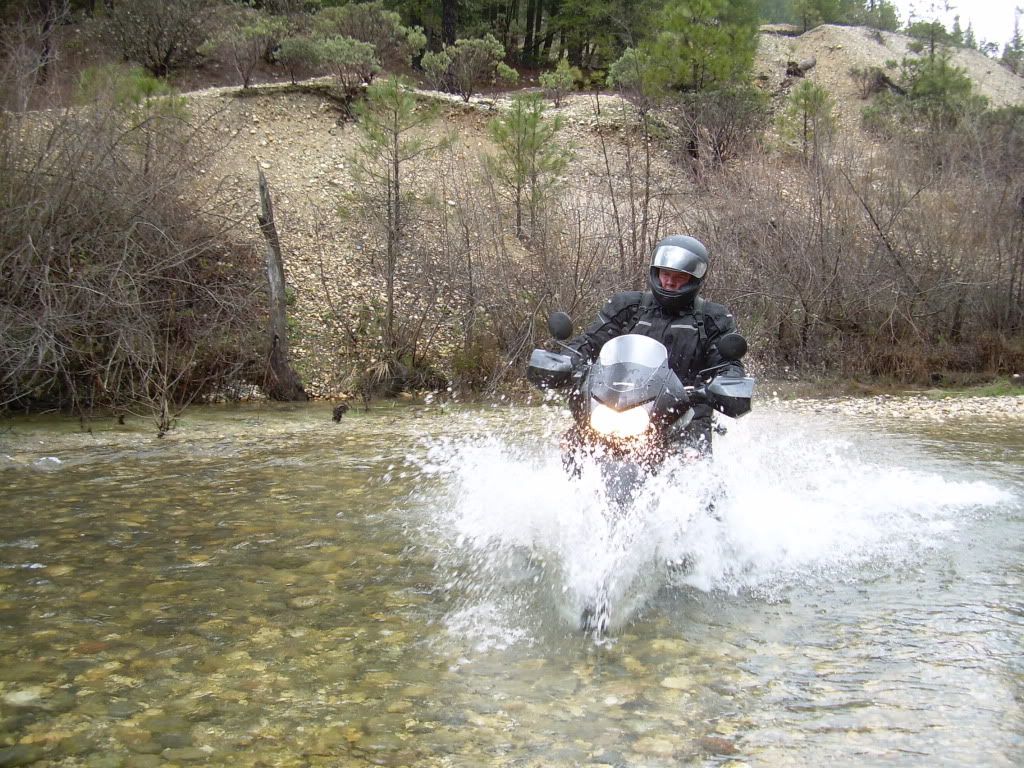 Me.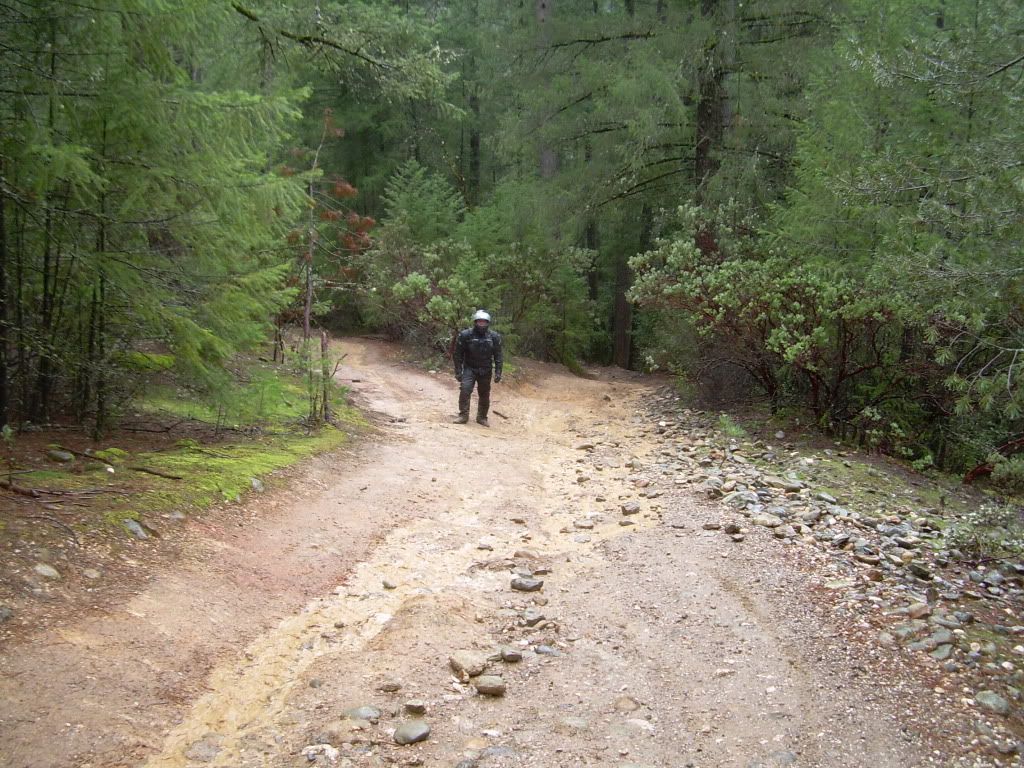 Scouting out a hill before committing...notice the water running down. Steeper than it looks.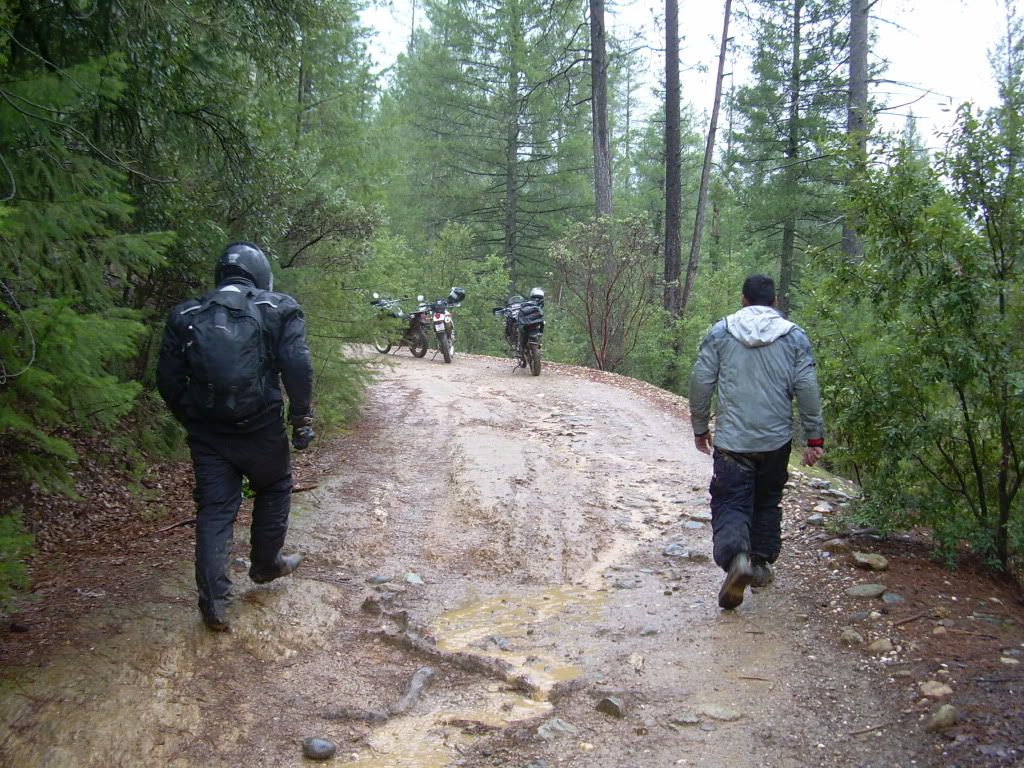 relieved to have the technical stuff behind us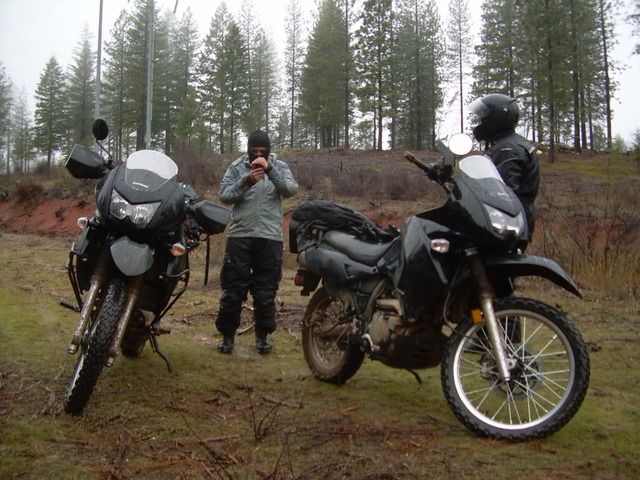 taking a break. notice my mirror and someone else missing mirror
turning around to face the DOG for a second time
more pics on the way....
---
HERE TO RIDE
---
Last edited by ridgerunner; 02-22-2010 at

07:44 PM

.
Similar Threads
Thread
Thread Starter
Forum
Replies
Last Post
Fix-A-Flat

kawagon

Gadgets & Gizmos

23

10-03-2010

01:35 AM

Colfax Dual Sport Loop

ridgerunner

Upcoming Tech Days & Group Rides

1

02-19-2010

10:40 PM

Rear flat

SteelB12

2008+ KLR650 Wrenching & Mod Questions

3

07-10-2009

04:19 PM

Willow City Loop

phil gates

Deep South Riders

11

03-05-2009

10:14 AM

Colfax CA 90% dirt........

mysticrick

Southwest Riders

0

03-10-2007

12:40 AM