2nd Gear
Join Date: Dec 2009
Location: Sacramento
Posts: 182
Not This Time
---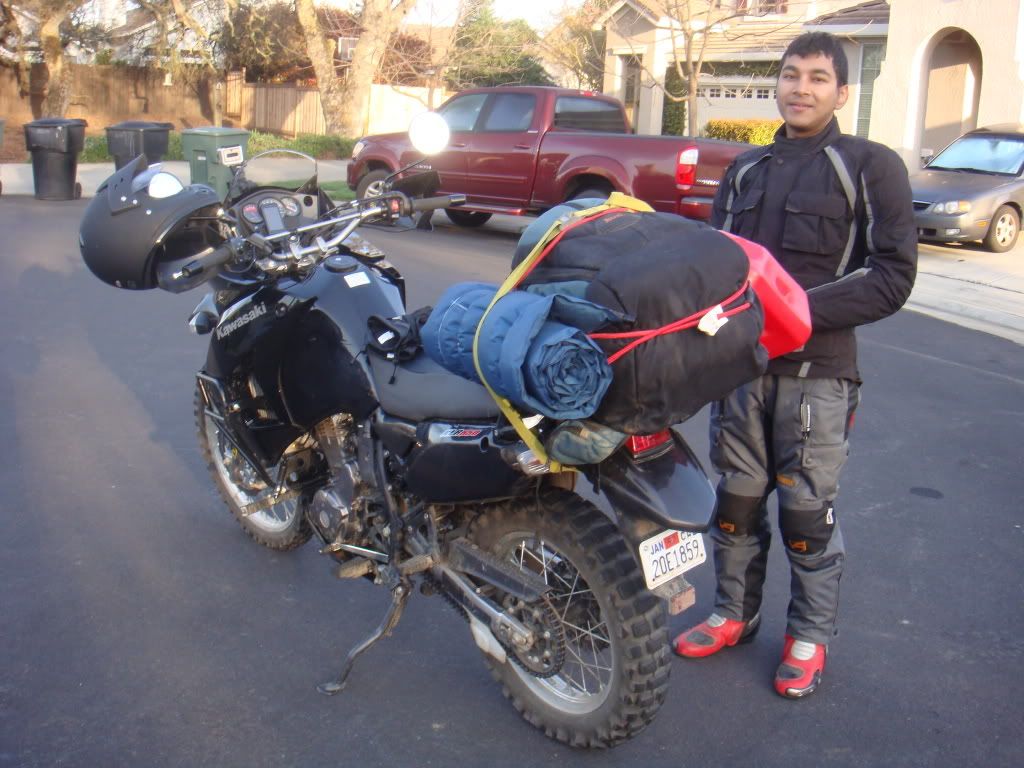 sashi, packed up
plenty of room with the wolfman bags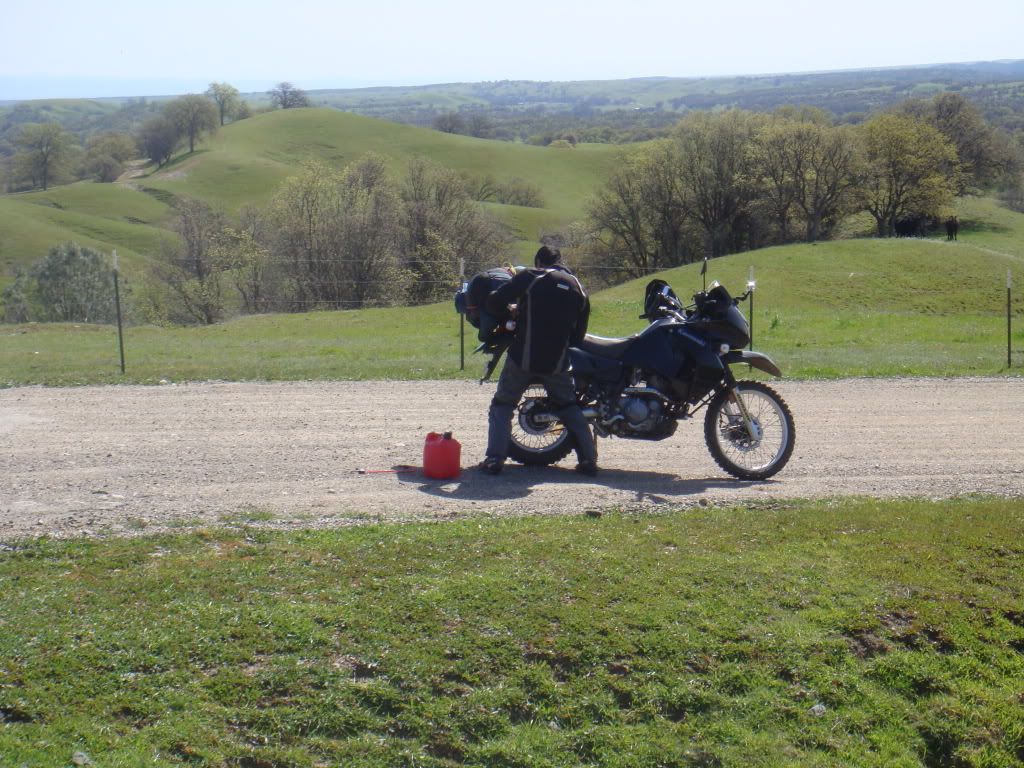 just west of red bluff, securing the load before heading into the mountains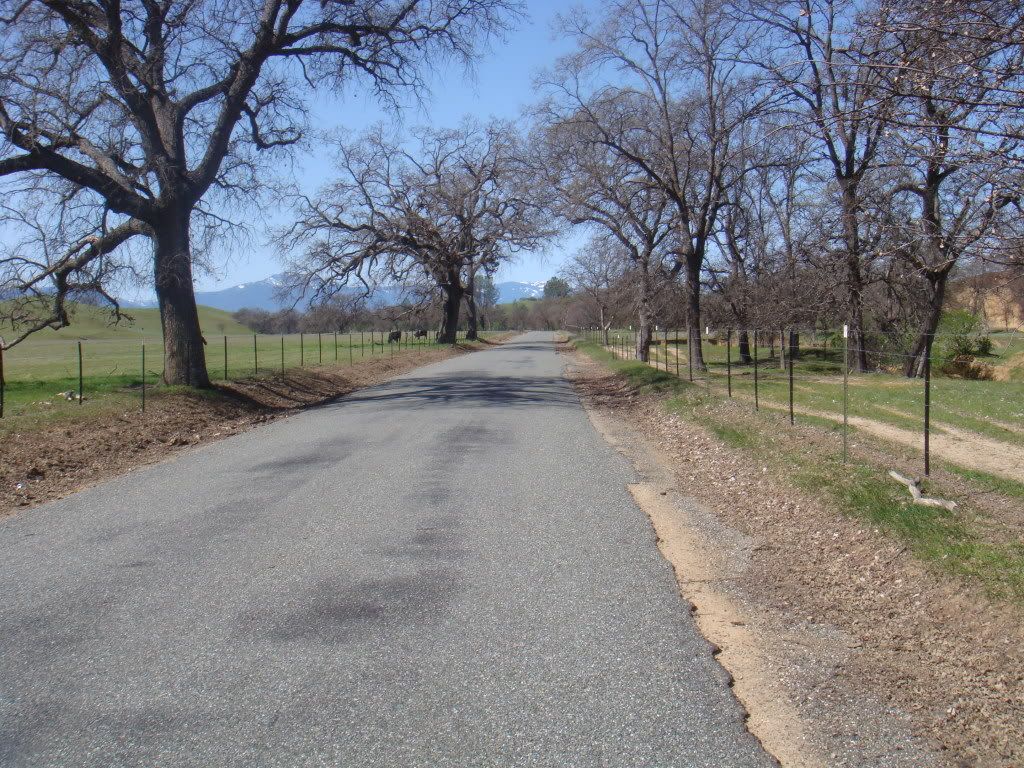 nice road through rolling pastures...this is where i almost t boned the wild boar. not in this pick, but nice curves here.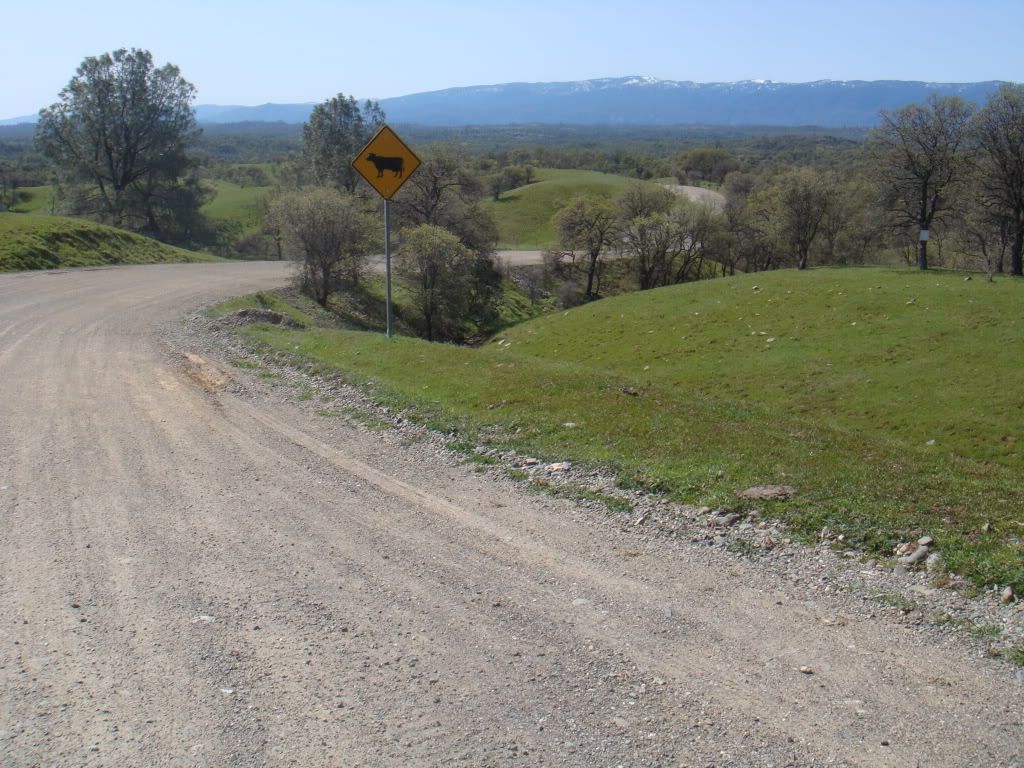 15 miles west of red bluff...turns to dirt, looks fun.
it continued for some time
into the mountains, getting good.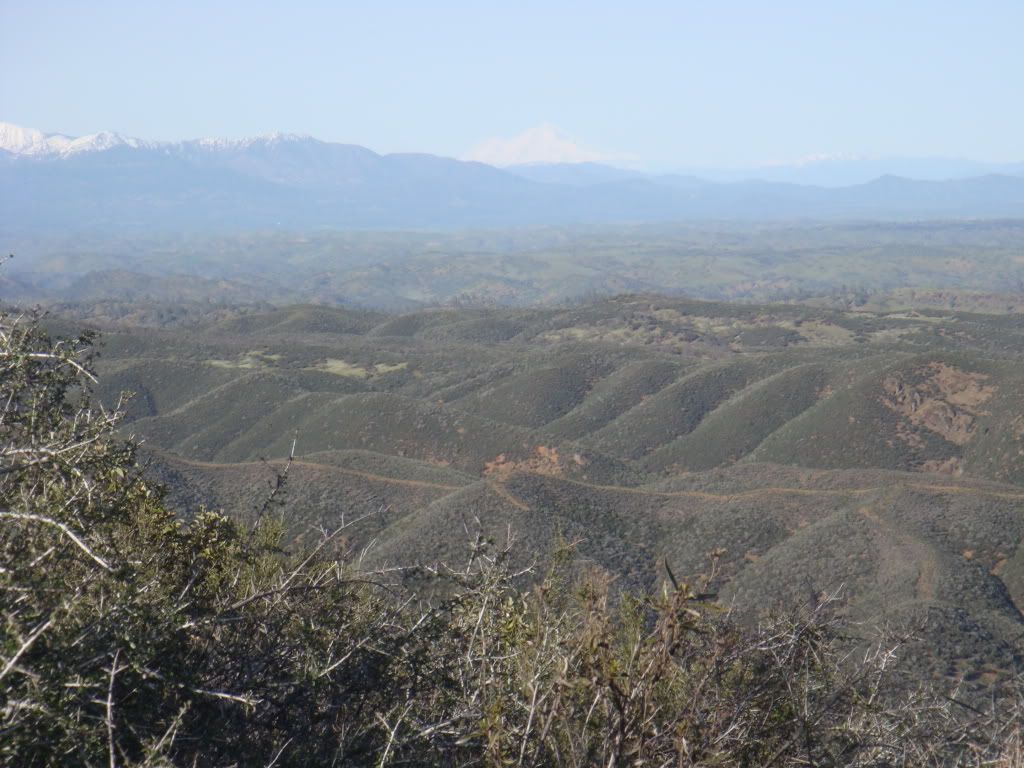 view from the trail, note ridgeline singletrack and mount shasta in background. nice views.
---
HERE TO RIDE
2nd Gear
Join Date: Dec 2009
Location: Sacramento
Posts: 182
2nd half
---
flat tire, 2 inch nail...see "SPANKED" thread for details.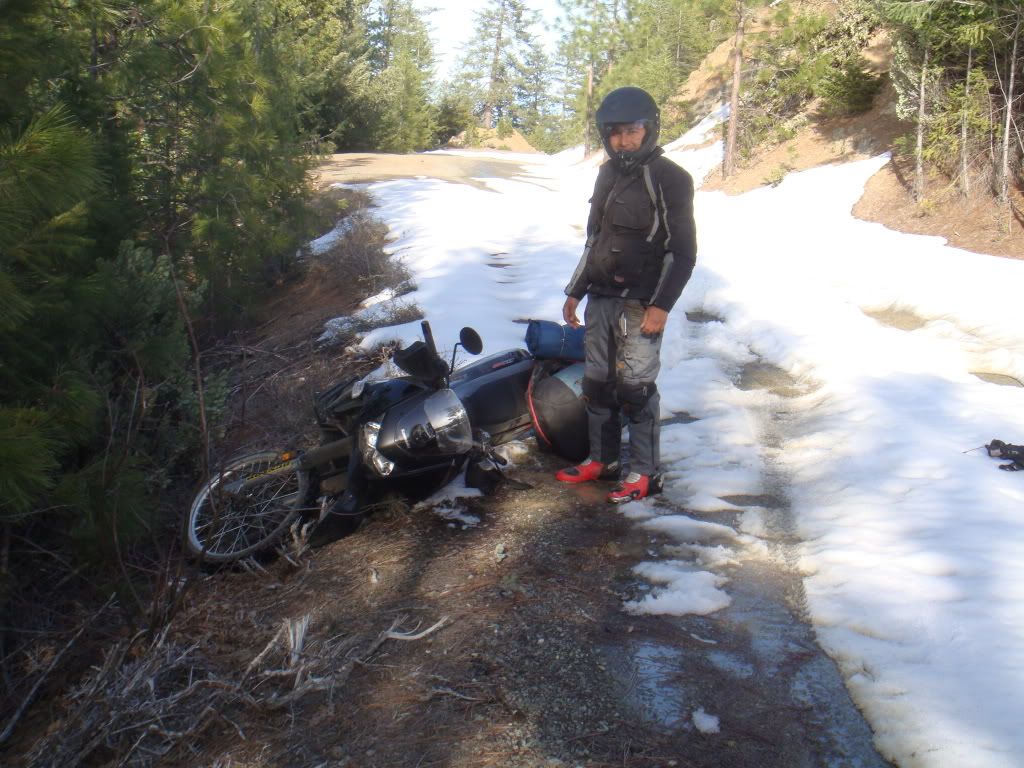 sashi, almost lost it off the embankment...steeper than it looks.
nappy time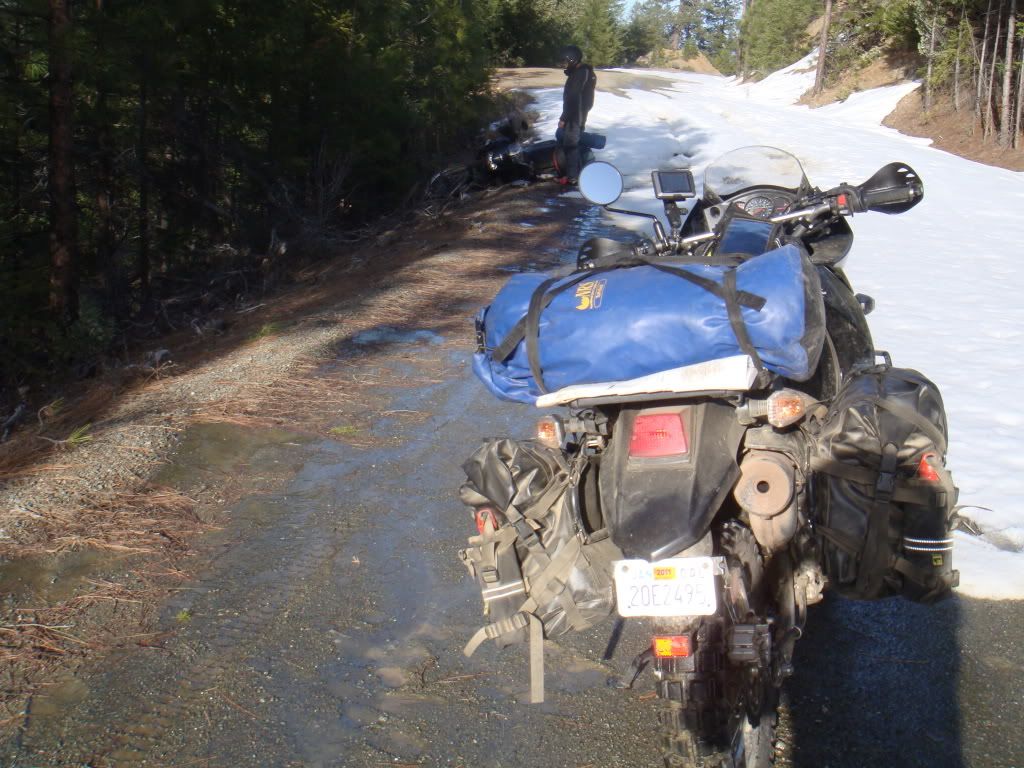 to much snow past here...have to find another route, 2-3 weeks out this will be good, but not dusty.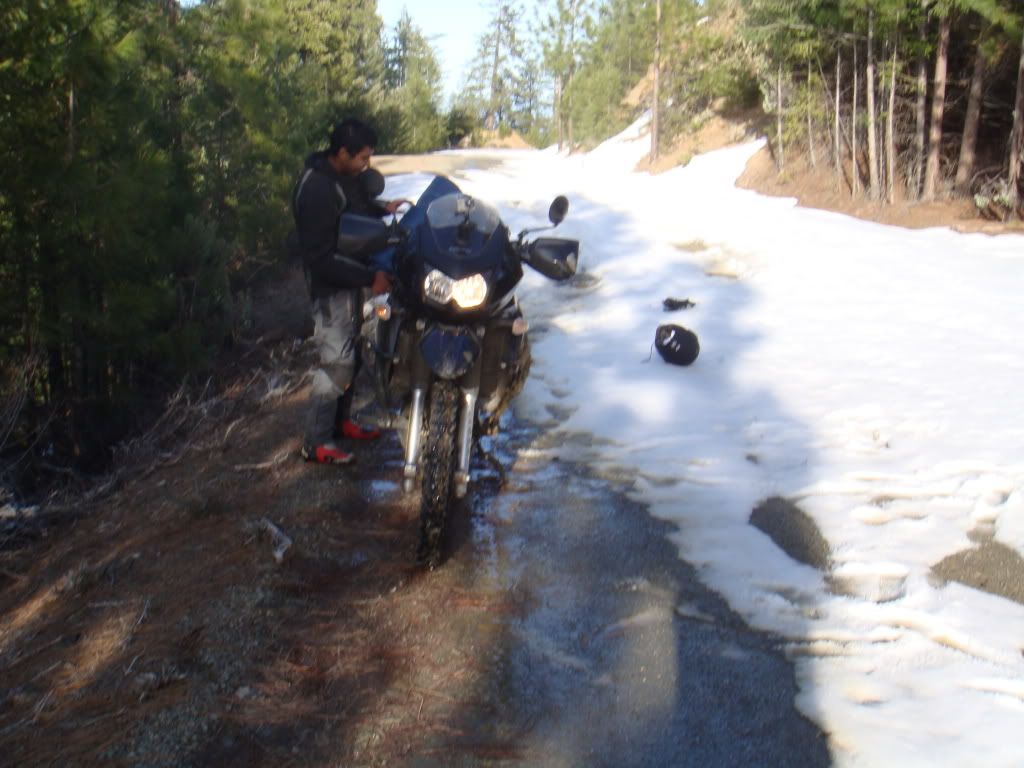 klr is bullerproof
summary of the day: high tornado like wind in the morning, flat tire, nearly t-boning a large wild boar, wreck in snow almost losing the bike off an embankment, bug to the eyeball, broken tubular webbing and a lost gas can....great scenery and fun roads. maybe next time we will make it (see "spanked" for details).
---
HERE TO RIDE
Beautiful pics. Sounds like an interesting ride.
---
"In a car you're always in a compartment, and because you're used to it you don't realize that through that car window everything you see is just more TV." R. Pirsig
PPMC #1.
Soon, we ride.
AKA JD Mader or you can call me "Dan" just not early for dinner.
Click my handle for a link to my homepage/blog...which has nothing to do with MCs. Free literature and music! Viva La Revolucion!
-------------------
2008 KLR 650
RIP DM - Soon, we ride.
5th Gear
Join Date: Sep 2006
Posts: 4,700
Thanks for the pics of the attempted trip!! At least you got some riding in!!
And now would be a good time to tell everyone how happy you are with those guards that kept everything from ruining your trip.
Similar Threads
Thread
Thread Starter
Forum
Replies
Last Post
Bout time,

ughmo2000

Introductions

4

07-21-2009

05:27 PM

Where does the time go?

Swish

The Off Topic Lounge

14

03-02-2009

08:26 PM

break time

Xtreme

The Off Topic Lounge

18

01-19-2009

03:09 PM

LBL Time / Where to ride?

CayElAre

Travel Log & Trip Reports

1

09-07-2008

10:26 PM

It is time

MotoPhoto

The Off Topic Lounge

53

11-30-2007

08:39 PM