PPMC Ride
---
Mark B (4) and I left to head down south on Friday morning about nine (I say
about
because SOMEONE was late it was me). Plan was to ride down while Tom Schmitz was riding up and meet in the middle at SLO-KLR's. Camp out in his yard, do some offroad action on Saturday, but let me back up....
Mark and I met up at a coffee shop in Sausalito on Friday morning and hit the road. We crossed the Golden Gate Bridge and booked it through the city to Highway 1. If you've never ridden the coast south of SF...well, you've missed out. Gorgeous ride. We hit a little traffic and there were some squids who passed us going at least 130mph. A few passed us in our lane. We saw one almost kiss a car coming in from a side road. It even kind of made me think bikers are assholes. Then I remembered I was one.
We stopped in Monterey for a quick lunch (Mexican food). It was a beautiful sunny day. Great riding day. We ate quick and got on our way. Other than the sweet twisties and views...a few highlights:
1)I saw a whale.
2)I saw a deer WAY too close to the side of the road.
3)We passed a car in Monterey with the License plate "(heart) U KLR" - I don't know whose initials they were, but Mark and I got a kick out of it. (She didn't look twice at our bikes).
4)We stopped and watched the elephant seals do their thing.
5)Saw a bunch of gorgeous hawks.
Mark and I took turns staring at the back of each other's bikes and made it down to Paso Robles at about 5. Tom was already there. We opened a good bottle of whiskey and a few beers (we poured a shot out for you, Dave...wish you could have been there, man). Darin was/is an awesome host as are the rest of his kinfolk. Dinner (Pork loin BBQ and fixings) was already started as Mark and I were shucking of our gear. Had a good dinner and some good conversation and went to bed. Tom, Mark, and I slept in a tent in Darin's yard. Slept like a log. Woke up with a German Shepard's tongue in my mouth. That's what you get for sleeping in (or trying to).
Saturday, Darin took us on a bitchin' ride around the hills by his house. A lot of good offroading. Some beautiful paved roads around Lopez Lake. Heck, pretty much everything is beautiful down there. This was the first time I had been offroad save the occasional very easy dirt or gravel road. We started our adventure with some pretty gnarly singletrack. Lots of rocks, stream crossings, complete terror. As the day progressed I got the hang of it a bit more and cursed my Gripster a little less. I don't know how many water crossings we did. A lot. And a lot of rocky dirt. It was way more than I was ready for...I thought. Turns out I did OK. No drops. Only a few times I thought I was going to die. Mark and Tom each had a drop in the dirt, but no major damage to man or machine. Darin made us all look like amateurs. It was a fun, challenging ride in beautiful country on a beautiful day. Couldn't ask for much more. We saw some other bikes (only a few) and a few jeeps. Snakes. Lizards. About 8-9 hours after leaving Darin's house, we got back. Dinner was already cooking (burritos and tacos). Man, we were hungry and the food was good. Everyone was pretty beat, so we hit the hay early.
Up early on Sunday...nice and sunny. We got packed up and thanked Darin and his family (insufficiently). Tom headed South. Mark and I headed North. We slabbed it home and still had a great ride. Perfect temps, not much traffic til we hit the city.
My daughter broke my camera, so I took a disposable. I'll get some pics up soon. The other guys can throw some up now and fill in the parts I forgot.
It was a perfect weekend for the first PPMC ride. All that was missing was Dave. Next time, brother.
---
"In a car you're always in a compartment, and because you're used to it you don't realize that through that car window everything you see is just more TV." R. Pirsig
PPMC #1.
Soon, we ride.
AKA JD Mader or you can call me "Dan" just not early for dinner.
Click my handle for a link to my homepage/blog...which has nothing to do with MCs. Free literature and music! Viva La Revolucion!
-------------------
2008 KLR 650
RIP DM - Soon, we ride.
---
Last edited by Lockjaw; 04-27-2010 at

05:28 PM

.
Photobucket is being retarded. I will post up pictures as soon as it stops being 'tarded.

I think Tom said it the best, and I agree..."That was by far the best day of riding I have ever done". Thanks again Darin et al!

MB4
---
PPMC # 3

Yo! To the brothers.

RIP Darin, Ben, Carey


"I am the muffin man"
OK,
Photobucket is up. I will try to follow Lockjaw's story line as much as possible.
This is where we met to ride down to Paso Robles
Sausilito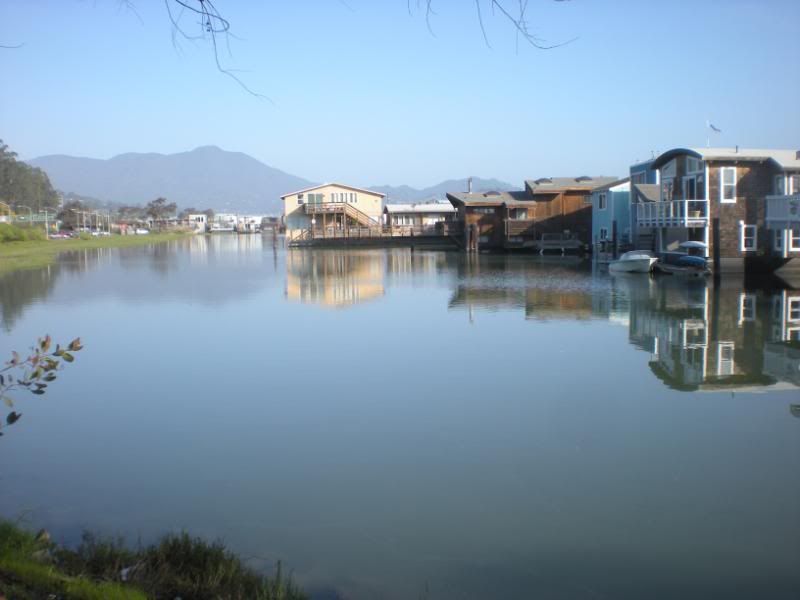 A big moment for Lockjaw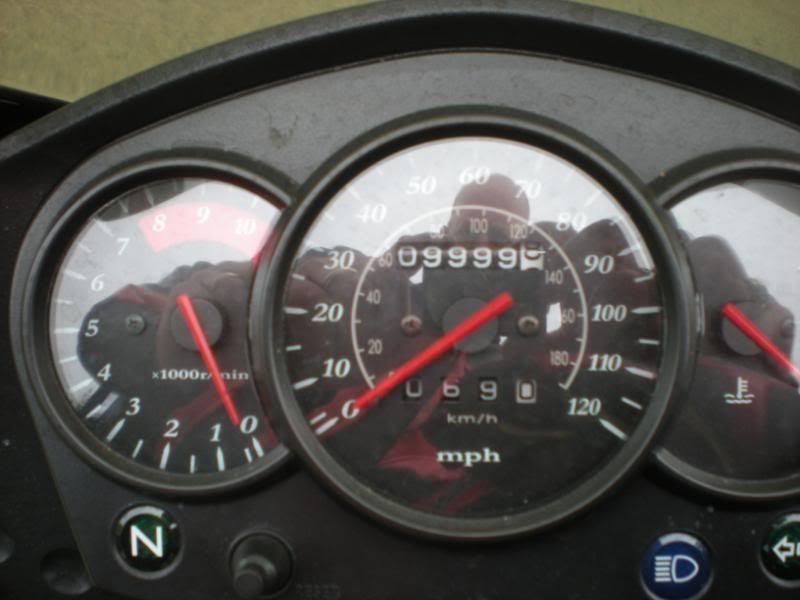 Monterey for lunch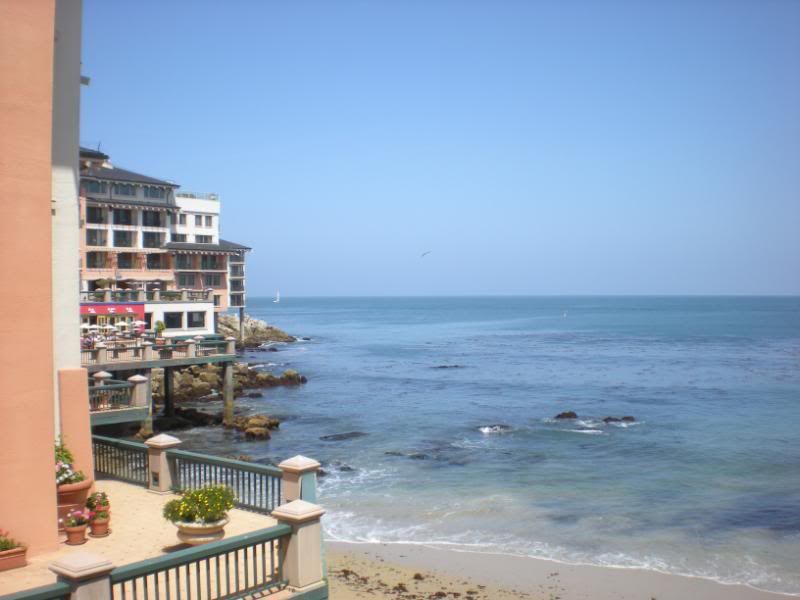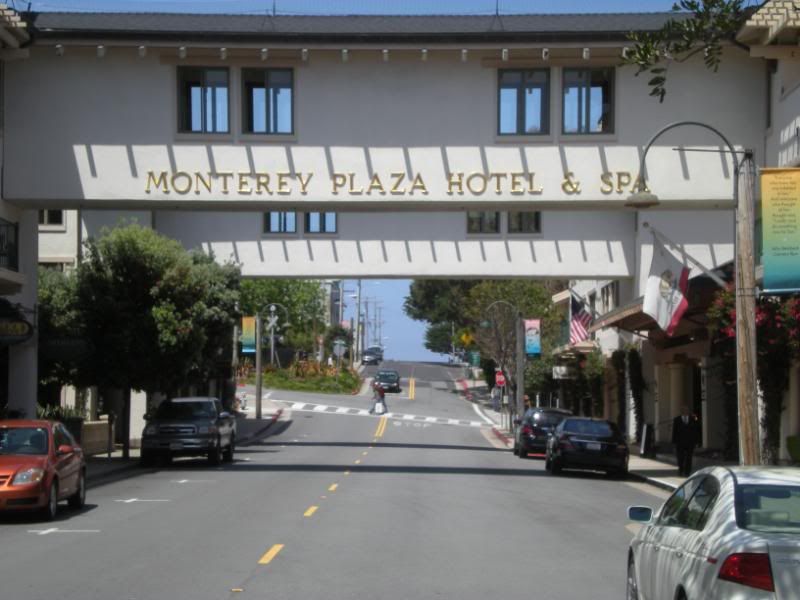 On Hwy 1
the seals
More to follow
---
PPMC # 3

Yo! To the brothers.

RIP Darin, Ben, Carey


"I am the muffin man"
Nice!

I'll come back and check for more after while.

Ard
After we arrived at Slo's house Dan broke out some sip'n whiskey, and Lockjaw can explain the rest...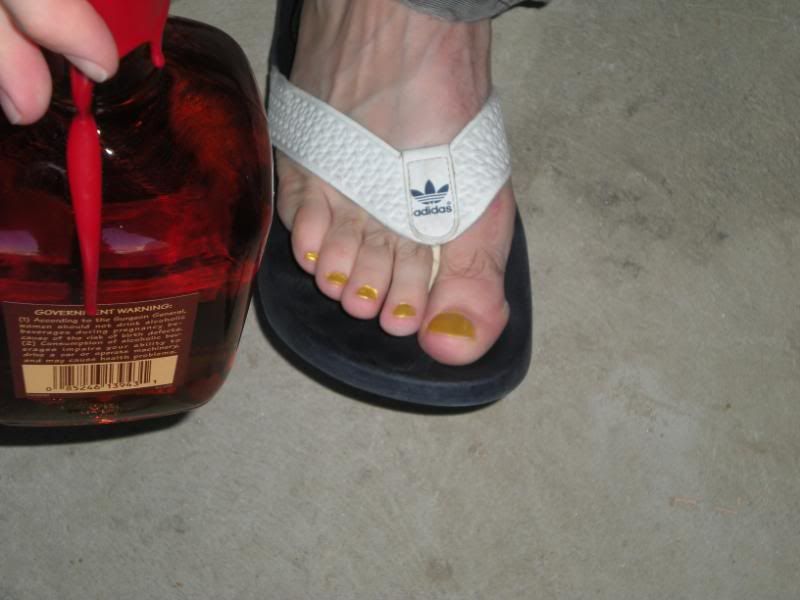 Our rides for Saturday.
Slo's wonderful family, and our home in the background
Saturday: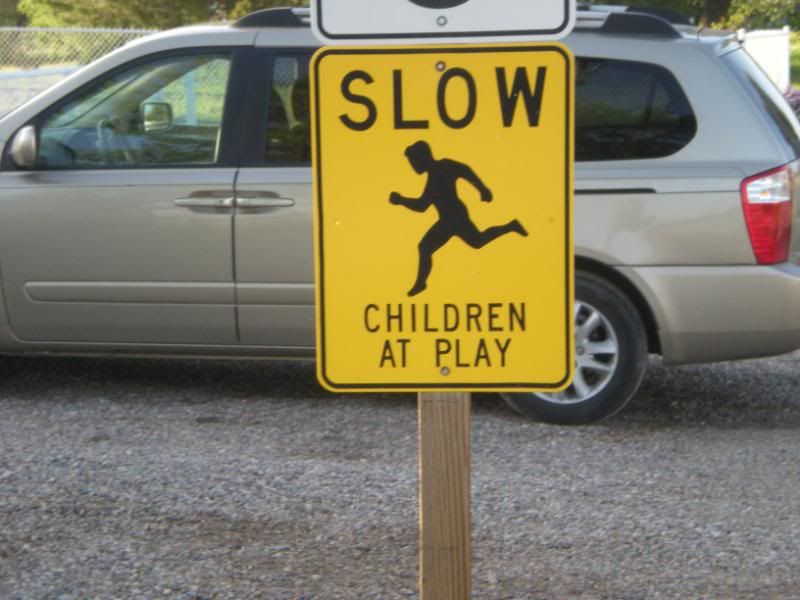 More to follow:
---
PPMC # 3

Yo! To the brothers.

RIP Darin, Ben, Carey


"I am the muffin man"
Pretty in Pink, dunno why
Join Date: Feb 2009
Location: Redondo Beach
Posts: 7,781
I was coming up from SoCal, so the first part of my trip was on the 405 and the 5, which I took up to the Frazier Park area. Turning westward, I went out a road known variously as Cuddy Valley Rd/Mil Potrero Highway/Forest Highway 95. This road leads to Cerro Noroeste, and it's a beautiful ride to take. It's alpiney and meadowy, with the ride peaking at about 6000 feet. The road is good and is twisty; the only gripe I had was that it was cold (there was fresh snow on the ground) and the K270s kept trying to kill me (actually, they tried to kill me anytime I took them to pavement).
After leaving Cerro Noroeste I headed to Maricopa to get gas, aired down the tires, and entered the Carrizo Plain. I took Elkhorn road, which is, for the most part, a long straight graded road, along the Temblor Range over to 58. The San Andreas fault runs through the plain, thus the name of the mountains. The whole plain had been recently well drenched and everything was green, with fields of lupines everywhere. The aroma was incredible.
Elkhorn was riddled with mud holes from the recent rains, some of which were unavoidable, but for the most part I was able to run pretty quickly along the road, at least until the more northern end where the beef critters were. Gotta slow down so as not to spook them; they're somebody else's money, so I treat them with respect.
Elkhorn Road, looking south...
From the north end of the plain I took 58 down to Creston Road and on in to Paso Robles to meet up with the other guys.
After a terrific meal, much merriment, and a moderate level of inebriation, we turned in for the evening.
The next day came with an early morning fog, which made for a cold ride to the trail head, but it had burned completely off by the time we hit dirt. What followed from there was 8 hours of Nirvana. Not Curt Cobain, real Nirvana. Dirt trails, rocks, ruts, rubble, water, mud, blood, sweat, and tears. Well, no tears I guess.
Mark B (4) waiting patiently while I try to empty the puddle...
Lockjaw, Mark B (4), SLO-KLR in conference...
I did manage a nice biff, but no one was around to see it. I launched the bike and had it wind up parked on my leg in such a way that I was stuck under it. Why, yes, the leg has bruised up nicely, thank you.
It still counts as a good biff, though, because SLO-KLR had to come back down the hill to pull the pig off of me. Once again, I was on my merry, albeit shaky, way.
As LJ said, we arrived back at SLO's place very tired and happy, had dinner, and crashed fairly early.
The next morning we were up fairly early for packing and a protracted (waiting on LJ?) good-bye before heading off home.
Tom
---
Tom
[email protected]
"It could have been a beautiful friendship. Except for the ice pick, of course."
-Philip Marlowe
"'Why'
and
'How'
are words so important they cannot be too often used."
-Napoleon Bonaparte
Sting like a butterfly.
Noli Timere Messorem
---
Last edited by Tom Schmitz; 04-27-2010 at

08:36 PM

.
Saturday continued...
We woke up(except Lockjaw) and had some great grub for breakfast, I had a blueberry muffin, and decided to pack what I didn't eat in my top case. This is important later, I am going to teach everyone a lesson about Blueberry muffins.
Because Lockjaw did not want to wake up, Darin and I talked about what would be the best method of waking him up. I chose to back his bike into the tent, and fire it up, but Darin chose to talk a more humane way, and let Kiefer wake him up.
Kiefer
Dan woke up!
Here is where we started the dirt part of our ride. SLO-KLR can give you the details of where exactly we are. It was crazy.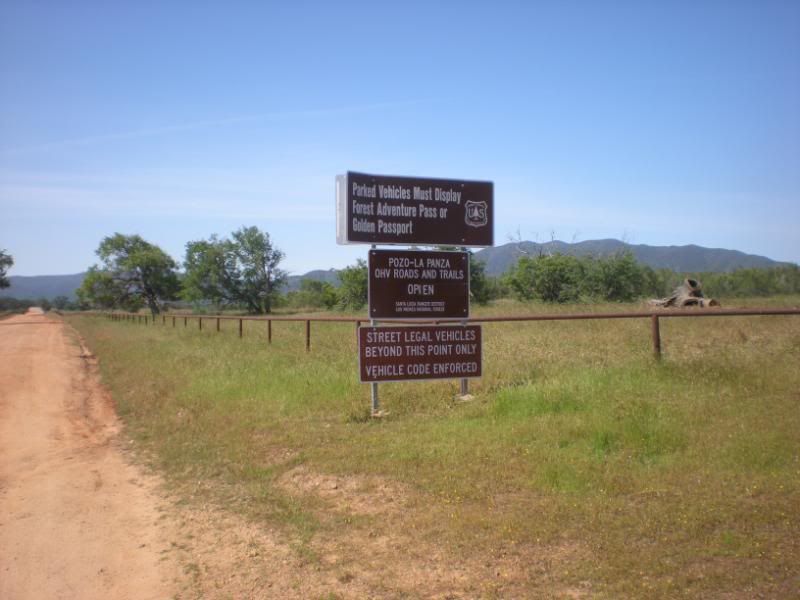 Airing down for the ride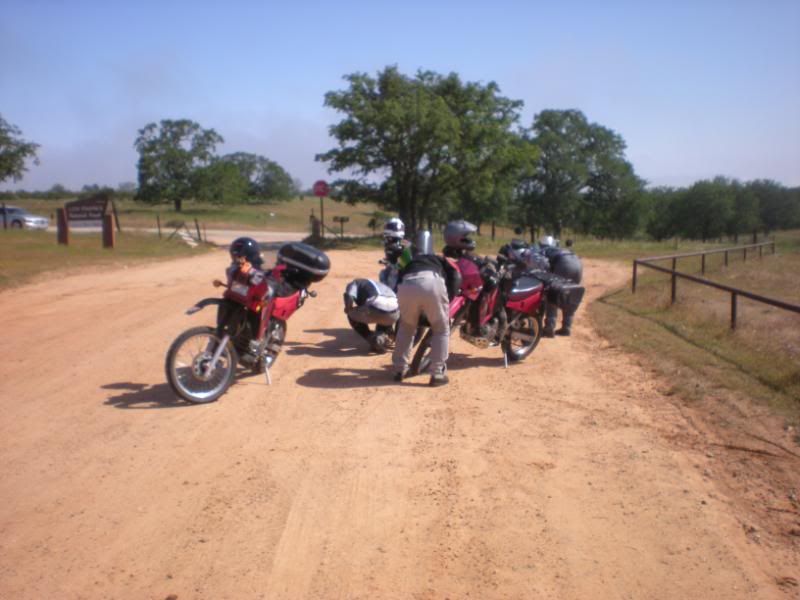 After a few mellow miles on this road. Darin took us to a single track. It was nuts... Ruts, whoops, creek crossings, just great stuff, sorry no pictures, had to hang on and go for it.
Remember the Blueberry muffin? Darin had asked if I wanted a plastic bag to put the muffin in, and I said "no, I'll just wrap it the paper towel", he said " Are you sure" I said "yes". After the single track we stopped to take in what we had just done, and I opened the trunk to find this: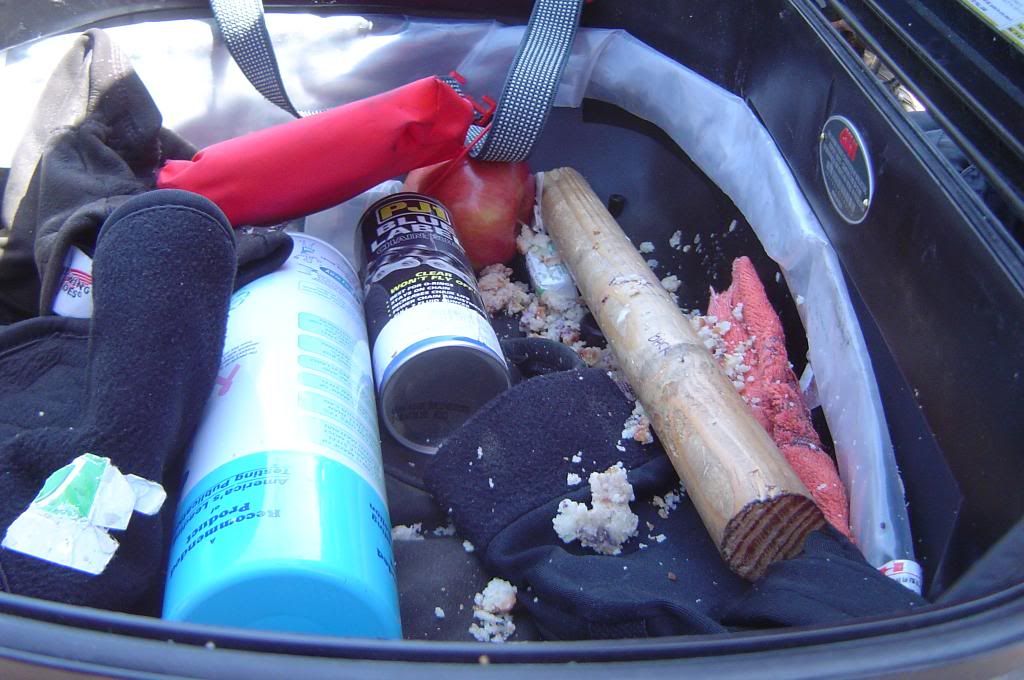 TAKE THE PLASTIC BAG IF SOMEONE OFFERS!
More to follow:
---
PPMC # 3

Yo! To the brothers.

RIP Darin, Ben, Carey


"I am the muffin man"
Saturday continued:
Photo interlude: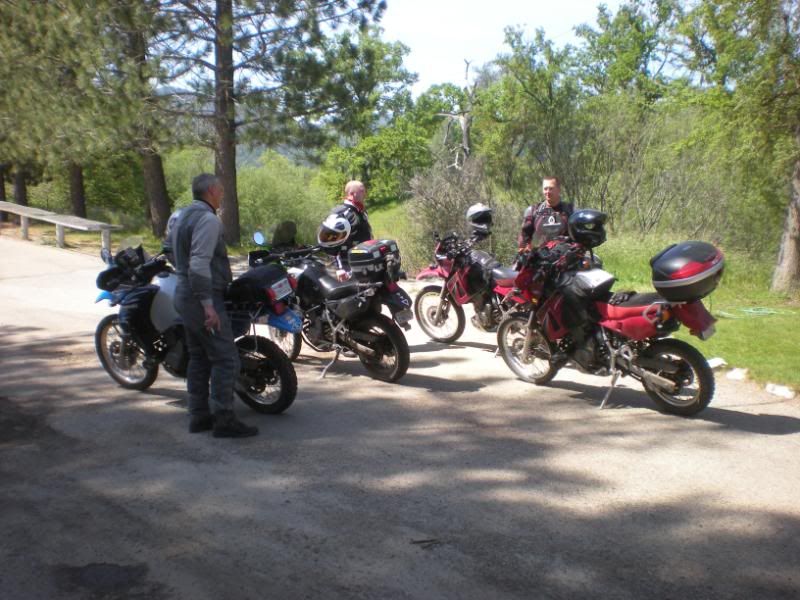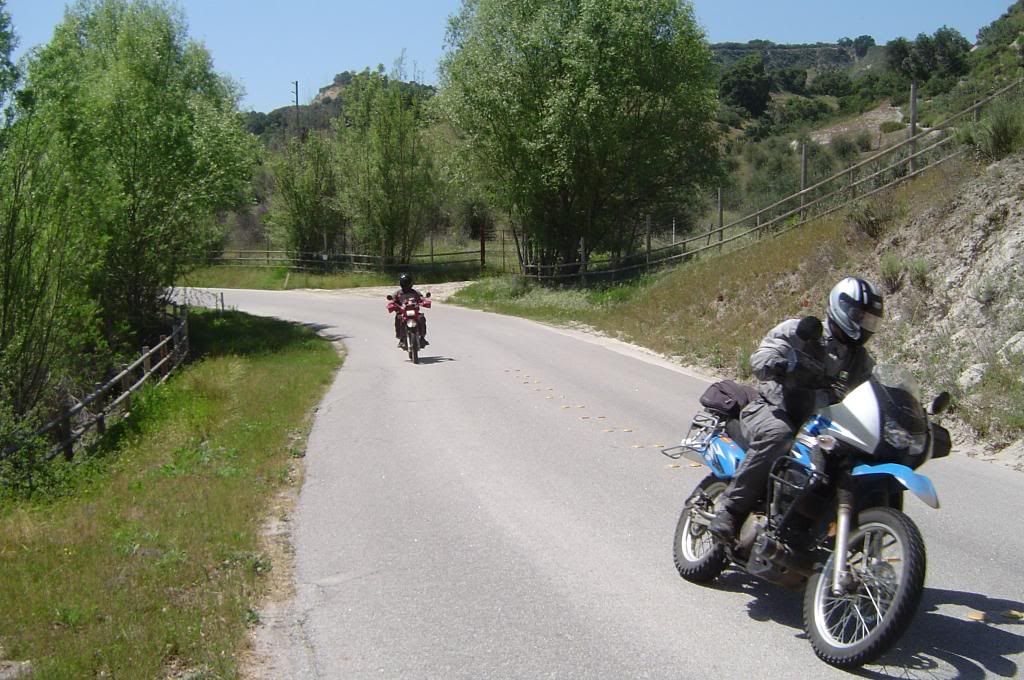 More to follow:
---
PPMC # 3

Yo! To the brothers.

RIP Darin, Ben, Carey


"I am the muffin man"
More photos:
The crew: Left to right:
SLO-KLR, Lockjaw, Mark B (4), Tom Schmitz.
Where we came from. The farthest mountain range
Where we need to go. The farthest mountain range
Lake Lopez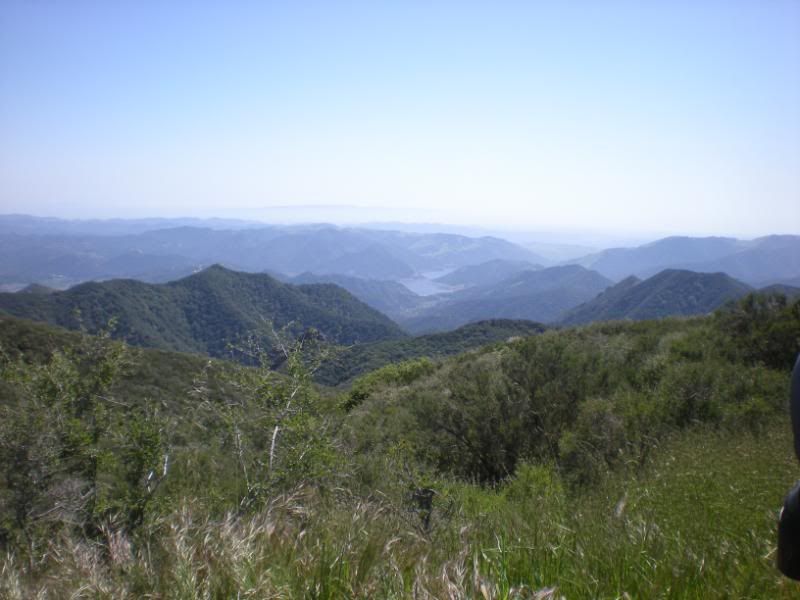 My biff. I lost a little confidence after that, landed on my shoulder, and broke some stuff on the bike, but hey we were only half way done in the days ride, and had another 270 miles to ride home the next day. The bike is bullet proof.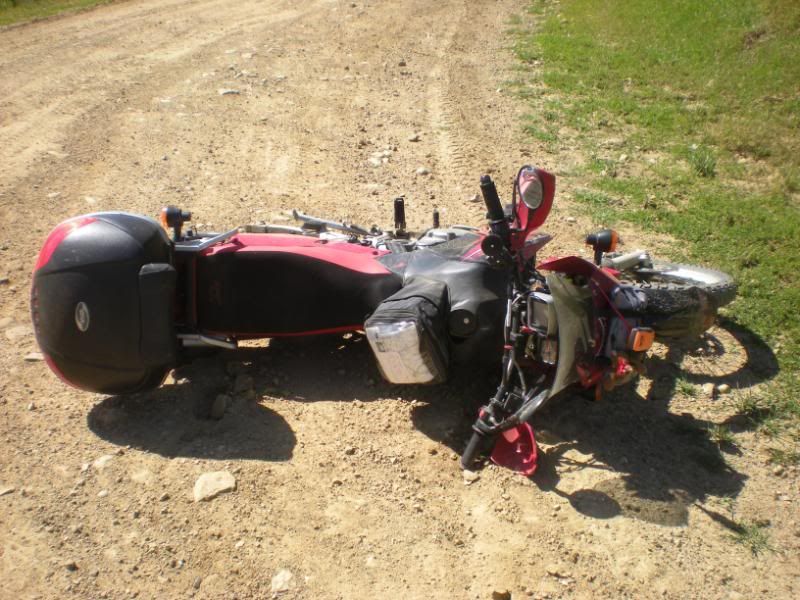 ---
PPMC # 3

Yo! To the brothers.

RIP Darin, Ben, Carey


"I am the muffin man"
2nd Gear
Join Date: Dec 2009
Location: Sacramento
Posts: 182
nice
---
nice pics / report.
---
HERE TO RIDE
Similar Threads
Thread
Thread Starter
Forum
Replies
Last Post
Ppmc

Lockjaw

KLR & Other Motorcycle Related Discussion

12

02-11-2010

09:05 PM