Join Date: Oct 2006
Posts: 331
Spring Fling in WV
---
Hey guys and gals--here it is!
April 27,28,29
Single Thumper Spring Fling
Location: KLRmikes and Kaylrs -Whippoorwill Farm,St.Marys, WV
This is a weekend of riding and commraderie. We have lots of space for tent camping and trees if you have a hammock.Most important thing you need to bring is a SMILE!
Activity Schedule
Friday 27th--this day will consist of everyone getting here and settled(tents set up,etc). There is no time schedule here-whenever you get here is fine-someone will be here.There will be campfire and food that evening. I'll have drinking water,ice tea and coffee. Food will probably be hotdogs and hamburgers that evening with all the extras.We are leaving BYOB up to you to bring-I'm not going to try and figure out everybodys poison. The evening will consist of getting your bike ready for the next day and BS and commraderie around the fire.
Saturday 28th--we will have breakfast(probably sausage gravy and biscuits-OJ-milk-coffee-and some of Kay's homemade jellies.)
We will ride all day consisting of some jeep trails,water crossings,gravel,and some paved twisties stopping at a local restaurant for lunch somewhere along the way. When we return that evening I will grille supper over the fire (any volunteers are welcome to help-ya know) theres always good food here. We can stop somewhere at the end of the ride if you want to pick up that particular beverage for the campfire. (just let us know). this evening will also consist of lots of BS around the fire.
Sunday 28th--I will fix breakfast---not sure what yet--I'll check the possum status before then. This will be packup day unless we can fit in a morning ride -we can provide some local riding and for the frisky there is some knarly stuff past the house -(4-wheeler trails and roads on our farm).If you are still here at lunch time-I just may feed ya.
What we will provide----lots of camping space -- a port-a john---we have a beautiful creek that goes right by the pavilion and where you will be camped that is full of bass,sunfish,etc. so if you want to bring a pole for some downtime -feel welcome.We will have coolers and ice-drinking water-ice tea.If any of you are diabetic-pm me and I'll work with that in mind-fixing food,unsweetened tea,etc.There is a large fire-ring at the pavilion and lots of firewood. There is a table at the pavilion and seating for around the fire.Mike has a pretty extensive tool selection if we need to tweek any bikes. Alternative activities for the evenings will be horseshoes,snipe hunting and cow tipping.
We may also provide whippoorwills in the evening ,running water and peeper frogs to listen to as you fall asleep.What more could ya ask for???
If you can't be here till saturday morning -let us know.
We need some confirmation on your part as to whether you can make it-so I can plan for food--if more ends up committing than anticipated we may pass the hat for donations.
Any questions??-pm Kaylr or KLRmike
Will be posting a map on how to get here shortly.
There is also plenty of parking if anyone wants to trailer their bikes. The only thing that will cancel this is a LOT of rain. Lets keep our fingers crossed.
I have also included some pics of the pavilion and the creek you will be camping beside and a glimpse of the roads we will be traveling.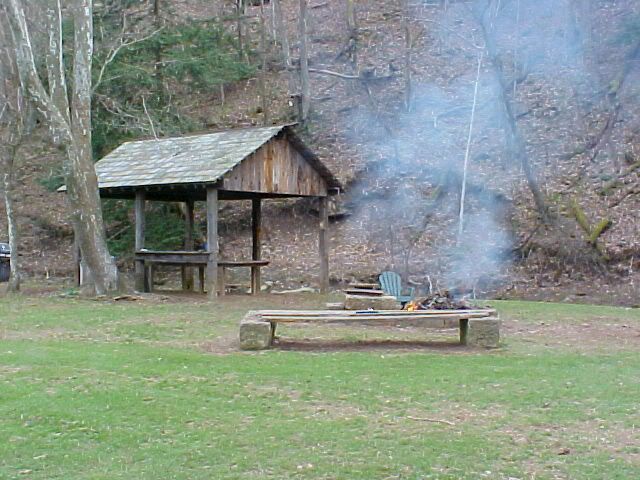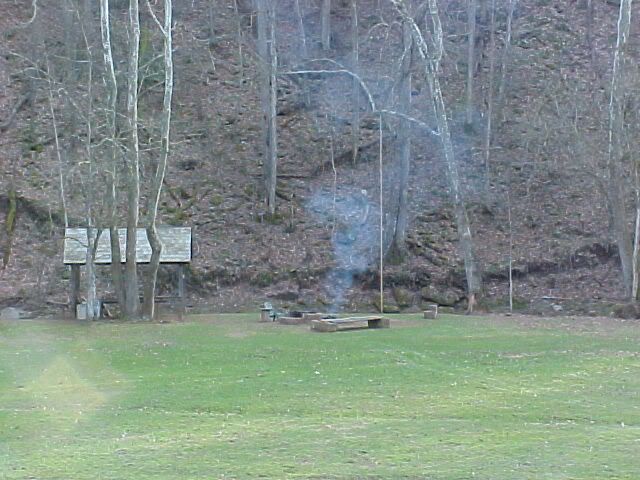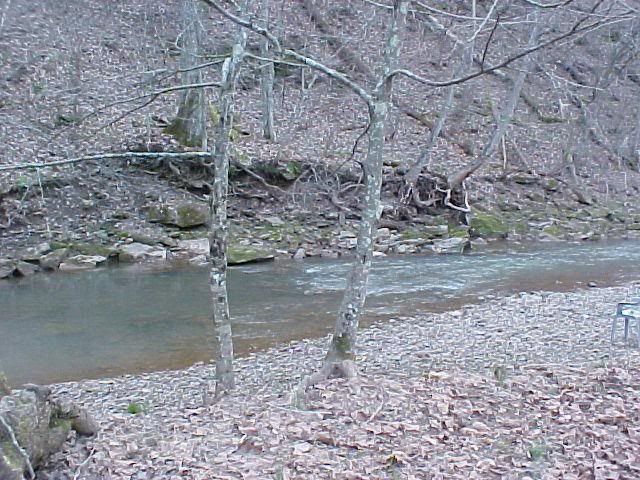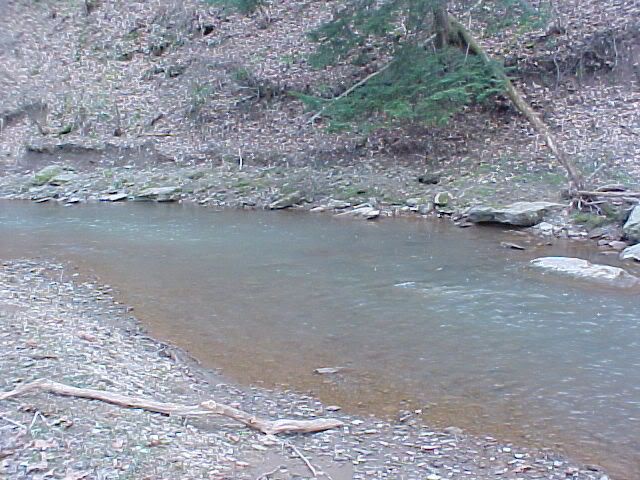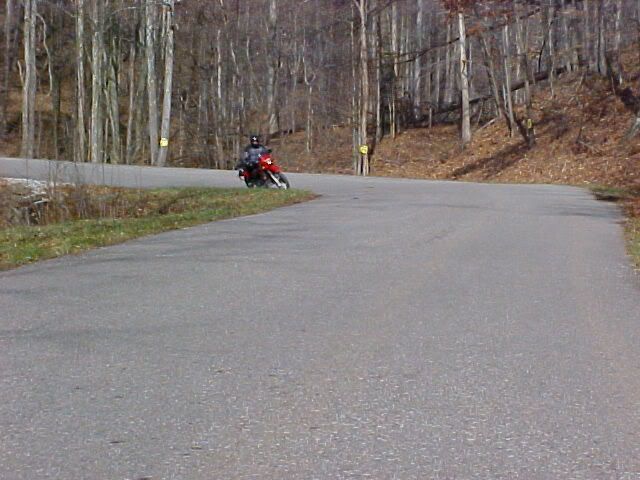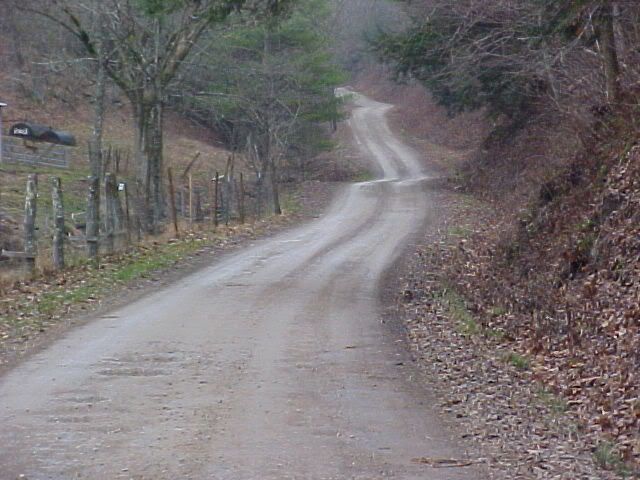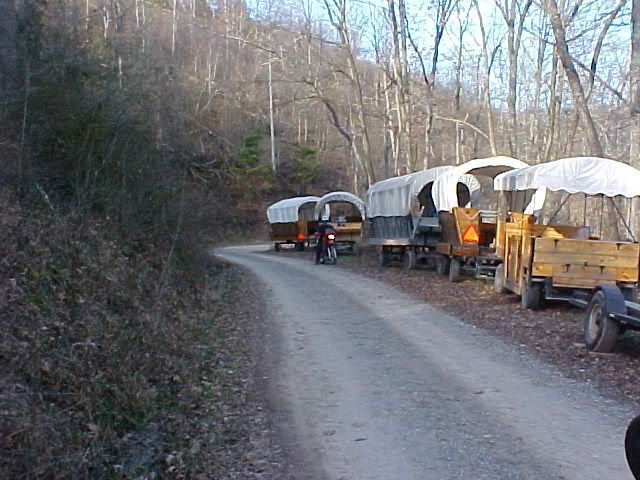 Join Date: Oct 2006
Posts: 331
some more pics of some roads that weekend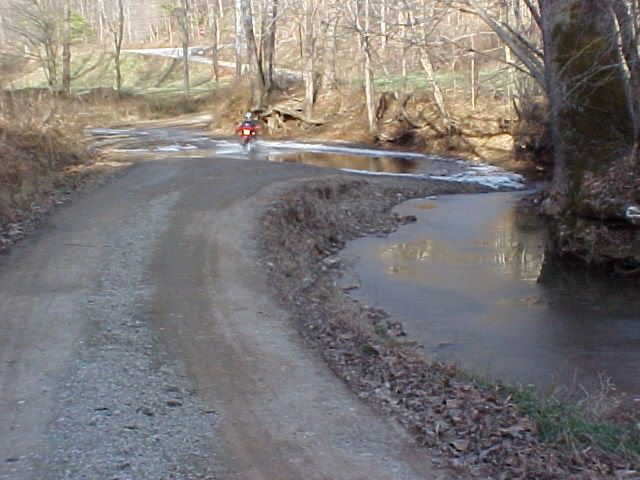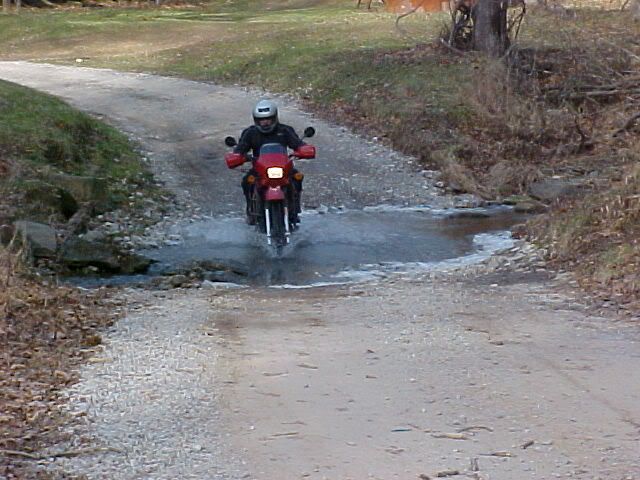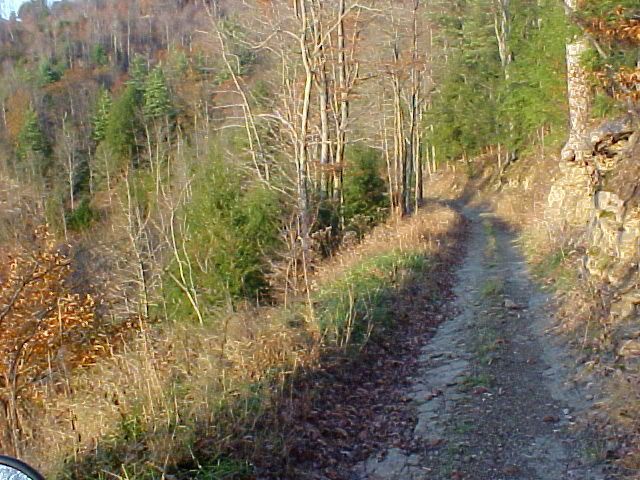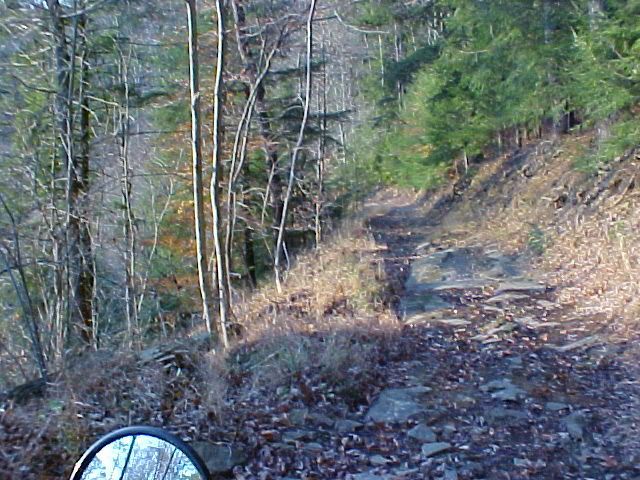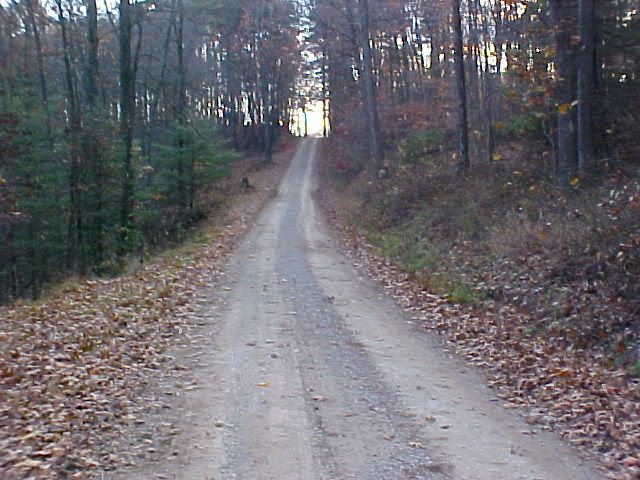 I can tell you this is gonna be GREAT! I have ridden briefly in the area with Mike and he and Kay live smack dab in the middle of beautiful country!

I'm there!
Join Date: Mar 2007
Posts: 42
Very sexy terrain.
you may see me there.
Vermonter/Missourian/klrian
Join Date: Oct 2006
Posts: 32
Motorcycles, campfires, the best Duel sport ridein' in the USA....and Kay's biscuits! Count me in for sure. Sping is here, time to RIDE them bikes.
If I'm not spreading processed shit in fiends then I'll be there. All depends on the farmers now, got a new job. If I can make it I'll try to hook up with Mark for the trip. ;-)
---
*** KLR650, Tweeting long before your kids thought it was cool.
ADVFilmer videos of trails, reviews and other dual sport related stuff.
http://www.youtube.com/user/advfilmer
2nd Gear
Join Date: Oct 2006
Location: NW Florida
Posts: 132
I sure wish I lived closer. I would love to attend
I know what ya mean.I see you guys ridin in Fla. and it's like it's next door on the net.Till ya go and look at a map
.But that's also the cool part,It's almost like ridin with cause one knows what it's about.Woulda been nice if ya coulda made it.I'm sure Kay will post up a good report
Happy Trails
Mike
---
You can't shake hands with a fist
If you can read this,thank a teacher.Since it's in English,
thank a soldier.
---------------
What could possibly happen
---------------
05 KLR The faster Red one
01 Triumph Tiger Sold
08 KTM 990 Adv S
08 Yamaha 250 WR Sold
09 KTM 530 EXC
comfirmed compadres
Meefzah
Bigrigger
cliffhanger
Buildit
Kaylr
klrmike
vcsnover
onaXR
disconnected
andyB ?
---
You can't shake hands with a fist
If you can read this,thank a teacher.Since it's in English,
thank a soldier.
---------------
What could possibly happen
---------------
05 KLR The faster Red one
01 Triumph Tiger Sold
08 KTM 990 Adv S
08 Yamaha 250 WR Sold
09 KTM 530 EXC
---
Last edited by klrmike; 04-01-2007 at

07:03 PM

.
Join Date: Oct 2006
Posts: 331
UPDATE

comfirmed compadres

Meefzah
Bigrigger
cliffhanger
Buildit
Kaylr
klrmike
vcsnover
onaXR
disconnected
andyB
gabby