2nd Gear
Join Date: Dec 2009
Location: Sacramento
Posts: 182
6 March Saturday - Grass Valley to Downieville
---
When: Saturday, March 6, 9am
Where: In/Out, Roseville. Off I80 next to Sunsplash Waterslides/Shell etc..
Who: Anybody that has a bike capable of a smooth dirt road.

Route: Grass Valley to Downieville - All back roads. All pavement from meet up to the town of Washington, located northeast of Grass Valley. Dirt roads through Malakoff Diggins State Historic Park (cool destination in itself). Mix of goat trails and dirt through the town of Alleghany and onward to Downieville. Probably end up going back the standard Hwy49 into Auburn.

Should be a good day full of new roads out in the middle of nowheresville
(I already scouted out the first half of the route to confirm there is no snow)

I'm not really in the loop here, just thought I would throw this out there...already have a small group going...maybe see some of you one day (hopefully out on the road).
---
HERE TO RIDE
---
Last edited by ridgerunner; 03-01-2010 at

10:57 PM

.
That sounds nice but I don't have a running motorcycle at this time.
---
Tim

2005 KLR 685
2015 Yamaha Super Tenere ES, 5/23/2015
2012 Yamaha Super Tenere; Purchased 7/30/2011; Sold 5/23/2015
2nd Gear
Join Date: Dec 2009
Location: Sacramento
Posts: 182
ride pushed to sunday - next day
---
Same time, place, route...pushed to Sunday the 7th - next day...chance of good weather (sunny)

We have at least 4 riders from my group, possible 3 from Advrider, maybe a couple lurkers will show....should be an awesome day.

hope you can make it.

sean
---
HERE TO RIDE
1st Gear
Join Date: Jul 2009
Location: Yuba City, Ca
Posts: 73
I really need to check this site more often. Seems to be alot more NorCal guys lurking around here. Hope to catch the next ride.
Darren
2nd Gear
Join Date: Dec 2009
Location: Sacramento
Posts: 182
good day
---
Couple pics from the day:
Foote Crossing Road, narrow rocky road hugging the cliffside, at least 500 foot vertical drop.
.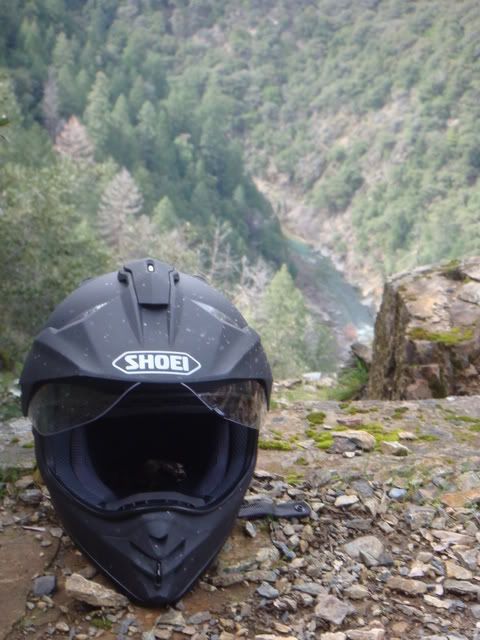 Middle Fork Yuba River from Foote Crossing Road
Foote Crossing, Middle Fork Yuba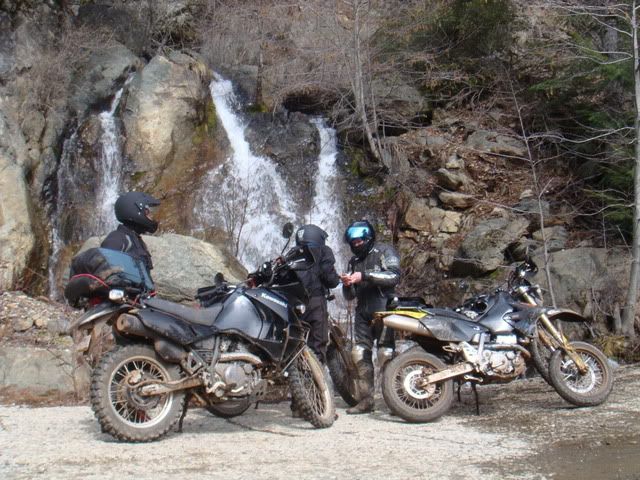 Almost to Alleghany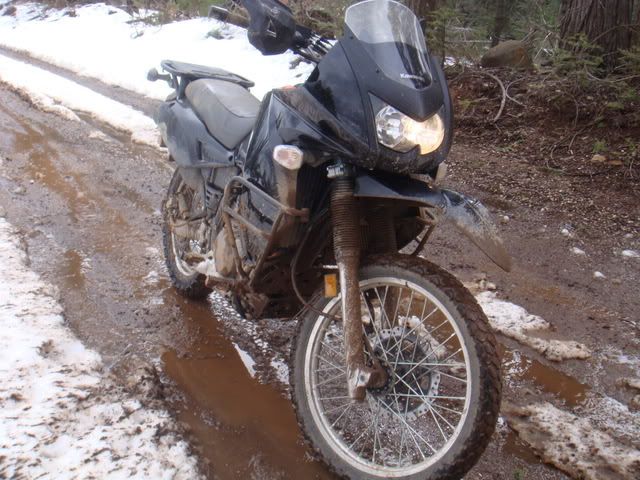 Little mud.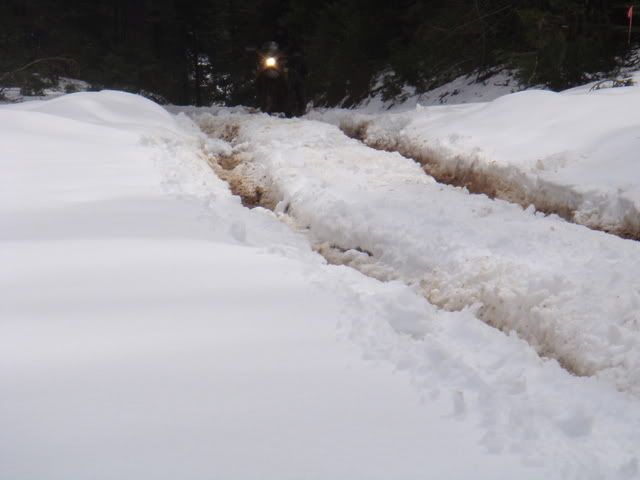 Mud, snow, and ice but still going for it. We turned around shortly after this picture was taken, but found a different way around.
Good day. We made it to within 10 miles of Downieville...5 foot snow drifts shut us down. Mostly dirt roads from Washington. Logged 105 miles (approx) dirt, 90 miles tarmac. Soon, Dutch Flat to Downieville.
---
HERE TO RIDE
---
Last edited by ridgerunner; 03-08-2010 at

08:58 PM

.